Connect Discord & Get Instant Notifications
Get notified of support tickets via a link in your Discord inbox!
You can get notifications on support tickets straight into your Discord chat using Fluent Support's webhook for Discord. Responding to tickets is as simple as clicking the link and opening the ticket in your browser.

Make use of Discord webhook & improve customer response time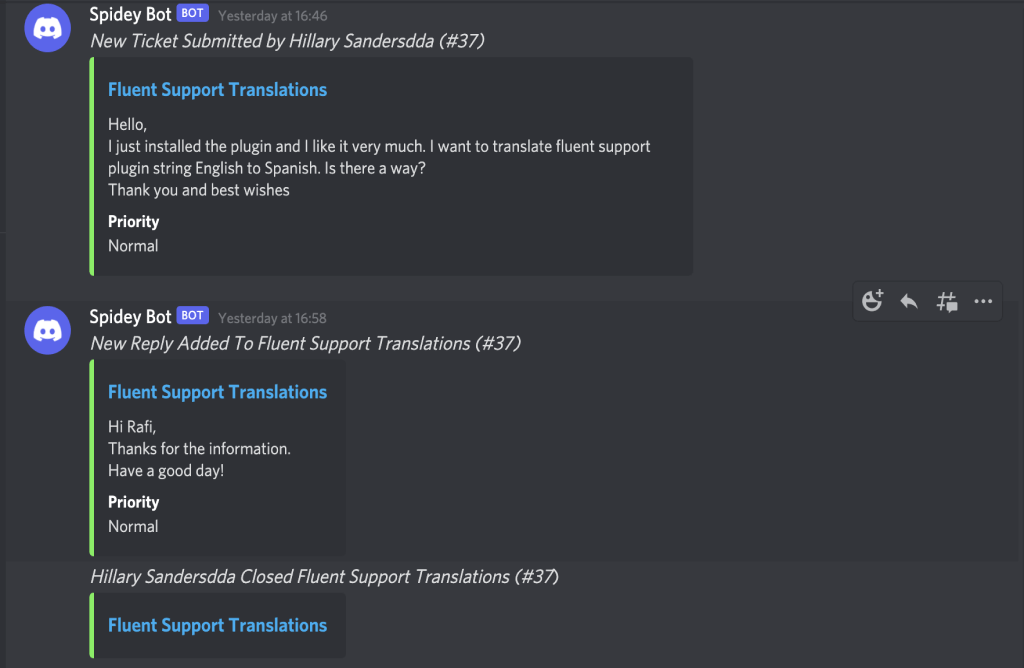 Instant Notification
Support Agents will get instant notification on their Discord chat of new tickets or their assigned tickets replies. They can open the ticket directly and respond to customers using any browser. We will not disclose any customer information in your Discord channels.
Boost Agents Productivity
Instant notifications help agents respond more quickly to problems and solve them more efficiently. Agents can handle more customers, which is good for your business growth.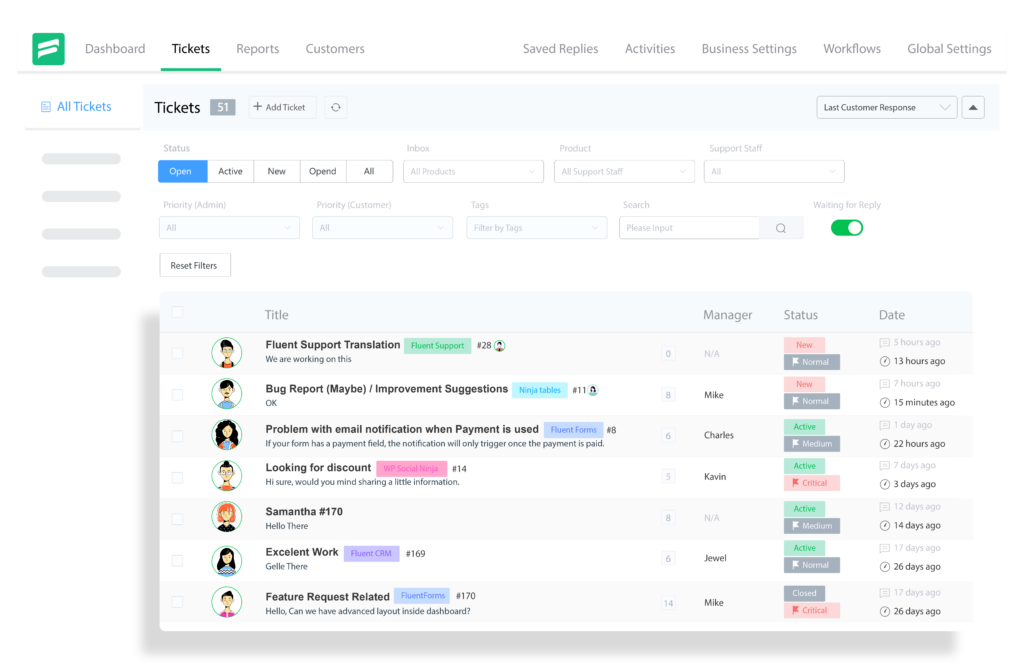 Custom Events
Administrators can choose which event notifications they want to send to agent's discord chat. They will receive notifications of newly created tickets, assign tickets and reply to tickets. Administrators have full control over event notification management.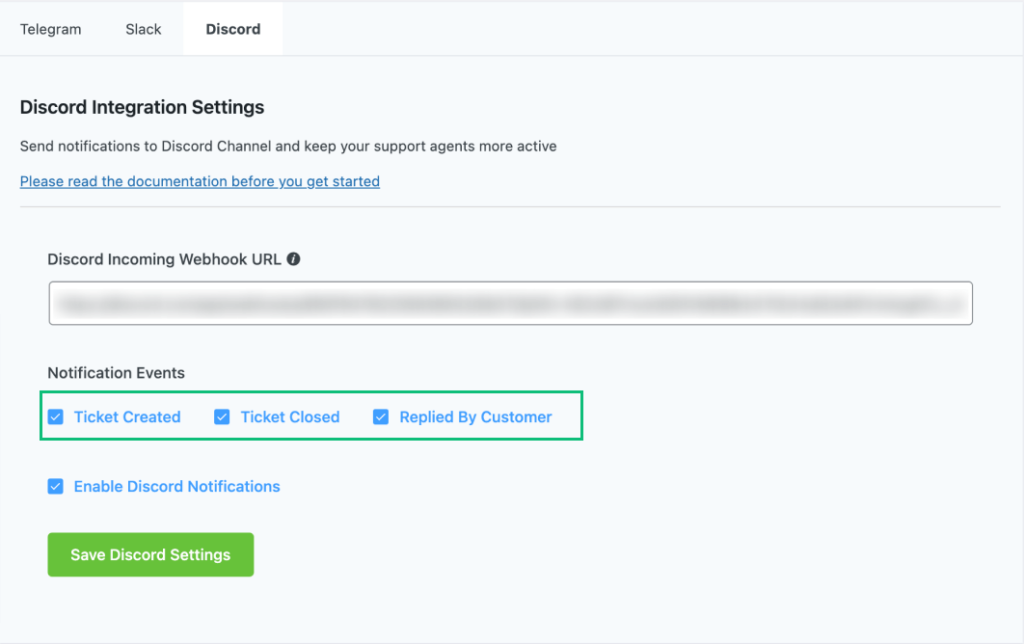 Get started with Fluent Support
Fluent Support is the most affordable WordPress support ticketing system for small businesses. Get started with the plugin now and take your support system to another level.