Connect WooCommerce and View Order History
Get a view of customers' complete purchase history
The best WordPress e-commerce plugin is, of course, Woocommerce. Now integrated with Fluent Support you can easily know about customer's purchases right from support dashboard!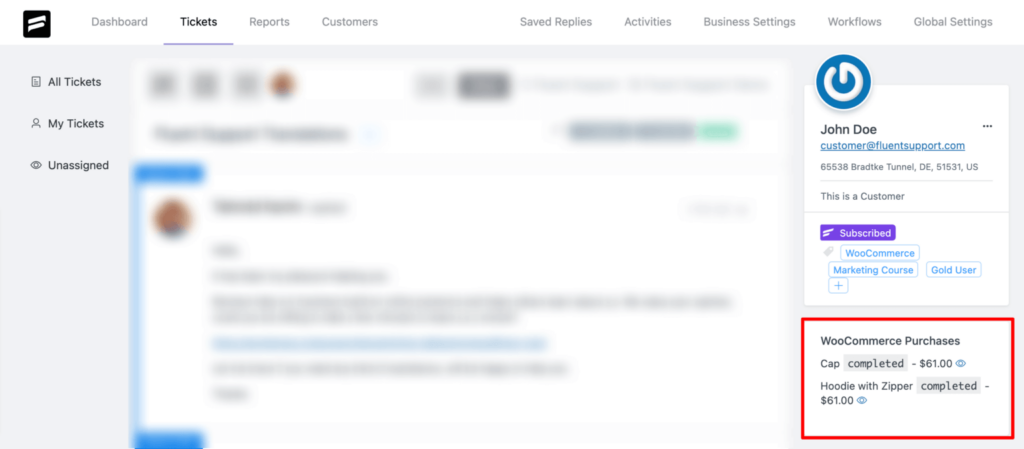 Learn more about your customers with WooCommerce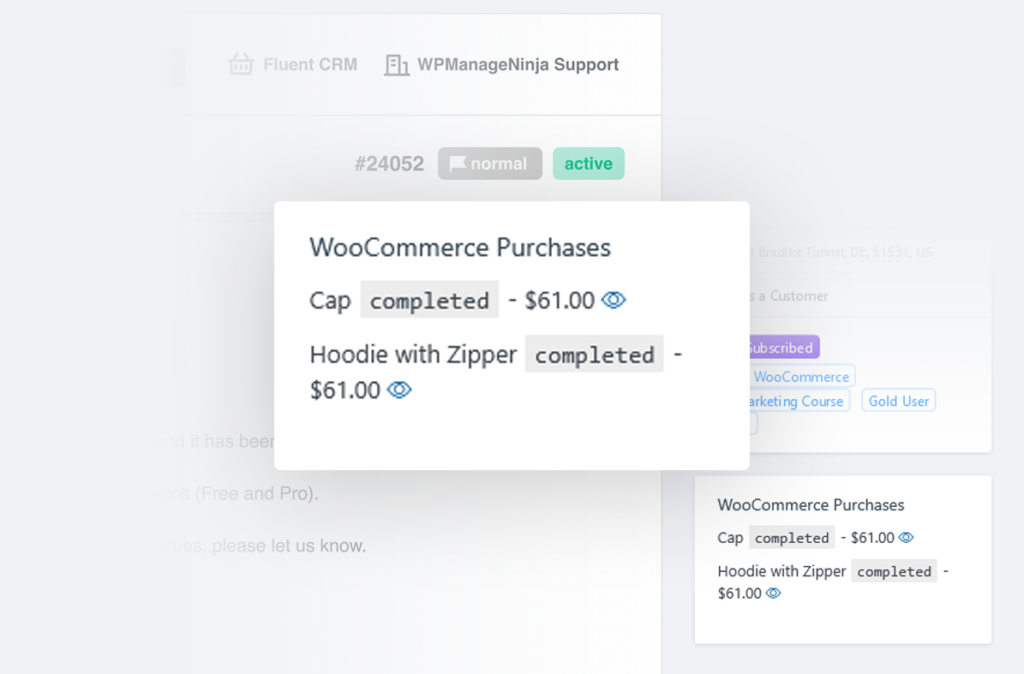 Customer Purchase History
Integrated with WooCommerce, Fluent Support displays purchase histories on individual contact profiles. With no click, you'll be able to see when a customer bought a product, the amount they paid, and order details for that particular customer.
Easy Submission Process
Submitting tickets with Fluent Support is super easy. Your customers have no need to log out from your store, just click get support from the menu and that's it! They can select their orders and products from the ticket directly.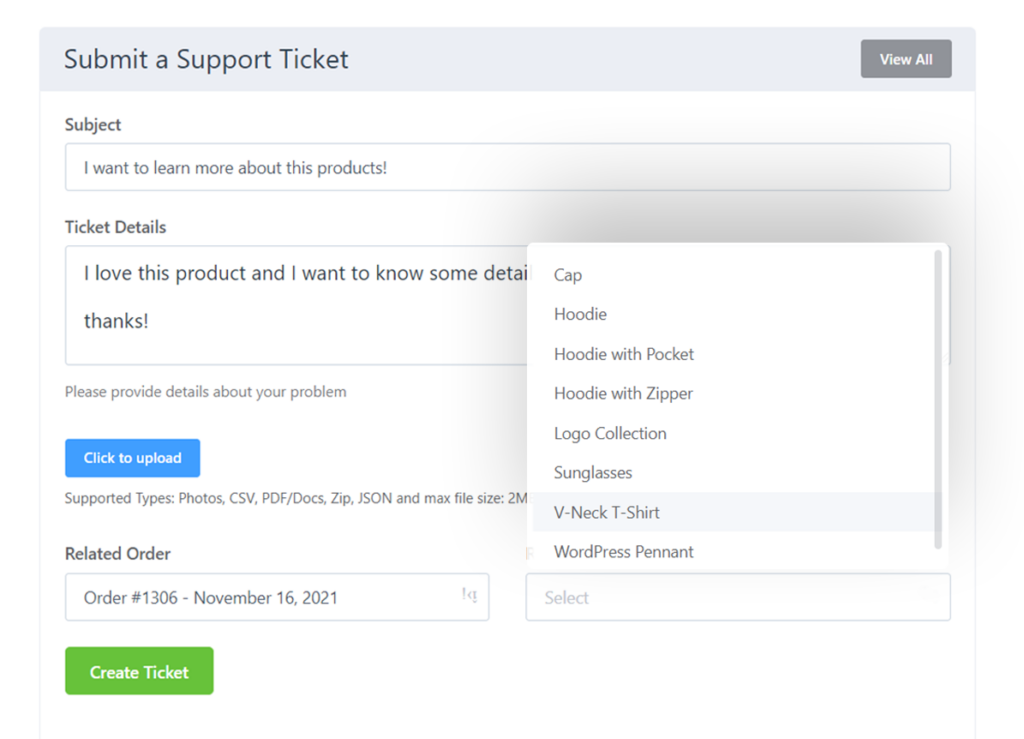 Get More Upsells 
Upselling is an excellent way to boost WooCommerce revenue. WooCommerce's integration with Fluent Support enables you to recognize exceptional customers. You can respond quickly to them when they open a support ticket and give them better service.
Sync Contacts Automatically
Get your WooCommerce customers automatically synced up with Fluent Support. Your customers don't need another account for support. Your WooCommerce customer information will always be available on Fluent Support dashboard.
Get started with Fluent Support
Fluent Support is the most affordable WordPress support ticketing system for small businesses. Get started with the plugin now and take your support system to another level.