WooCommerce is a customizable, open-source eCommerce platform built on WordPress. Fluent Support offers WooCommerce Integration that gives you an outline of the Purchase history of any user.
You don't have to do any integration yourself; it will occur automatically if you have the Woocommerce plugin already installed on your site.
The way it works is that when a user purchases any product from WooCommerce. Then all the details of those products will be displayed on the Ticket Entries page and also it will allow your customers to open tickets for WooCommerce specific products or order-related issues through Fluent Support custom fields.
WooCommerce Product Information in your Ticket #
If you click on the product ID a pop-up will appear that includes all the information about the product purchase.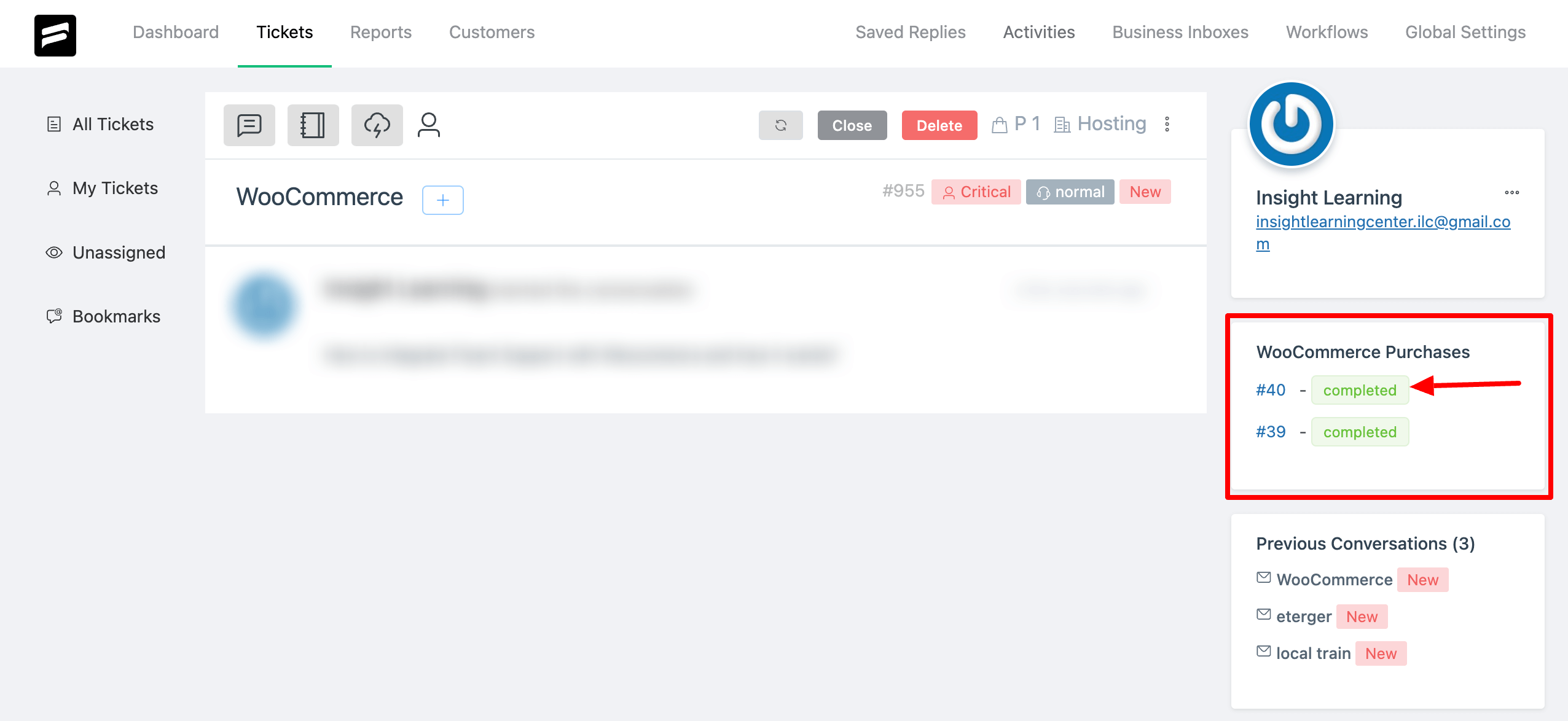 You will find Billing details, Shipping details, Product details, and Price in this pop-up here.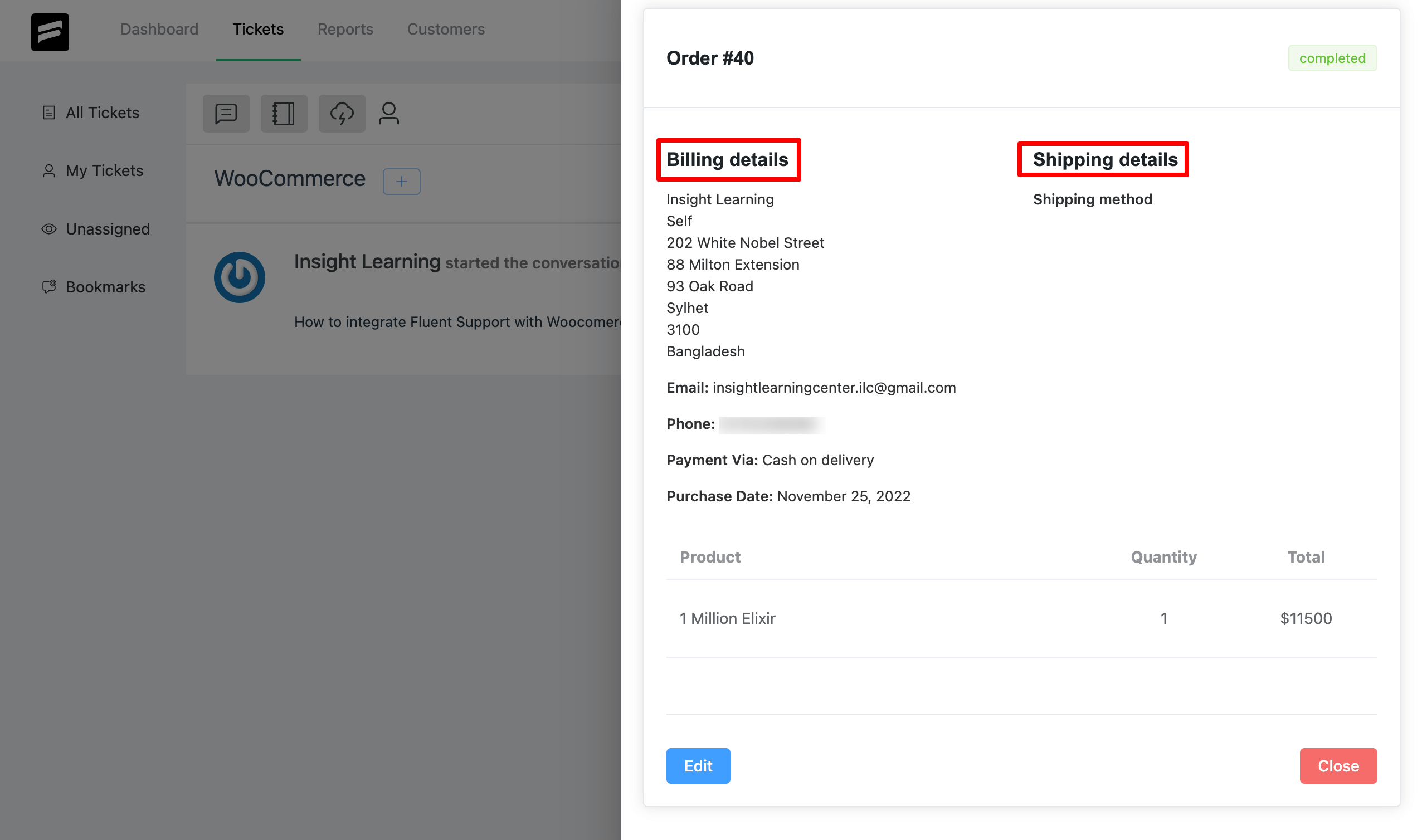 Custom Fields for WooCommerce #
Let's begin the process by accessing Fluent Support's Global Settings and selecting the Custom Fields. Now click on the Add New Feed Button. 

Choose the field type you need from the dropdown menu, such as WooCommerce Products or WooCommerce Orders, and click Add.
Note: Please make sure your WordPress site has WooCommerce installed and activated to proceed.

Give your field type a name and configure additional fields as necessary. You can also select a Conditional logic if required.
Save your settings by clicking the Add button.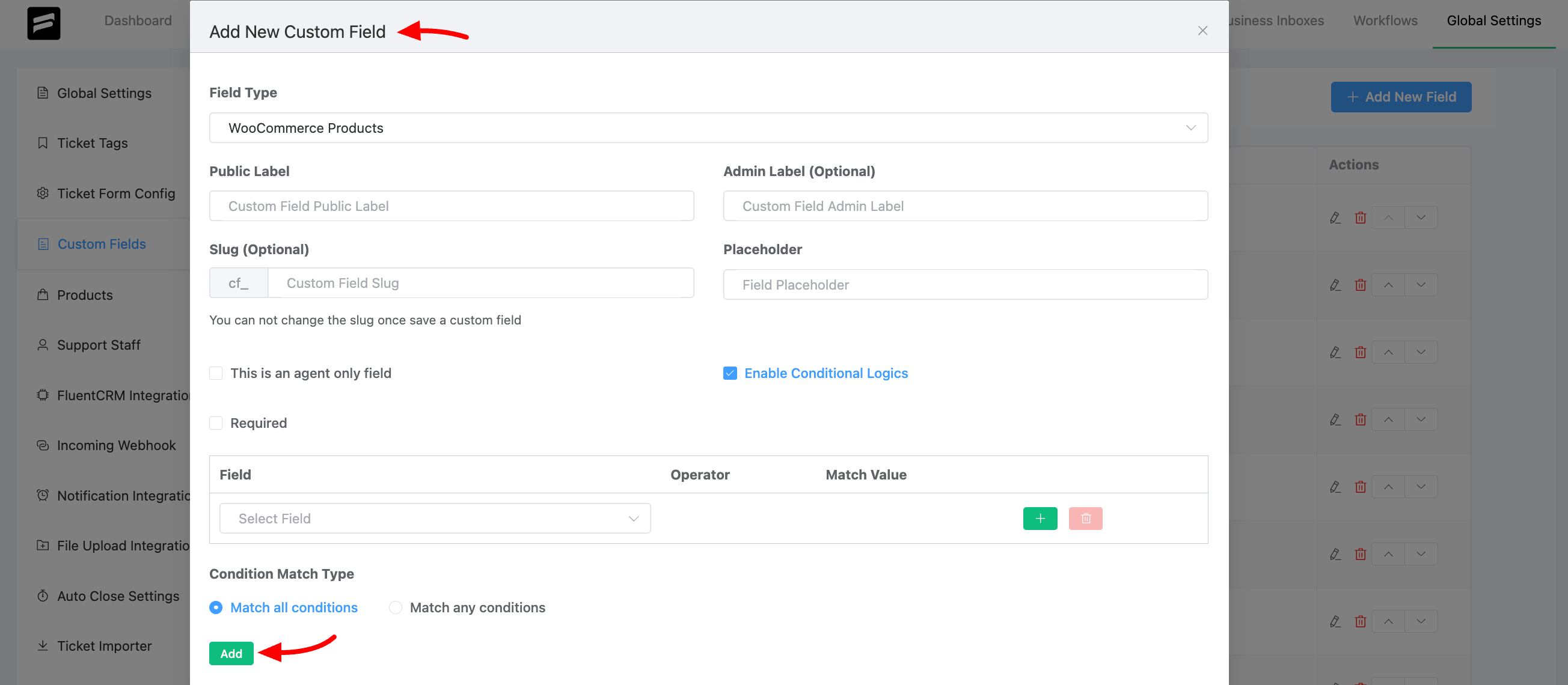 Your WooCommerce custom field will now be visible on your support portal, as the screenshot below.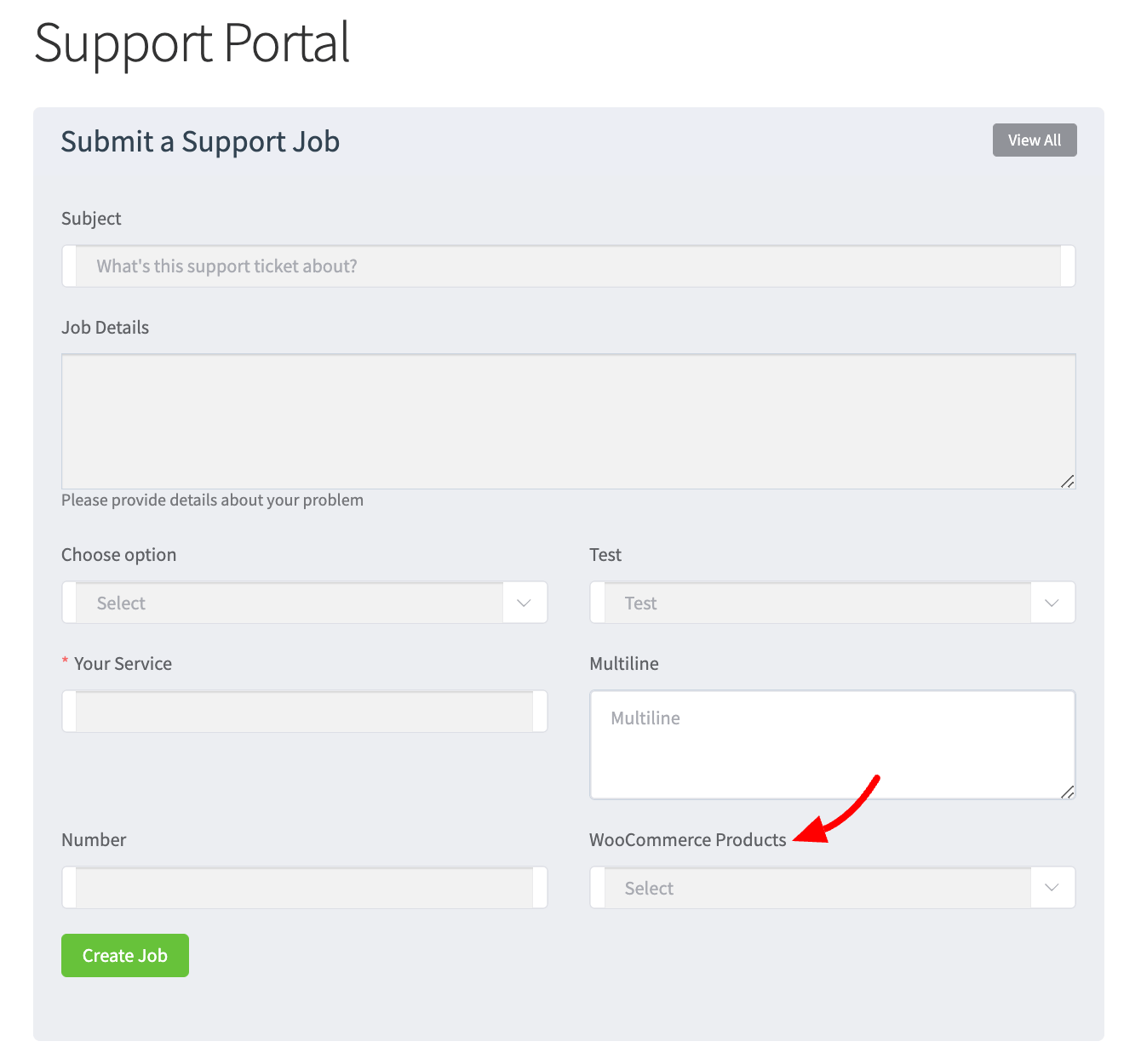 This is how the WooCommerce integration with Fluent Support works!