There are two types of Workflow in Fluent Support – Manual and Automatic. In this article, we will cover how to create a Manual Workflow in Fluent Support.
First, navigate to the Workflows tab from the Fluent Support dashboard. Click on the Add New Workflow button on the top right of the screen.

It will open a popup to create a new Workflow, where you must set your Workflow Name and select the type. In this case, we will select the option Manual and click the Continue button.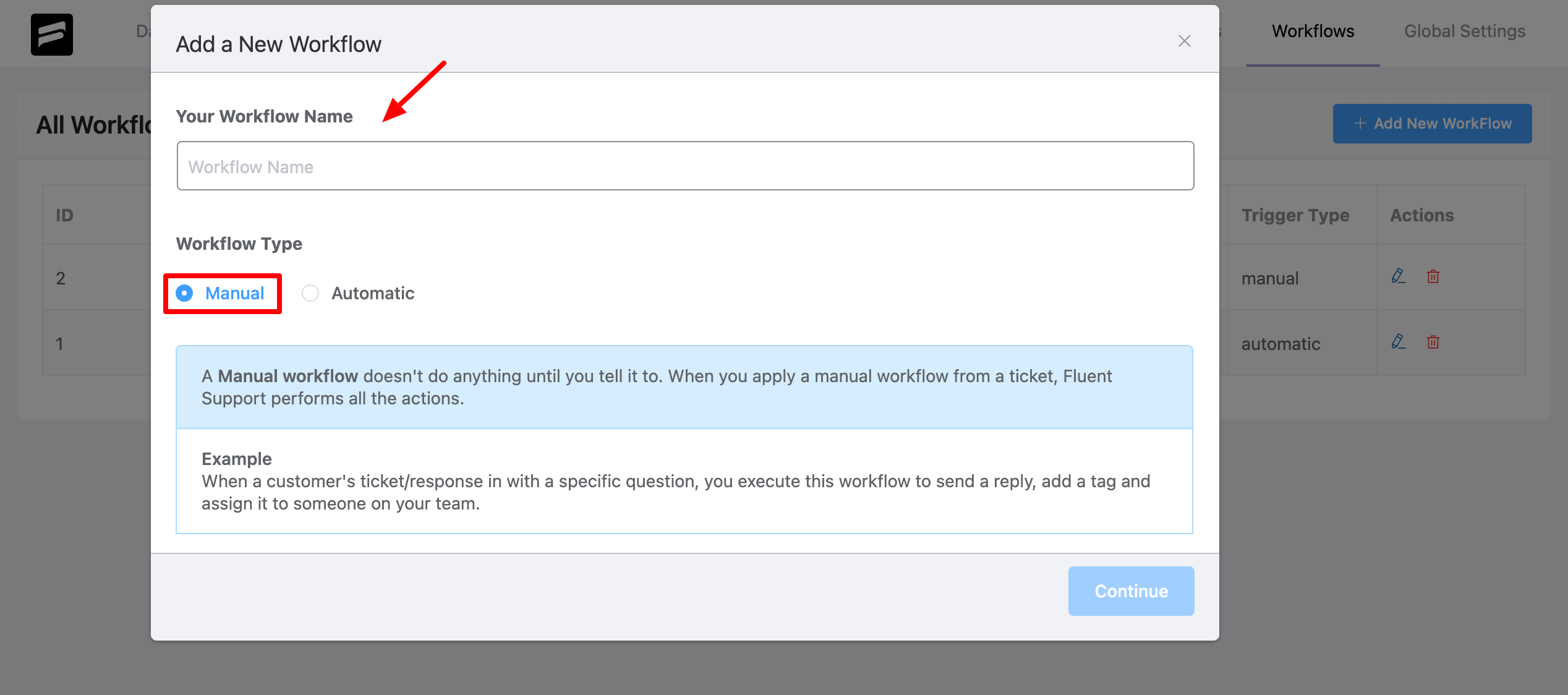 Now, inside the Workflow, you have to set the action (task) that this workflow will perform once you trigger it manually. You can set multiple Actions if you need.
You can set the following Actions –
Add Response
Assign Agent
Add Internal Note
Close Ticket
Add Tag(s)
Remove Tag(s)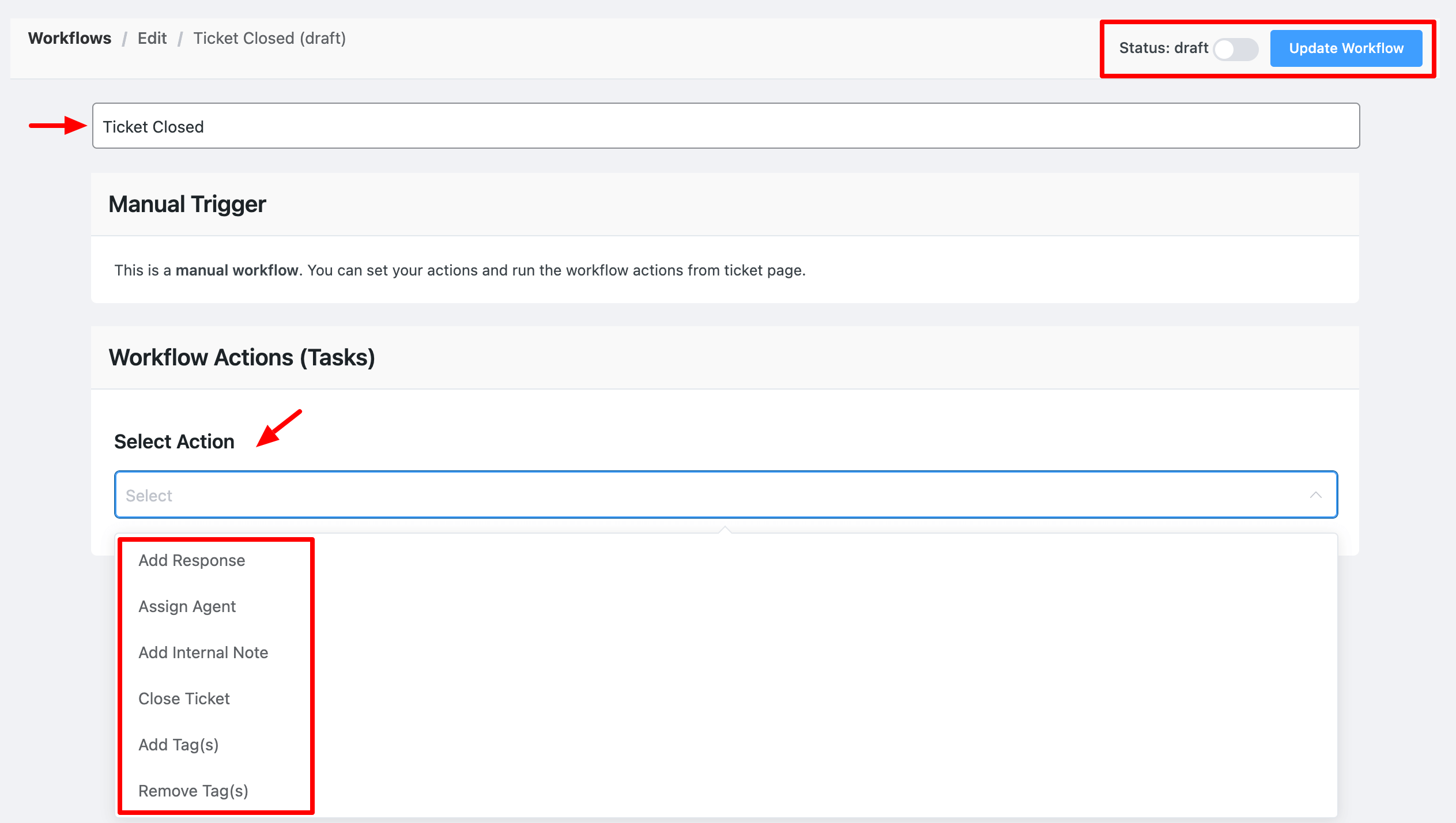 After setting up the actions, remember to publish it by enabling the toggle button at the top right, next to the Update Workflow button.
After you have created a Manual Workflow, you can run it manually from inside a ticket. If you click the marked icon on the ticket page, then a dropdown will appear where you will see a list of all the Manual Workflows that you have created.

Clicking the Workflow name will open a popup to Review your Workflow and confirm if you want to run the Workflow. Click on the Run Workflow button to trigger the Workflow.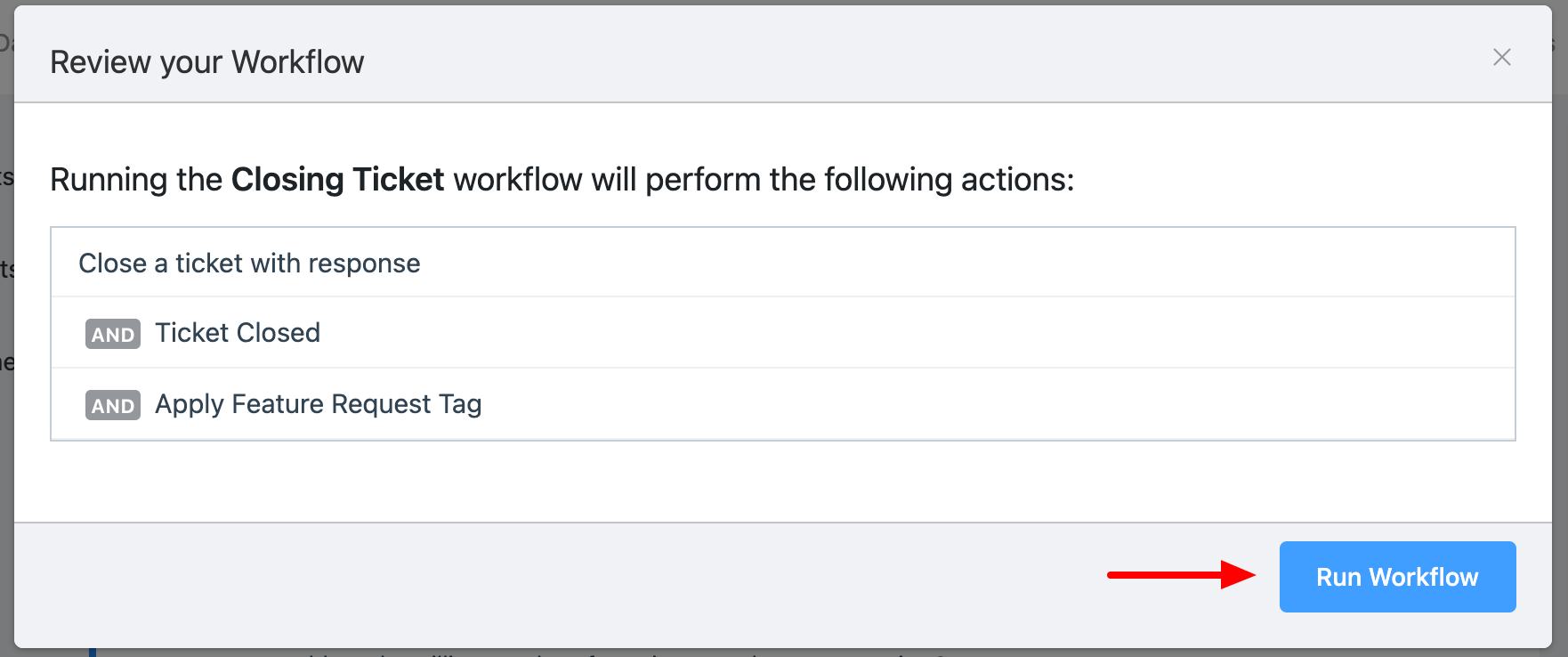 This is how you can create and run manual workflows in Fluent Support.