Fluent Support's Add Ticket feature allows Support Agents to easily create a ticket for any customer. So, a customer can give a request to your Support Agents to create a ticket for them and a support agent can create a ticket from the plugins dashboard.
Here's a quick guide on how to add a ticket –
Go to the Tickets tab from your Fluent Support dashboard & click on the Add Ticket button on the top left corner.

A pop-up window opens with the available input fields for creating a ticket. Given below are the following input fields: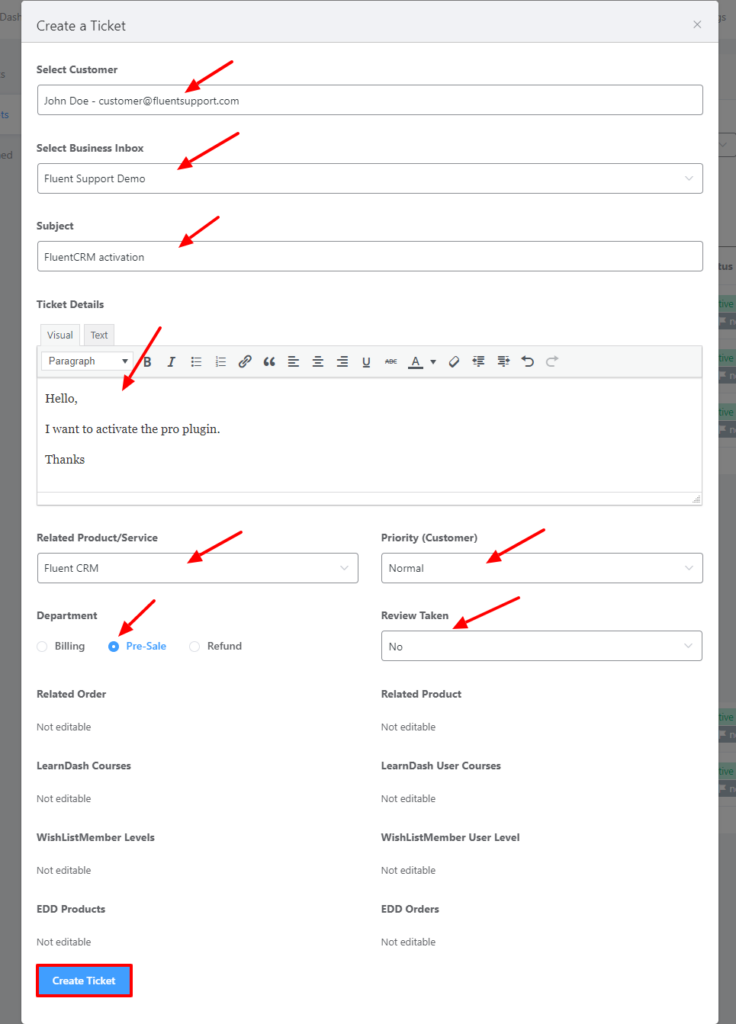 Select Customer: Enter the name of your customer here.
Select Business: Select your Business Name.
Subject: Add the subject of your ticket.
Ticket Details: Add appropriate ticket details using this text editor.
Related Product/Service: Select your relevant product name.
Priority: Choose your ticket priority level, there are three priority levels; Normal, Medium & Critical.
After you are done with this step, make sure to click the Create Ticket button to add the ticket.