With Fluent Support's Internal Notes feature, you can keep notes on your users and ensure better team collaboration. For example, if you're stuck in the middle of a conversation at the end of your shift. Leave a note for your colleagues on how to carry on the communication.
To add an Internal Note, go to your dashboard and choose your desired ticket from the Tickets option. This will take you to the ticket entries page, here you have to click on the Notebook icon.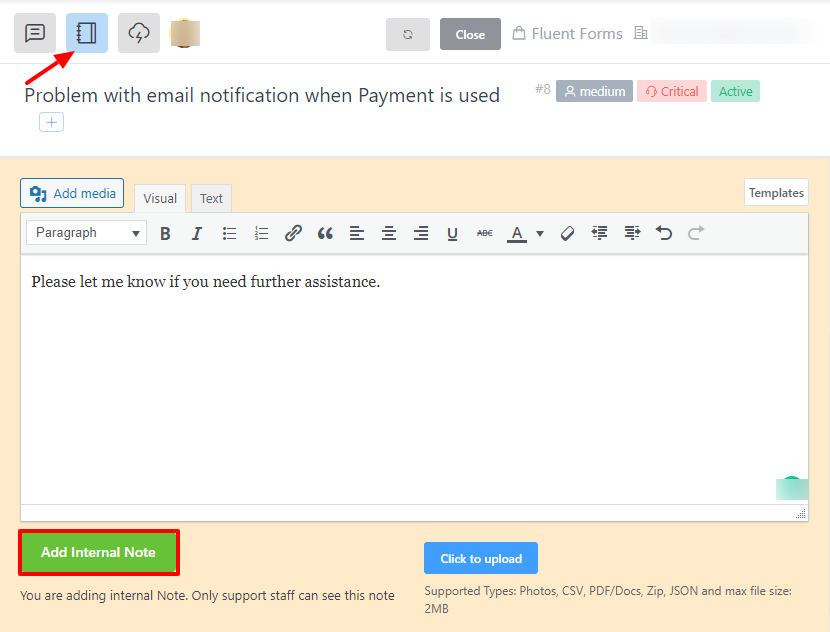 This will open a text editor where you can add the note. With the Add Media option, you can even insert any media file within a note or upload an external file using the Click to upload button.
You can also get to use readymade Reply Templates by clicking on the Templates button. This option lets you search for a reply template using the search box. Use the dropdown at the top to filter the replies based on the products.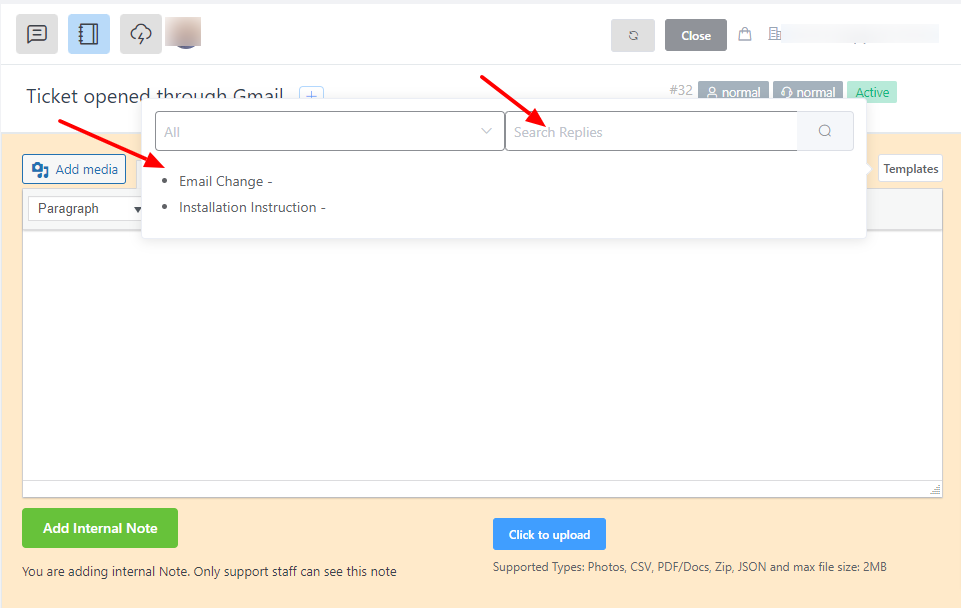 Lastly, click the Add Internal Note button to save your note, and you're all set!