With Fluent Support, you can easily assign specific Support Staff/Agents with various permissions to use the dashboard.
Simply follow this tutorial to learn how to create Staff/Agents in Fluent Support.
To begin with, go to the Global Settings of your dashboard and click on the Support Staffs option. The Support Staffs page will open, where you have to configure the support agents. In order to add the agents, click on the Add New button.

A pop-up window will appear with some options. Here, you need to add the Email, First Name, Last Name & Title of the staff. For example, the Title can be 'Developer' or 'Support Staff'.
The Permissions option allows you to set different types of permissions for your Support Agents. You can set permission for Tickets, Workflow, Settings, and Reporting. To know more about the different permission types, you can check this guide on permission management for agents.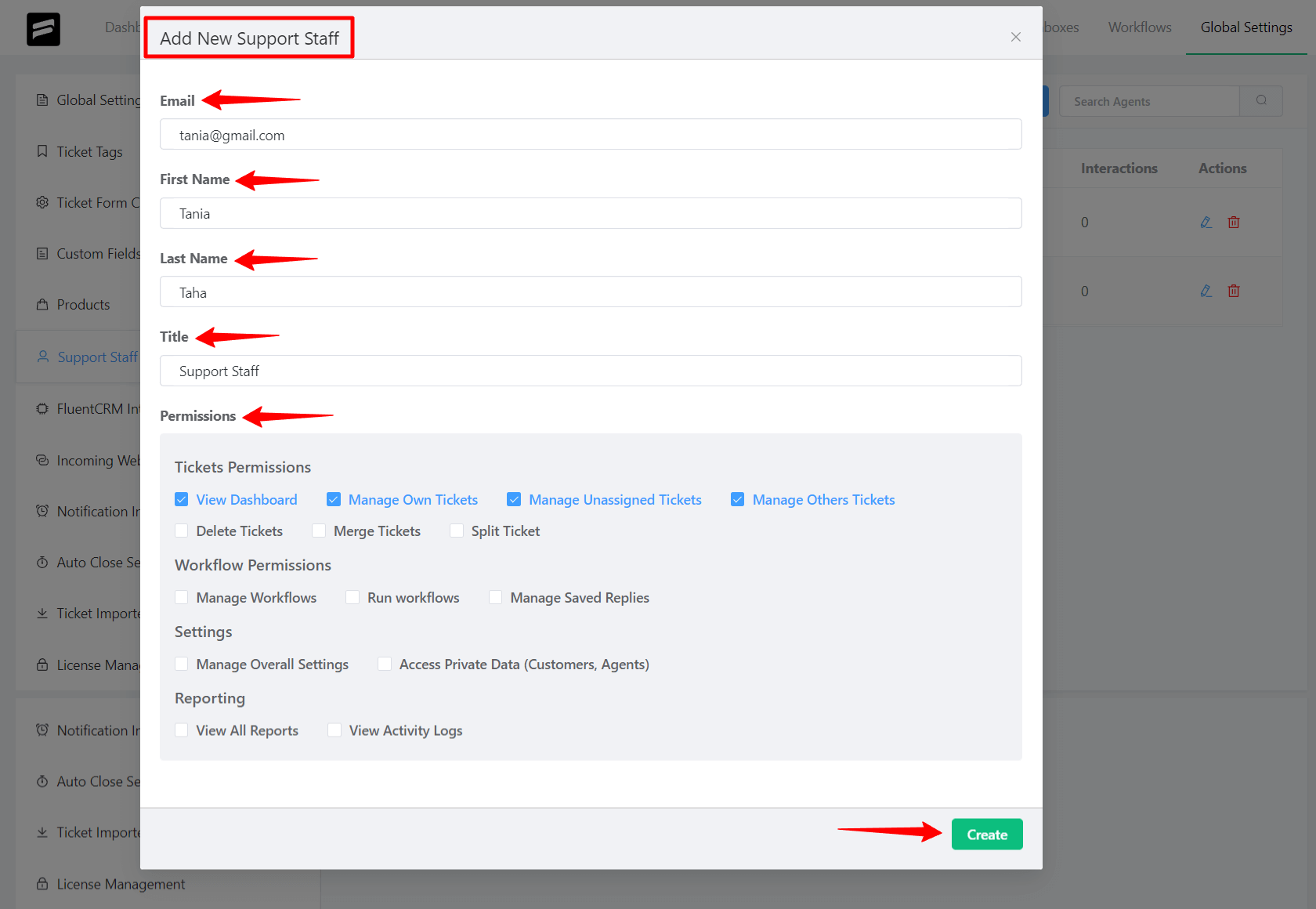 You can also add a Telegram Chat ID or Slack User ID if Telegram or Slack is integrated into Fluent Support. To learn more about Telegram integration, click here, and for Slack integration, check here.
After you are done filling out the options, click on the Create button.
When creating an Agent in Fluent Support, you can add an avatar, or you might choose to alter the photo by clicking the avatar icon.

You can also edit or delete the support staff details by clicking on the Edit/Delete icon, which is located under the Actions column.

You have to enter the Fallback Agent ID when you want to delete an agent.