Using the Tags feature of Fluent Support you can easily create custom Tags that can help you categorize the tickets easily and assign certain Tags to mark any Tickets.
In this article, we will cover how to Create Tags in Fluent Support.
First, go to the Global Settings & click on the Tags option. A Ticket Tags page will open, here, you can click on Add New to create a new Tag.

Add a relevant Tag Title & Tag Description. Then click on the Save button to save the tag.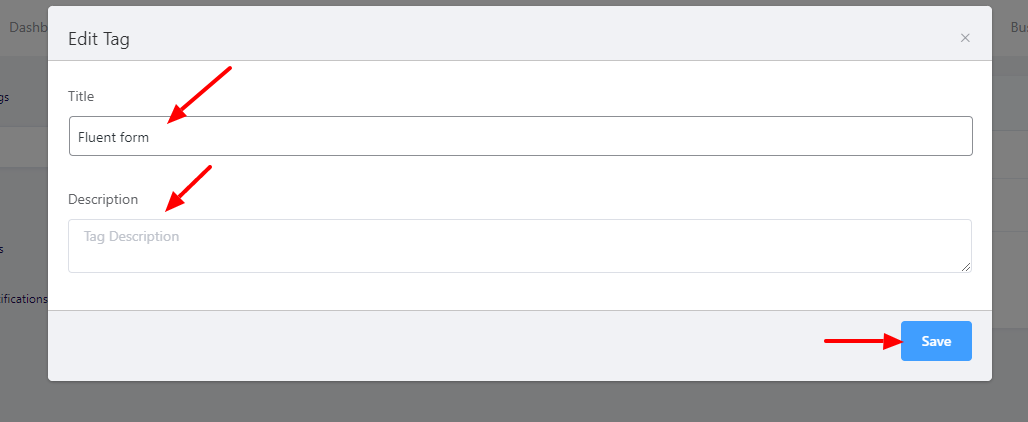 After creating a Tag, you can also edit or delete the tags by clicking the Edit/Delete icons placed under the Actions column.

Now that the Tags are created, you can assign these tags to your tickets as needed by clicking the Plus icon next to the ticket title.