In order to set up Email Piping, you must add a new business inbox as an Email-Based Channel. You can set multiple business inboxes in Fluent Support.
First, navigate to the Business Settings and click the button – Add New Business Inbox on the top-right. A modal will pop up where you have to enter a name for your Inbox, the Email address from which you want to send emails, and select the option – Email Based (MailBox).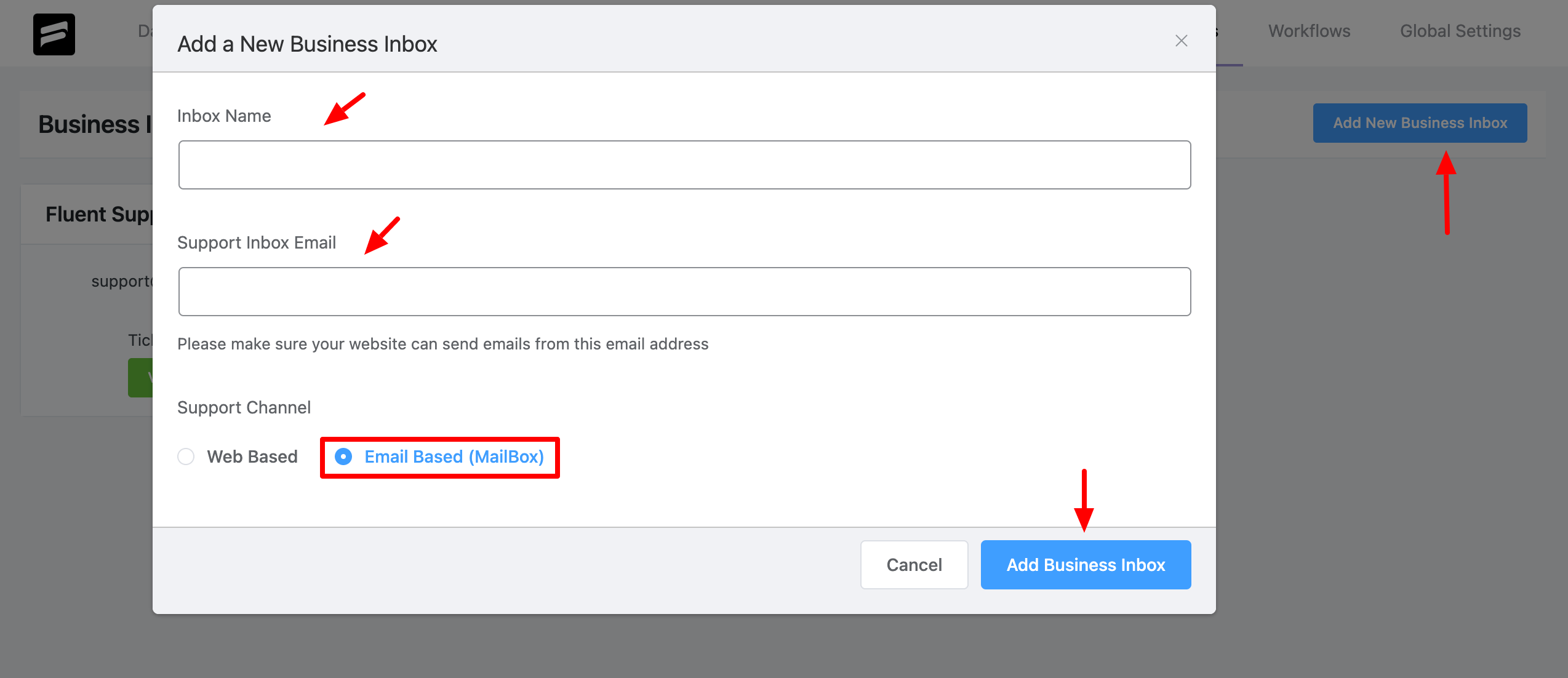 After creating a Business Inbox, click on the green View Settings button within the Business account and head over to the Email Piping settings.
Check the option to agree to the terms and conditions of the Fluent Support email parsing and then click the button – Get Piping Email Details.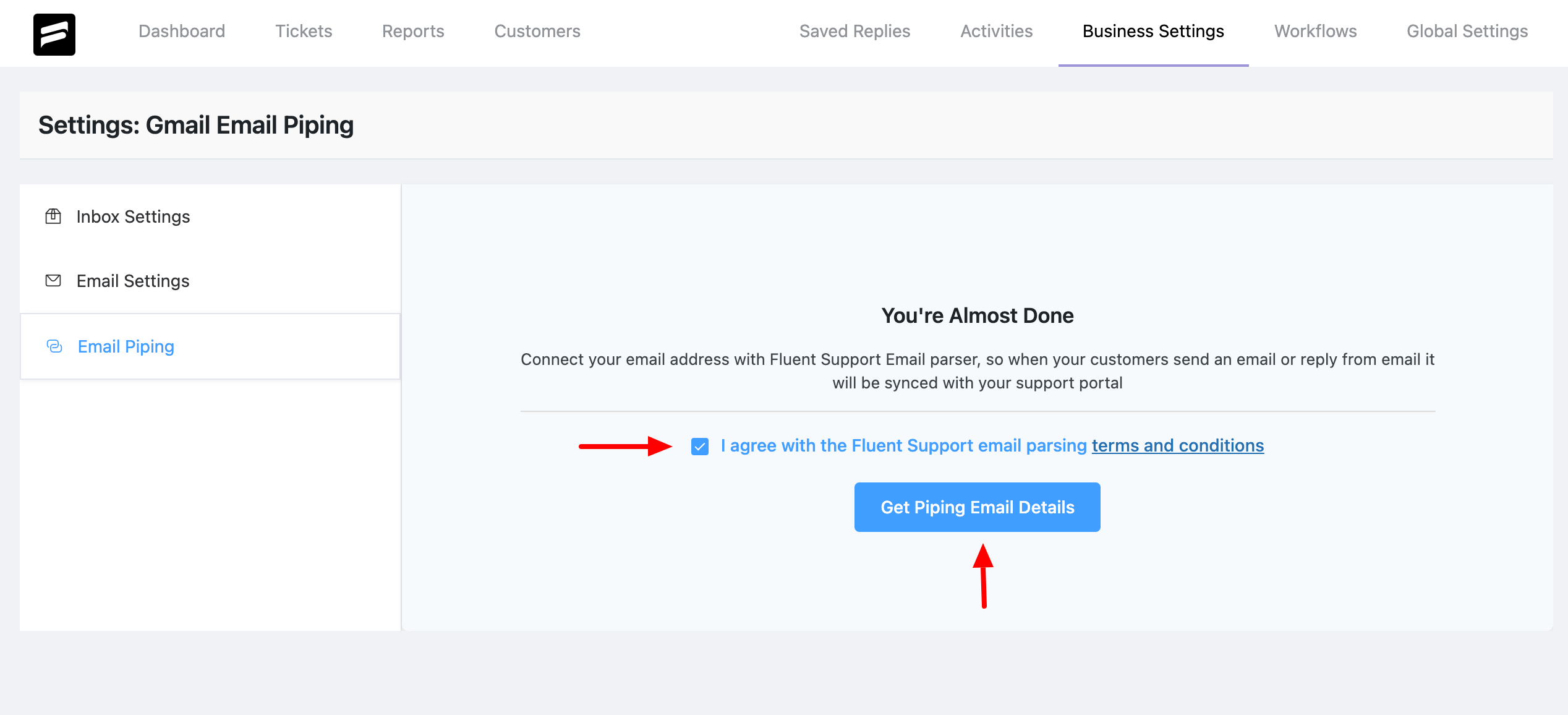 A mailbox email will be issued from Fluent Support that you have to use to set up auto-forwarding of your emails from other email addresses.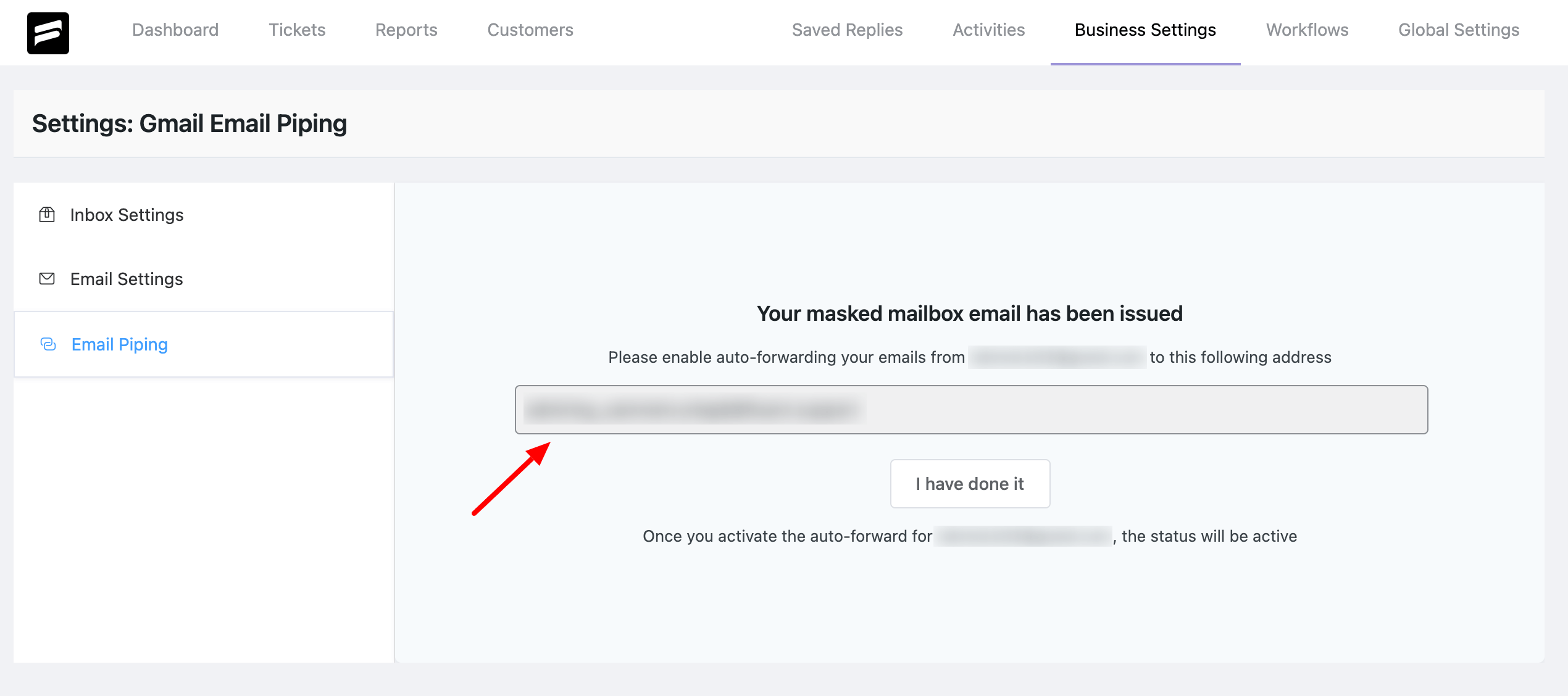 The Next step is to set an Email forward or redirect from your Email provider or Host. Depending on the Email provider that you are using, you can set up a forwarder as per the instructions.
Please note that after you have set the Email forwarding, a verification email will be sent, which will actually create a new support Ticket. So check recent tickets to get the verification code for your email forwarding settings.
We have listed a few examples below –
Forward or redirect from an Email Provider #
Forward or redirect from a Host #
After you have set an auto-forward, your mailbox will be active.