This article will walk you through how to forward email from Outlook Web Access on Microsoft 365 (formerly known as Office 365), also known as OWA, to your Fluent Support Mailbox.
Before getting started, make sure you have followed the first steps in setting up a new Business Inbox in Fluent Support and that you have your Fluent Support Mailbox Address ready.
Click on the gear icon in the upper right-hand corner, then View all Outlook settings at the bottom of that menu.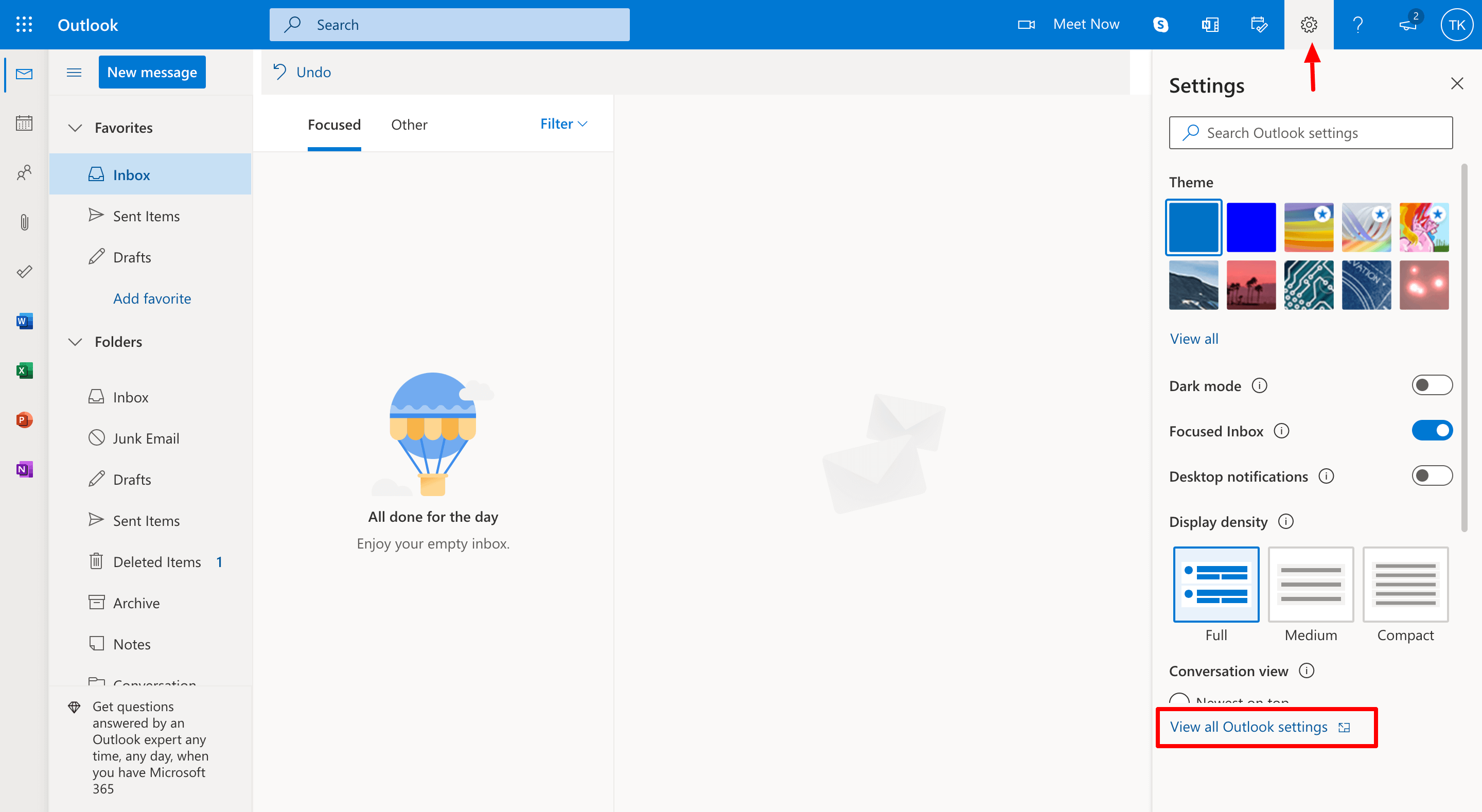 From the settings, choose Mail, then Forwarding. Click Enable forwarding and paste in your Fluent Support Mailbox address that you will get while setting up a new Business Inbox. We recommend also checking the option to Keep a copy of forwarded messages. Click the Save button at the bottom of the screen.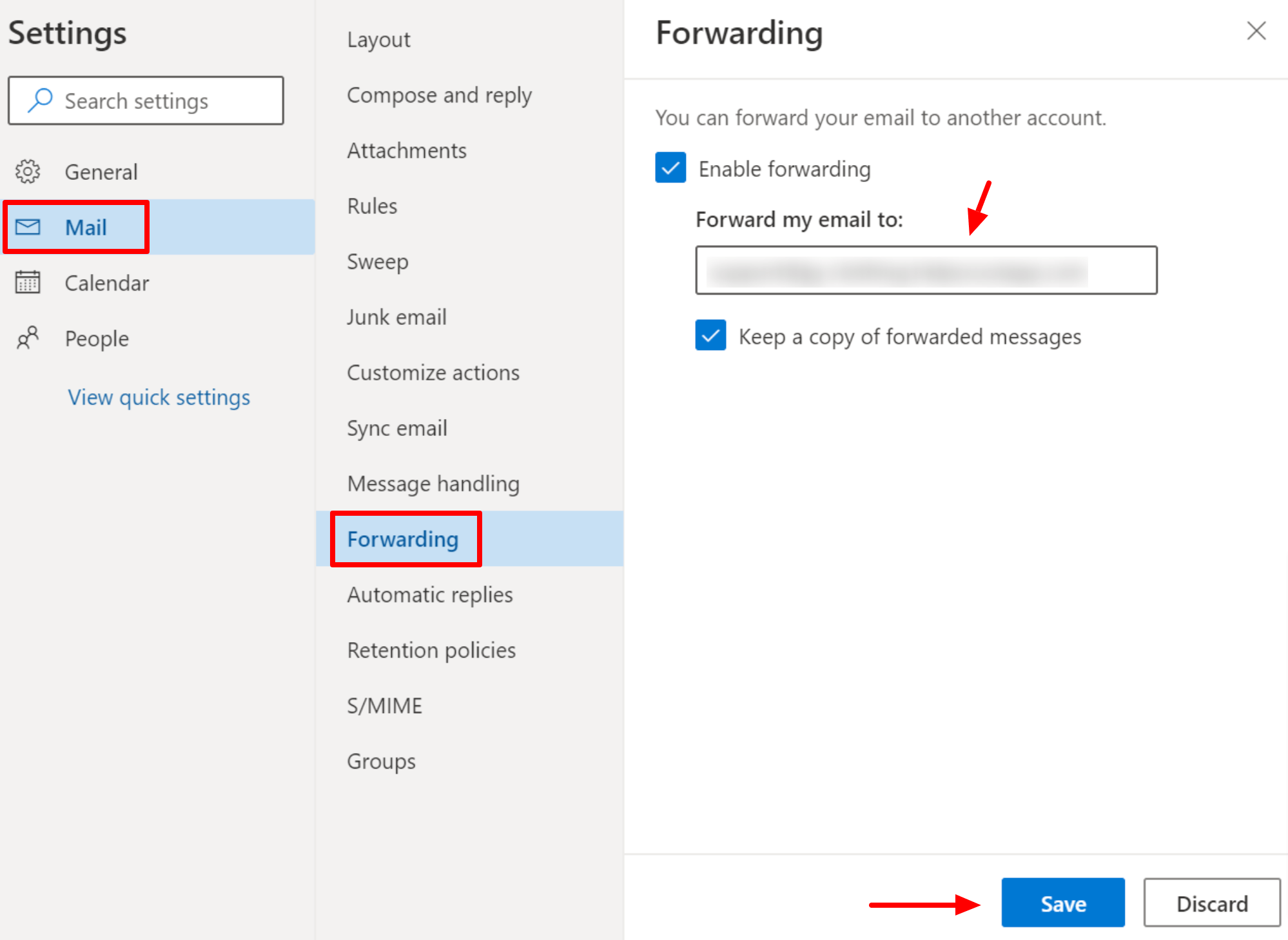 That's it! Your Email forwarding is set and now when anyone sends an email to your email address, a new ticket will be created in Fluent Support.