Fluent Support comes with lots of automation and productivity features. With the Automatic Ticket Closing feature, you can set which type of tickets will be closed automatically based on inactivity dates or include or exclude certain tags.
To enable the automatic ticket closing feature, Go to Fluent Support → Global Settings → Auto Close Settings.

Configuring Settings #
This module comes with a handy configuration set that you can use to include or exclude tickets that will be automatically closed.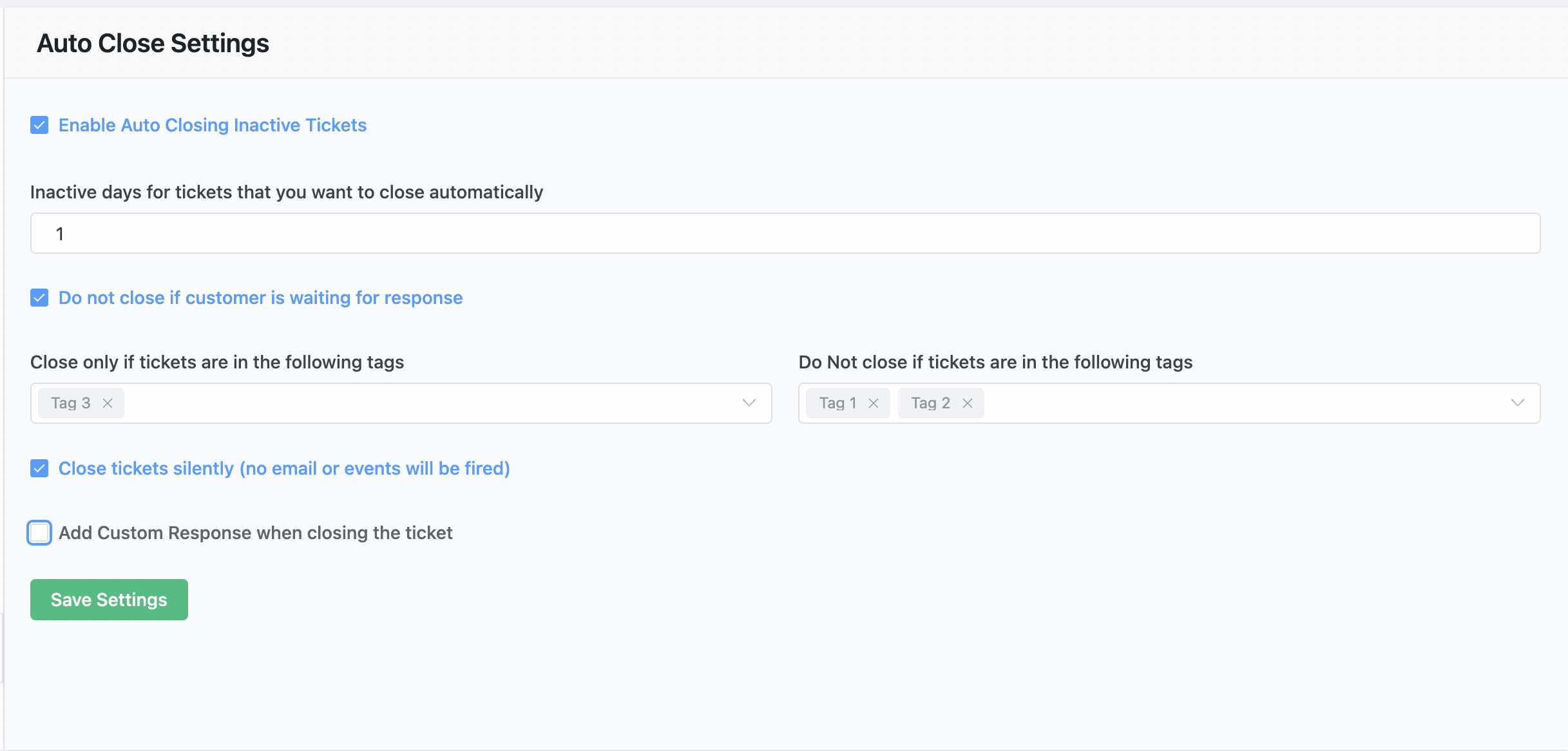 Inactive Days #
Set how inactive days like 30. Then it will search for tickets which are not been updated for the last 30 days. Set your own value that is appropriate for your workflow.

Close based on Customer Waiting #
Maybe you don't want to close any ticket where the last response is from the customer and waiting for the agent's response. In this case, enable this option.

Filter by tags #
You may close tickets automatically if a ticket is included in a tag, or you don't want to close a ticket if it's in the specific tag. In this case, use the settings.
Close Silently #
If you don't want to trigger emails or notifications when closing the tickets automatically, then you can enable this checkbox.
Custom Response on Automatic Closing #
When closing the ticket automatically, you may want to notify your customer about this. In this case, enable the feature to customize your response. In addition, you can customize the notification message as well as add shortcodes to meet your requirements.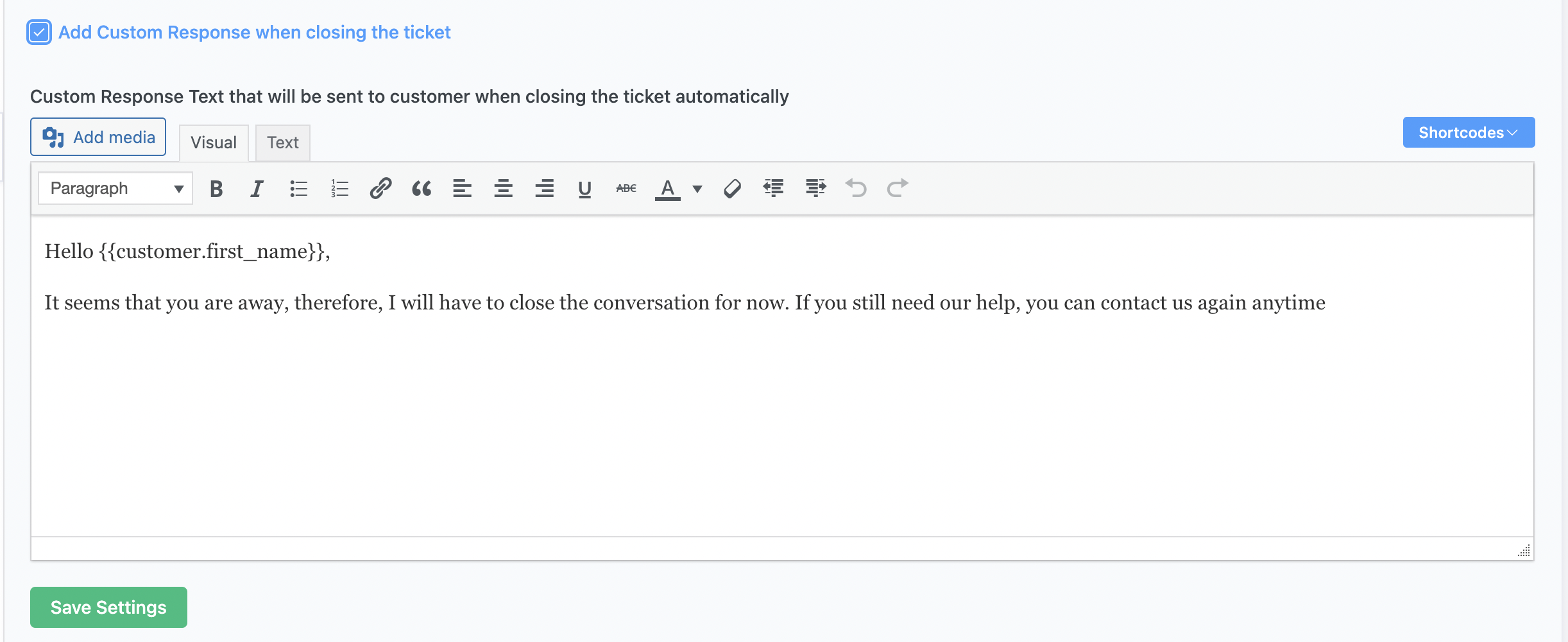 How does it work? #
If you enable this feature, Fluent Support will check the tickets that match all the selected criteria and close the ticket automatically in the background. This job runs every hour.