BetterDocs is an easy-to-use documentation and knowledgebase plugin. You can use both the free and pro version of BetterDocs & integrates it with Fluent Support.
Fluent Support's BetterDocs integration helps you to show your relevant documentation page right in your ticket forms when users type their problems.
For the integration to work, you must have BetterDocs installed and active on your website.
Now, go to the Fluent Support Dashboard. Click Global Settings. From the Global Settings tab, click on Ticket Form Config.
Here you'll find Ticket Form Settings, where you have to connect the knowledge base suggestion on the ticket creation form with the default Fluent Support ticket form.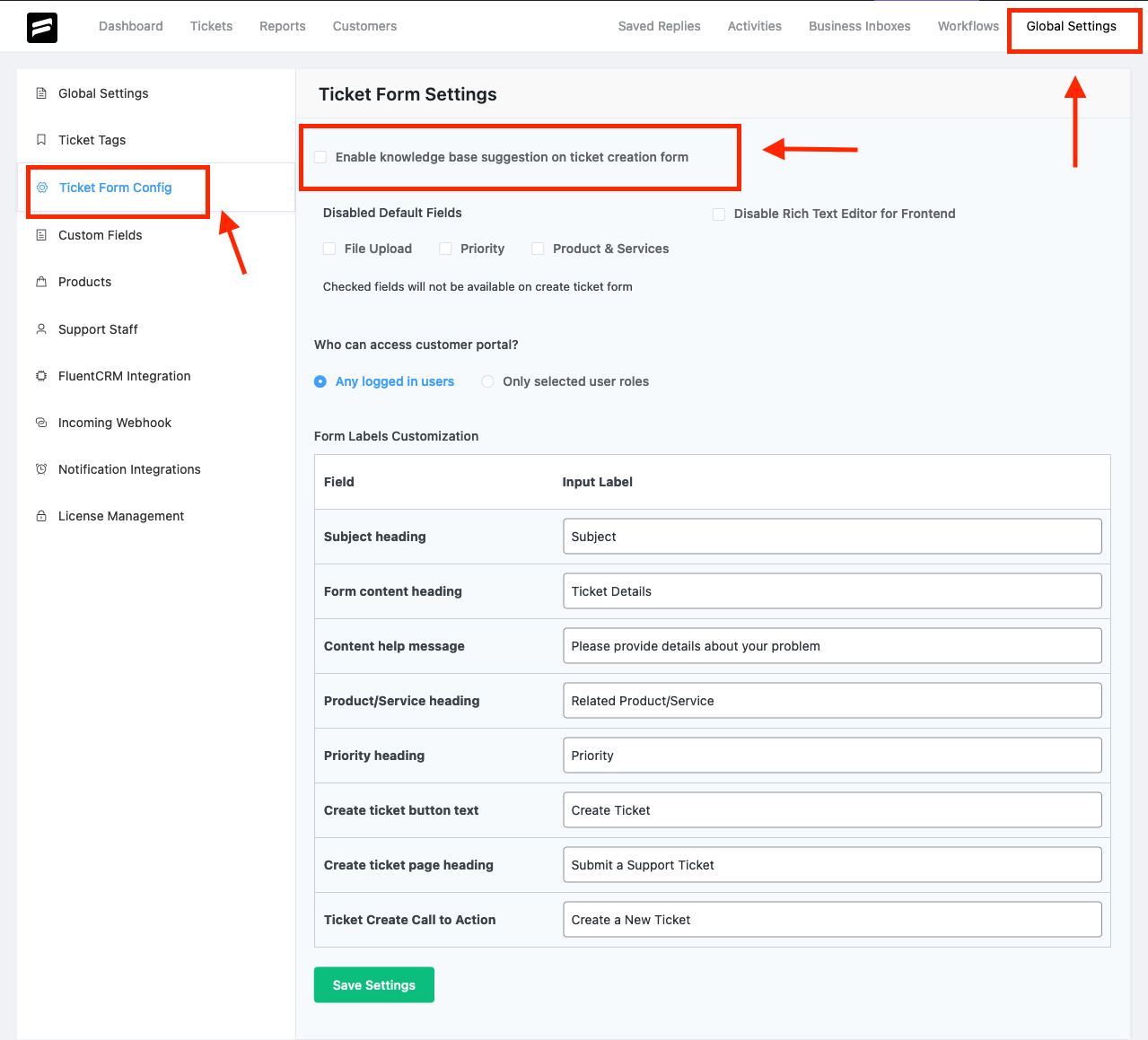 When you click Enable knowledge base suggestion on the ticket creation form, You will find Knowledge base post type options.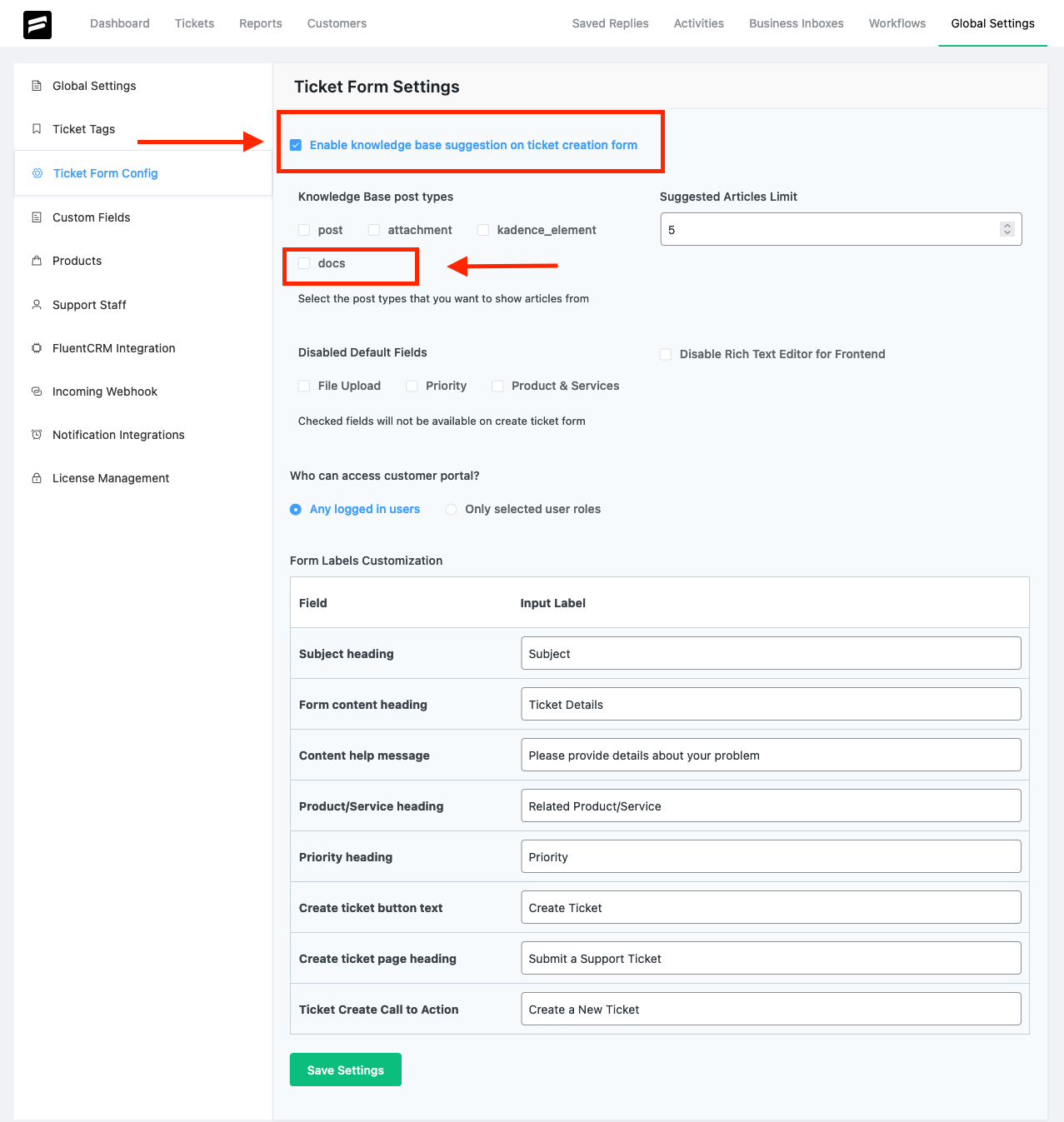 Select doc type. If you have already installed BetterDocs on your site, the doc option will be available. Without BetterDocs active, this option will be unavailable.
You must have to BetterDocs installed and active from the plugin dashboard.
You can also choose how many suggested articles you want to show.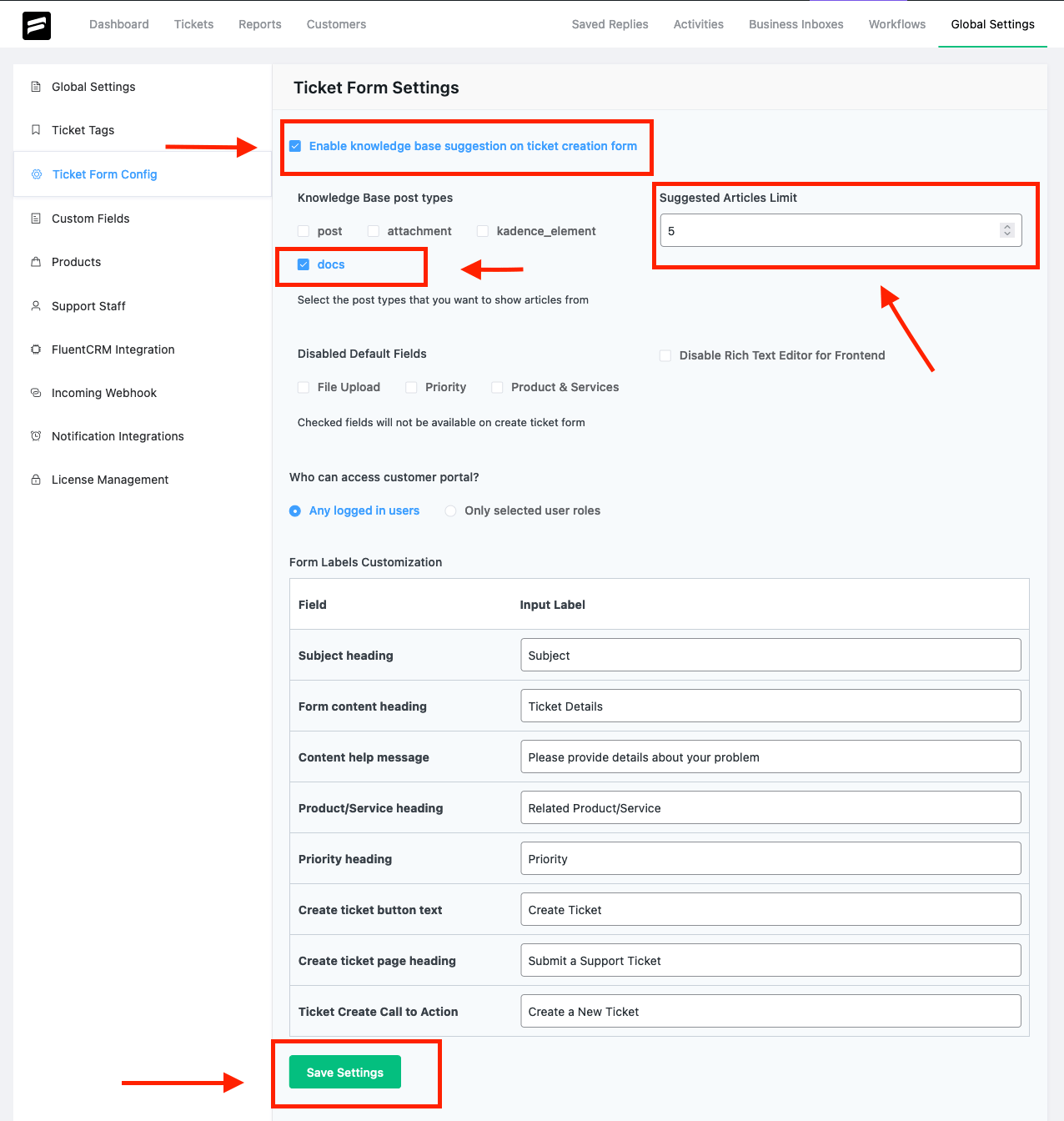 Don't forget to click on Save the settings.
Now when anyone types related keywords in the ticket forms subject bar, it will show related documentation as suggested articles.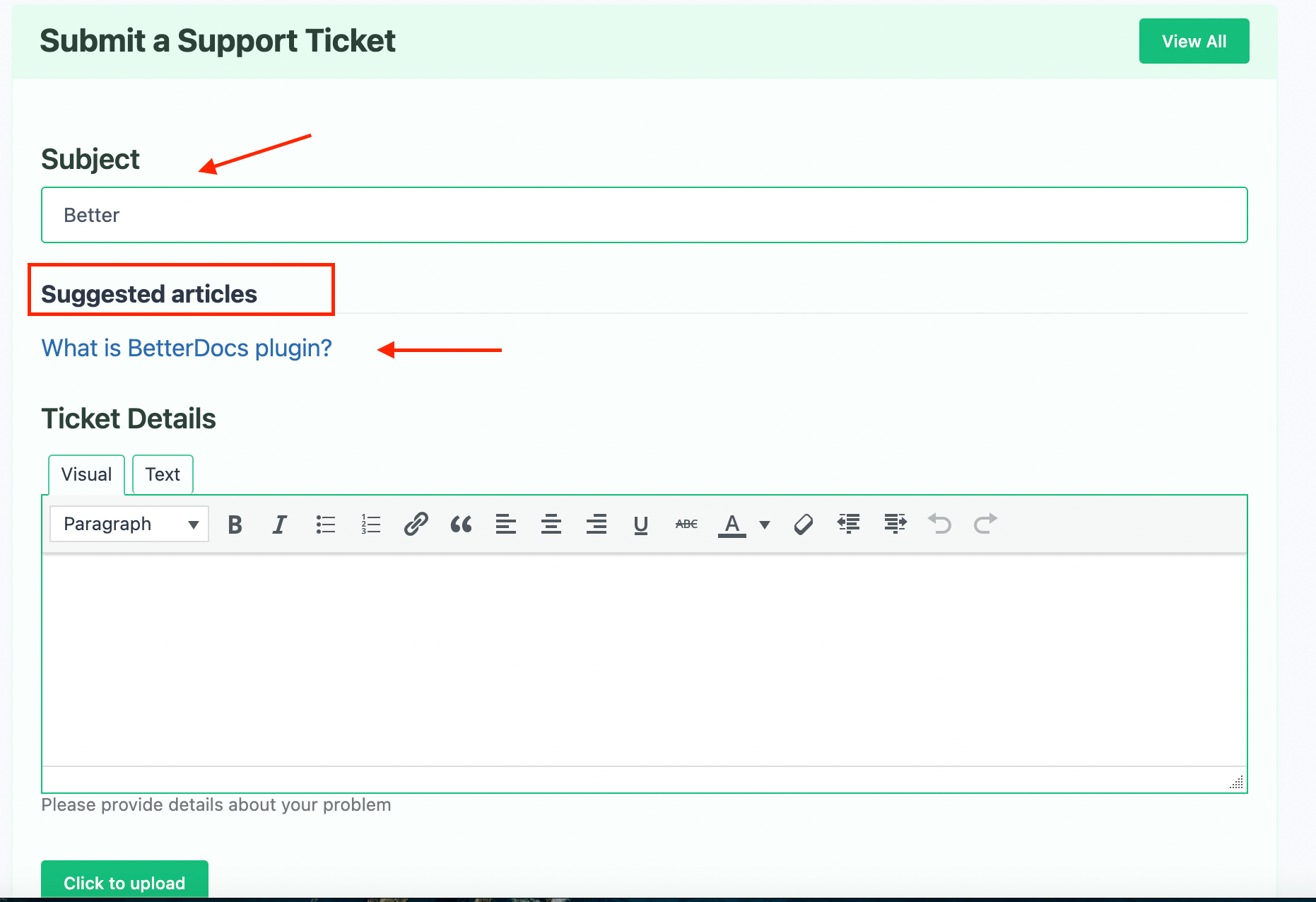 This is how the integration of BetterDocs with Fluent Support works.