With Fluent Support, you can create various Products to organize your tickets and allow customers to select the product for which they are submitting the ticket. In Global Settings, you will get an option to create multiple products for your business.
Let's go through this guide to learn how to create products in your Fluent Support dashboard.
The first step is to go to the Fluent Support dashboard & go to Global Settings. Then click on the Products option, and click on Create New button to create a new product.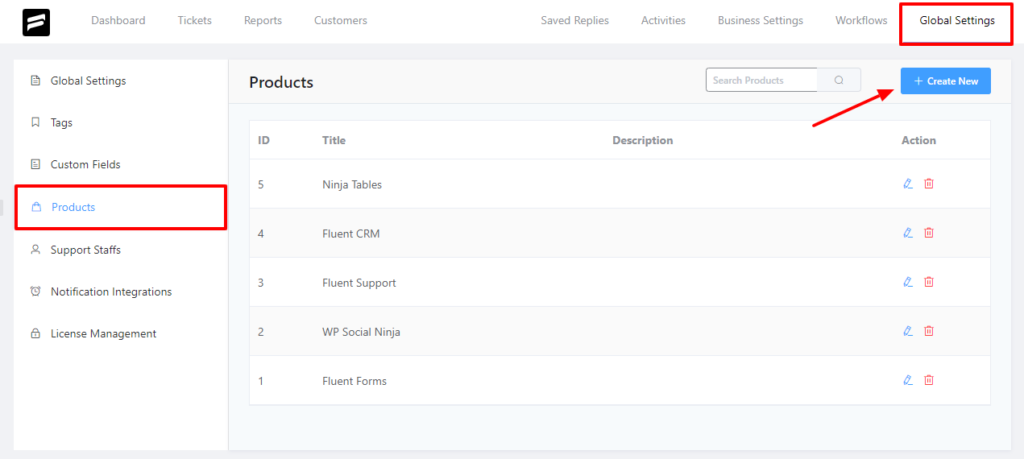 Add a relevant Title & Description for the product, then click on the Save button. You can create as many products as you want.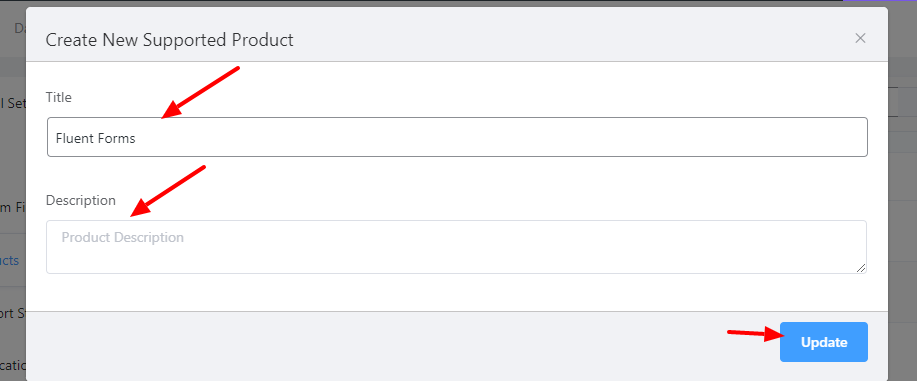 You can also edit or delete the products by clicking the pencil/trash icons on the right-hand side of the product.