In our new release, we've added a new feature that gives you more freedom to split a reply into a new ticket.
Whenever a customer starts a new topic or issue in an ongoing ticket, you can detach the conversion and move it to a new ticket. Both new tickets will show up on the customer & support end as separate tickets.
To do this, first, navigate to the Fluent Support Dashboard, then choose the exact ticket you wish to split into a new ticket.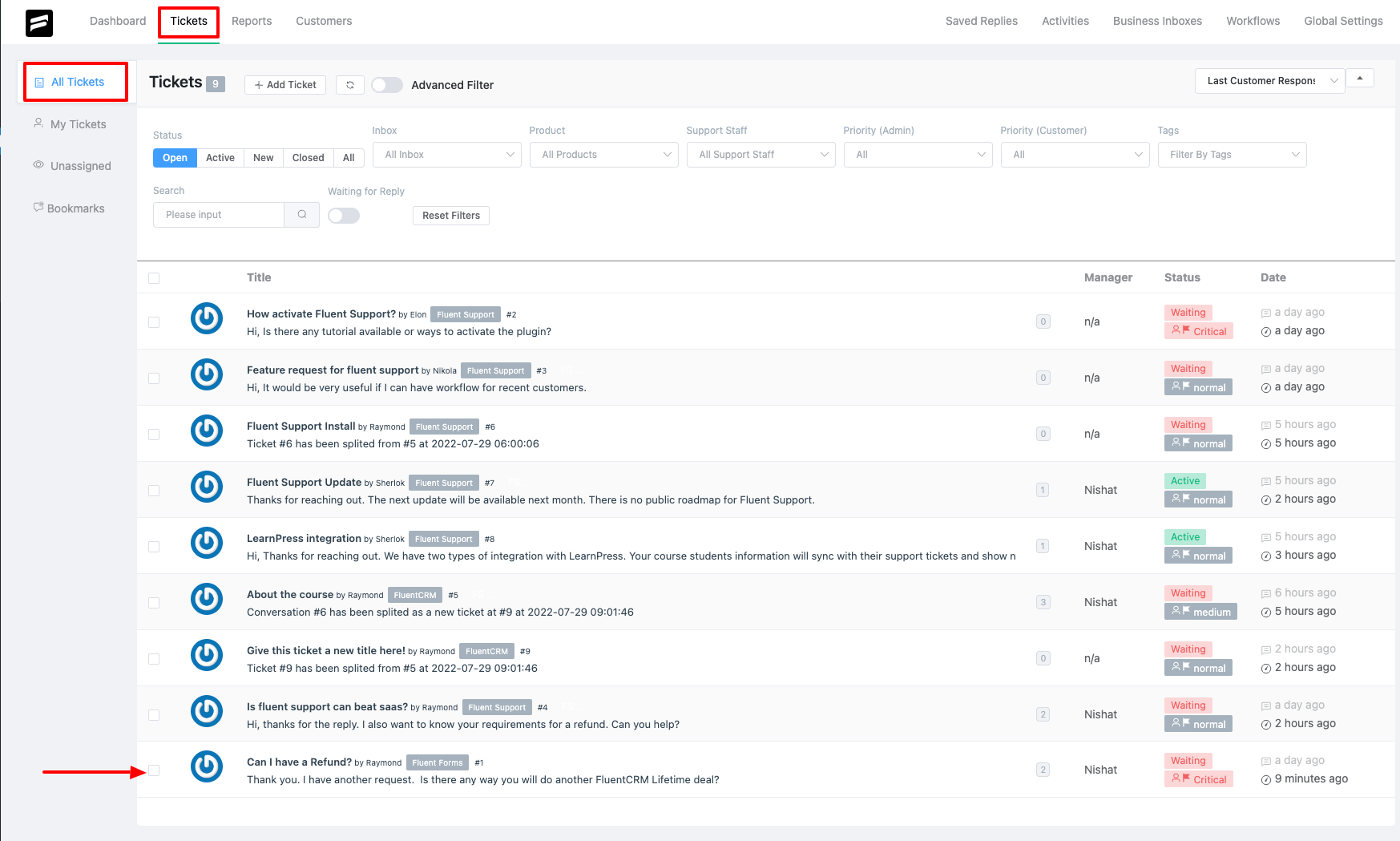 Then, hit the arrow icon on the right side of the ticket, and the Split Ticket option will appear after that. Take a look at the screenshot below-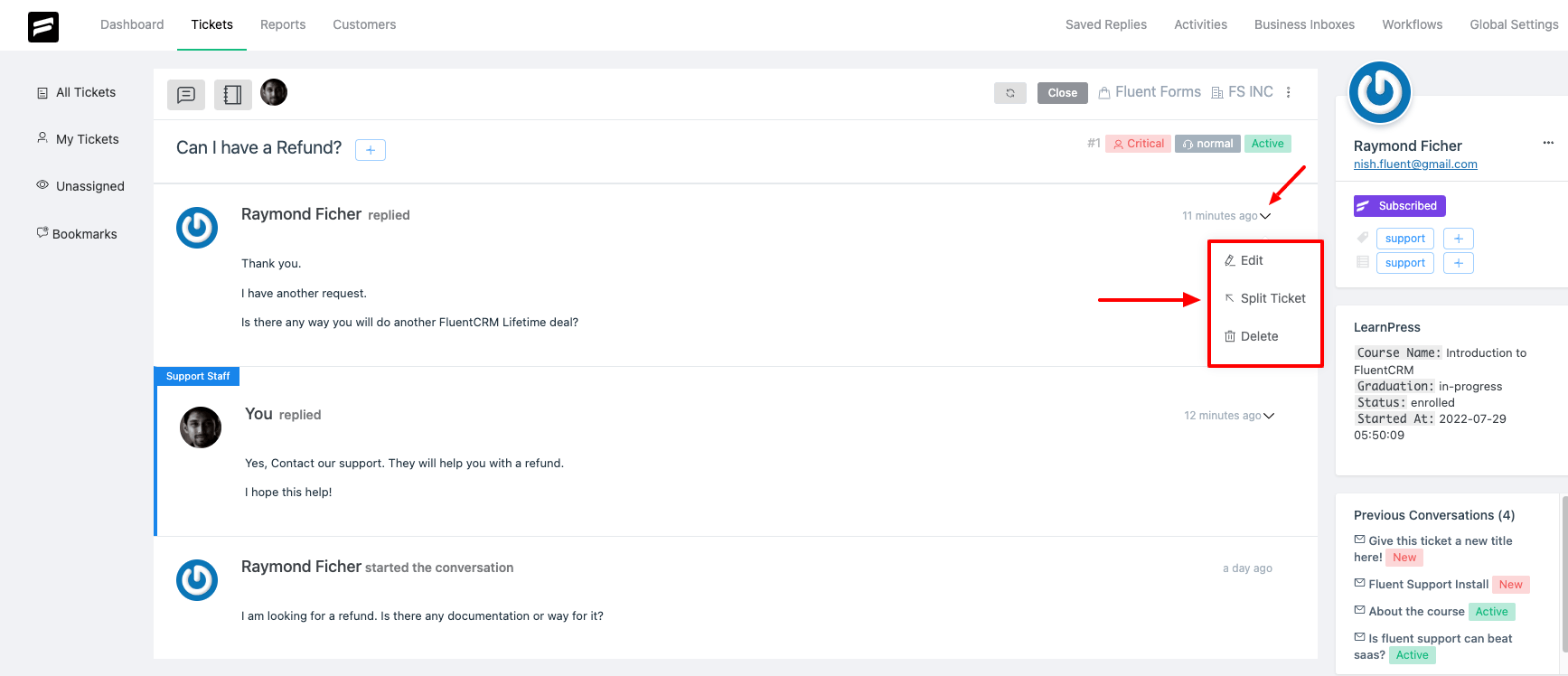 A popup will appear on the top page when you click on the Split Ticket option.
The pop-up will provide options for the Ticket Title, Ticket Content, and Ticket Product, among many more.
Complete all necessary requirements.
Don't forget to click the Split Ticket button once all the fields have been filled in.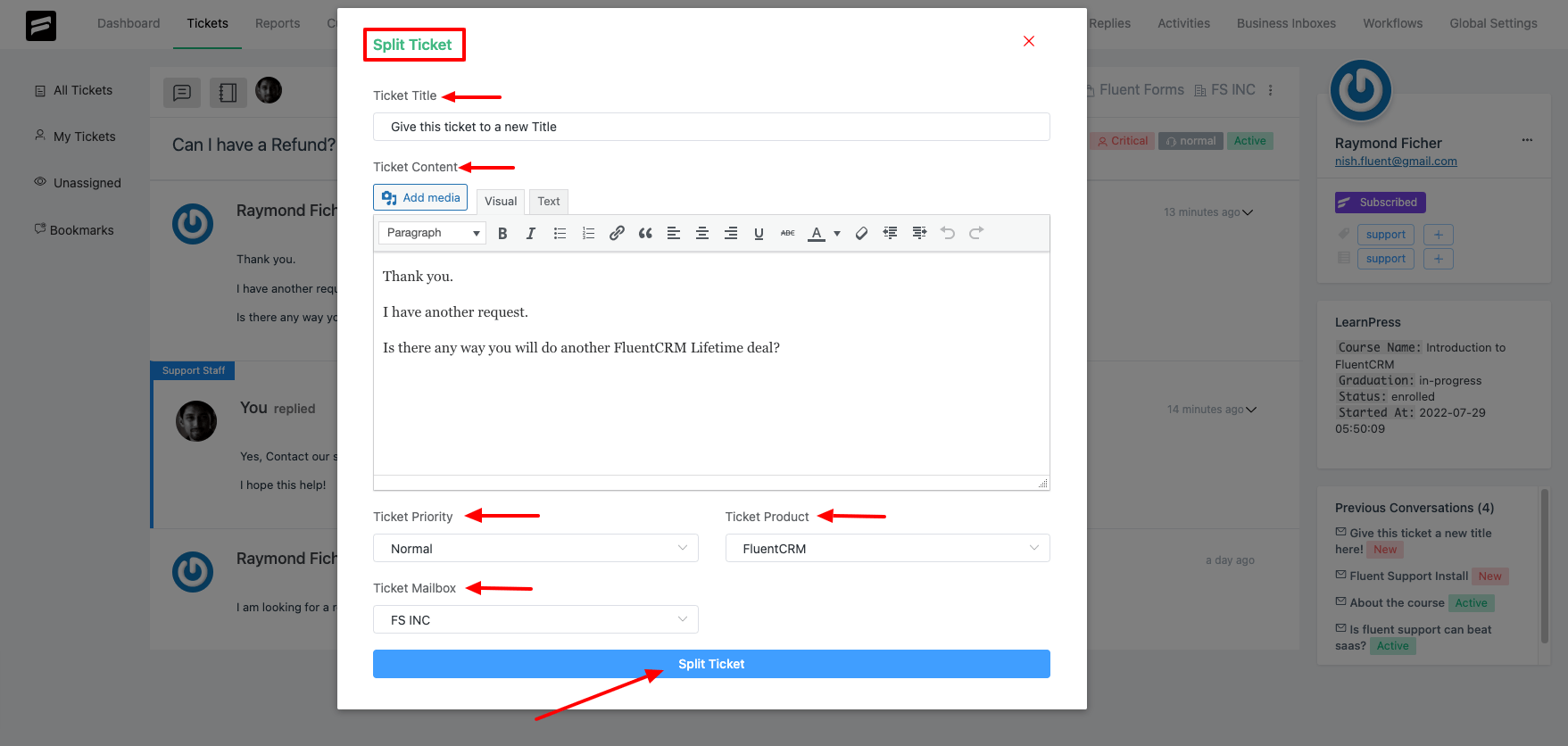 After selecting the Split Ticket option, you will see a dialogue box appear on top of the existing ticket, indicating that your ticket has been split into a new ticket with the new ticket number.
You can also see the Date and time you split your ticket.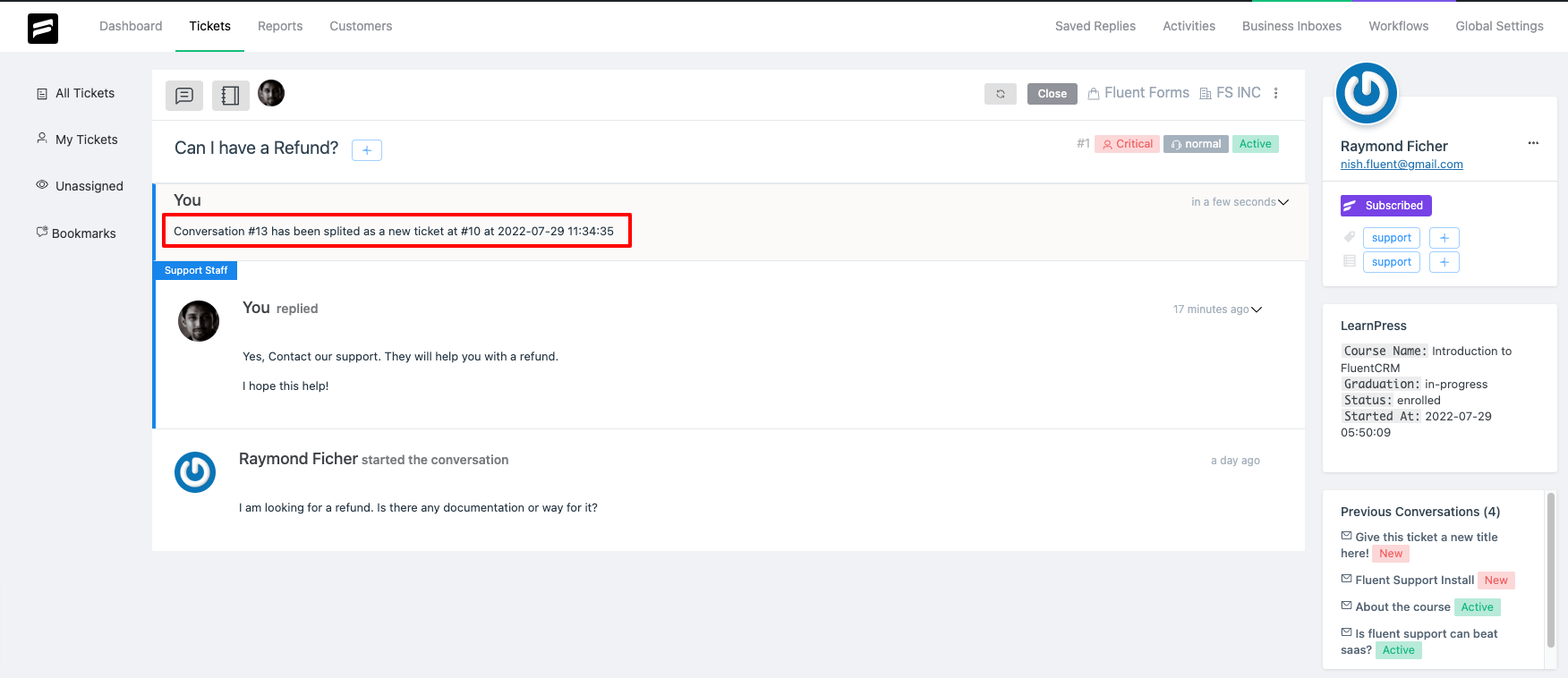 Both new and old tickets will appear as separate new tickets on the customer and support end.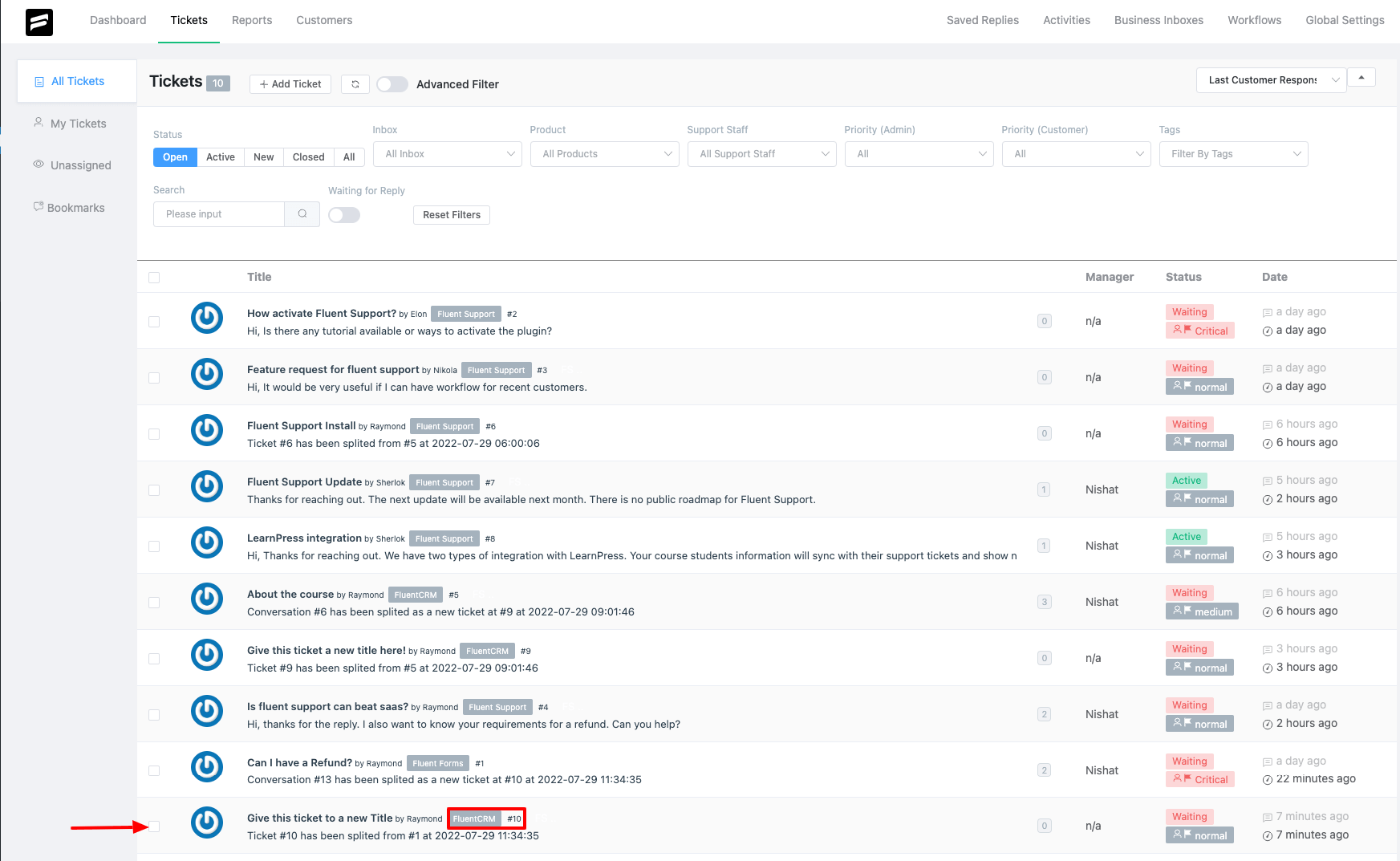 That is how you can split a ticket in Fluent Support!