Portal Page #
The User Portal is intended for direct use by end-users. Where users can view & use the dashboard to submit tickets. You can go through this easy guide to set up a User Portal in Fluent Support.
First of all, go to your Fluent Support dashboard & click on Global Settings. This will take you to the Global Settings page, where you can set up the portal page.
Select the page where you want to show the tickets for your customers in the Portal Page option. Add the shortcode [fluent_support_portal] on that page.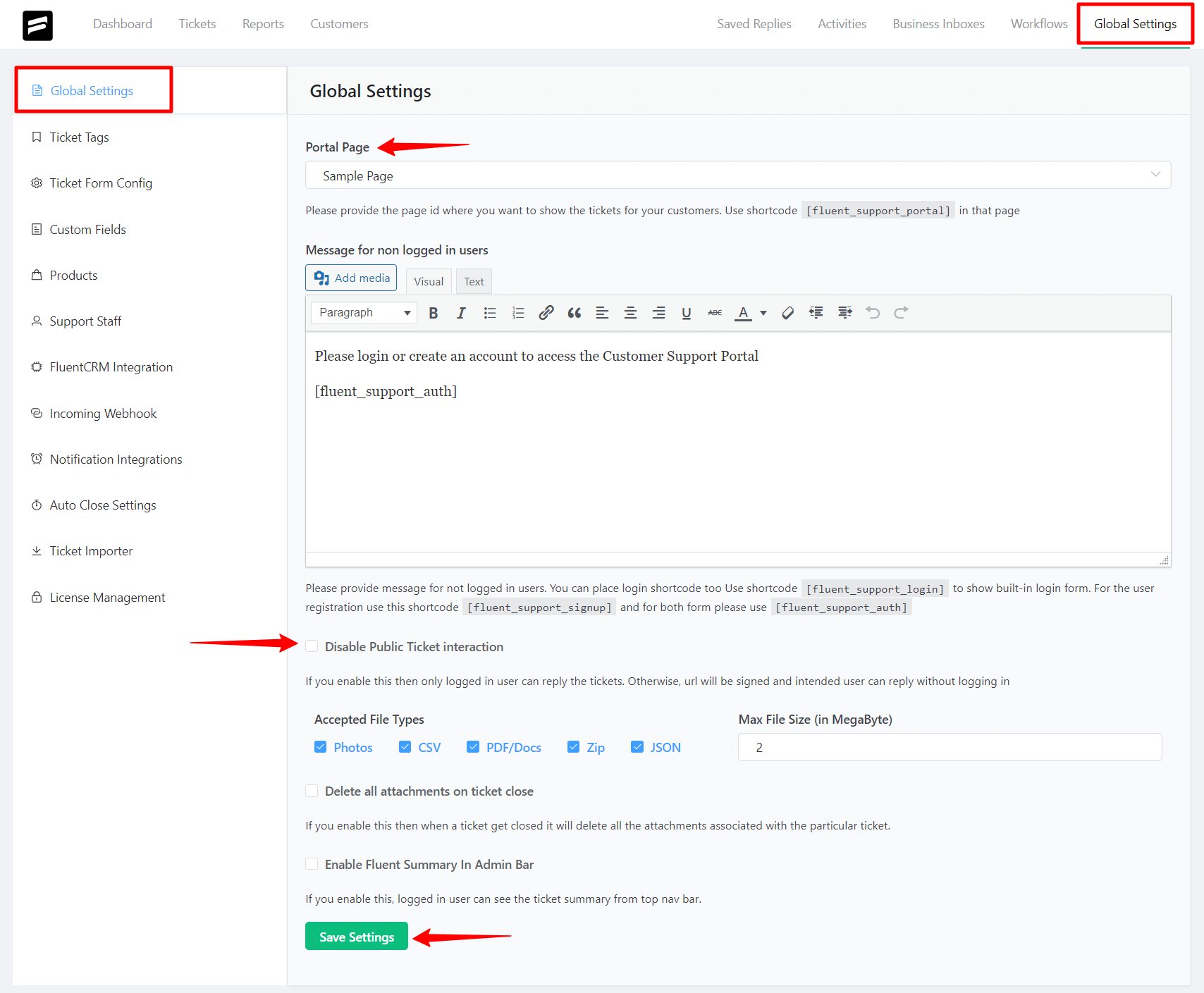 Message for non-logged-in users #
The next option is Message for non-logged-in users, where you can show certain texts for non-logged-in users.
To show the built-in login form, you can place a login shortcode – [fluent_support_login]. A default message has been added beforehand; you can edit that if necessary.
If you check the option Disable Public Ticket Interaction, only logged-in users can reply to the tickets. Otherwise, the URL will be signed, and the intended user can reply without logging in.
Fluent Support also accepts certain file types. To learn more about file attachment regulations, click here.
Lastly, click on the Save Settings button after making any changes.
Reset Password #
You can place a shortcode for resetting your password –
to show the
Reset Password
option in the login portal. It will only appear on the login form.