With the Business Inboxes feature, you can easily handle multiple Business accounts.
Just follow this simple tutorial to learn how to add multiple Business Inboxes.
First, go to your Fluent Support dashboard & click on Business Inboxes. If you have already created a Business Inbox before, you will find the details of your Business Inbox appearing on the page. Like the example below –

Just click on the Add New Business Inbox button to create more Business Inboxes. Then in the pop-up window, enter your Inbox Name & Business Email. Please make sure your website can send emails from this email address. And the Support Channel is selected as Web-based by default. Make sure to click the Add Business Inbox button at last.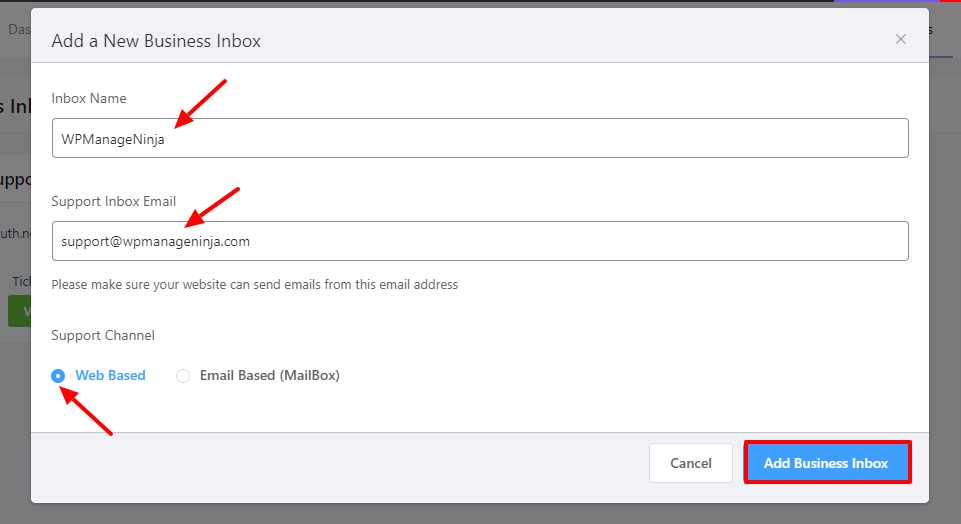 Now, you will see that all of the Business Inboxes are available.
After adding the Business Inbox, another settings page will open to complete the Inbox settings. To learn more about this, read this documentation.