Fluent Support (Version 1.6.7) has introduced an incredible Dynamic Dashboard, which has replaced the old basic Dashboard. If you're still using an older version of our Support plugin, please update to get the fabulous advanced dashboard!
The Fluent Support dashboard gives a basic report of relevant ticket details like overall Active Tickets, Average wait time, Max waits time, etc.
Simply go through this tutorial to learn how the Fluent Support dashboard works.
The plugin's dashboard has five sections available. The first one shows the overall statistics of all your tickets. At the top, there is a list of Active tickets(a) that were previously replied to, and if you have not replied to any tickets, a list of New tickets will appear.
Then, you will find ticket details that display the total number of tickets(b) waiting for a reply. Along with the average wait time(c) and maximum (d) for each ticket. Look at the example given below to get a clear idea –

The next section shows the overview of your tickets for the current day. Given below are the types of tickets you can overview –
New Tickets: This displays the number of new tickets for you.
Active Tickets: This shows the number of tickets you have already replied to.
Closed Tickets: The number of tickets that you have closed.
Responses: The number of replies you have given among all tickets.
Interactions: The number of individual ticket interactions.
Unassigned Tickets: These are the number of tickets that have not been assigned to any agent.
The bottom of this section shows the total number of tickets waiting for your reply. Along with the average wait time and the maximum wait time for each of your tickets.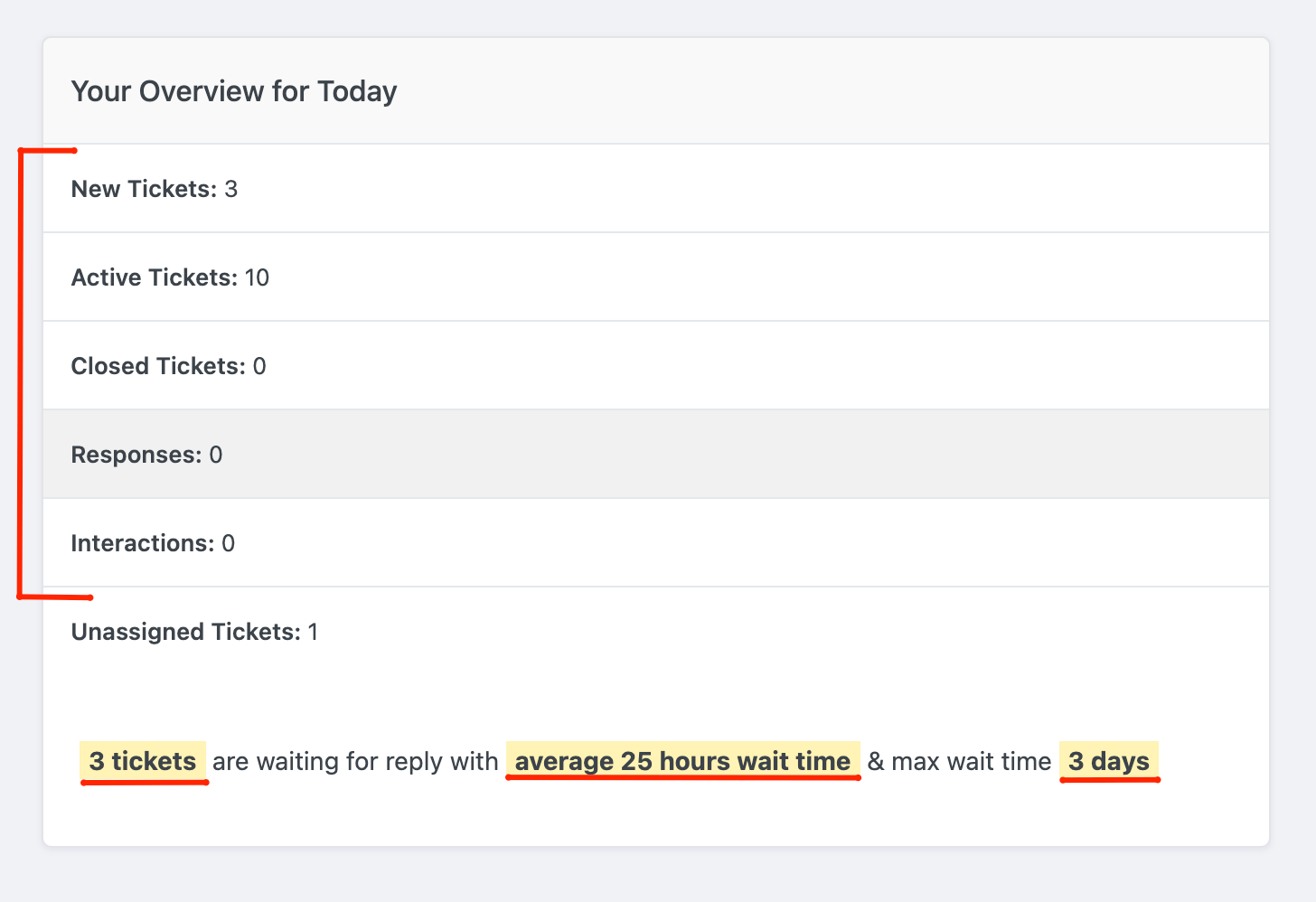 The Bookmarked Tickets section will display the tickets that have been bookmarked by the agent.

The Active Tickets by Product section provides an overview of tickets that are currently in the queue, organized and categorized based on the respective products they pertain to.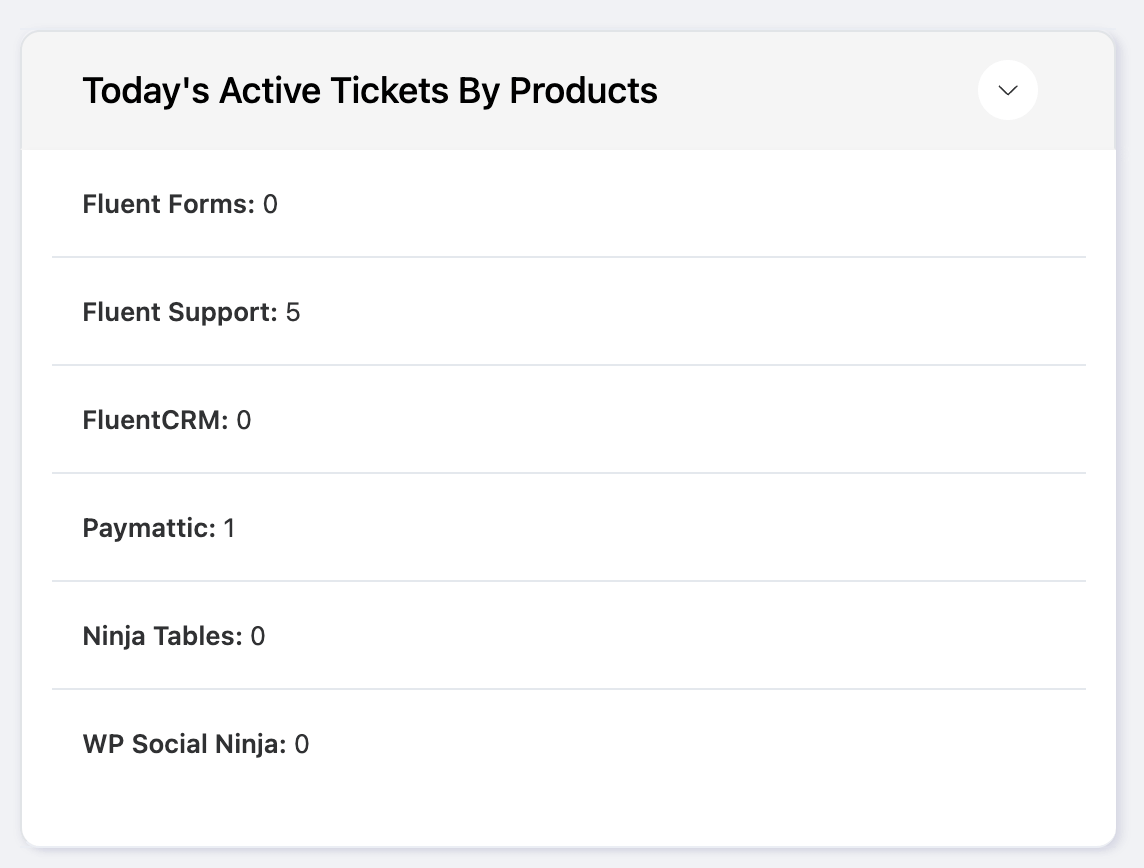 The Agent Performance section presents a comprehensive overview of an agent's activities, including the number of tickets on their waiting list, the number of responses they have provided, and the number of tickets they have successfully closed.