FluentCRM is a Self Hosted Email Marketing Automation Plugin for WordPress. Now, FluentCRM can be easily integrated with Fluent Support. In this tutorial, let's take a look at how FluentCRM integration works.
To set up the FluentCRM integration, go to Global Settings from your dashboard. And click on the FluentCRM Integration option from the left menu. Here, check the Enable FluentCRM Integration option.

Next, select the default status for new contacts. If you select pending and it's a new contact, then a double-opt-in email will be sent.
You can add the user to your FluentCRM list using the dropdown menu if you want. You can include your users in various tags using the Add to Tags option.
Once your integration set-up is complete, make sure you click on the Save Settings button.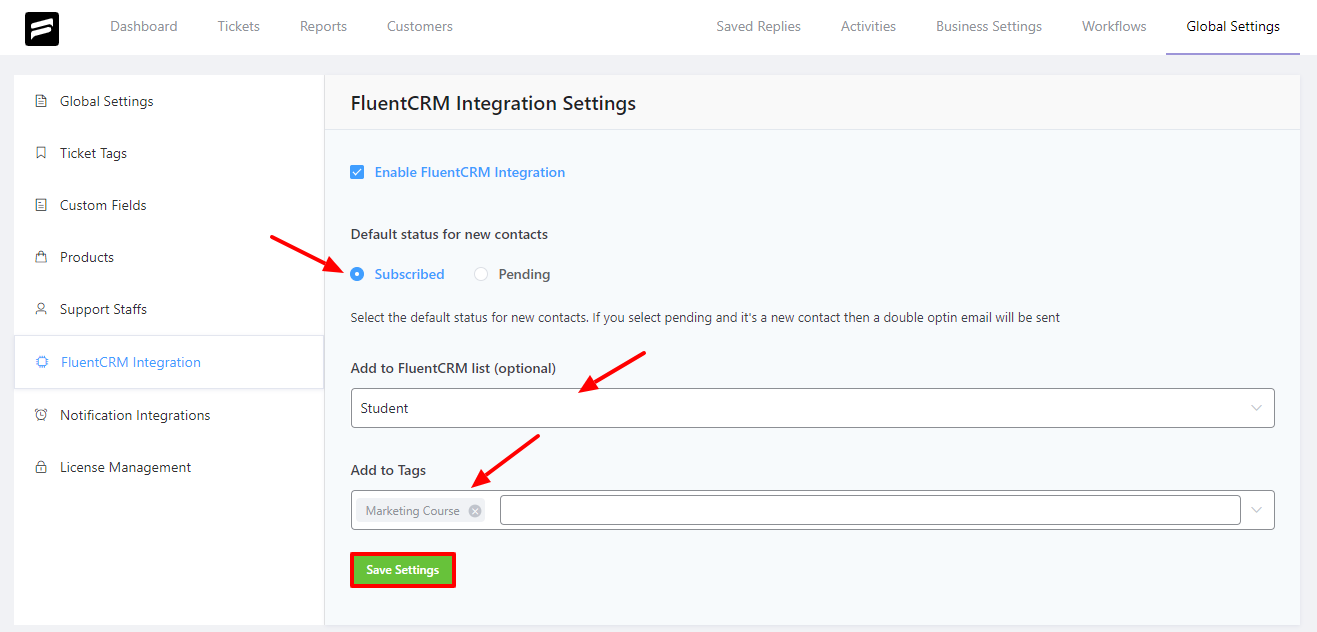 This is how you can create a FluentCRM integration with Fluent Support!