To get started with Outgoing Webhook, head to Fluent Support's WorkFlows. Click Add new WorkFlow.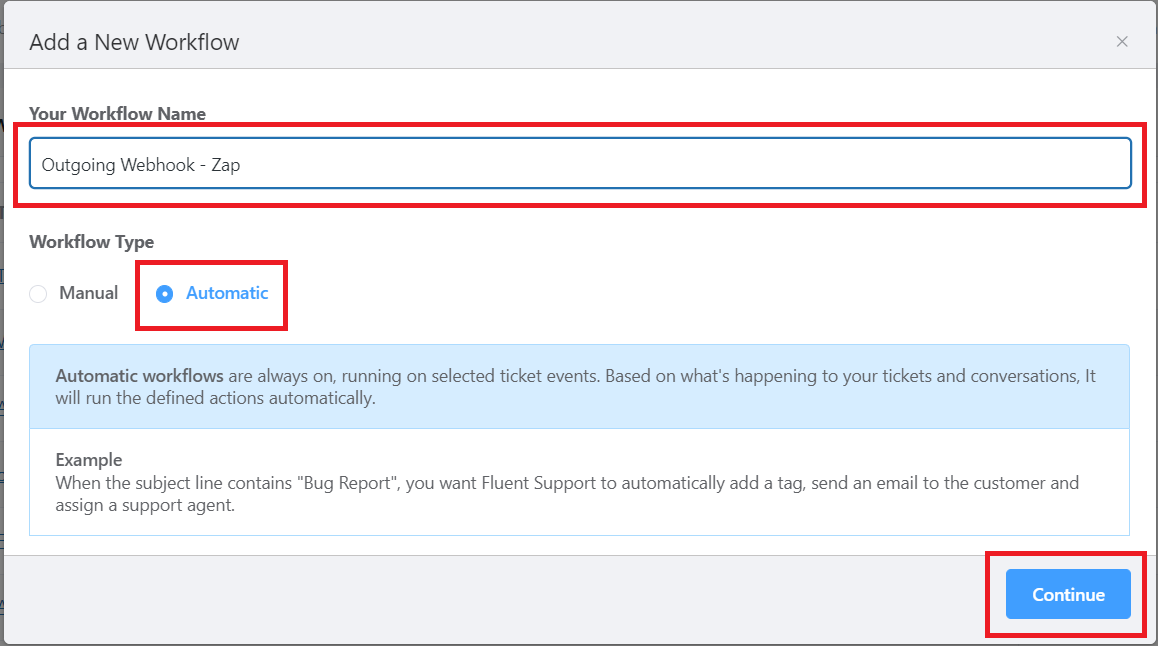 Enter a name for the WorkFlow and select Automatic from the WorkFlow type, then hit Continue.
Check WorkFlow documentation to make sure which one is appropriate for your use.
In the triggers option, you can select two events. On Ticket creation and On customer response.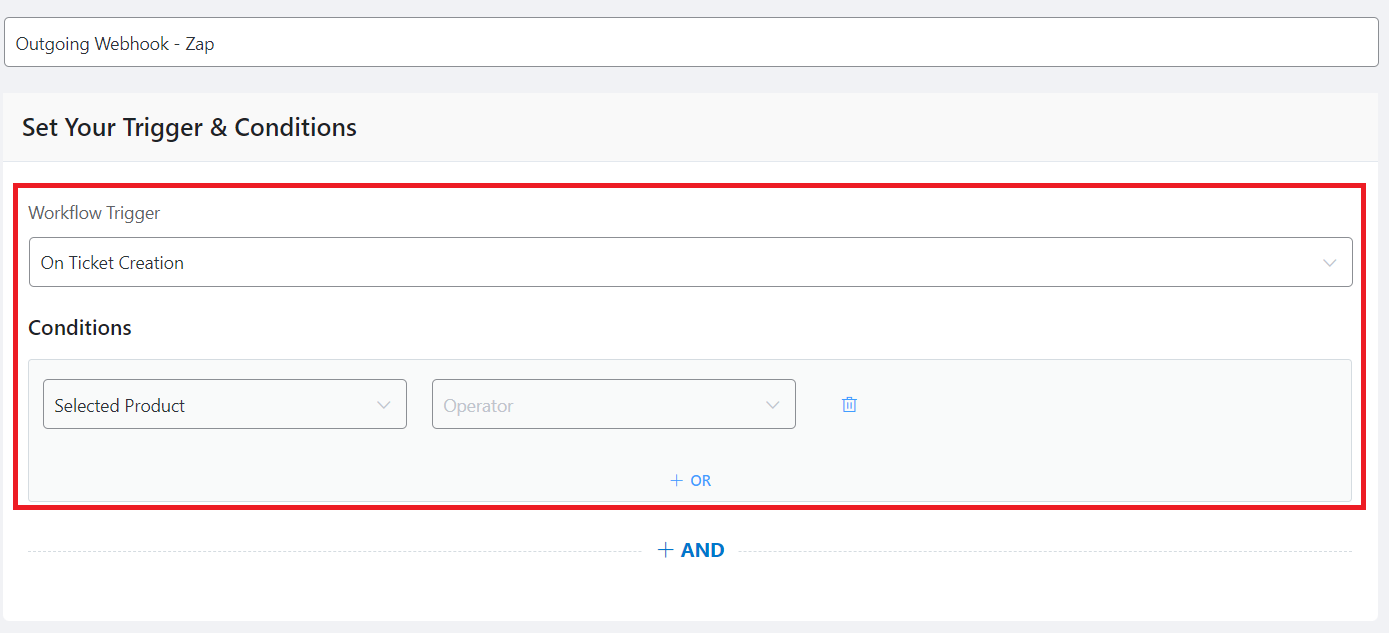 We'll select On ticket creation. Next, you have to enter a Condition for the Trigger to work on. After that, select Trigger Outgoing Webhook from the Actions menu.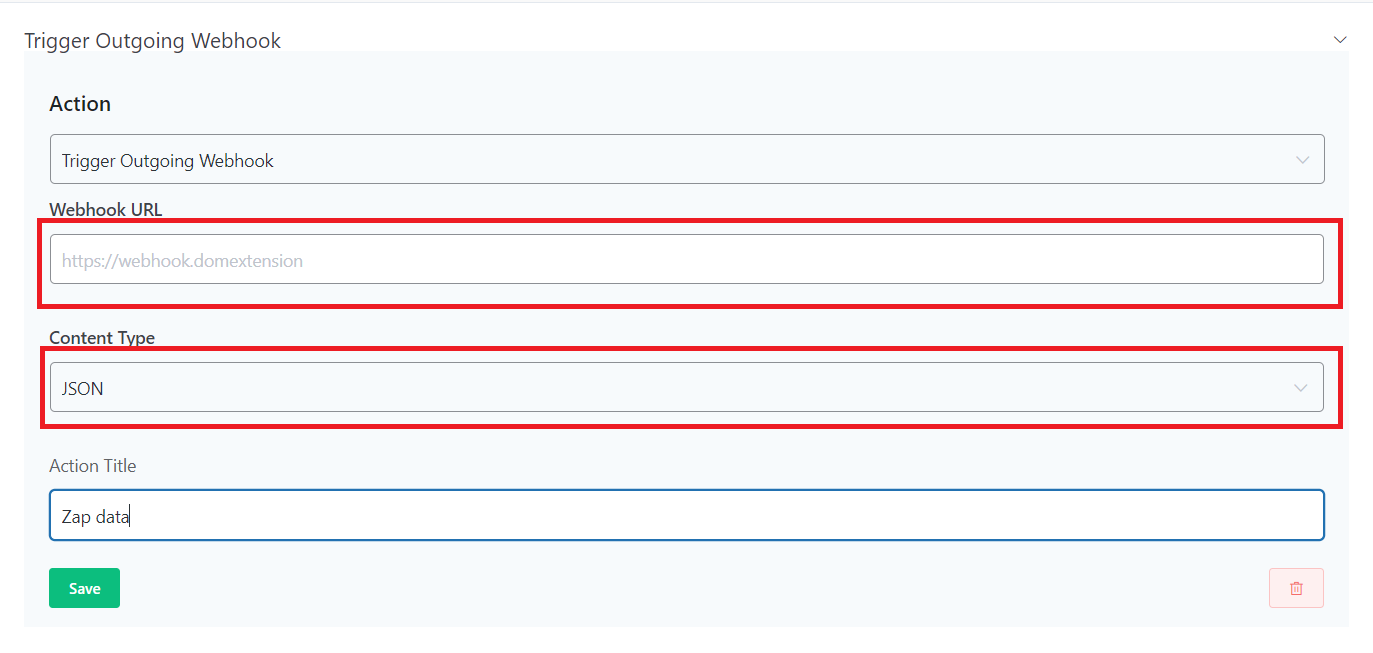 Use Form data here if you are mapping form submission entries. Otherwise, use JSON.
Lastly, add a name to the action. After saving the WorkFlow, scroll up and change the status to Public. That's all you need to utilize Outgoing Webhook on Fluent Support.