In many cases, users must give similar replies to many Support tickets. For example, it could be a ticket related to installing Fluent Support. So instead of replying to them redundantly, you can save time by using the Saved Replies feature.
You can go through this easy tutorial to learn how to use Saved Replies in Fluent Support.
First, go to the dashboard & click on the Saved Replies option. On this page, you will find the options to add replies. Click on the + Create New button to add any reply you can use later as a template.

After clicking the Create New button, a pop-up window appears with some options. You must add the reply Title and Content and choose your preferred Product from the dropdown. After you're done, click the Update button to save the reply.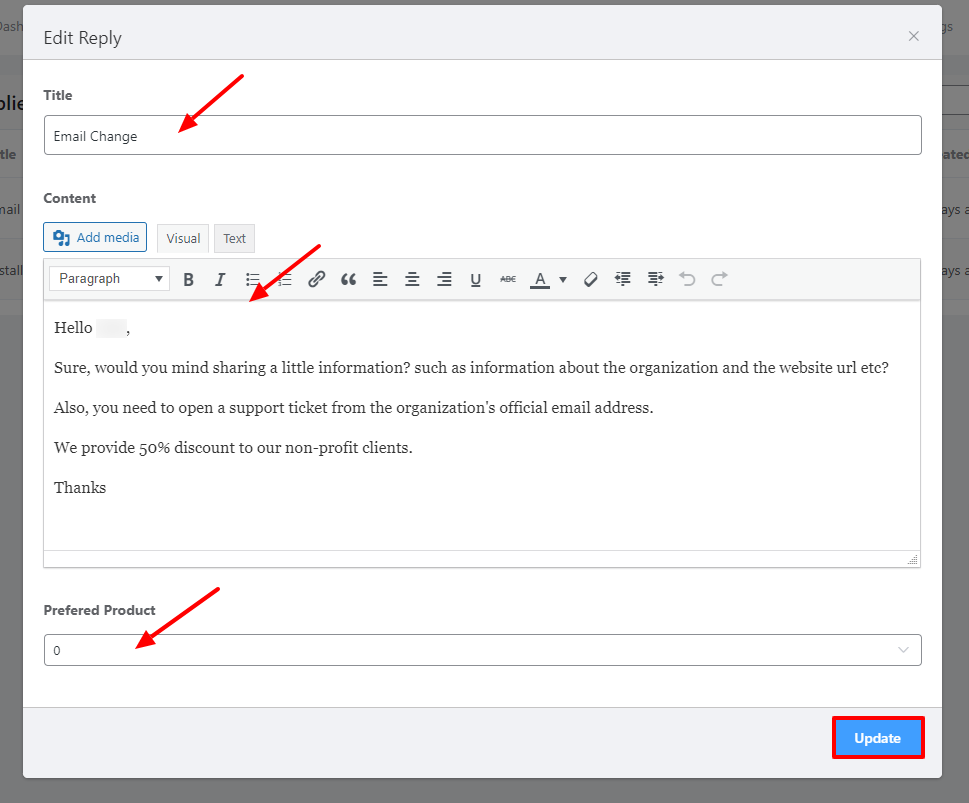 You can even edit or delete your existing replies if you want. Just click on the Edit/Delete icon placed under the Action column.

This is how easy it is to create Saved Replies using Fluent Support!