Fluent Support follows certain Attachment Regulations that are mentioned in this documentation.
First of all, go to Global Settings from your Fluent Support dashboard. Scroll down to the Accepted File Types option, here you will find the types of files that are supported to upload while submitting/replying to any ticket. The accepted file types are –
Photos
CSV
PDF/Docs
Zip
JSON
You also get an option to enter the Max File Size (In Megabytes) to limit the maximum capacity of the file to be uploaded.
For the file size, you must set an integer value. A decimal value won't work.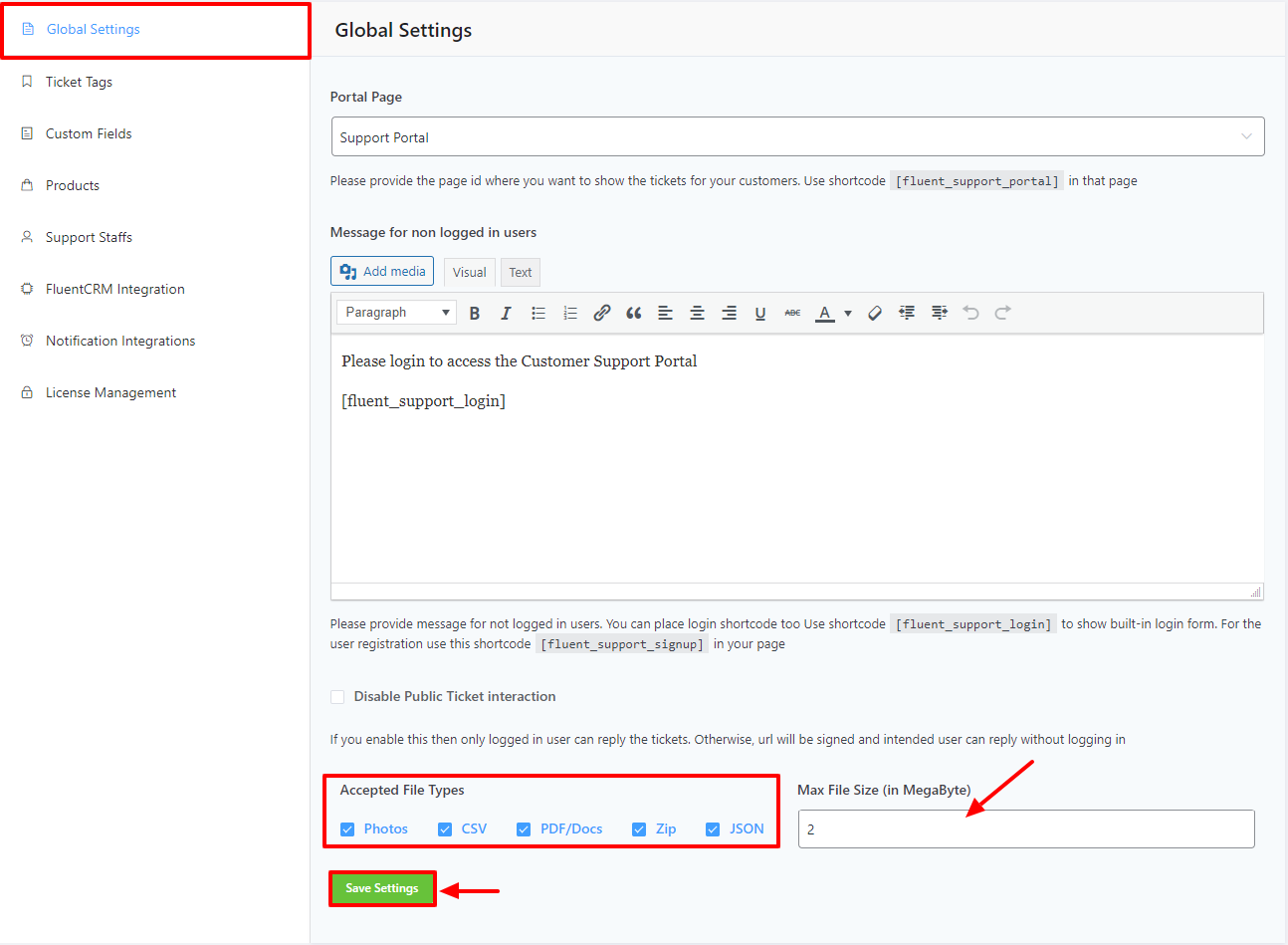 Make sure you click on Save Settings after making changes to the File attachment Settings.