HelpScout users can import their ticket database in Fluent Support with just a few clicks. The days of manually transferring tickets from one help desk to another are over.
HelpScout is a SaaS tool that only provides an API for transferring data from their system to your WordPress system.
First, go to the Global Settings → click on the Ticket Importer, and you will find HelpScout.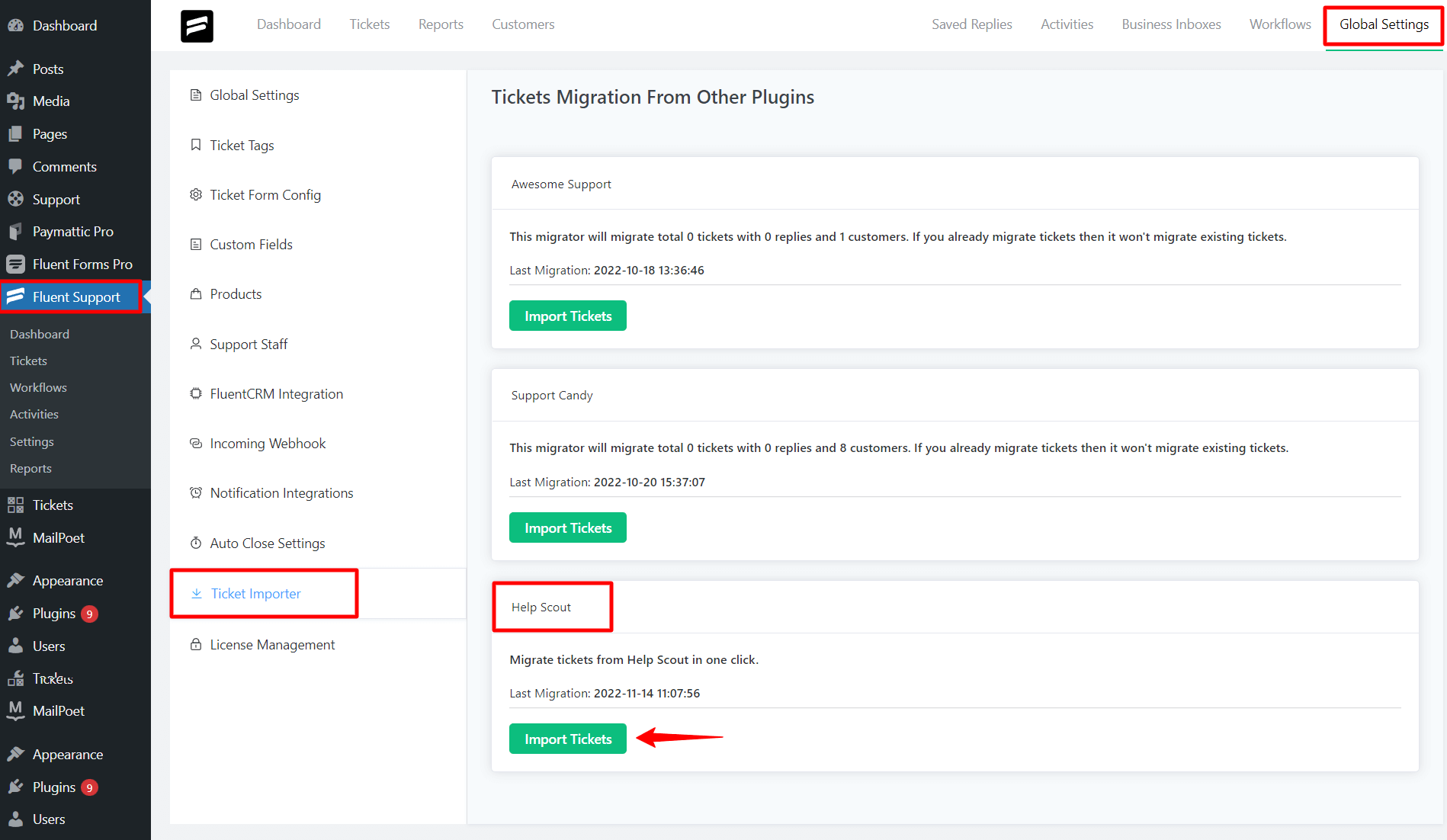 A pop-up window will appear when you click the Import Tickets button.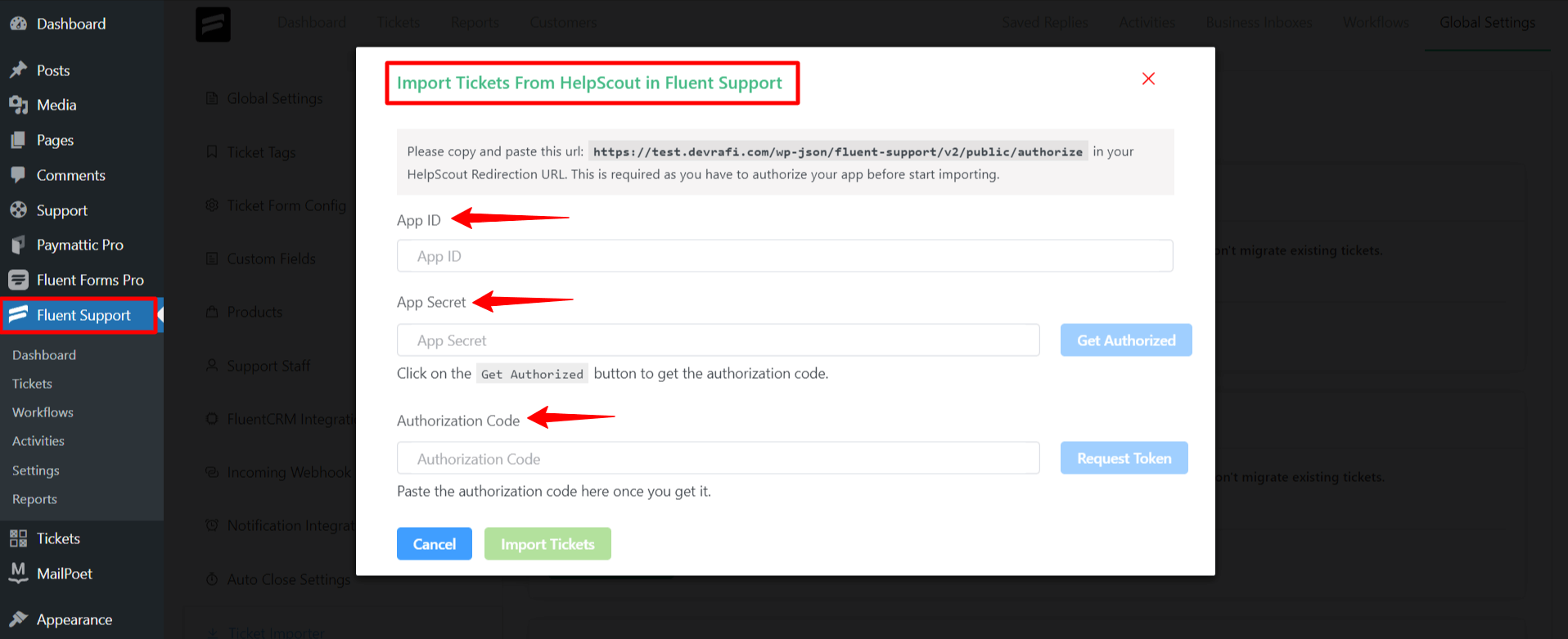 An App ID, App Secret, and Authorization Code are required here. You must visit HelpScout to obtain the App ID and Secret.
After logging into your HelpScout account, go to Profile → My Apps → click on Create My App button to create a custom App.

A new pop-up will be visible once you click the Create My App button; this is where you must enter the App Name and Redirection URL.
The Plugin Popup will provide you with your Redirection URL; simply copy this.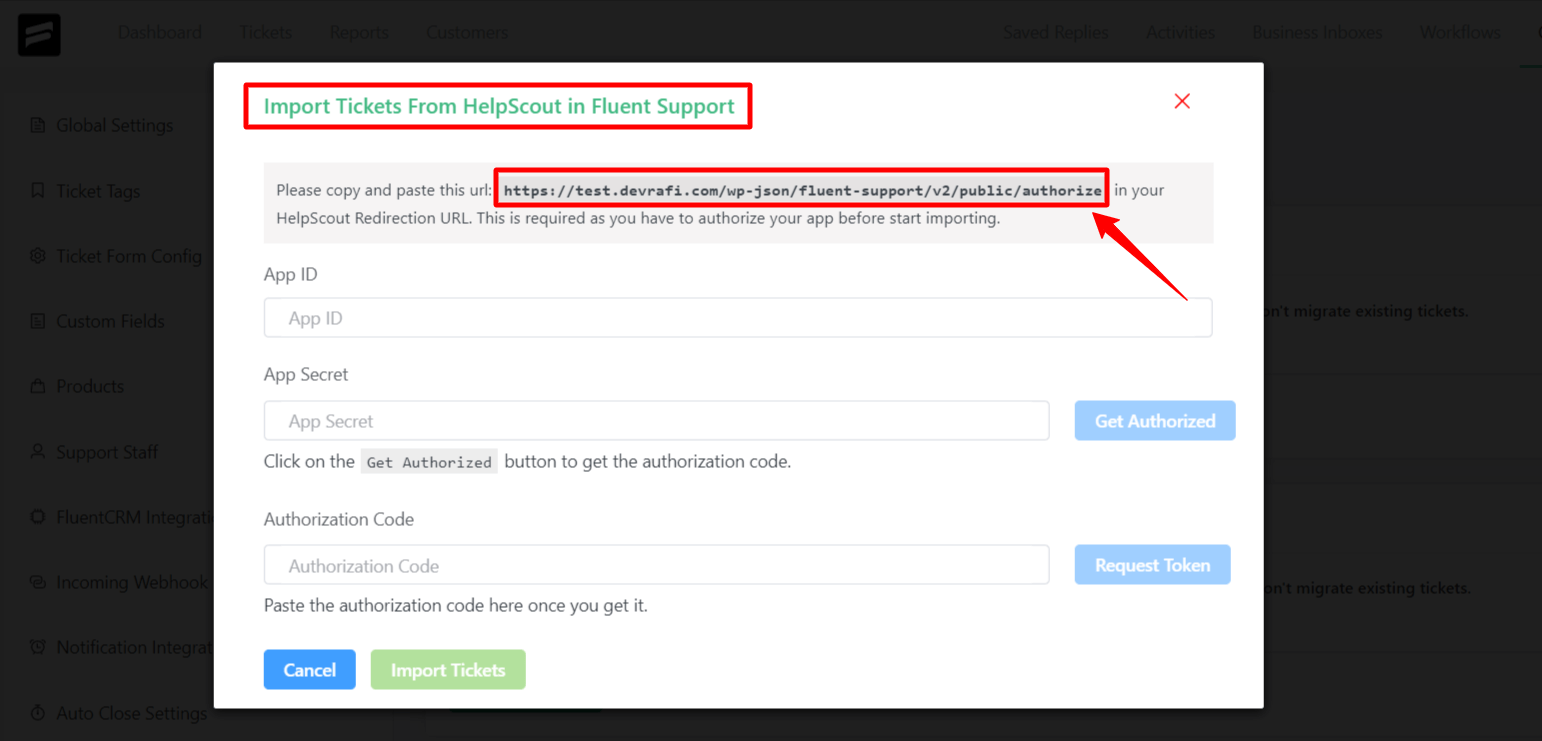 Paste the URL into the Redirection URL field & give a name to the App Name. At last, click on the Create button when you are done!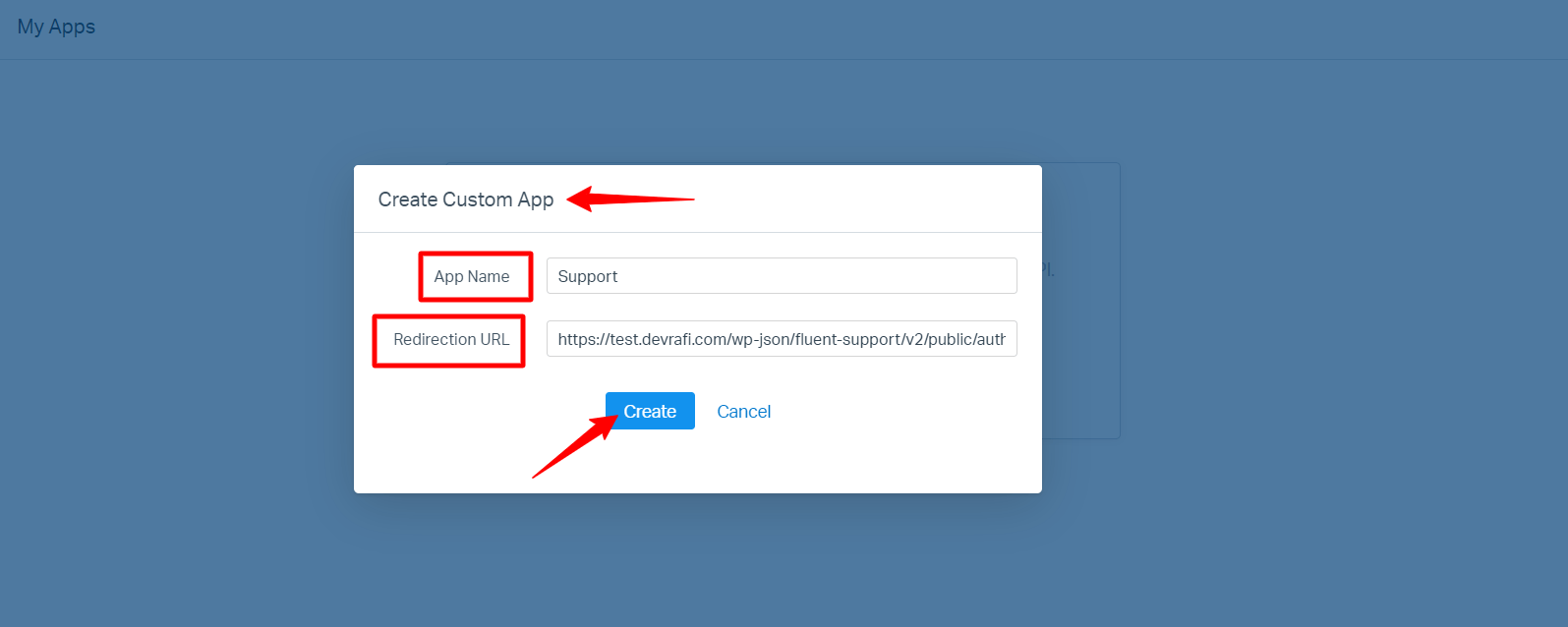 The App ID and App Secret are found here; copy them for further use.

Go back to the Global Settings & paste your App ID & App Secret to the desired field.
To obtain the Authorization Code, click the Get Authorized button now.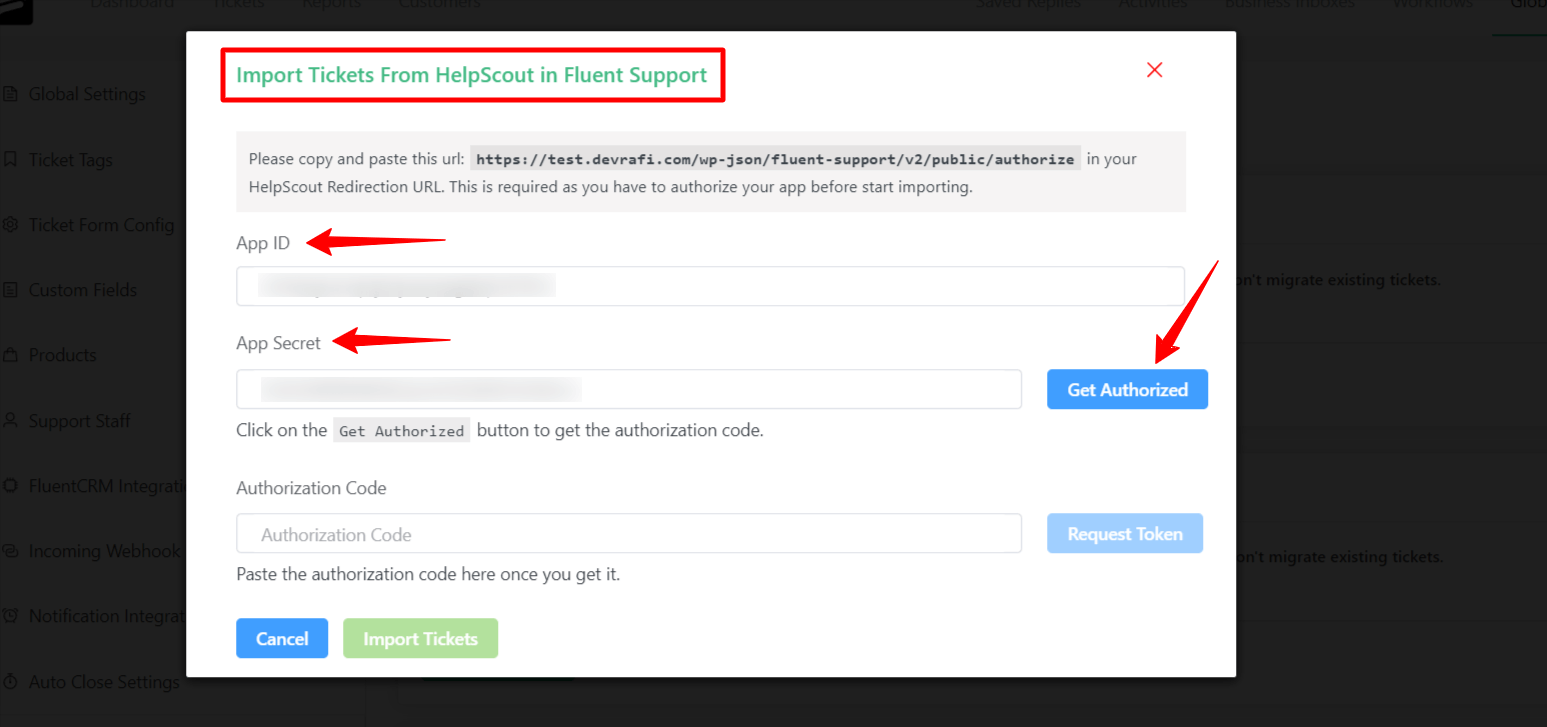 And it will bring you back to the HelpScout page again; click on the Authorize button.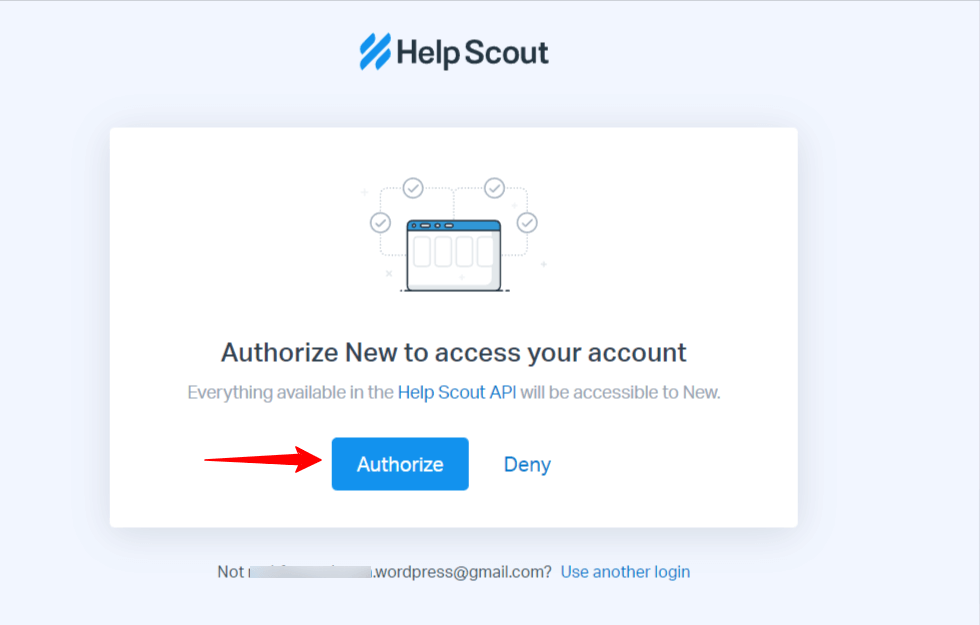 You will get the Authorization code here. Simply copy this!

And paste this in the Authorization Code field.
Click the Request Token button to acquire your token after entering your Authorization Code.
Then, you will find your Access Token from the specific field, as well as your HelpScout Mailbox field, which will be automatically open below, and here you will find all of your list of mailboxes.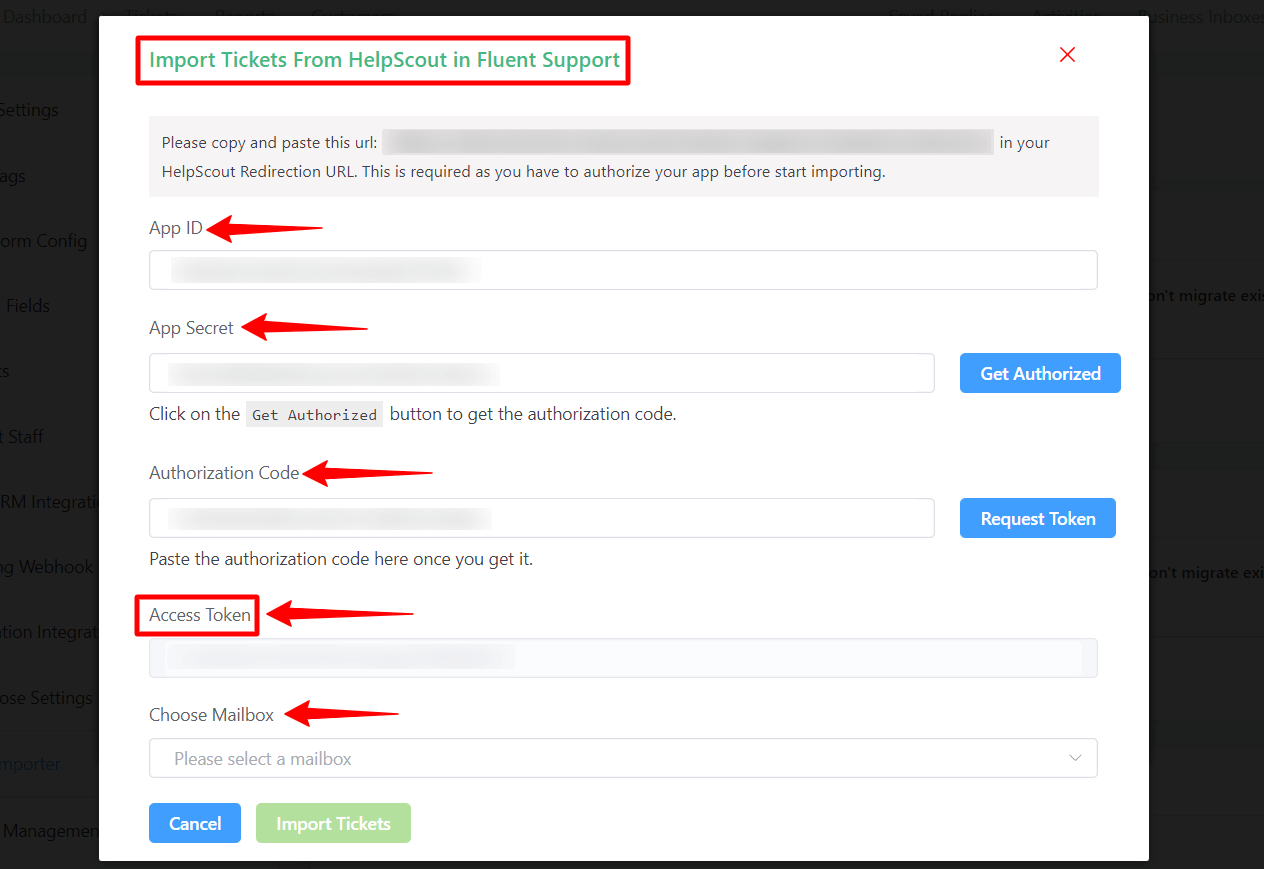 You must choose your mailbox from the dropdown according to your needs; otherwise, you will not be able to import your tickets.
At a time, you can choose only one Mailbox!
When your configuration is done, click on the Import Ticket button.
Now you are ready to go! Your ticket importation will begin at that point, and you'll receive a notification when all of your tickets have been successfully imported!
It is as simple as a slice of Pizza to Import Tickets from the HelpScout!