Fluent Support has a native ticket-closing feature. Whenever users close a ticket, the native features send an email. Although many users use it daily, some users prefer to close customer tickets in silence without sending them an email to let them know.
Now, Fluent Support has brought an option to close tickets without sending email notifications using the new Close Ticket Silently feature.
To do this, go to the Fluent Support Dashboard first, then navigate to the specific ticket you want to close silently, and you will get the Kebab Icon beside the mailbox option.
Click on the Kebab icon on the top right of the users' ticket site. Here, you will get the Close option Ticket Silently and click on this option. Have a look at the screenshot below-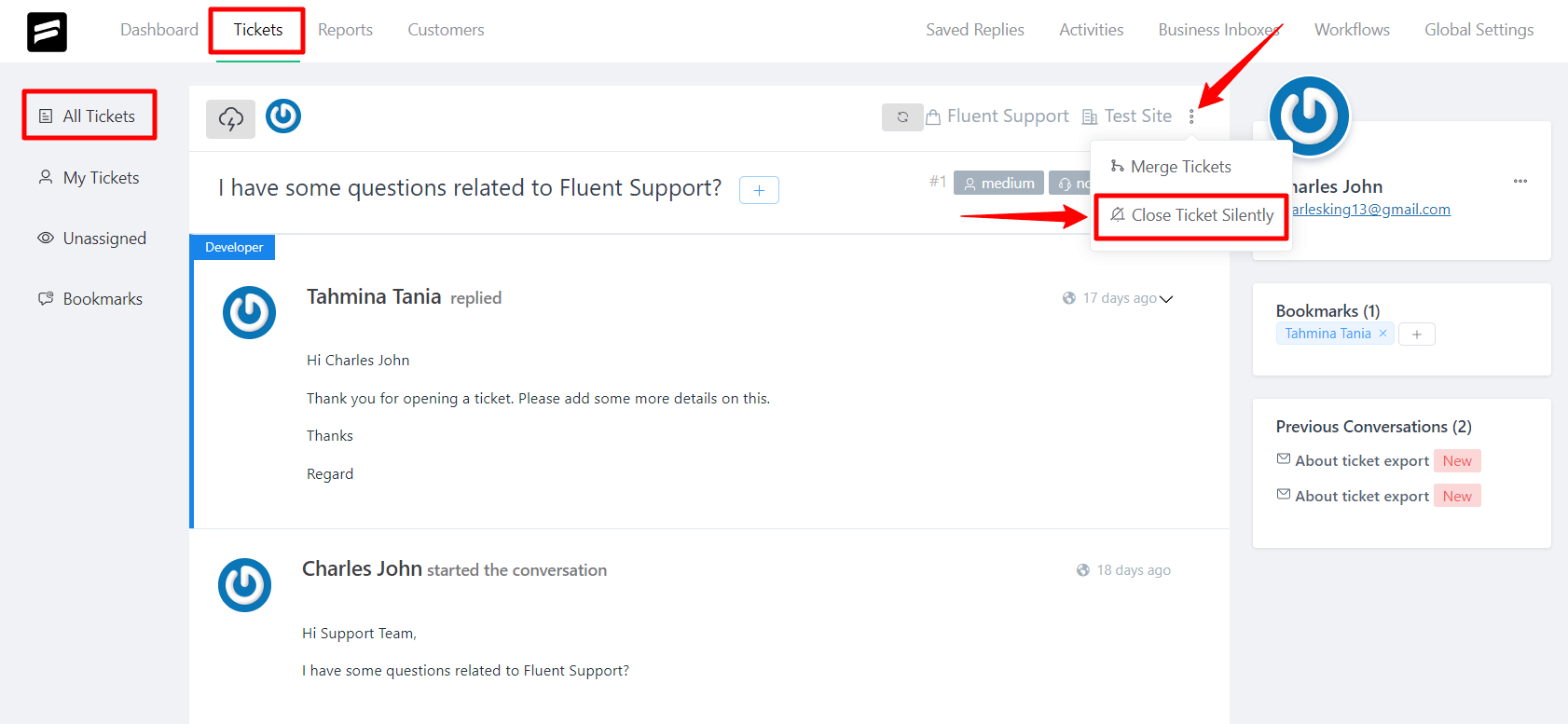 A success message will appear, indicating that the Ticket has been closed and will show only on your end.
Going back to this ticket, you can see that it has shown the Ticket has been closed.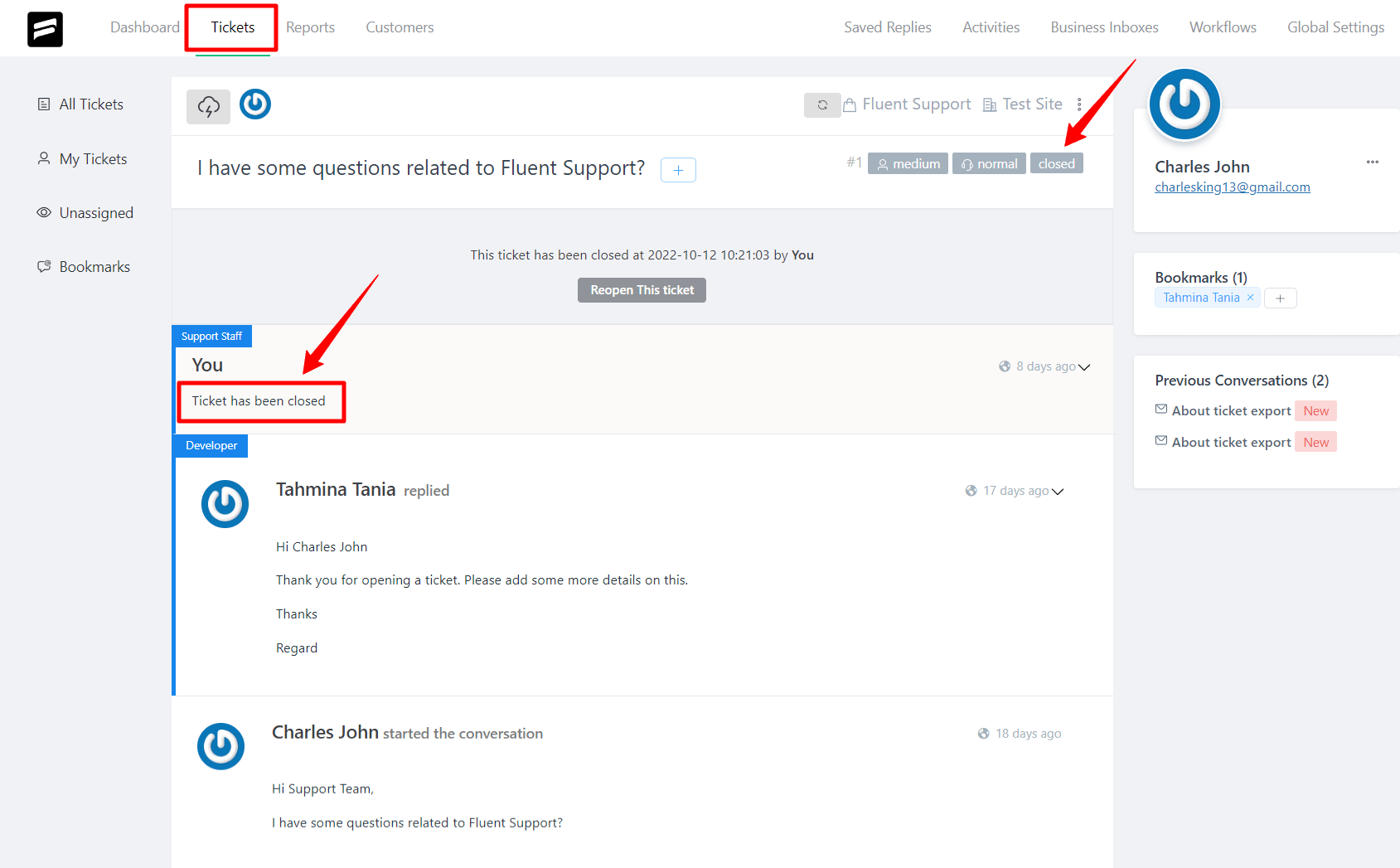 This is as simple as closing customers' tickets silently without notifying them by email!