Fluent Support has introduced a new amazing Dynamic Dashboard for its users' convenience. Customers can easily customize their dashboard and add or remove information using this dynamic feature.
Right now, the Dynamic dashboard has two sections.
These two sections & its category can be draggable according to your requirements.
You will get your Bookmarked tickets & Ticket Statistics categories on the left side of the dashboard.
On the right side of the Dashboard, Suggested Tickets & Tickets by Products category is found.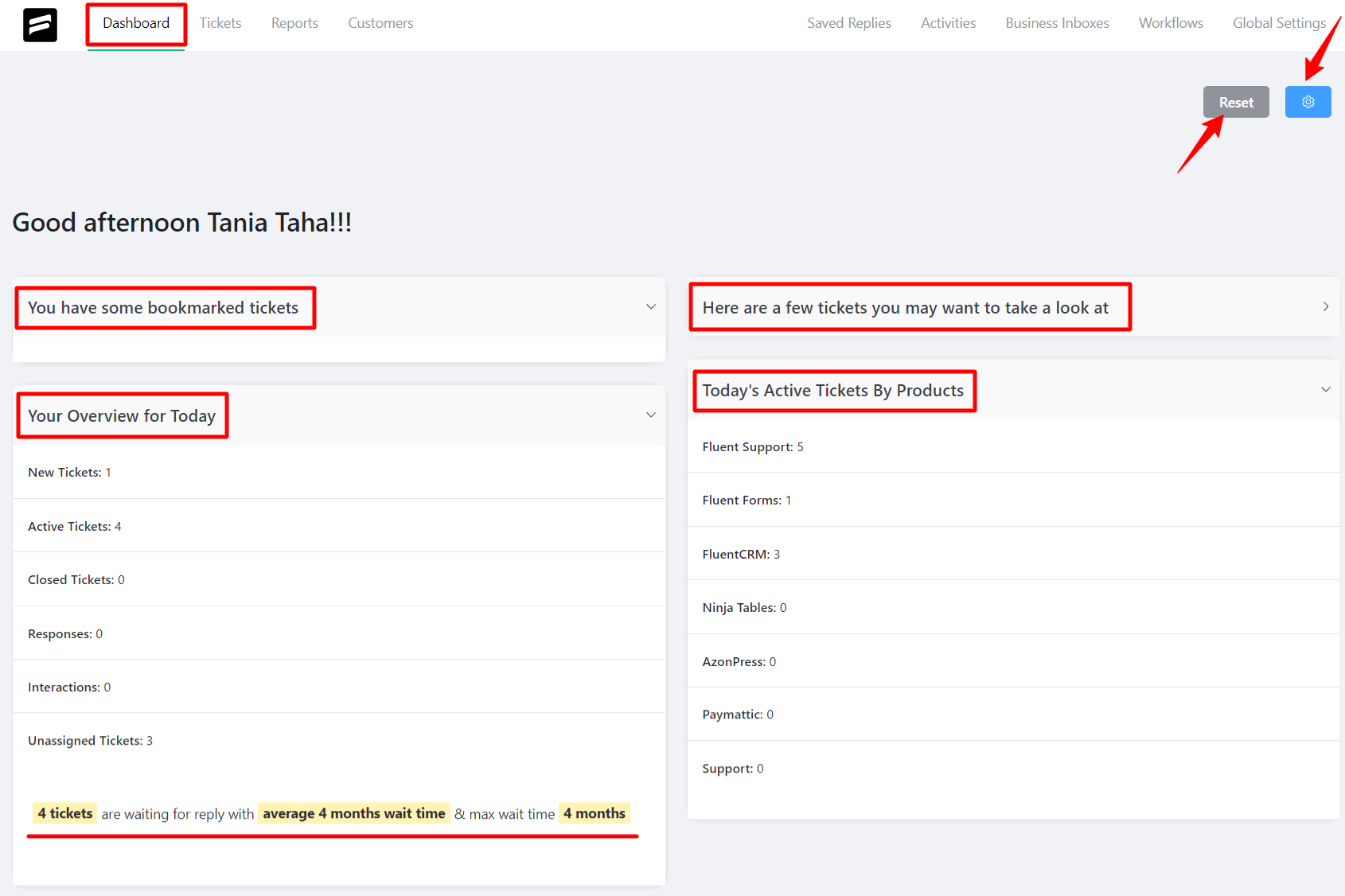 No need to worry if you make a mistake! You can easily restore your activities by clicking on the Reset button at the top of the page.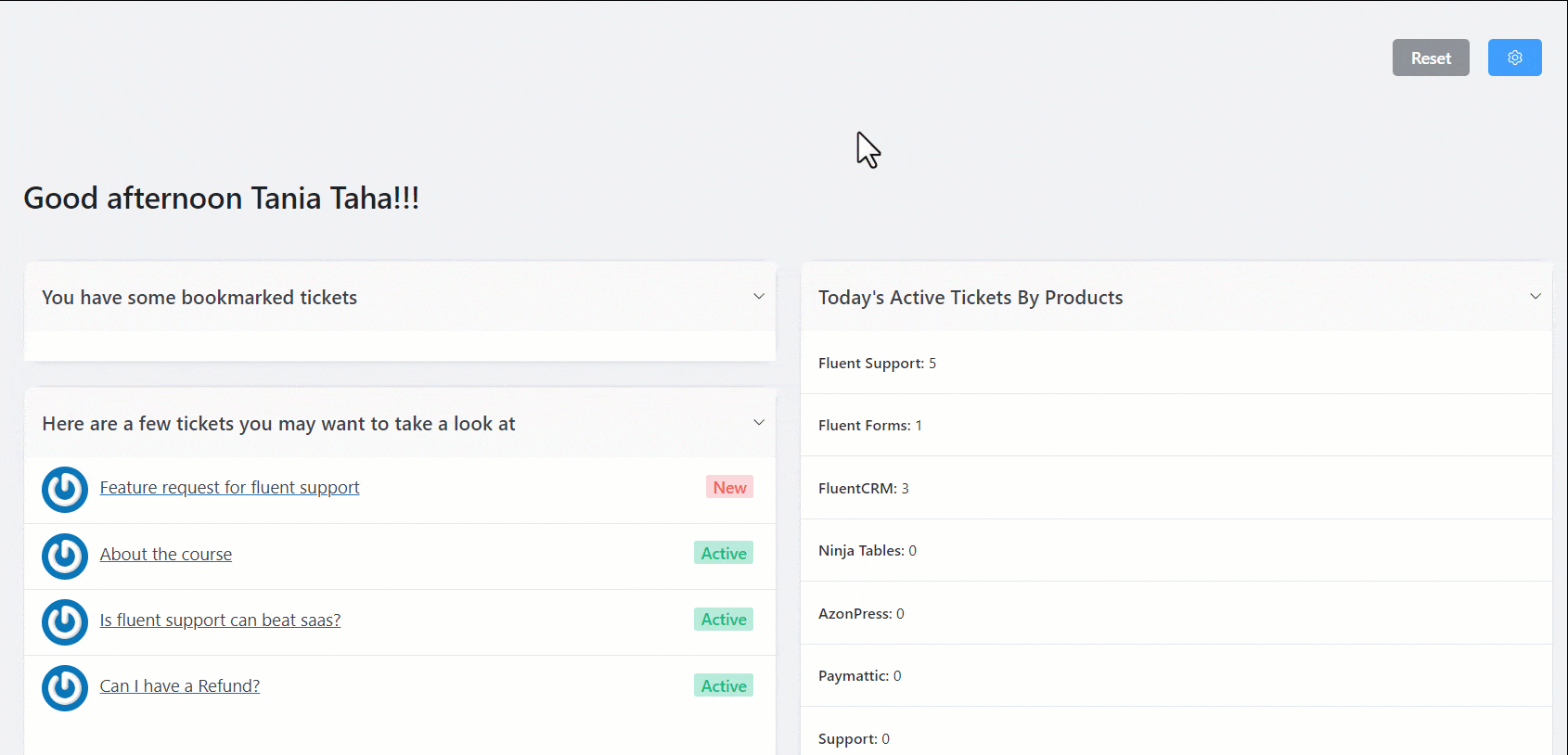 There is also a Settings icon, which will take you to all of the dashboard categories.
If you don't want to show all the categories except one, simply uncheck that specific category & it will be invisible from the dashboard. Let's have a look below for a better understanding –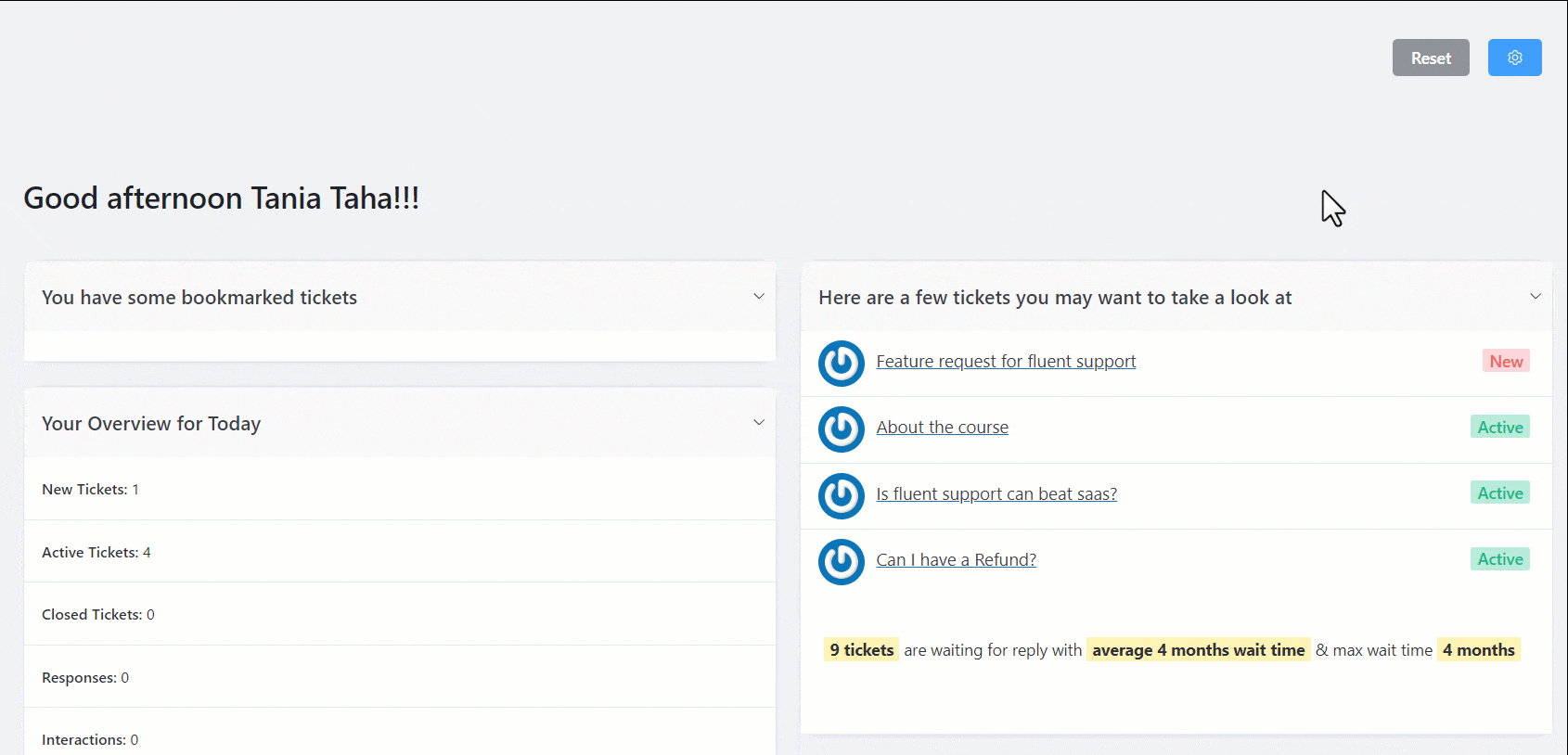 This is how simple it is to customize your dashboard dynamically!
You can also check out, our Dashboard Overview.