Stay notified and respond instantly with Slack
Keep track of tickets inside Slack
Connect your Slack support channel directly to Fluent Support's ticket system for instant notifications and adding responses with Slack's thread reply.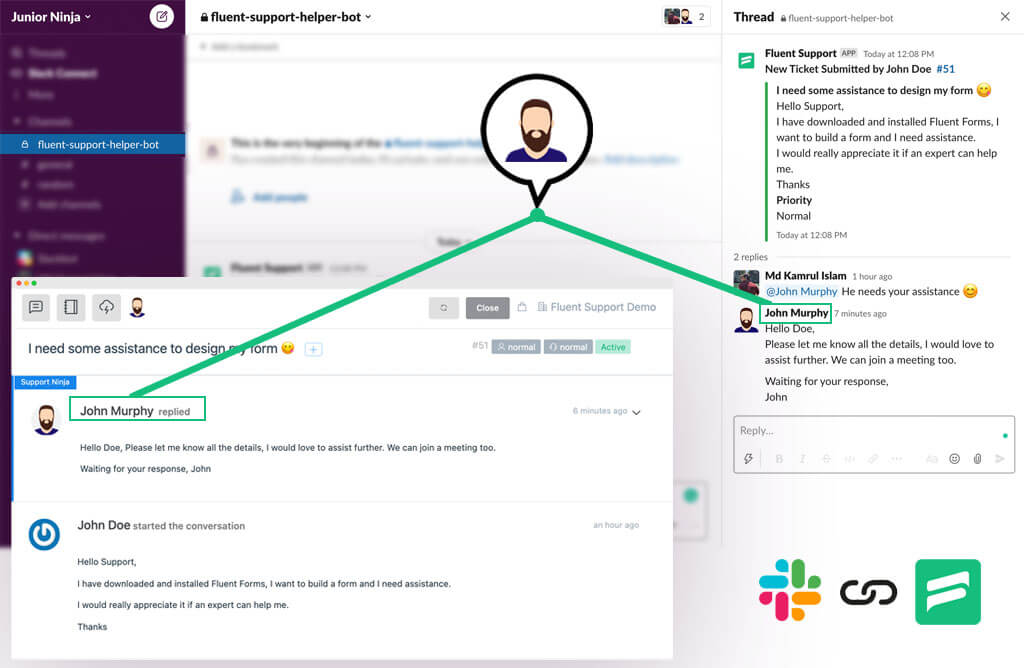 Do more with Slack and Fluent Support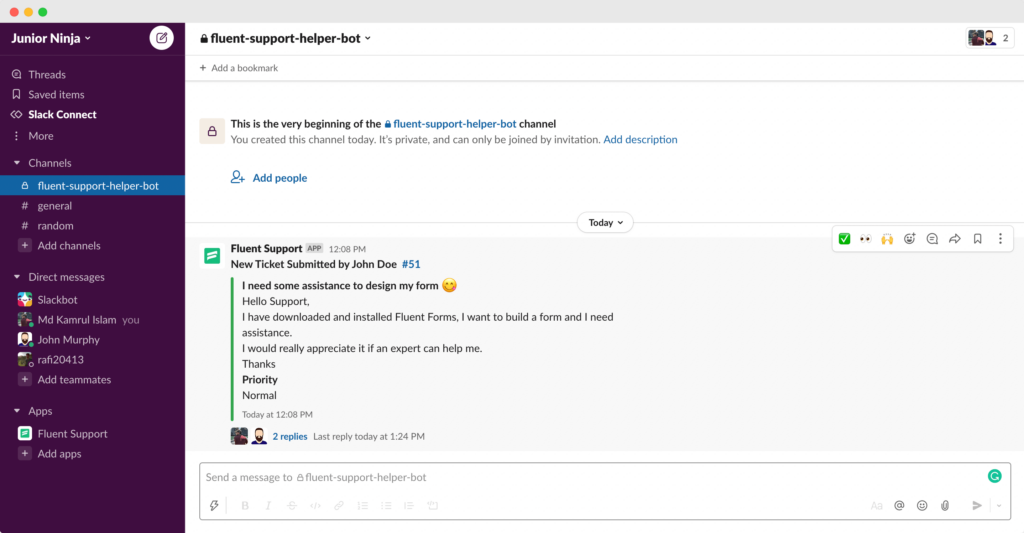 Instant Notifications
Get instant notification messages in your Slack channel as soon as a customer submits a ticket. Letting you stay connected even when you are not logged into your Support Dashboard. You can customize which events will trigger notifications as well from Fluent Supports notifications settings.
Add responses
Not logged in to your support account? No problem. Add responses to tickets by adding replies to the notification thread created in your channel. Don't worry! Your customers are going to receive the responses in their tickets page instantly without having to refresh.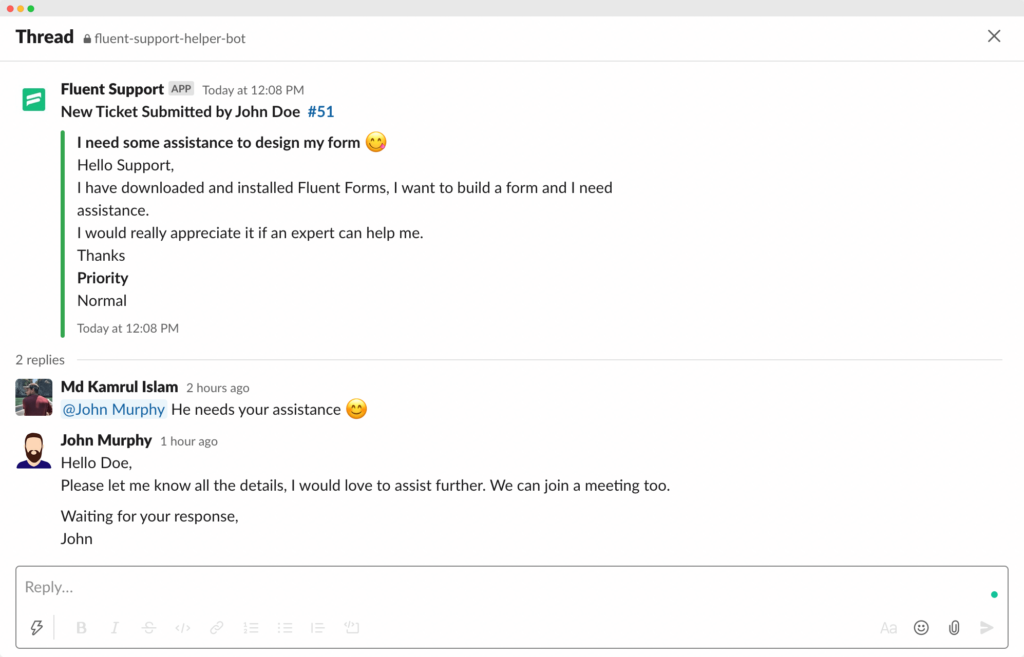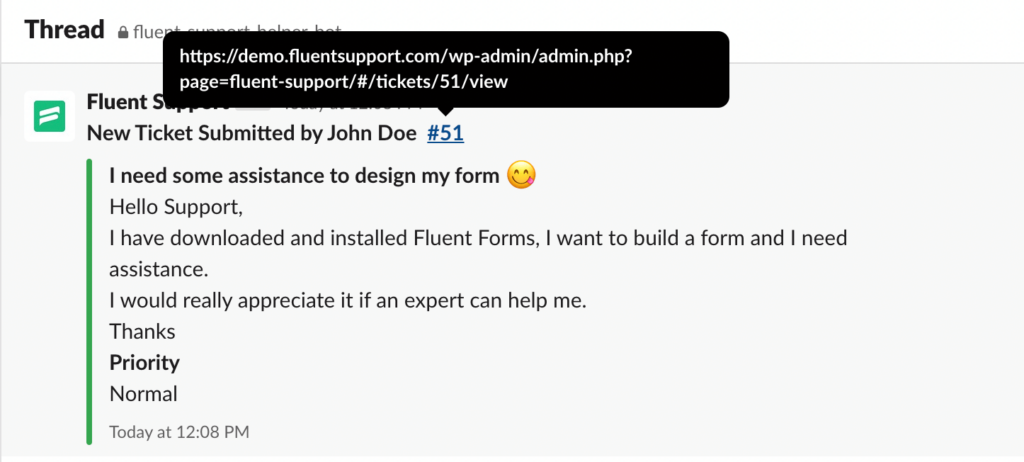 Redirect to Dashboard
Access specific tickets directly from the notifications you receive on Slack. No need to search and find tickets separately in your dashboard. Just click on the link provided in the notification message and it'll take you directly to the particular ticket in Fluent Support.
Customized Events
Customizing when the notifications will be sent is super easy. Choose from a preset list of events to set which events will trigger a Slack notification message. Select wether notification should be sent on ticket close, submission or customer response from Fluent Support notification settings.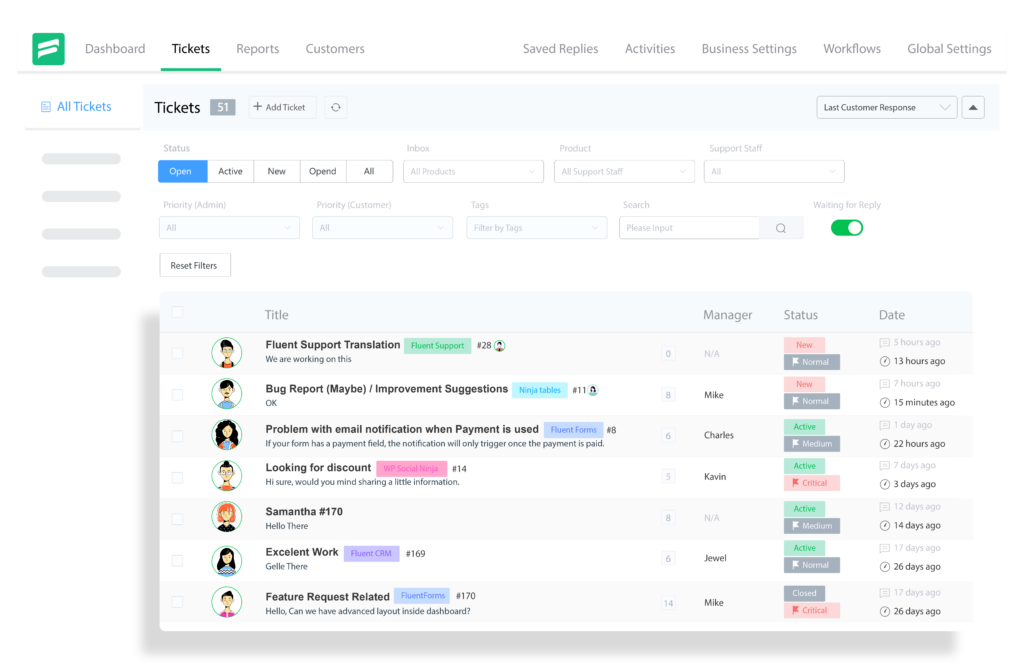 Get started with Fluent Support
Fluent Support is the most affordable WordPress support ticketing system for small businesses. Get started with the plugin now and take your support system to another level.