Google Workspace is a robust and fully featured business email service offered by Google that utilizes the Gmail interface for email. This guide will cover setting up automatic forwarding of all emails from a Google Workspace mailbox or Gmail address to Fluent Support.
Ensure you have followed the first steps in setting up a new Business Inbox in Fluent Support and that your Fluent Support Mailbox Address is ready. 
Now, head over to your Gmail inbox, click on the gear icon in the upper right-hand corner, then click the See all settings option from the drop-down menu.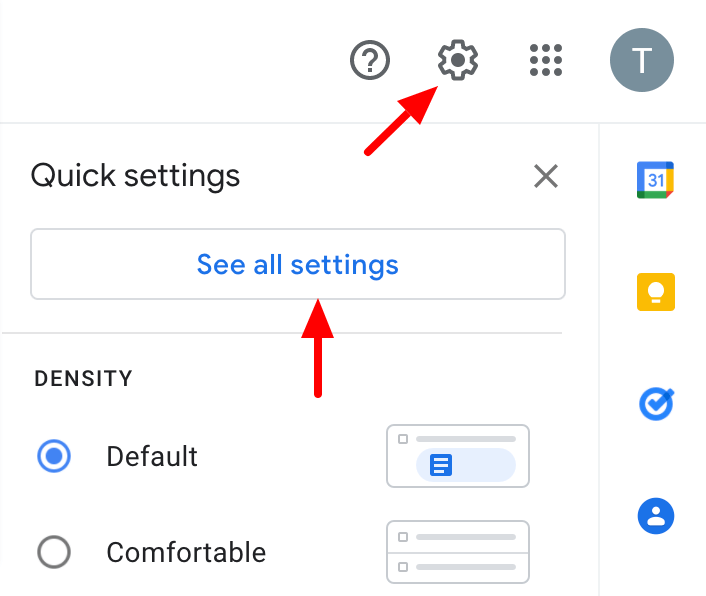 From the settings, click the Forwarding and POP/IMAP tab from the top menu. Then click the Add a forwarding address button.

A pop-up window will show, asking for your forwarding address. Paste your Fluent Support Mailbox Address into the text field, then hit Next.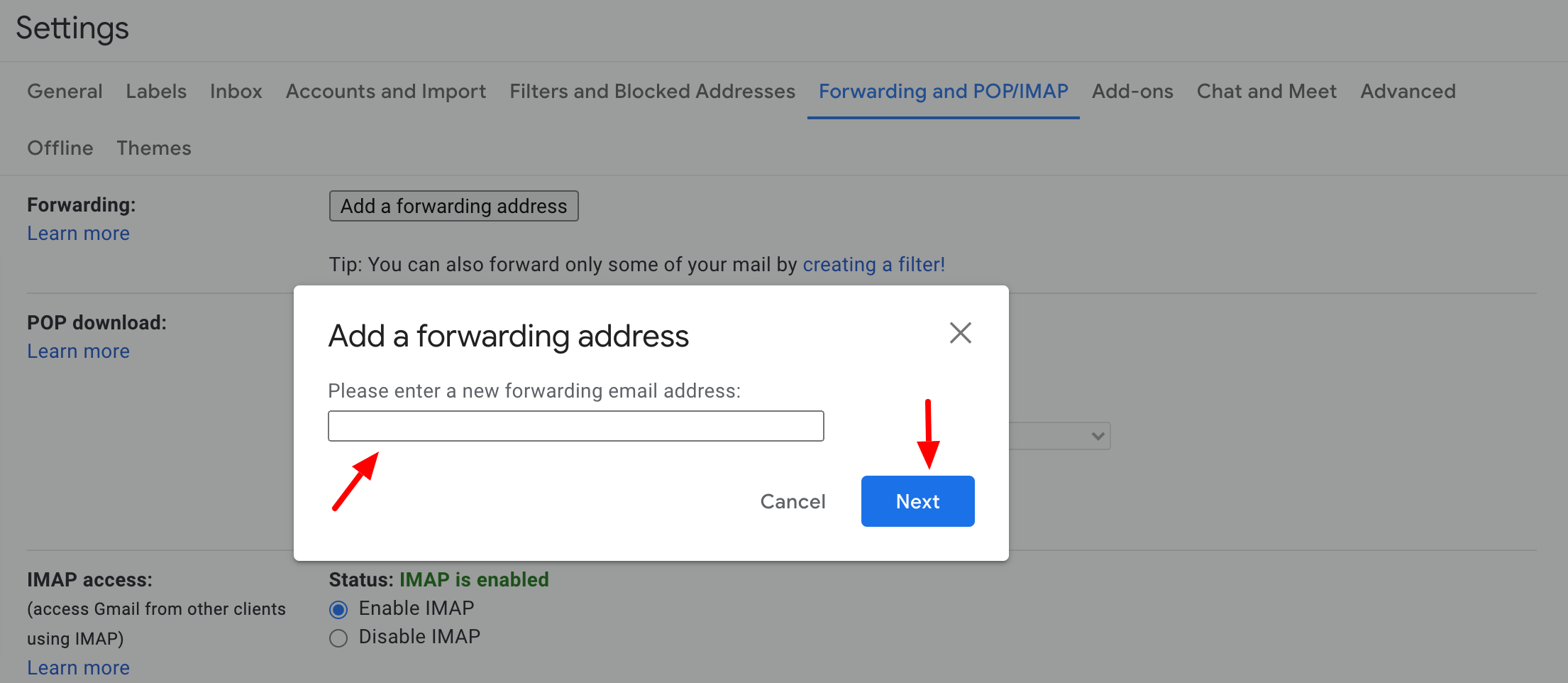 You should see a confirmation email from Google confirming that you want to allow forwarding to your Fluent Support forwarding address. Click the link to confirm. You can also copy the Confirmation code and paste it into the verification box in the email forwarding settings of Gmail and click the verify button.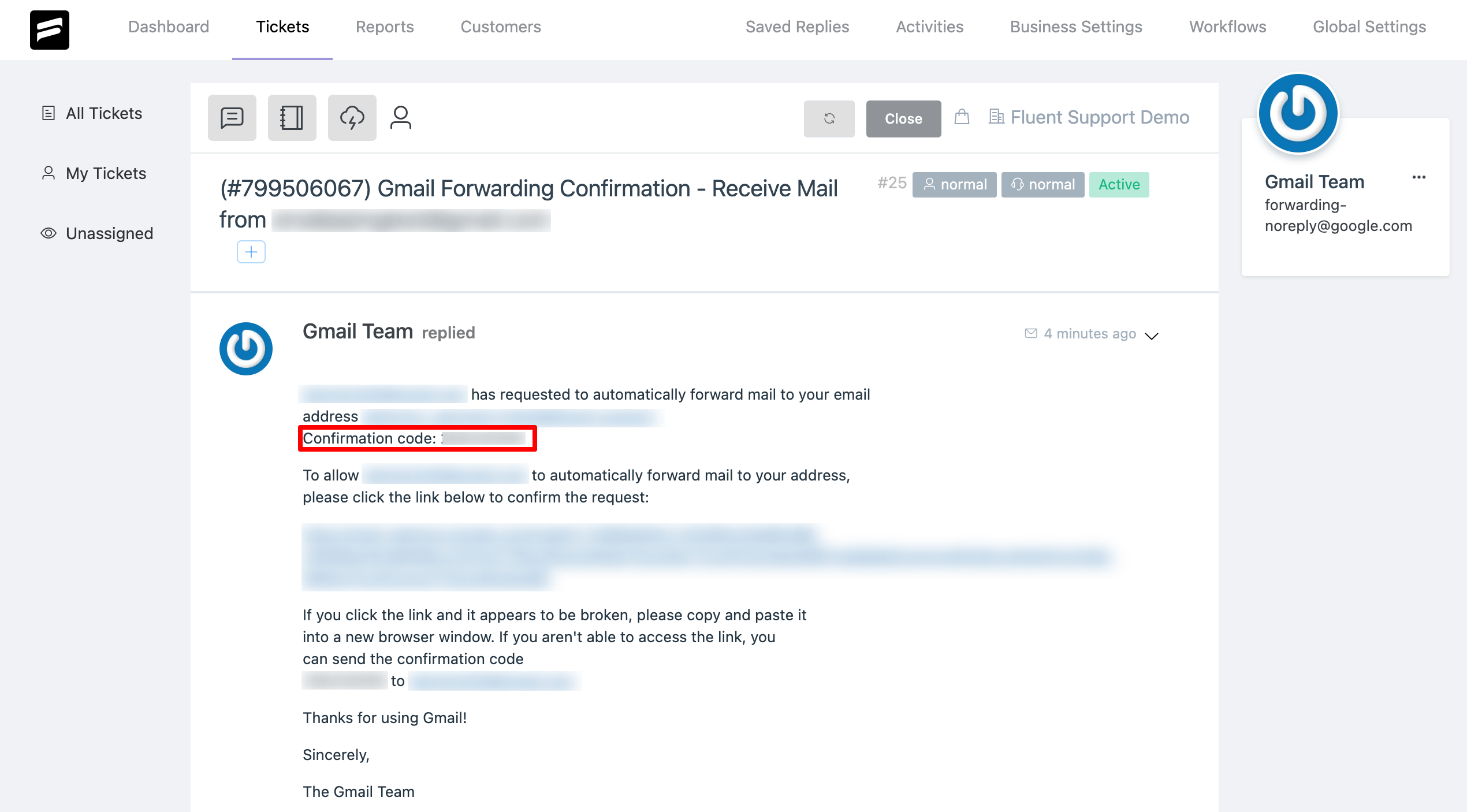 Head back into Gmail settings in the Forwarding and POP/IMAP tab again. Enabling the email forwarding by selecting the option Forward a copy of incoming mail to and make sure the forwarding address in the dropdown is your Fluent Support Mailbox address.
You can also choose what to do with the messages in your Gmail inbox as well. We recommend keeping a copy in the inbox, but it's totally up to you. There's a Save Changes button at the bottom of the page; don't forget to save when you're done editing your forwarding rule.

That's it! Your Email forwarding is set, and now when anyone sends an email to your email address, a new ticket will be created in Fluent Support.