It feels like just yesterday we embarked on this journey to revolutionize customer support within the WordPress community. As Fluent Support celebrates its second anniversary, we're more than happy to reflect on the milestones, challenges, and triumphs that shaped this incredible year. 
Gaining Momentum: 6000 Active Installs and Beyond
From the moment Fluent Support (the first workings that would become Fluent Support to be precise) was first installed on WPManageNinja, we knew this could be a game-changer. The response from the beta testers was nothing short of phenomenal.
Now, with over 6000 active installs, we're the fastest-growing support desk on WordPress. This accomplishment is a testament to the warmth and enthusiasm our users, especially those utilizing FluentCRM and Fluent Forms have shown for our product.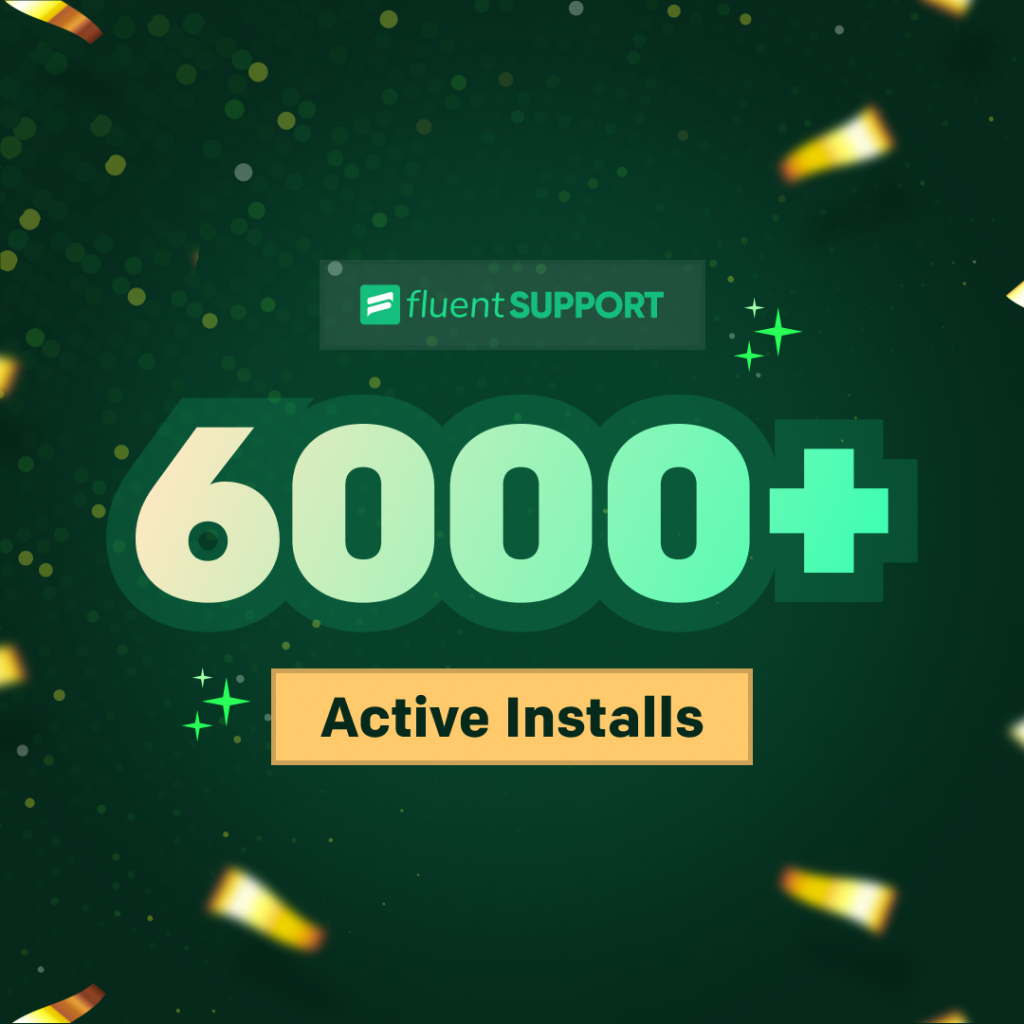 The Gutenberg Block Editor
Understanding the dynamic nature of customer support, we introduced the Gutenberg block editor for the customer portal. This addition allows support teams to create, manage, and customize content effortlessly, providing a dynamic and customized support experience for users.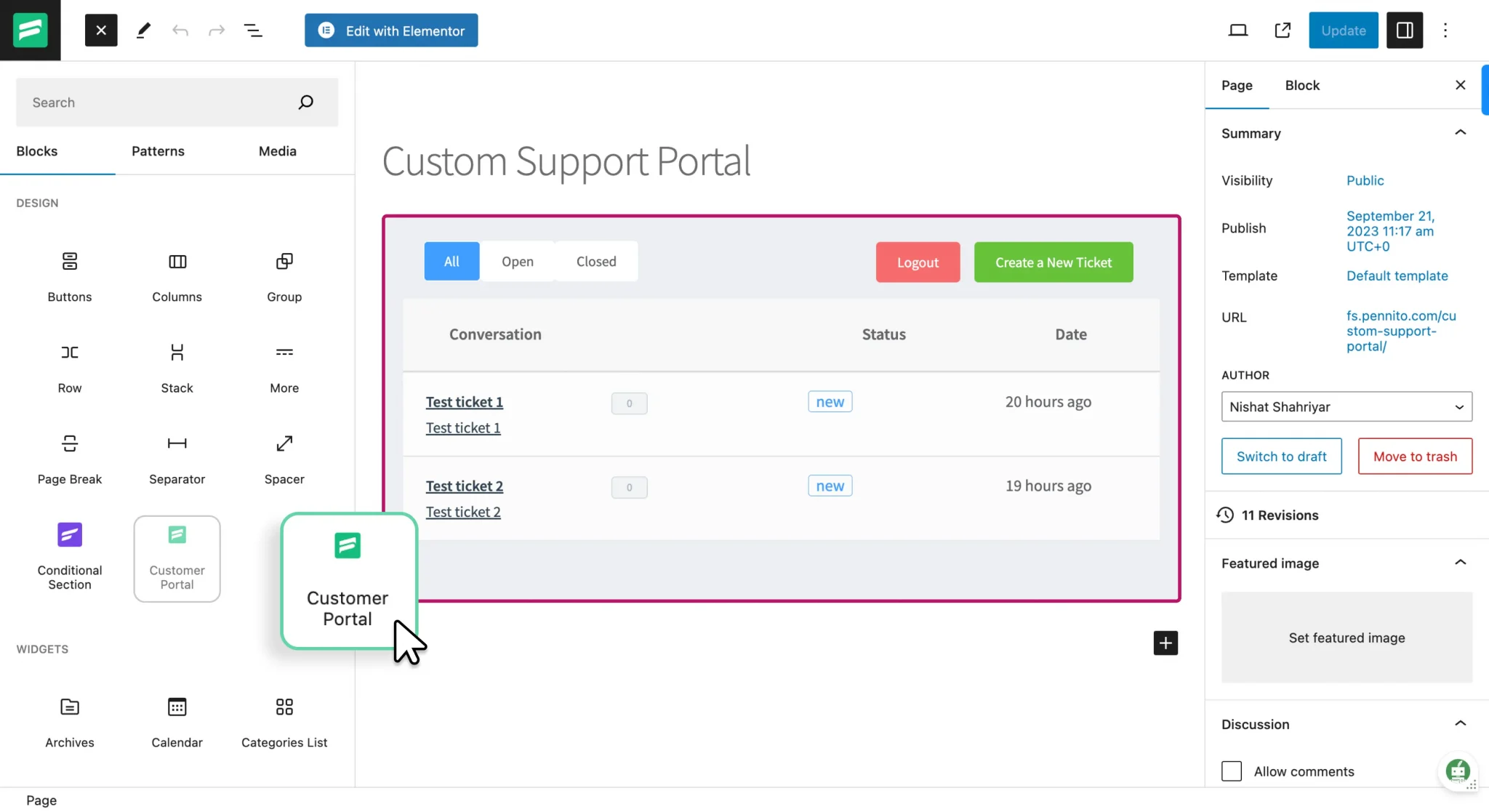 Integrations and Migration
One of our key goals for the second year was to broaden Fluent Support's reach and compatibility. We achieved this by adding more migrators to SaaS help desks, facilitating smooth transitions for users switching from other systems.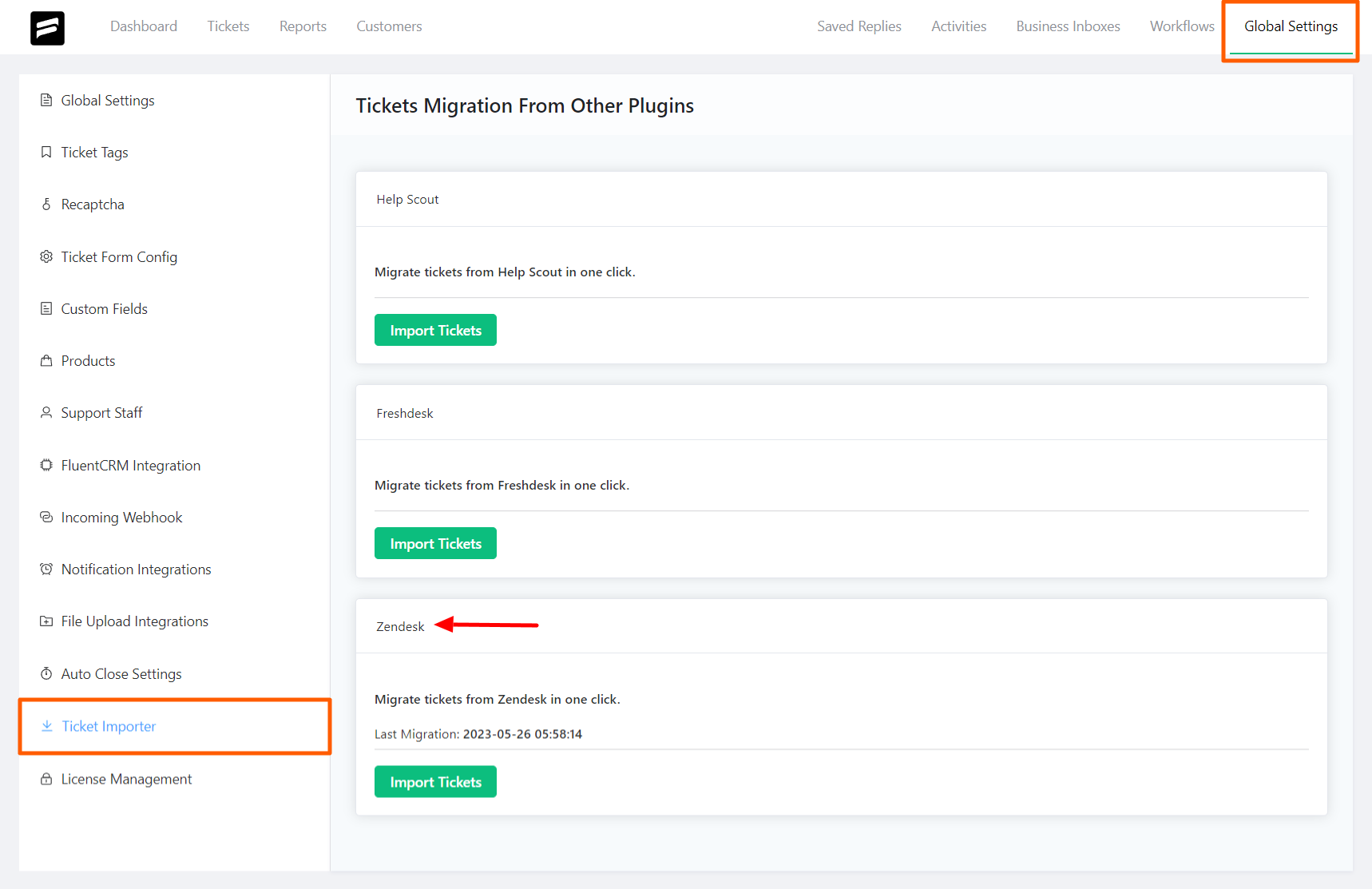 Additionally, we embraced collaboration with popular file-sharing platforms, introducing seamless integration with Google Drive and Dropbox for efficient file sharing within the support ecosystem.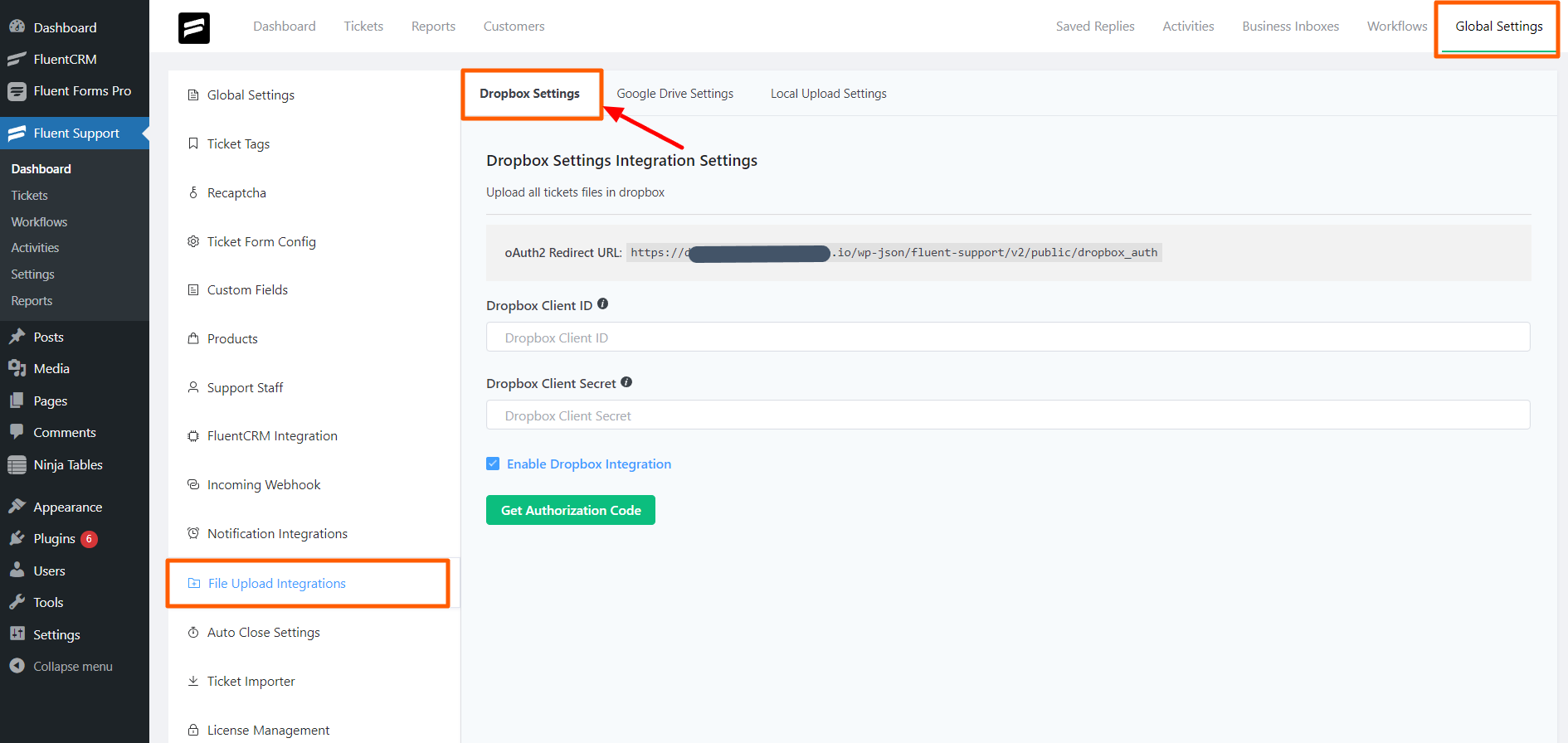 A New Look for a New Era
In our pursuit of excellence, we didn't just stop at functionality—we revamped the entire site design. A sleek and intuitive interface now complements the powerful features Fluent Support offers, creating a seamless experience for users, support agents and of course our beloved readers.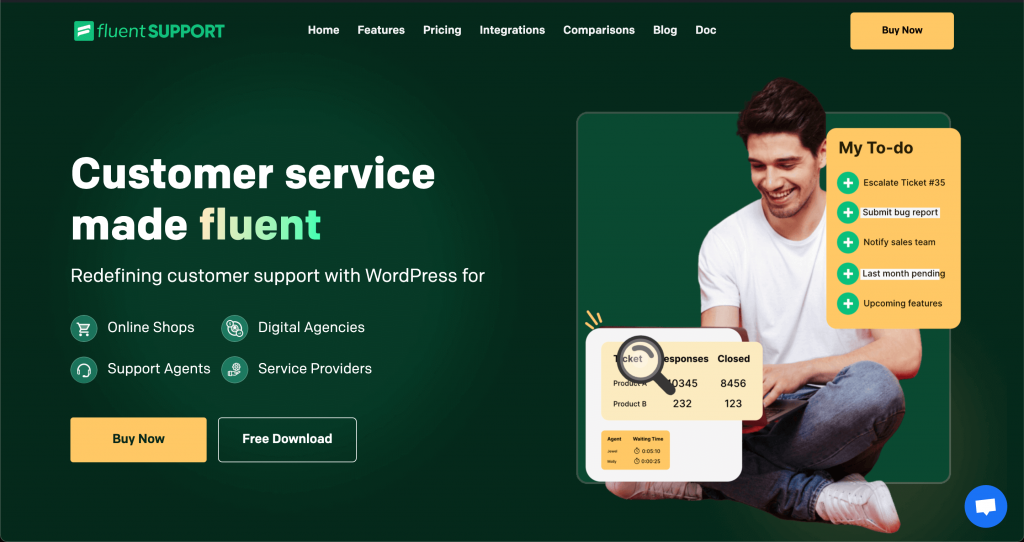 A Year of Innovation: File Sharing, Reports and Migrators
Fluent Support's second year wasn't just about numbers; it was a year of innovation, introducing features that redefine the standards of customer support on WordPress.
Auto Closing Module
Listening to user requests, Fluent Support introduced an auto-closing module for ticket management. This module, while challenging to implement as an integrated feature, preserves the original framework while providing users with the functionality they requested.
Ticket Migrator
Recognizing that a ticketing system is more than just a means of managing customer complaints, Fluent Support unveiled a brand-new ticket migration feature. Users can now seamlessly migrate from systems like FreshDesk, Help Scout, and ZenDesk, along with popular WordPress support desks.
Additional Reports
To make the reports even more effective we added a couple of additional reports. Reports by Products and Business Inboxes are crucial for getting the required granularity for your support stats. Select specific products to explore product-centric insights, and business boxes to uncover specific trends in your business inbox. For businesses with multiple MVPs and agencies handling client inboxes this feature will prove revolutionary.
File Sharing
Say goodbye to file storage limitations with our new file attachment in third-party feature! Experience a new level of file management with Fluent Support's File Upload Integrations. This innovation introduces three sub-menus—Dropbox Settings, Google Drive Settings, and Local Upload Settings—providing you with unparalleled flexibility.
By default, files are uploaded to the local environment, ensuring convenience and accessibility. However, the true power lies in the ability to seamlessly integrate with popular cloud storage solutions.
New Workflow Triggers and Actions
Automation is the heartbeat of Fluent Support, and in its second year, the platform introduced two new triggers for increased automation capabilities. Unique conditions for FluentCRM and inbox checking were added, along with a new action for triggering outgoing webhooks.
Acknowledging Challenges: Fixes and User Requests
In the pursuit of excellence with Fluent Support, we didn't rest on our laurels. Throughout the year, the development team worked tirelessly to enhance existing features, ensuring users get the maximum benefits from the platform.
Every journey has its challenges, and Fluent Support's second year was no exception. Yet, we thoroughly believe challenges are opportunities for growth, and we faced them head-on.
In our commitment to delivering a seamless experience, we addressed 40 minor bugs and 3 major issues over the course of the year. Track these with our changelog.
Every fix aimed to ensure that Fluent Support works flawlessly for all users, demonstrating our unwavering dedication to customer satisfaction.
The heartbeat of Fluent Support lies in user feedback. As we celebrated onboarding new users, we also embraced the tradition of listening to our community. Feature suggestions and requests poured in our community, and while we implemented many, some had to be deferred to future updates.
To our users, your suggestions matter, and we appreciate your understanding as we work to bring more value in the upcoming year.
Wrapping Up
In wrapping up this eventful year, the emotions and excitement are truly inexplicable. However, our guiding motto remains clear—
"Selling products is important. But efficient after-sales is more important"
As we move forward, let's continue this journey together, creating a support ecosystem that not only meets but exceeds expectations.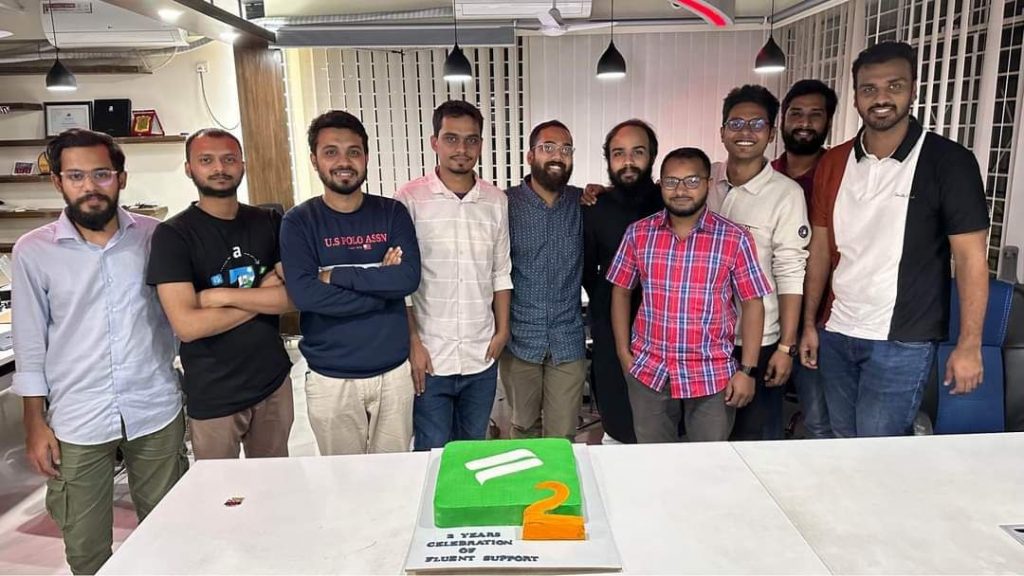 Thank you for being part of Fluent Support's incredible second year. Here's to another year of innovation, collaboration, and unparalleled support for the WordPress community!