Are you looking for ways to improve your non-profit's performance in the digital world?
Other than blogging and email marketing there are a lot more ways to increase your virtual presence. These strategies are often under-utilized by non-profit organizations.
Effective data management is essential for developing affirmative fundraising and engagement strategies. A great tool for understanding your non-profit performance is Google Analytics. Today in this blog we will cover 6 ways to use data analytics for non-profits with Google Analytics.
Google Analytics – at a glance
Google Analytics is a website traffic analytics tool provided by Google for free. Anyone can access Google Analytics if they own a website and a Google account.
Google Analytics can track your website data and user insights. You can also explore users' behavior and their pattern of usage on your website. Along with the demographic data of the users, you can discover user engagement trends through Google Analytics.
Google Analytics collects user data via page tags. Each page has a JavaScript page tag inserted into its code. This tag runs in the visitor's web browser and sends data to the Google server. Google Analytics can then generate reports to track and visualize data such as the number of users, average session duration, page views, bounce rates, goal completions, sessions by channel, and more.
The page tag collects visitor information by functioning as a web bug or web beacon. However, if any user disables cookies for their browser it can not collect user data.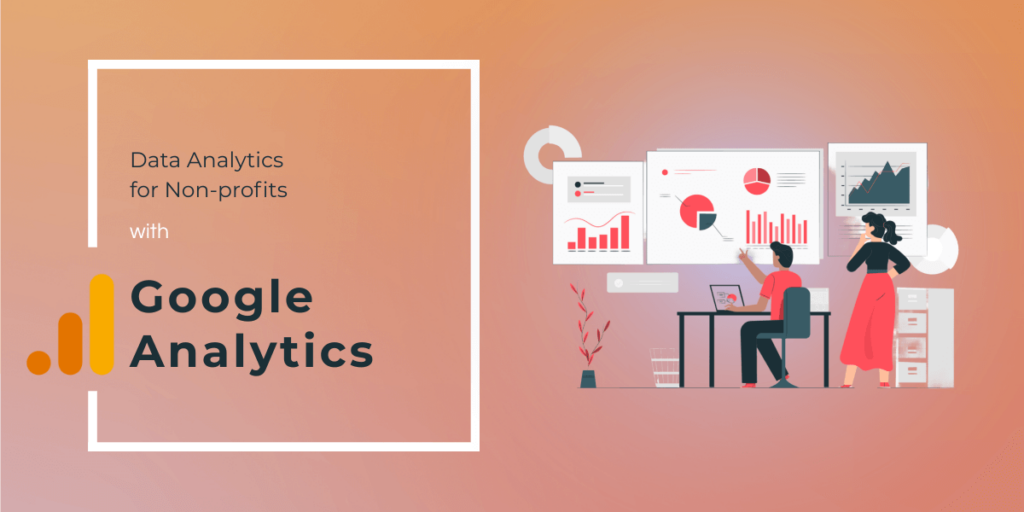 6 ways to use data analytics for non-profits
When you translate your data well you know where to focus on. Before you start formulating strategies you should know the most effective ways to use data for non-profits. Below we talked about 6 key points on how to use your website data with Google Analytics.
Set goal and KPI
Know your traffic source
Know the search keywords
Understand visitors' preference
Learn user demographics
Track online donations
Set goal and KPI
Set actionable goals and KPIs before starting your Google Analytics journey. While Google Analytics provides you with numerous data, the data are meaningless without a proper goal and key performance indicators. Turn your data into actionable insights by setting goals and KPIs for your non-profit.
Think about why you built your website? What actions do you want your users to take after visiting your website? How do you measure your KPIs – subscription, donations, or registration?
Then, try to figure out whether the website metrics such as traffic, page views, and form submissions are enough to fulfill your non-profit KPIs.
Know your traffic source
You should know where your website visitors are coming from. It helps you identify the source of your website traffic. You can understand which platform has the most potential to get maximum traffic.
Google Analytics can track visitors after they click on a certain link to land on your website. For example – it can tell you how much traffic you have got from Google search or Facebook platform.
To get your traffic source data, log in to your Google Analytics dashboard.
Go to the Reports tab.
Then go to Acquisition > All Traffic > Channels.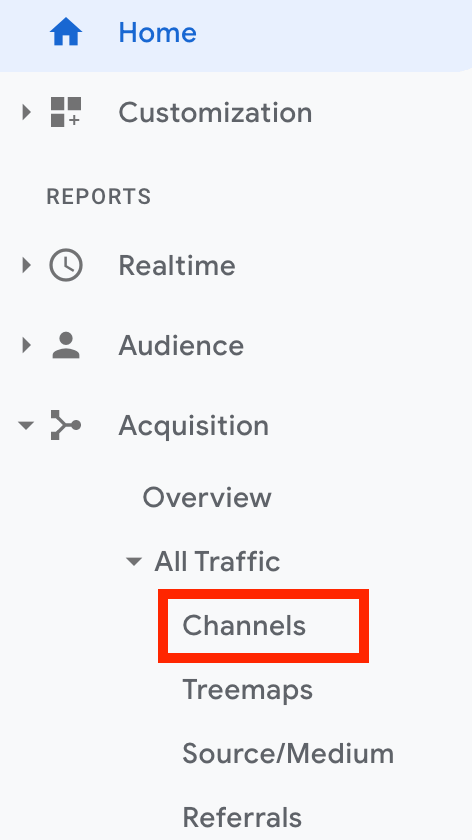 Here you can view a data table of the various traffic channels with multiple metrics. Use these traffic data in data analytics for non-profits.
Know the search keywords
You can see what keywords your visitors searched to find you in search engines. Note those keywords and improve your SEO tailored with those keywords.
Create content focusing on the keywords and improve your search engine ranking with the help of Google Analytics.
You can also figure out the bounce rate for specific keywords. Bounce rate means the number of users who leave your website without interacting on any page. Avoid the keywords that have a high bounce rate. A keyword with a high bounce rate implies that your visitors are not finding exactly what they are looking for.
To get your search keywords, log in to your Google Analytics dashboard.
Then go to Acquisition > Search Console > Queries under the Reports section.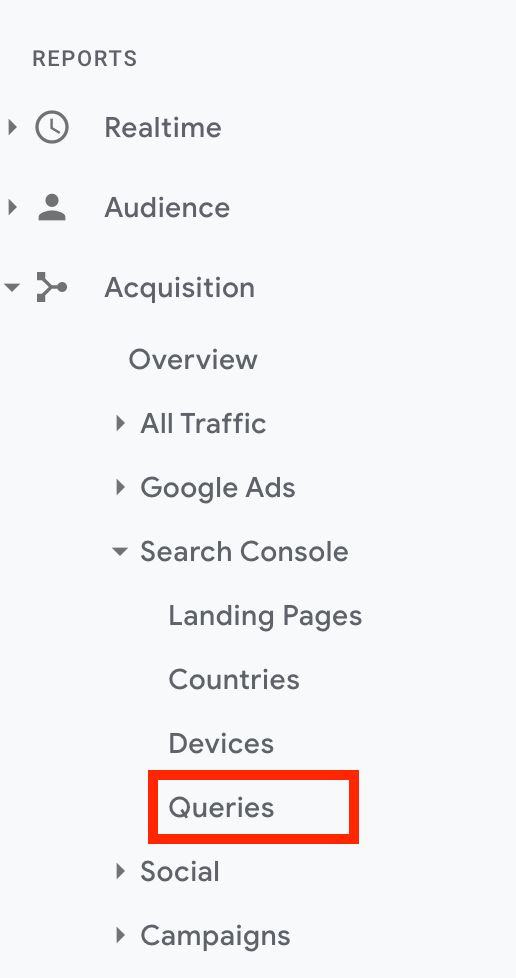 Here you will find a list of all keywords that your visitors searched to land on your website.
Understand visitor's preference
You can explore your visitors' engagement history in Google Analytics. For instance, you can find out what pages they have visited most and what pages made them bounce from your site.
This type of engagement data helps you understand your users' behavior. Craft your non-profit marketing strategy based on user behavior to drive more donations. For example, you can learn what type of pages motivate your visitors to make donations. What type of information do your visitors want to know?
To get your user behavior report-
Login to your Google Analytics dashboard.
Go to Behavior > Site Content > All Pages from the left-side navigation bar.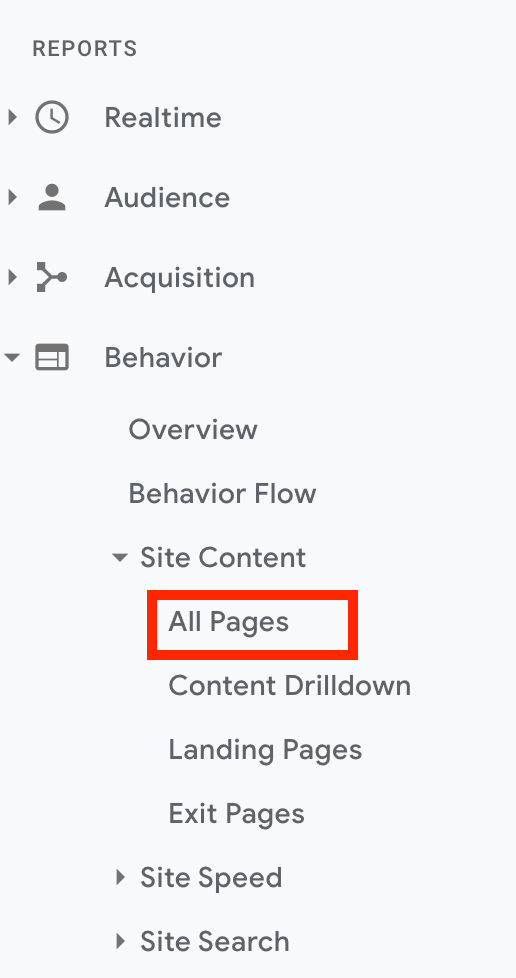 Here you can view the list of pages with various metrics such as page views, bounce rate, exit rate, etc.
Learn user demographics
Google Analytics provides you with visitors' demographic data such as age, gender, location, etc. Such donor demographics can reveal information about your donors and how they prefer to interact with your organization.
You can use this information to determine the best ways to attract particular donors and which opportunities they might be interested in. You can also analyze demographic patterns in your user's data and modify your strategies accordingly.
To access the demographic data of your users-
Login to your Google Analytics dashboard.
Then, go to Audience > Demographic from the left-side navigation bar.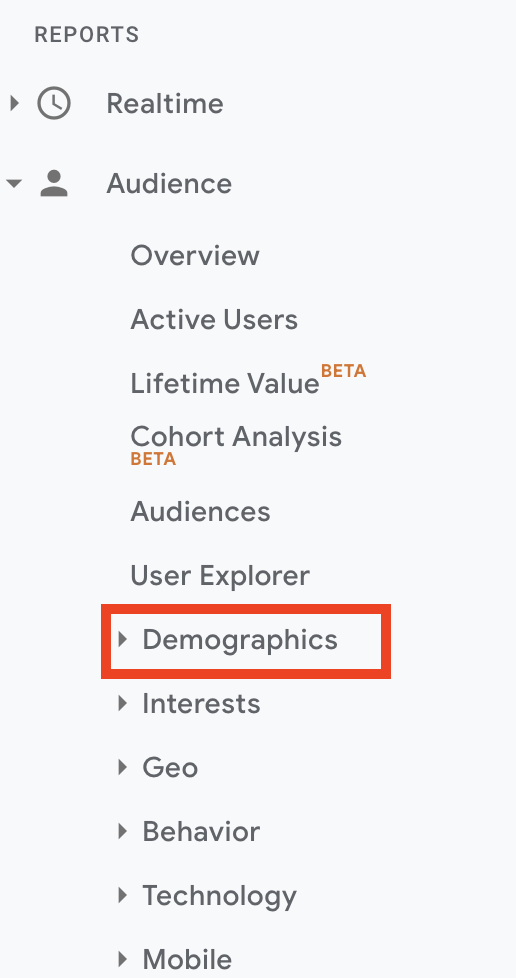 Here, you can find all the demographic data of your website visitors.
Track online donations
Your organization should track the number of donations received online versus those received through other offline channels. This allows you to invest only in the online fundraising tools that are best suited to your organization's strategy, maximizing your investment and securing the most funds.
To track donations, set up an eCommerce conversion feature in your Google Analytics dashboard. You'll gain access to highly valuable data about donations.
This feature also allows you to track major donors and determine where they are most likely to come from.
To check your donation revenue-
Login to your Google Analytics dashboard.
Go to Conversions > Ecommerce from the left-side navigation bar.
Now click on the Sales Performance report to track your donation revenue.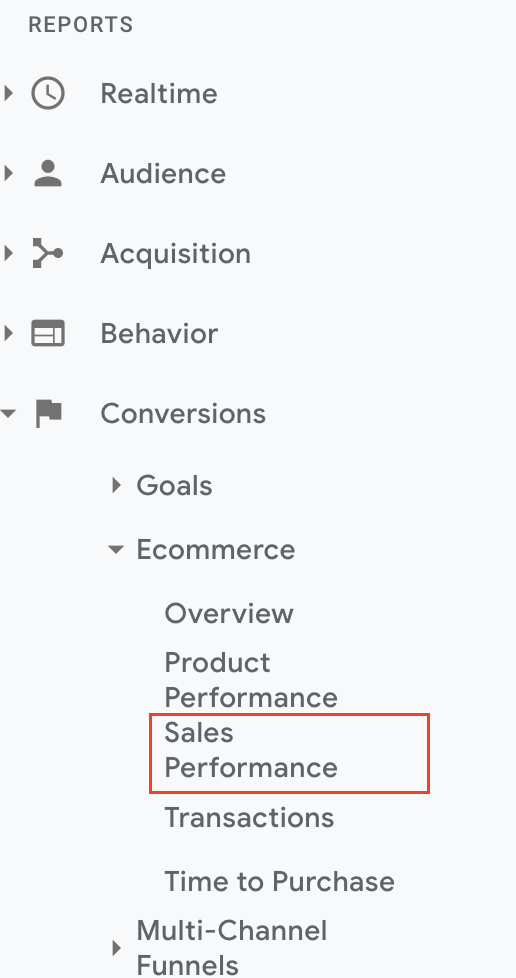 Here you will get a detailed report on all of your donation revenue data.
Check out How to Add Donation Forms in WordPress Site | 5 Easy Steps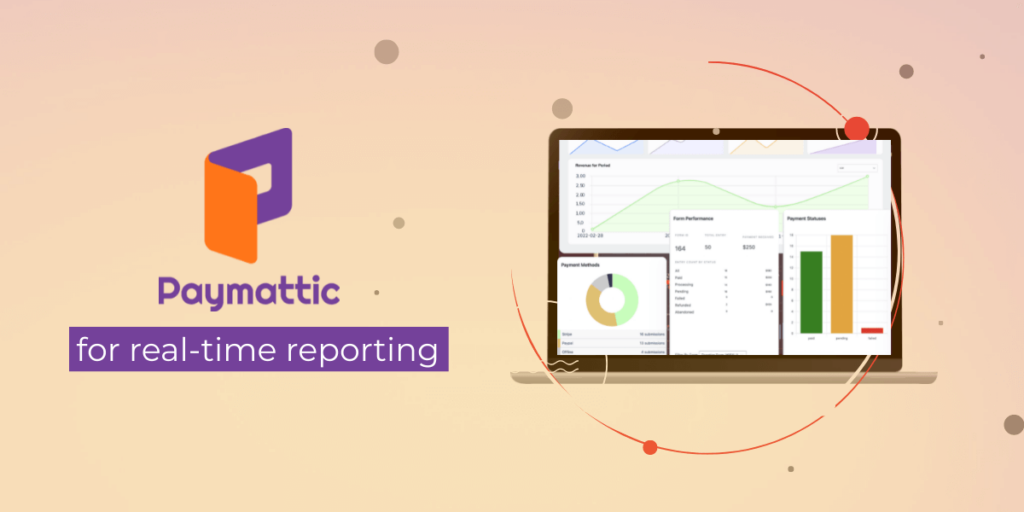 Let us introduce you today to a cool WordPress plugin for donation websites. Paymattic WordPress plugin lets you collect donations in multiple payment gateways.
You can access all of your donation data in the WordPress dashboard including form entries, payment information, revenue by period, total customers, new customers, top customers, etc.
Using Paymattic WordPress fundraising plugin you can avoid the hassle of looking for donation-related data in Google Analytics. Another plus point of this plugin is you can export your raw form submission data in JSON, CSV, ODS, and Excel format so that you can analyze them as you wish.
There's more! The Paymattic donation plugin visualizes the numbers in graph and chart format. So that, you can figure out meaningful information for data analytics for non-profits. The real-time reporting feature lets you have a pivotal view of your non-profit performance.
Donation reports have never been simpler
Track all your transactions in real-time with in-depth reports
To conclude
Authentic and accurate data can trigger success for any non-profit. Using the robust feature of Paymattic fundraising plugin you are going to be a pro in data analytics for non-profits. Start finding the performance gap today and unveil new opportunities for your non-profit.
Try Paymattic today and let us know your experience in the comment section. Also, subscribe to Paymattic for fresh updates on non-profit website tips and tricks.