Customer experience is everything about every interaction a customer has with your business. Be it B2C or B2B, customer experience matters equally. But before comparing them, you have to consider the fact that there are more B2B companies than B2C companies. So when talking about customer experience, it's better to cover B2B because the philosophy works well in both cases.
In this article, we're going to look at 7 companies that won at customer experience, and it made all the difference.
What is B2B customer experience?
B2B customer experience is a broad strategy that focuses on creating a personalized, omnichannel experience for clients. The goal is to build lasting relationships while providing convenient digital solutions so businesses can thrive and maximize their output.
B2B customer service experience examples

ISS is a Dutch company that began with very humble beginnings in 1901. Since then, they've grown to become the biggest facilities management provider in the world. Big as in IBM big.
While they started out with security services, their offerings have diversified since. In their efforts to improve customer experience, they're now leveraging digital technologies and AI.
The most recent innovation they came up with is adding sensors to clients' buildings to monitor better and proactively maintain the facilities.
This improved not only their own efficiency but also added to the experience of their customers. Making them a top contender for the best customer experience in the B2B world.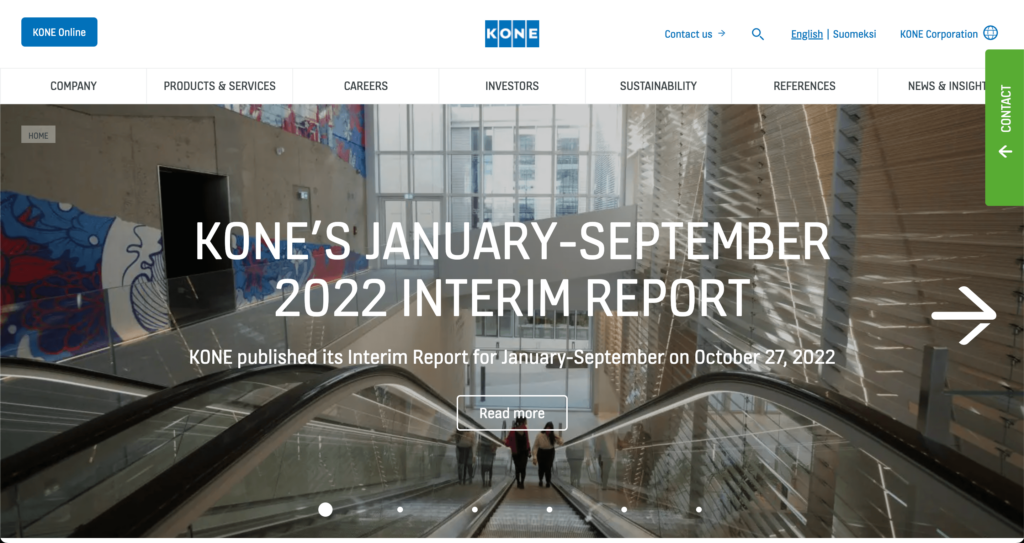 Kone is an elevator company that provides services to large corporations and housing projects. Similar to ISS, they wanted to improve their maintenance efficiency. The solution they came up with is to use AI to monitor elevators in real time so maintenance can be carried out proactively.
But they took it a step further by allowing the elevators to communicate with each other. This added a new novelty to elevators that people never thought they'd get. But it certainly added to the end-user experience too.
We know this because now they have a website where you can select your favorite elevator and see what goes on in the head of an elevator (if you were already curious about elevators, that is!).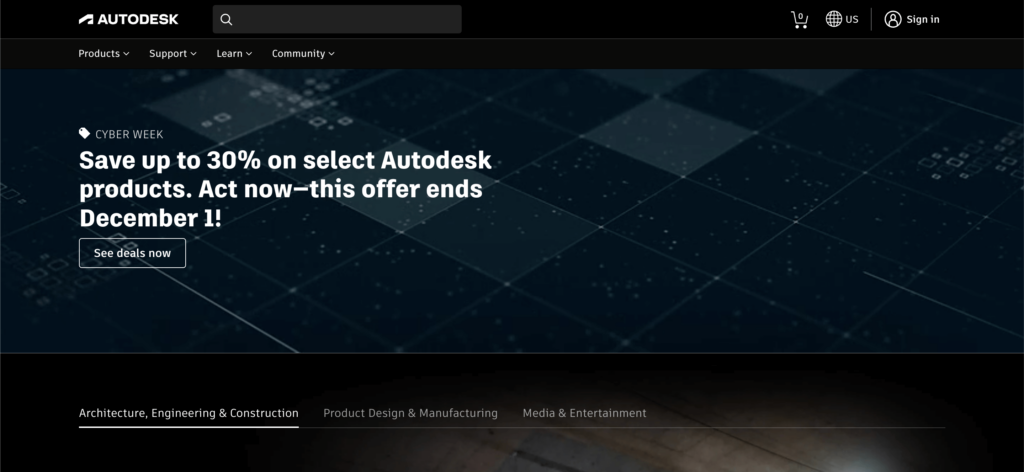 Autodesk is the apex of construction software. Literally, 90% of buildings are built based on designs made on Autodesk. Having a 95% market share and being the go-to solution seems impressive until you run out of room to grow. That's exactly what was happening to Autodesk.
Autodesk set out to solve this by creating a new division called Risk and Determinism.
This department was tasked to find crazy customers who could point the company in a fresh direction. James Cameron (yes, the famous director) collaborated with them for his film Avatar so he could Autodesk for his CGI.
Customer Experience made simple
Your customers will love you, and so will your agents!
Since Avatar's Academy win, every film that got the best special effects used the same software Autodesk developed for James Cameron.
Talk about elevating the customer experience so much that a whole new customer base springs into existence.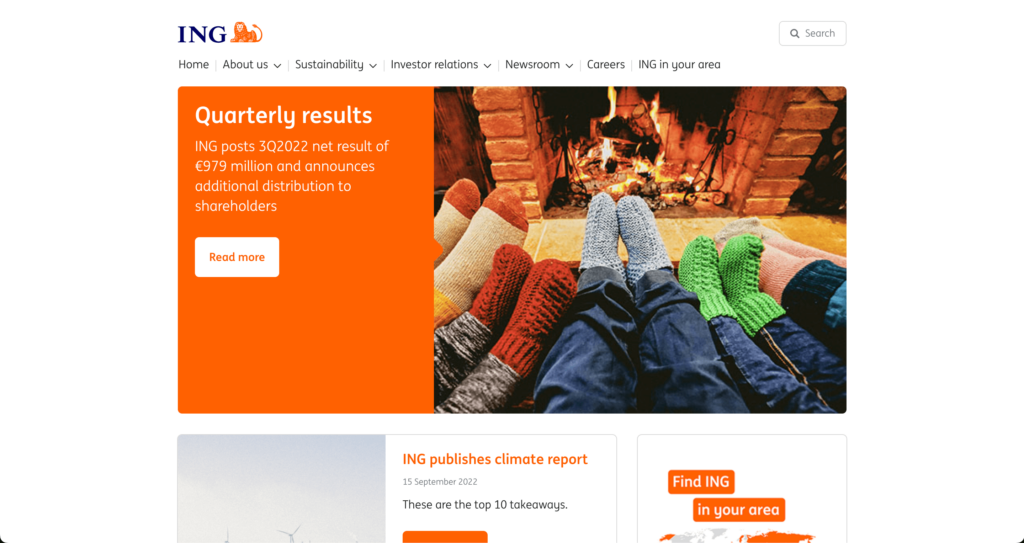 ING is a bank based in the Netherlands. Being a bank, they work on both B2C and B2B models. But B2B customers weren't prioritized as much as individual customers.
So to set things straight, they started overhauling their website to cater to B2B clients. This is one of the biggest website overhauls you'll ever hear of. They condensed and simplified their web content turning thousands of pages into less than a few hundred.
They added a bunch of new features exclusively for B2B customers too, and it worked.
Putting together the website overhaul and added features, their growth rate went up by 24% in less than a year. All because they invested in customer experience for their largest customer base.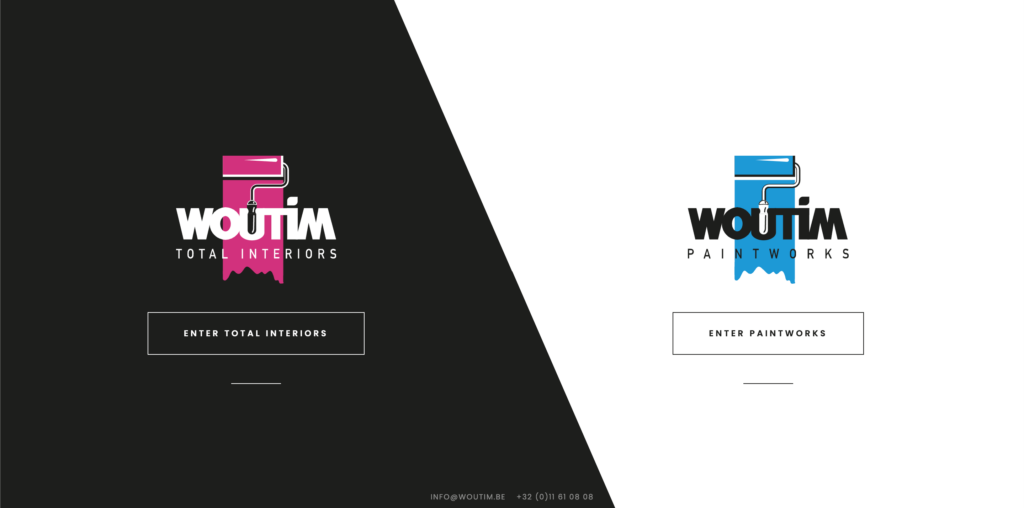 Woutim is an interior decoration company that used to do paint jobs for high-end real-estates and offices. They expanded into interior decoration later with a remarkable story behind it.
It all started with a client bidding meeting for Center Parcs, a holiday home rental service. While bidding for their usual painting contract, execs at Woutim realized Centerparcs not only needed paint jobs but complete renovation for their holiday homes.
Overhearing the conversation, the Woutim team stepped in and said, "Let us do all of it, not just the paint".
The resort management, amazed by the proposition, actually agreed. Years later, they are still contracting Woutim for their renovation while Woutim has expanded its business to full interior decor.
The power of providing valuable experience for the customer paid off more than anyone expected.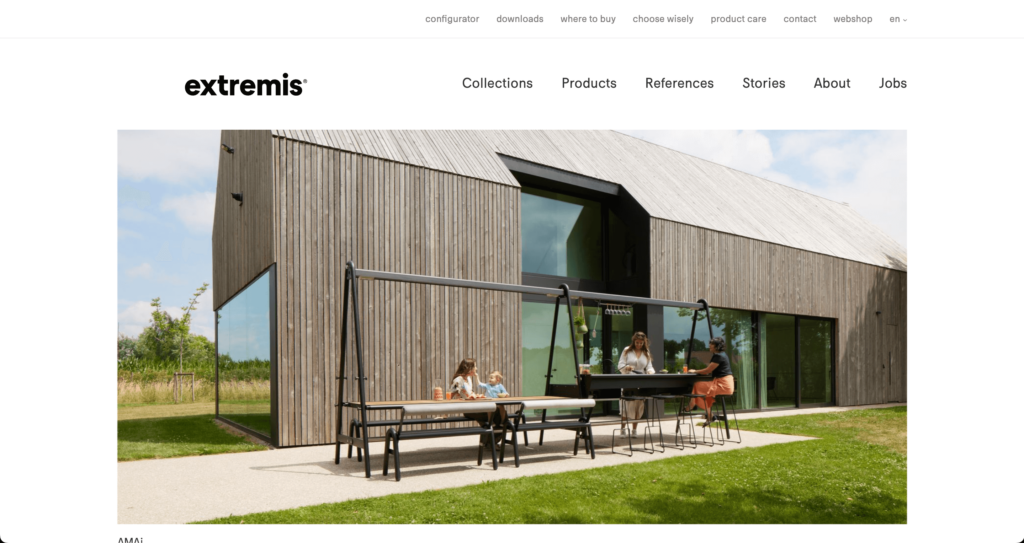 Extremis is a Belgian furniture manufacturer with clients in the FAANG brotherhood. They make futuristic furniture for Google and Apples' campuses. However, even though their business is directed to the big players in the room, their website is anything but.
They designed their website to engage the end-user. It doesn't try to impose sales decisions on the managers and execs (who will probably make the purchasing decision). Instead, they try to "WOW!" the end user with their offerings.
Their motto behind all of this is the managers don't use our products like the employees that sit on them during the busiest time of their day. Their website tries to expand on that angle and provides an experience for the end-user, even if they aren't the ones buying from them.
Wrapping Up
Customer experience is the new defining factor in a competitive business. As the minimum demands become more and more elaborate, it's the best defining factor a company can have to distinguish itself from its competitors.
These companies are leading the way in customer experience by expanding their offerings and efforts to satisfy larger and more diverse clients without necessarily changing their core products.
Their innovative strategies truly make them champions of customer experience.
Your own Support Portal in 5 minutes!
Start off with a powerful ticketing system and level up your B2C customer service experience!