An 11-year-old boy's experience with LEGO customer service changed the company's brand perception. It's not only brought in more customers but also justified their lead position in the market. Here, we will discuss a few more interesting customer service case studies.
One good service can not just help one customer but also influence future customers. Reading others' stories will help you understand ways to overcome new challenges.
I will start with some popular ones.
Popular customer experience case studies
Customer service is not just limited to providing product-related support anymore. We have passed the line way back. As the market gets more critical, everyone is running a few extra miles. Even the top companies in the field are not compromising anything.
Let's start with JetBlue's customer service case study.
JetBlue
JetBlue sets an example of how you can use social media to provide excellent customer service. They have multiple teams at different levels that are active on Twitter. And there are many examples of it.
Here is one: Paul once tweeted that he couldn't find Starbucks at the gate while boarding the flight. JetBlue immediately responded with an alternative, which was free for him.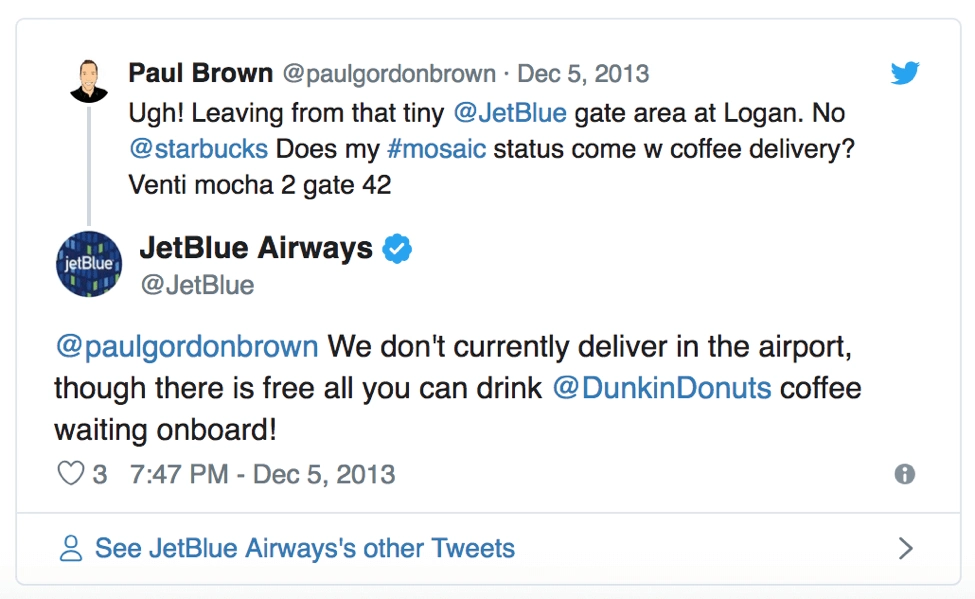 Another challenge that JetBlue faced was the winter storm in early January of 2017. They had to cancel a lot of flights at that time. And because of this, thousands of people were impacted.
The challenge here is that JetBlue cannot change the weather or ensure a safe flight during a storm. But they can provide up-to-date information.
So, they started to tweet updates about the storm and the flight schedule the whole time. As a result, even though the passengers were frustrated, they were happy with JetBlue's service.
Zappos
Zappos has a good reputation for providing the best customer support. And it has a lot of interesting customer service case studies. One particular service case created a lot of buzz in the market.
Zappos's service agent talked with a customer for 10 hours in one call. And, surprisingly, Zappos took it in a positive way. The call wasn't even about any service.
This long call started with where and how that customer lives. Then, eventually, it turns into clothing and fashion-related conversation. Finally, the customer ended the call with the purchase of a pair of UGG boots.
It breaks all the records and wins a long-running battle. Which one is better, automated calls or live agents? And without a doubt, it's the personal touch that steals the crown every time.
LEGO
This customer service case study is a bit more heartwarming. 11-year-old James Groccia has Asperger's syndrome. He was looking at an expensive LEGO set for his birthday. It's the exclusive Emerald Night Train set.
James saved money for two years. The money came from his birthday gifts and his participation in research. But he was heartbroken when he found out that it was unavailable.
His mother looked everywhere possible. On Amazon, eBay, or any other platform, it was either out of stock or too expensive. Eventually, with the help of a social worker, James wrote to LEGO.
It was a huge surprise to James that LEGO wrote back. And not just that, they surprised him with the exclusive Emerald Night Train set just before his 11th birthday.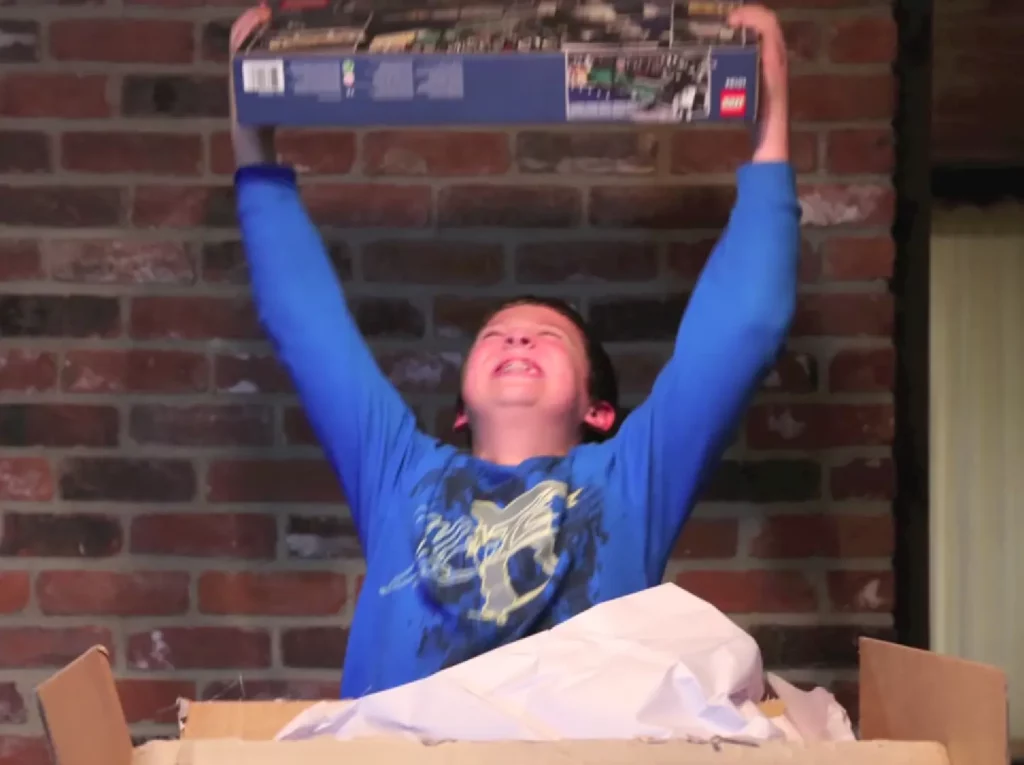 It wasn't easy for LEGO as well. It was a discontinued set and a collectible. They had to track it down for him. This extra mile not only made that customer happy but also established a brand perception that cares about its customers.
Be where your customers are!
Hear your customers wherever they need you.
WPManageNinja's customer service case study
While we were looking for customer experience stories, we talked with our Support team head, Mr. Kamrul Islam, here at the WPManageNinja office. He shared a few interesting case studies with us.
Client:
"I made a full website using your table builder plugin."
Our support team faces and solves a lot of interesting cases every day. So, from a lot of stories, we have chosen three interesting stories to share with you in this blog. And, we are not going to be technical here at all.
So keep reading.
Story #1: Fluent Form
Let's start with a simple one. One of our clients creates a ticket with an issue through our Fluent Support helpdesk system.
Ticket created from customer's end
Client
I am a Fluent Form user. And I want to create a booking form using your form builder.
Agent
Thanks a lot for contacting us. Let us get into it and see what we can do for you. We will get back to you ASAP.
Booking system plugins are typically used for appointment booking. However, our support team needs to find a way to use our form builder plugin to accomplish this task.
But instead of saying, "This is not possible," to our client, they get to work. Started figuring out a workaround for this. For obvious reasons, a form builder cannot provide a booking system facility, but the team finds a way to use it as a basic date booking system.
Our support team used two date-picker blocks from our Fluent Form builder and used different blocks to pick the starting and ending dates. Our team got in touch with the customer and gave him the solution.
But the customer knocked again.
Client
I am happy with the solution, but I'm facing an issue. I picked one date from the "Start from" calendar drop-down, but I can still see the previous dates are active in the "End at" drop-down. I want it disabled.
Here is a screenshot.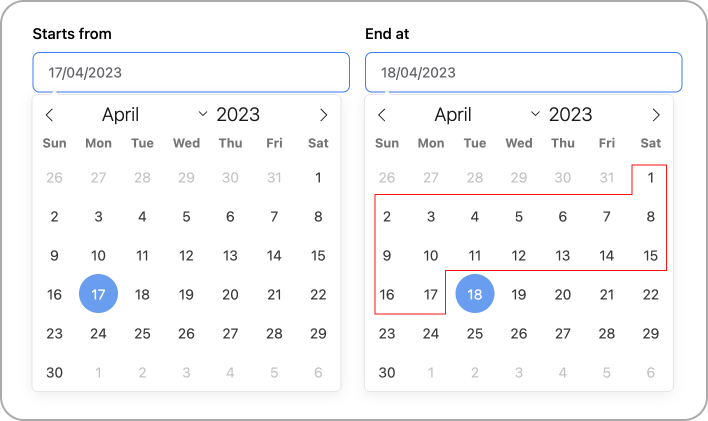 Agent
We can certainly help you out with this. We will get back to you shortly with a solution. We really appreciate your patience, and thanks a lot for being with us.
As our support specialist stated, they provided a solid solution. They had to write some custom code to implement a new feature in the client's system.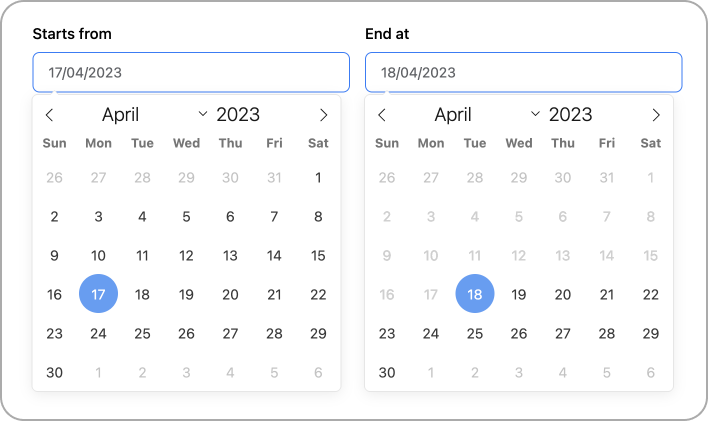 That customer not only gave us a 5-star rating for our service but also became one of our loyal customers.
Story #2: Ninja Table and Fluent Form:
Speaking of adding custom features, it's one of the regular jobs for our support team. Support agents, from time to time, write custom codes to fulfill customer requests.
Once, we got another ticket about a dynamic integration between two of our products. And the request came in multiple layers.
Ticket created from customer's end
Client
Hi, I am ruining a multi-user-based site, and recently I purchased the Ninja table for my site. I bought this to list my users information in a single table. But after a few tries, I failed to do it. Can you help me?
Agent
Thanks a lot for connecting us. We can help you with your issue. We will get back to you ASAP with a solution. Thanks a lot for being with us.
Our support agent needed to create a table from the site's SQL data that contained user information.
It was an easy fix. Ninja Table has that feature built-in. Our expert agent wrote a few lines of script to pull users' information. It created a table from SQL data.
The tickets continue.
Client
Now I can see all the users' information in a single table. But now I want to display only logged-in user information in the table. The rest of the user's information should be hidden for that user.
Agent
Sure, we can do that for you.
So, the support agent created a custom shortcode to embed the table on the display page. That custom shortcode restricted other users' information to the logged-in user.
But the client came to our support team again.
Client
Hi, I'm very happy with the output. But now I need one more thing from you. I need another column in the table with a form link in it. If a customer clicks on it, it will open a new page with the form on it. And I need it to be prefilled with the information from the table. I don't want my customer to fill out the form again.
Agent
We can certainly help you with this. Our engineers will get into it and get back to you soon with a solution.
Our support team has two challenges in solving this ticket.
A table created using SQL data has a limitation. You cannot add a new column to the table without touching the SQL data. Altering SQL data is not a good idea at all. So, adding a new column in the table with a form link is difficult.
Pull the data from the table to prefill a form with logged-in users data. And then make the prefilled input box uneditable.
Our team starts with the first challenge. We cannot create a new column without altering the SQL data. But then they figured out a way to replace particular data with the desired data. And in this case, the desired data is the form page link.
So, they used a column from the SQL data set that did not have important information. Using the custom scripting, they replaced the SQL-pushed data with the form page link. Part one is solved.
For the second challenge, our team used Fluent Form. They integrate the Fluent form with the Ninja table. With the help of some custom scripting, they were able to pull the data from the table into the form's input box.
The client was really happy with the outcome. Just because of this service, the client bought all of our products. And there is no need to mention that the client became one of our advocates.
Story #3: Ninja Table
Customers can show you totally different use cases for your product. This particular story is the best example of this statement.
Ticket created from customer's end
Client
Hi, I am using your Ninja Table plugin on my site. I need to link a Google Sheet with the plugin. Is it possible?
Agent
Thanks a lot for connecting us. We have a built-in integration facility for Google Sheets in the table settings.
At this point, the WP Manage Ninja team sent a step-by-step video tutorial to show how to do the integration. and the client was happy with this.
But shortly after that, clients connected with our support team again with multiple queries.
Client
I need your help to customize the table. I want to make it look different from a regular table. Specifically, I want to hide the header and border and resize the columns and rows. I also want to know if I can apply custom styling to the data from the Google Sheet and if an image inserted in the Google Sheet will appear in the table. So somehow, I don't want it to look like a table.
Agent
Thanks again for connecting with us. All of your requests are possible. However, it would be helpful if we could have access to the site table on your site. This would allow us to provide you with a better suggestion.
The client shared a link to the site with the support team. The whole team was a bit confused.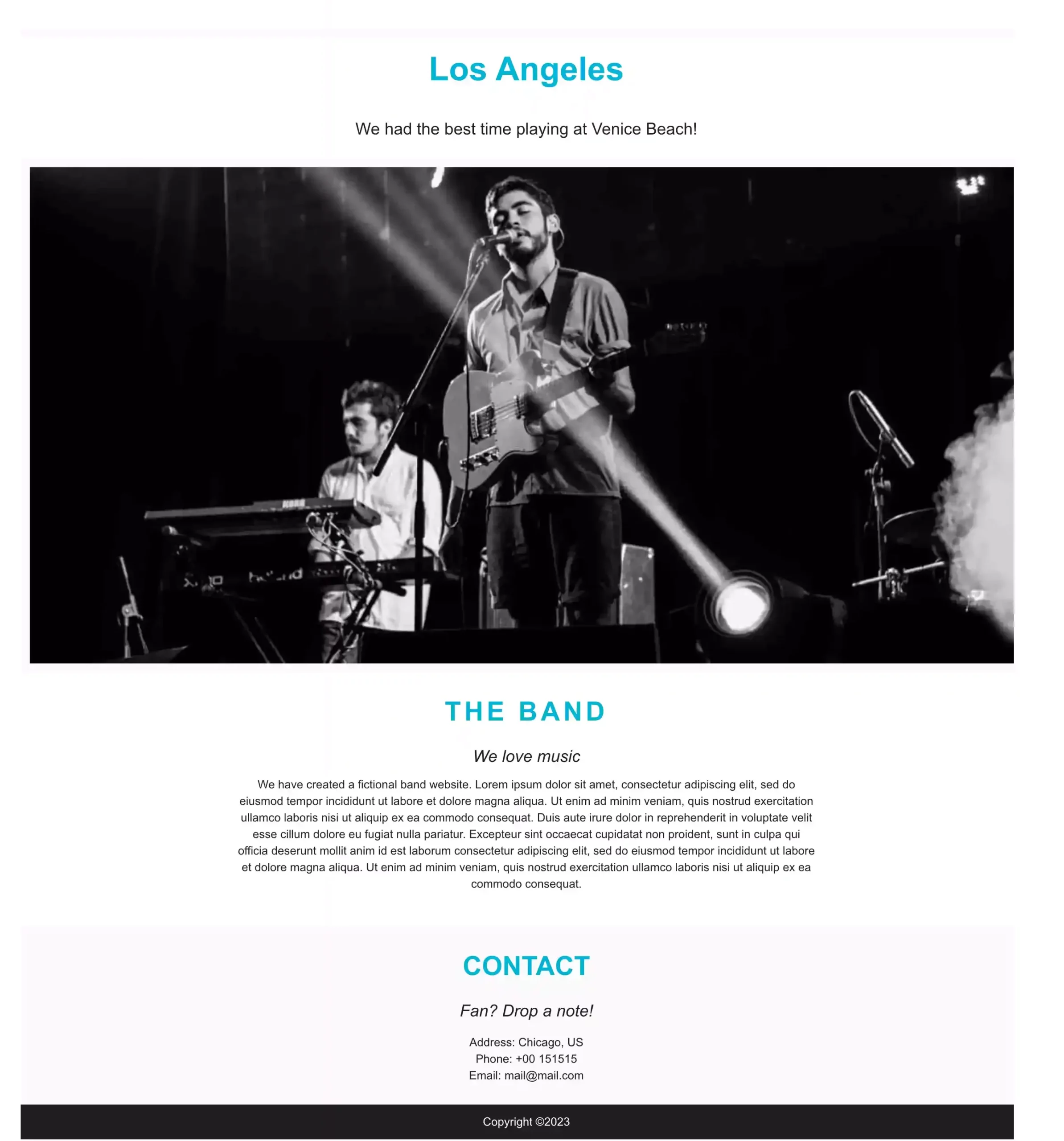 Agent
Hi again. Thanks a lot for sharing the site link with us. But we may need a little more information about the site. And please specify where you want to put the final table. Also, can you please give us a link to the actual table?
Client
I gave you the link to the table.
Agent
We are very sorry; you just gave us a site link. We cannot see any tables here.
Client
That is the table.
Agent
May you please elaborate? What do you mean by that?
Client
I made a full website using your table builder plugin.
After some inspection of the site, our agent realized our client had made a fully functional website using our table builder plugin. We were just amazed by this type of use case.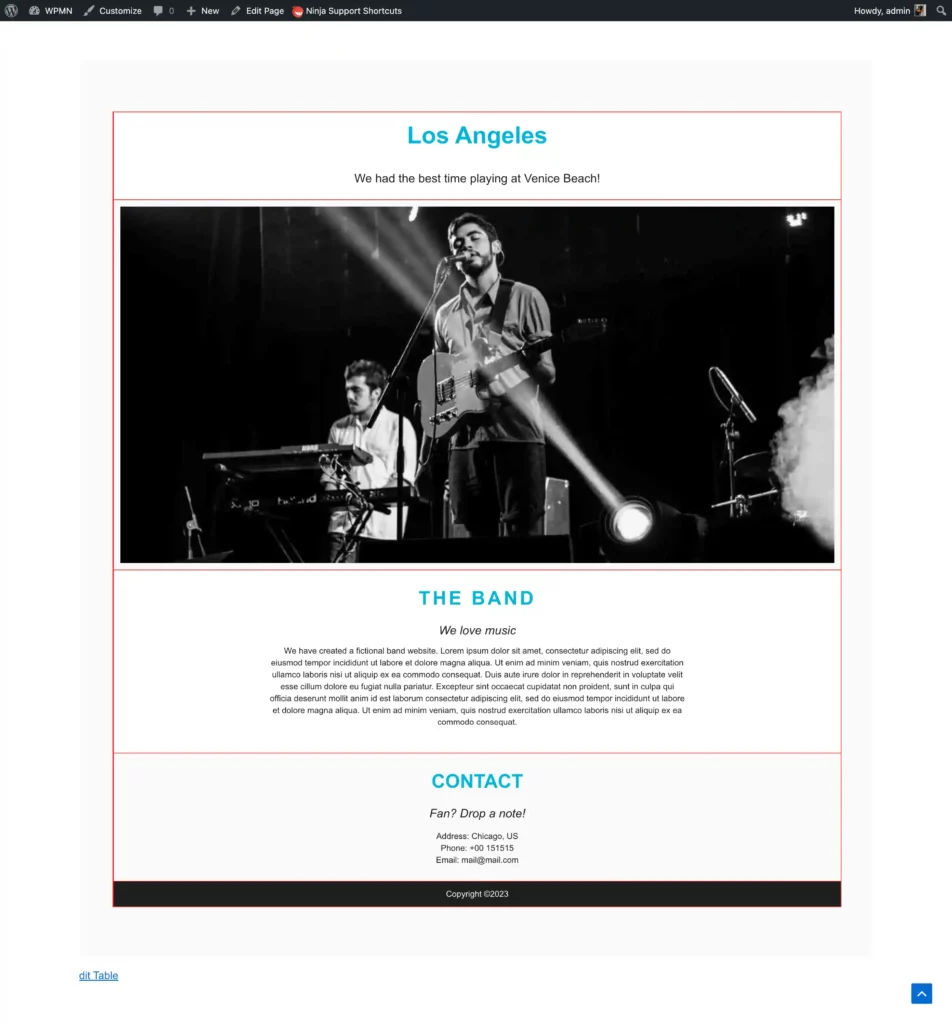 The client also linked the table with a Google Sheet, which we helped them with previously. This means that they do not need to log in to the WordPress dashboard to change any data.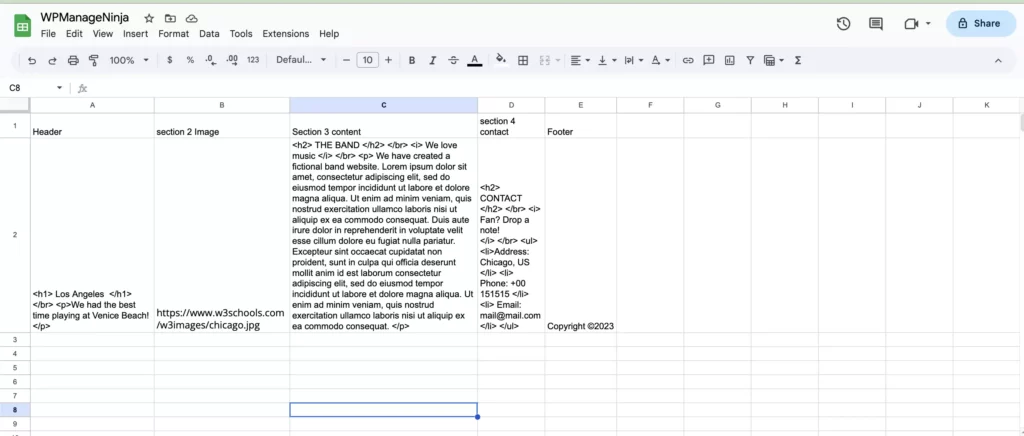 The client can simply make changes to the Google Sheet from their phone, and our table plugin will automatically update the data on the site.
This is so far one of the most unique and clever use cases we have seen for any of our products.
Takeaways customer service case studies
Up until now, we have shared six different customer service case studies. But these are not just stories. These case studies tell us what excellent service is. It teaches us how we can go the extra mile and how it can impact our customers.
Essential qualities of the best customer service reps
So, here are a few takeaways from these case studies:
Be responsive. Respond to the customer, even if it's a tweet. Be quick and efficient.
Be helpful. Go above and beyond to help customers, even when they don't know it's not required. This could mean offering advice, making recommendations, or just listening.
Be transparent. Be honest with customers, even when it's not good news. Customers always appreciate a direct response, even when they are angry.
Be personal. Take the time to get to know the customer's individual needs. This will help you provide more personalized service. Which will make them feel special.
Be human. Don't hold your personality back; let your human side shine through. Show that you care about the customer and their experience. This could mean using humor, being empathetic, or just being yourself. The personal level of connection is effortless. This will make your service seamless.
Go the extra mile. Go above and beyond to help customers. This could mean tracking down a discontinued product, giving a refund, or even just sending a handwritten note. Whether you need to write custom code, provide training, or even just be a sounding board, let it be.
Be creative. If you can't find a solution, that's fine. Go out of the box and come up with a new one.
Be patient. Sometimes, it takes time to find the right solution that works. Be patient with customers and stay with them until they're happy with it.
Be open-minded. Customers may use your product in ways that you never intended. Be open to new ideas.
Be impressed. Be amazed by the imagination and creativity of your clients. When you see customers using your product in a unique way, make sure to let them know how impressed you are.
Final thoughts
Being a tech support specialist or service agent is a challenging job, no doubt. A customer can come up with any type of issue. Hance, the service providers have to be sound enough to deal with any surprises.
The service-dependent industries are constantly facing a variety of cases every day. That's why customer service case studies are a must-read for support and service providers. And, on the other hand, these stories can bring in new customers.
Your own Support Portal in 5 minutes!
Start off with a powerful ticketing system that delivers smooth collaboration with unlimited room for your customers.