It's that time of the year again, folks. You know, that time when brands all across the world release the hottest deals and mind-boggling offers. Yep, BFCM is right around the corner, and every online business from Seattle to Shanghai is going to save (and make) a lot of cash!
If you're still not on the BFCM bandwagon, you're letting the biggest bonanza slip away from right in front of you. Fear not, cause we've put together the ultimate BFCM guide for practically any business. So get your Notion pages ready cause this will be one long journey through everything about BFCM.
Starting with…
What does BFCM mean?
BFCM is the cool acronym for Black Friday Cyber Monday. It's arguably the biggest discount festival on the planet, first beginning in the US and slowly spreading across the globe. The idea began back in 1952 with businesses trying to kick off the Christmas deal season with a bang.
BFCM is the weekend right after Thanksgiving. For the most part, it remained that way. Retail shops gave extensive discounts for people hitting the stores after a holiday that brought families together.
Over the years, that same tradition has become an annual migration for customers hunting for the best deals. Fast forward to 2007, Kmart did what no one thought before.
They dropped their discounts on Thanksgiving instead of the following day. More brands and stores began adopting this, and soon there was the "Black Thursday."
After generating serious backlash (and a drop in sales), brands decided to go back to the day after Thanksgiving. Thus, the term Black Friday became relevant again. As deals and offers got more extravagant, the sales rolled out throughout the weekend up to Monday, morphing into the term "Black Friday Cyber Monday."
During this weekend, businesses have 3 things in mind,
The goals for BFCM
Brands launch a variety of offers and deals during the BFCM weekend to achieve 3 goals. These are the motivators for the ridiculous discounts we love and crave!
More sales
Companies love one thing the most and that is sales. BFCM provides the ideal chance to break sales records. Brands go out of their way to make sure customers buy from them and buy a lot. This applies not only during the BFCM weekend. It's more about priming customers to save money throughout the holiday season up to Christmas and New Years' eve.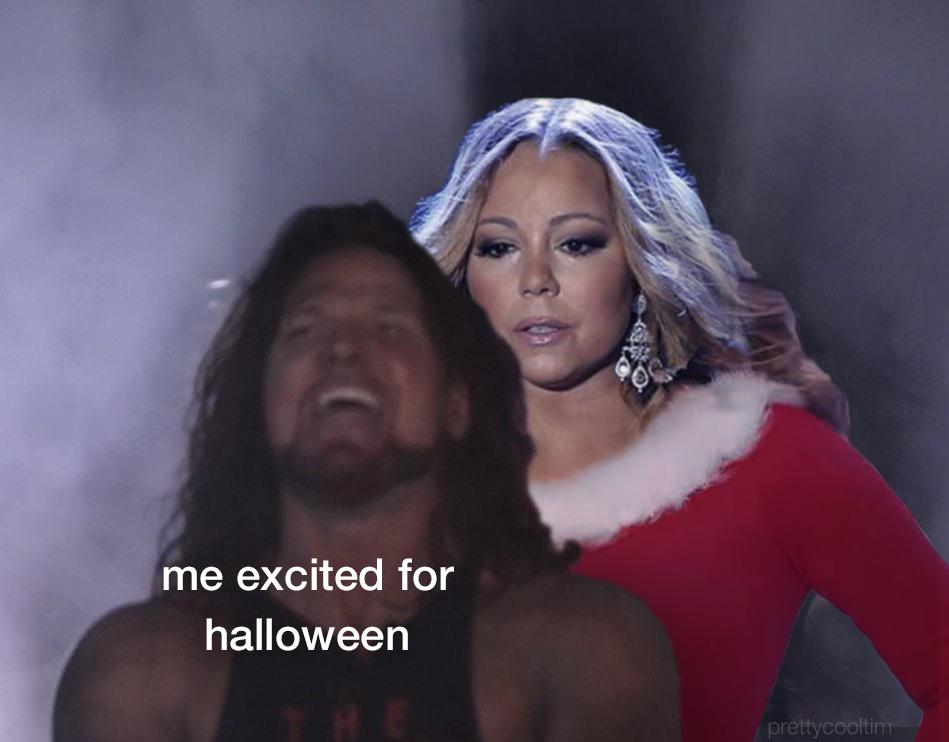 Easier Acquisition
A lot of sales means more customers that try out your products and engage with brands. This is the ideal scenario to acquire new customers for the year ahead. Acquisition costs are a big challenge for businesses because acquiring a new customer can cost up to 5 times more. BFCM provides the perfect opportunity to onboard new customers without necessarily involving more investment.
Clean house
Although this is a secondary goal, cleaning the house is still a pretty big consideration. Brands (especially retailers) accumulate many product lines in stores through the summer and fall collections.
Most of these products don't make the cut after the year ends. This is why brands try to clear out these products during the BFCM campaign to free up as much warehouse space as they can.
The perfect BFCM Checklist
So now you know what BFCM is and what your goals should be as a business. But we're not done yet!
Not until you have everything you need to launch the perfect BFCM campaign for your brand. In this section, we'll provide the basic checklist you can follow to create a BFCM campaign that generates thousands of dollars in sales.
We'll cover the following sides of the BFCM campaign and how you can ace each and every one for your business.
Content planning
Campaign details
Technical Preparations
Bonus tips
Content Planning
The first thing you need to get more customers through the door (or your landing page) is to put up the content. BFCM isn't something a couple of brands are doing. Absolutely every retailer on the continent is going to throw massive discounts. So relying on lower pricing is not going to cut it. You need content that attracts people and gets the message across. What you'll need for awesome content –
Banners and Images: Your website (or your shop) needs lots of banners and images designed just for BFCM. The theme can be anything you like, but it needs to highlight the discounts and deals you are offering.
Ads and Copies: It's the same with adverts and marketing copies. Everyone's offering discounts, you need to focus on what makes your offer special. A well-targeted ad and engaging copy are all you need to make the most of this discount fest.
Blogs, Listings, and Collaborations: Banners and adverts are all good, but they can't be the only content you create to maximize exposure. Blog posts, Black Friday deal listings, and collaborations are great ways to gain exposure too. Blogs help educate customers, deal listings help customers find the best deals, and collaborations help your customers find more relevant products with your collaborators and vice-versa.
Email campaigns: Many retailers cut the middleman entirely and slide into inboxes with personalized offers for all their subscribers and customers. Emails are the best way to provide value to customers with very little investment. Remember, emails have the highest ROI for all the channels used for marketing campaigns. BFCM is no different.
Abandon cart emails: Since you are doing emails, a good way to maximize sales is to add an abandoned cart email to your campaigns. It's been shown that abandoning cart emails boost sales by 3%. It may not seem like much, but 3% of 10K is 300 sales, just for perspective.
During the BFCM season, these can make a huge difference because many potential customers will visit your online store and not buy. Abandon cart emails will help bring a portion of those customers back for the purchase.
Campaign Planning
Now that your content is ready, it's time to set your BFCM campaign strategy. Planning out your campaign is the main factor in BFCM success. When planning your campaign, these are the details to pay attention to,
Your offer: As we've already said, EVERYONE is offering a discount. You have to make the offer an irresistible one for your customers. Crafting the perfect offer depends on a lot of things, including the product itself, its original pricing, demand, and availability. You have to consider each of these to craft the perfect offer that makes the product worth purchasing instantly.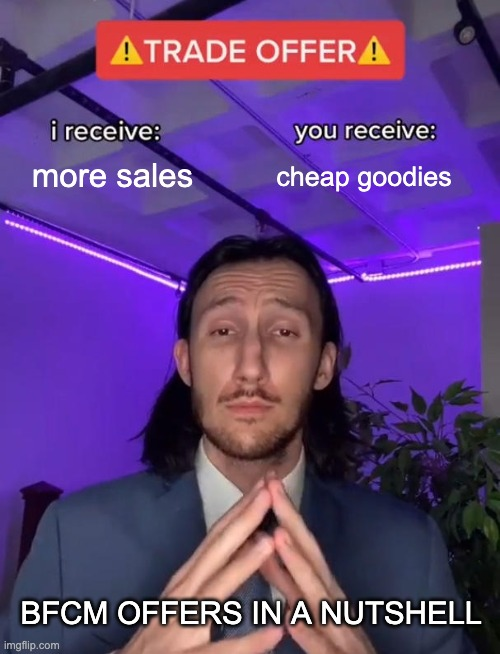 Organize the deals: After designing offers (discounts, coupons, pricing tiers), you need to organize them into a neat landing page that customers will love to engage with. This helps customers navigate the offers and find the best ones for themselves. But it's not just for the customers. Having these offers organized neatly helps your sales, support, and marketing team too. BFCM is hectic and having this information ready to be served saves a lot of hassle.
Buildup the deals: Hype is the trick of the trade for marketing. The more hype you build for your offers, the better response you'll get. People hate waiting. But nothing satisfies them more than the anticipation fulfilled. It's on you to build that anticipation and "WOW!" them at the end.
Use scarcity where it's right: Another trick is to push a time or availability issue for the customers. The fear of missing out is (FOMO) very real, and it's your best friend. Don't make your deals something that comes every year with no specialty. If you're offering discounts, make it look as exclusive as possible. People love exclusive stuff and will go out of their way to buy it (even if they don't need it).
Target the right people: Every aspect of your BFCM offer should correspond to all your customers, not just the new ones. As the Pareto principle goes, 80% of your revenue comes from 20% of your customer base. So forgetting about your existing customers is not something you can afford. The best practice is to cater your email, adverts, and deal copies to every type of customer.
Technical Preparations
So your content is ready, and your campaign plan is set. Time to look at the technical soundness of your store.
Test site and get feedback: Putting up new content and landing pages isn't all that your site needs. You need to check to see if all the content fits in and if nothing breaks on the user end. After putting up all the changes, make sure your site can handle the increased traffic you're expecting. Nothing is worse than a broken check-out page, especially during the biggest sales campaign you'll have in any given year.
Tracking pixel and heat map: To track your customer's journey up to the sales page, you can utilize new technologies like pixel tracking and heat maps. These tell you which part of your page is attracting the most attention and which parts are underperforming. This information is crucial to monitor your conversions and success rates for your campaigns.
Live chat: More sales means more customers asking questions. To avoid stressing out your service team, a good solution is to offer live chat support so customers can talk to your brand in real-time without necessarily having to sign-up.
Mobile-friendliness: As much as 6% of retail purchases in the US happen on mobile devices. Every part of your campaign, from emails to websites, must be compatible with mobile devices. If all is okay, but your check-out page breaks on mobile devices, you'll lose a lot of potential sales.
Prepare for web traffic: Your server, hosting, and website need to be able to handle the traffic your campaigns bring. This also extends to your email providers, that will handle all the correspondence. Failure in email sending and traffic handling can result in more losses than you can imagine.
Bonus tips (Logistics)
We've covered the general checklist for creating the best BFCM campaign ever. But there's still more you can do to ensure the highest ROI from your campaigns. We're going to look at some logistical preparations that you need for that.
Contingency Plans: A lot of things can go wrong during the BFCM campaign. Historically there have been incidents that made brands shut down stores and cancel orders because of a lack of contingency planning. Whether it be store or website security, back up everything and keep redundancy wherever possible.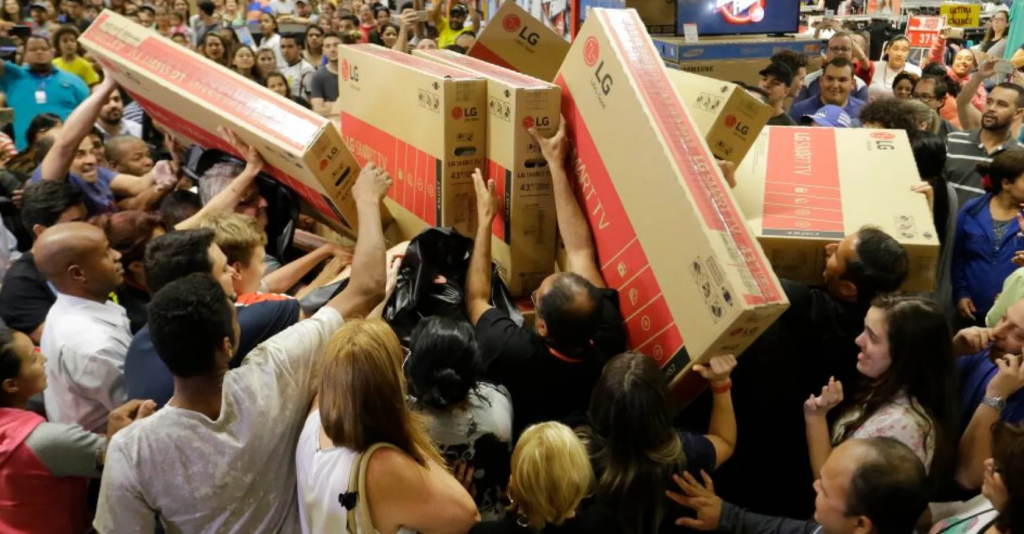 The store's capacity: Your store needs to be able to keep the products safe and accessible for the sales rush. If it's small, you need fast restocking, and that's possible only if you have your own warehouse or if it's close by. You need to calculate product availability and inventory before the sales start because once it does, you can't roll back or hit Ctrl+Z. (okay! No need to yell! Cmnd+Z for you, Macheads).
Simple return policies: Before your deals hit the internet, make sure to review your discount and return policy. Leave any confusion, and it will blow up in your face pretty badly. You might get away with a lengthy and complex return policy year around. But during the biggest sales fest with millions of eyes looking for good businesses, you simply can't afford it. A bad return policy will ruin all the good things you offer, so review it and amend it accordingly.
Standby for support and service: Forget about the operating times for your customer service and support team. Even if you don't offer 24/7 support, you must, around the BFCM weekend. As many as 90% of customers (especially millennials) prefer brands that have ready customer service. BFCM is the perfect time to showcase how awesome your support/service team is. More importantly, it grows users' confidence in your brand that your team is ready to serve them no matter what.
Brief support/service team: Since you are revising the service/support team, it's also good to reeducate agents on customer handling. BFCM is a time of serious rush. Customers can come in with all sorts of questions, requests, and demands. Your agents need to keep their cool through it all. A refresher course might help them cope better and provide the best performance possible.
Turn expectations into habits!
Offer the best support your customers have ever seen! Pair up your support agents with the simplest help desk.
The challenges of BFCM
Well, that's all you need (roughly) to create the best BFCM campaign for your brand. We know it's a lot of work. But the gains are simply too good to pass up on this. To make things a little more simple, we'll cover the biggest challenges businesses face during BFCM so you can be ready.
More pre-sales questions
People are on the lookout for the best deals, but that doesn't mean they stop judging brands and asking questions. As soon as your BFCM campaign goes live, you'll be flooded with pre-sales questions about every product and the best offers. The rush can easily swamp your customer service team, so it's better to stay prepared.
Increased need for onboarding
More customers mean you need to onboard more of them to your system. This can add stress to your CRM and support management system. Not to mention it requires personalized messages to create cross-sell and upsell opportunities for BFCM customers. If your onboarding process isn't smooth, the BFCM rush will put it to the test, and it will break.
Massive competition
Absolutely every brand is going to make equally ridiculous offers in order to attract the highest possible amount of customers. The competition can become aggressive very fast. Your company needs to be prepared for this and create offers that can knock the wind out of the competition.
Time constraints
Time is probably your worst enemy during BFCM. Limiting the biggest discount sale to a weekend causes immense stress on a lot of the systems and people involved. Everyone is working on a deadline, and no one can do anything about it. The only thing you can do is prepare beforehand and utilize time as effectively as possible.
Getting ahead of the challenges
We've figured out 2 easy solutions to manage these challenges. These are the best solutions you can implement to manage the BFCM sales rush because,
1. They're cheap
2. Easily scalable
3. Require minimum dependencies
The solutions we recommend are,
A dedicated support team
Having a dedicated support team mitigates the stress of onboarding new customers and answering the pre-sales questions. They can also help you effectively manage time constraints by clearing queries as fast as possible.
If your teams can convince customers quickly, your sales will also pick up speed. Moreover, service and support are crucial factors for customers. Showing how dedicated your support team is, even under the BFCM stress, is a good way to set yourself apart and beat the competition.
Effective Tools
Your teams are only as good as the tools you provide them. Customer support desks are one of the crucial tools you'll need to get ahead of the BFCM challenge. Ideally, you'll want a tool that gives you,
Automation: Saves time and reduces redundant actions.
Saved Responses: Saves time and reduces response delay.
Detailed reports and metrics: Helps you track support performance throughout the BFCM weekend.
Activity logs: Monitors agent activity and reduces confusion and conflicts.
Unlimited customers and agents: This lets you expand your support team as you need without limiting the number of customers you can have.
Your own Support Portal in 5 minutes!
Start off with a powerful ticketing system that delivers smooth team collaboration and powerful integrations.
Wrapping Up
That's a wrap on our BFCM checklist for 2022. We know it's been a long read, so we won't repeat all that in the summary. Instead, we ask for your opinions and take on the BFCM season. Let us know anything we've missed to make this checklist more complete.
BFCM is a big opportunity to break into your business and rev up your sales funnel. Follow these and prepare accordingly to get the best results possible.
Until next time, happy serving!