You got the interview call from HR. It's for the customer service position. One of the most exciting jobs in the tech world. To be prepared for the interview, here are 10 very common customer service interview questions with answers and tips.
Before we get into the questions, we have to mention that we are skipping the obvious ones. Such as introduce yourself, or where do you see yourself five years from now? You should be prepared for these as well.
These 10 questions that we listed are going to explore your work-related expertise.
10 Customer Service Interview Questions
Interviews for customer service can be a bit intimidating. But if you have the right interview questions for the support position, then this will not be an issue.
Let's start with the first question.
What is customer service? What Does Customer Service Mean to You?
Possible answers:
The interaction between the customer and the company is called customer service. In general, customers seek service at different touchpoints. It could start with marketing, sales, and after-sale service.
For me, customer service means solving customer issues. And ensure a great and seamless experience for the customer. As per my expertise, it can deal with technical issues. That may include providing training, troubleshooting, and answering technical questions.
All in all, make the customer as knowledgeable as possible about all technical aspects of the product. So that customers do not feel puzzled when using it.
Tell me about a situation where you had to solve a difficult problem.
Possible answer:
I was working as a technical support specialist for a WordPress plugin development company. During that time, I received a ticket from a customer who was having trouble installing a product. The customer was unable to install the plugin due to a lack of understanding of WordPress.
First, I listened to the customer's problem and tried to understand the issue. Once I had a better understanding of the problem, I began telling the customer about WordPress and plugins. Even though the customer was cooperative, it wasn't easy.
I was starting to get frustrated, but I knew that I had to help the customer. So, I decided to take a step back and think about the problem from a different perspective. I came up with a new solution. Instead of explaining how the system works, I focused on the installation issue first.
Eventually, the customer successfully installed the plugin, and then I provided some training material on WordPress for self-training. The customer was happy because he was able to install the plugin and could learn WordPress at his own pace later on.
Tips 💡
Let's say you are fresh for this position and do not have any stories to tell. So, for these customer service interview questions, you either share a story that you heard from someone or read somewhere.
You can start, as I do not have any stories to share about this. But I will share a story that I read a few days ago.
Describe a time when you made a mistake at work and how you handled it.
Possible answer:
Once, I got a support ticket from a customer. The customer was having trouble updating a WordPress theme automatically. So, I suggested updating the theme manually using FillZilla.
So by maintaining some usual protocol, I started uploading the updated files to the server. About halfway through, the client knocked, saying that the pages they updated from their end were disappearing.
I realized that the updated theme files did not contain pages that had been added by the customer. And because of the manual update, those pages were deleted.
I immediately apologized for this mistake to the customer. And I assured the client that the damage is 100% recoverable. As I backed up everything beforehand, It didn't take too much time to recover.
The customer was very understanding and supportive during the process. I worked some extra time on the ticket, solved the issues, and closed the ticket with success.
Tips 💡
Mistakes can happen sometimes. Acknowledge it immediately. And apologize to the customer. This way, customers will also be supportive.
Be where your customers are!
Hear your customers wherever they need you.
How can you improve a dissatisfied customer's experience? Explain this for both known and unknown issues.
Possible answer:
In my experience, the first mistake we make is to start solving the issue immediately. This approach seems very obvious, but it can backfire. Because customers might think you didn't communicate properly.
So, I would take some time and listen to the customer. This will also help me understand why the customer is not satisfied. I will show empathy during the conversation and ensure a proper solution to the issue.
For known issues, we will work as per the protocol for those issues. And these are usually easy to fix. But with unknown issues, this situation can be a bit tricky. The customer can be even more frustrated because of the uncertainty and delay.
So, the best way to be engaged with customers is to provide updates. Updates on every possible step of the ticket will assure the customer that the team is working on it for a solution.
A clear, step-by-step progression of the issues will make the client more confident. And in some cases, there is a good chance that before getting the solution, the customer will be satisfied.
What's the One Time You Worked With a Difficult Customer, and How Did You Resolve the Situation?
Possible answer:
I once had a difficult customer who was very angry because a plugin's output wasn't showing. The customer was yelling and swearing at me, and they were threatening to cancel and go to the competitors.
I stayed calm and actively listened to the customer's issues. Then I told them that I understood their frustration. I then asked them to share some information.
Once I had a better understanding of the problem, I realized it was an easy fix. I gave instructions for the solutions, and the solutions worked. The customer started to calm down their anger.
Eventually, the system began to function properly. The customer was very happy that I was able to help them. The customer did apologize for their behavior and gave us a five-star rating for the best support.
Tips 💡
An angry customer can sometimes be very harsh verbally. You have to understand that they are not angry at you. Instead of focusing on the words of the customer, focus on their pain points. That's how you will find their valid frustration and help them.
How would you handle a customer you knew was wrong?
We all know that the customer is always right. But this is not always true. From time to time, customers can also be wrong. So, you have to handle these customers with special care to de-escalate the situation.
Possible answer:
Once, I got a ticket about an integration issue with our product. The customer was convinced that they were assured of the particular integration during the purchase. But our product had no such integration from the beginning.
The customer was very angry about this and was using harsh words. In this situation, I listen to the issue. I calmed them down. From my end, I started to show all the documents for our products regarding integration.
But the customer was convinced that they asked for a refund for false marketing. At this point, I politely asked for any marketing material, email conversation, or documentation that they received that mentioned such an interaction.
The customer took some time to answer this. After a few hours, they reached us again. This time they are calmed down and share about a miscommunication from their end.
I was immediately assured that this can happen to anyone, and I understand the initial frustration. Afterward, I share a few of the best alternative integrations that can help them with the issues. They were very happy about the alternative suggestions.
Tips 💡
If you do not have any stories to share, then don't skip the customer service interview questions. Share your possible strategy to take care of the client's situation.
What skills should a great customer service representative have?
Possible answer:
I think among all of the qualities, a great customer service representative must have these five qualities.
Communication: Our communication should be top-notch. We should be experts in both verbal and written communication. We should be able to understand customers easily and respond accordingly.
Problem-solving: We need to be critical thinkers and creative solvers. We should identify the customer's issues quickly and figure out the best solution possible on the go.
Empathy: We should understand the frustration and struggle of a customer. We should be able to empathize with the customer and acknowledge their pain points.
Patience: We should be able to stay calm in any situation. Sometimes customers can get angry or take time to explain their situation. We need to be as calm and patient as possible in those situations.
Product Knowledge: Finally, we should have the most up-to-date knowledge about the product we are providing service for.
What role does empathy play in customer service?
This question could be a follow-up question to the previous question or to any other question. Try to be relatable to the previous one if it's a follow-up question. As a follow-up question, try not to elaborate too much.
Possible answer:
Communication with empathy is vital. From time to time, customers can get frustrated or even angry. I need to have the ability to understand their frustration. I need to let the customer know that I understand the struggle.
This simple approach with empathy can change the point of view of your customer towards you. As a result, it will create a positive brand perception.
When is the right time to escalate a customer ticket?
This type of question is asked to see if you understand how support works and what to do in a critical situation. So, the answer should be to-the-point and concise.
Possible answer:
First, we have to understand that ticket escalation is the last step we can take. And generally, ticket escalation is not required. But there are definitely situations where escalation is required.
When every possible solution is tried but I am still unable to solve the issue, it is time to escalate a ticket.
A ticket can be escalated in two ways. Either it could be a hierarchical escalation or a functional escalation.
Hierarchical escalation is simply passing the ticket to my supervisor. Functional escalation means passing the ticket to a respected team that can solve the issue effectively and efficiently.
Depending on the situation and urgency of the ticket, upon discussion, I will conduct the escalation.
Tips 💡
Even though the question was when you should escalate a ticket. But a bit of elaboration will show that you have knowledge about the system and know what to do in this situation.
Too much elaboration is not always encouraged, but if you do it at the right time, it will create a good impression on the employer.
What Do You Know About Our Product or Our Company?
This question is asked to see your research capability and your product's understandability. Before you walk in for the interview, spend some time researching the business.
Try to find out how many products they have. What niche they are targeting. What are their main products? And what product are you more concerned about?
Also, spend some time researching their market and targeted customers What is the demography and age group of those customers?
These small details will make a special impression on your employers. Will present you as an interested candidate.
After all, being a customer service agent means being proactive.
Tech support leads' advice
We have contacted a few industry experts and asked for their advice. And if you are new to customer service, then you should read these.
---
"To ensure a satisfied customer, you should make an effort to understand the user's query by paying attention. If you don't understand, you should inform the user. If you still don't understand, you can request that they provide you with screenshots or screencast videos. Afterward, you should attempt to diagnose and resolve the issue from your end. Then, explain the process of solving the problem to the user. Once you've completed your work, commit it to GitHub and push it. The developer team will review, merge, and release it in the next release while informing the user.
You must convey to the user that you are concerned about their problem. Maintain effective communication so they can comprehend that you are making an effort to help them resolve the issue. If it takes time to resolve the problem, be sure to keep the customer informed or updated. If something is impossible, politely convey to the customer that it's not feasible. The key is to build trust with the user regarding your company and product and share that responsibility with the support team."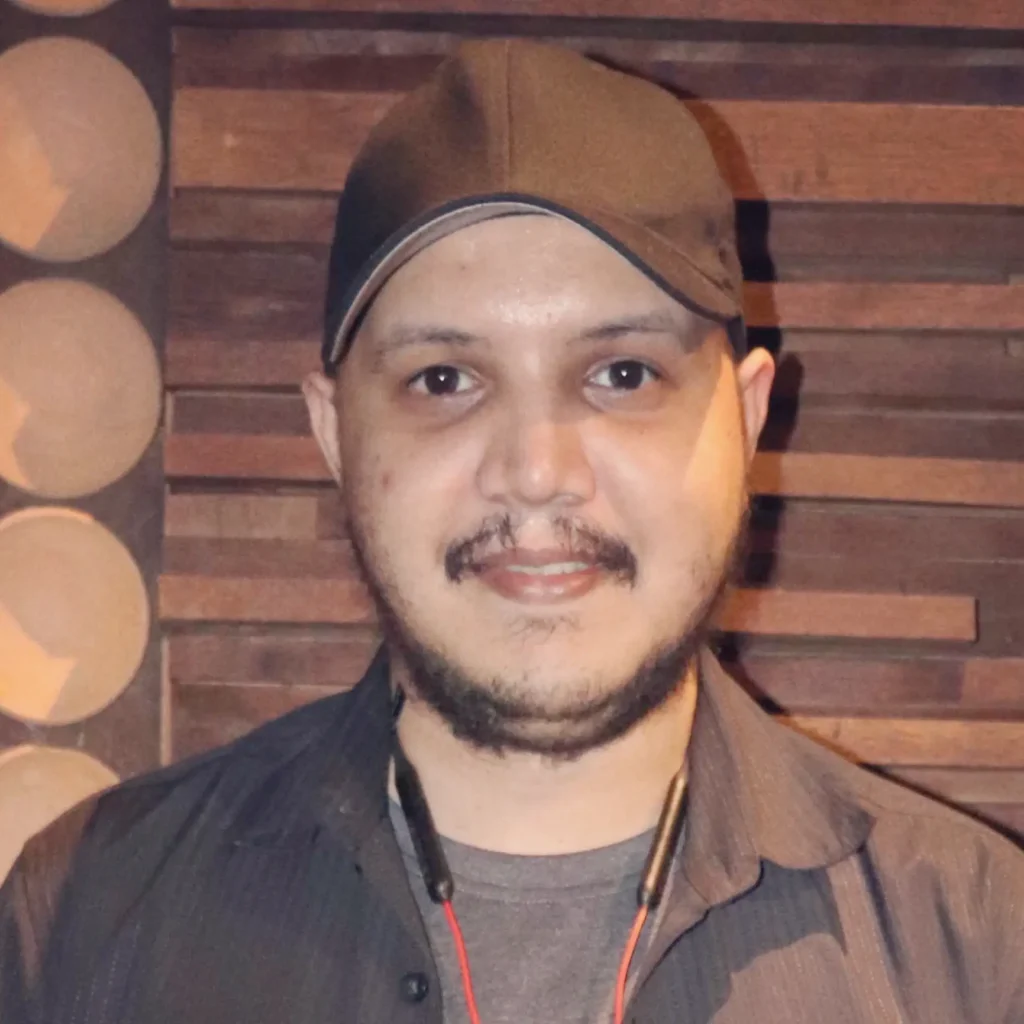 ---
"From my years of experience, I firmly believe that soft skills are the most important aspect of the "Customer Support" role. Success in this position heavily depends on your ability to communicate effectively, actively listen, and maintain a positive attitude. While technical skills can be quite handy, without those soft skills, long-term progress in your career can be challenging.
Moreover, emphasize your ability to actively listen, empathize with customers, and provide responses that are clear and concise. Try growing the habit of re-reading customer queries till you have the full grasp of the problem. If you still have confusions, don't hesitate to ask your colleagues questions even if you feel a bit embarrassed.
Let's face it, "Customer Support" can be a really stressful job sometimes. So, it's really crucial to keep a cool head, stay positive and most importantly, be patient. Developing these traits can also benefit you in your real life when dealing with stressful situations. These skills & qualities will go a long way in building positive customer relationships and ensuring success in your role."
Final thoughts
Well, it's almost impossible to know what question the interviewer is going to ask. But studying some possible questions will give you some confidence to face the interview.
Be sure before answering any question. Be confident about your answer and try to use your previous knowledge and experience during the interview.
At the end, it does not matter what customer service interview questions you face; your knowledge and smart answers will get you the job. So, best of luck.
Your own Support Portal in 5 minutes!
Start off with a powerful ticketing system that delivers smooth collaboration with unlimited room for your customers.