Great news folks!
The first release for 2023 is ready for you guys. In this release, we've got some highly requested features along with some usual fixes and more. We're glad to start the year by making Fluent Support even richer and more reliable.
In our last update, we added JS Help Desk and Help Scout for you splendid people. This time we've got a similar present for our users that were stuck with bulky SaaS products.
We at WPManageNinja believe customer support is the backbone of a healthy business. We also believe providing customer support shouldn't cost you a ton of money (especially when using SaaS products).
So without further ado, let's get to the features and fixes in Fluent Support 1.6.8!
Features in 1.6.8
We've implemented 3 new features for this version. The features are explained briefly here. You can check out our documentation for more details.
Freshdesk Migration
First off, let's check out the Freshdesk migrator. The migration works using Fluent Support's ticket importer module we implemented in v1.6.6. Since Freshdesk is a SaaS product the process is a bit more complicated than Awesome Support or Support Candy (both self-hosted).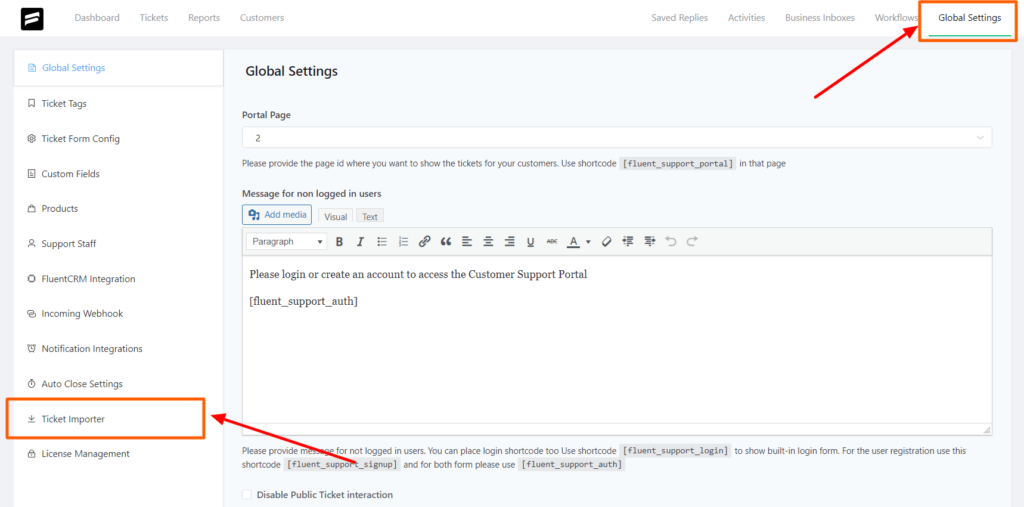 To use the migrator you'll need a Freshdesk account and a connected API key to access the ticket information. Follow the detailed documentation for the full process.
Toggle auto-close for Bookmarked tickets
Some of our users requested to pause auto-closing for Bookmarked tickets on Fluent Support's ticketing system. To make it possible we added the toggle option that allows you to prevent bookmarked tickets from auto-closing.
This allows the bookmark feature to be used as a marker for tickets that should not be auto-closed. It provides utility when there's a long-running support conversation that is taking time to get resolved. Auto-closing such a ticket can cause a variety of confusion for the customer. Now it's in your control.
Customer notification for on-behalf ticket creation
As of this release, customers will get a notification email when a ticket is opened by an agent on their behalf. Many customers come through social media or other sources.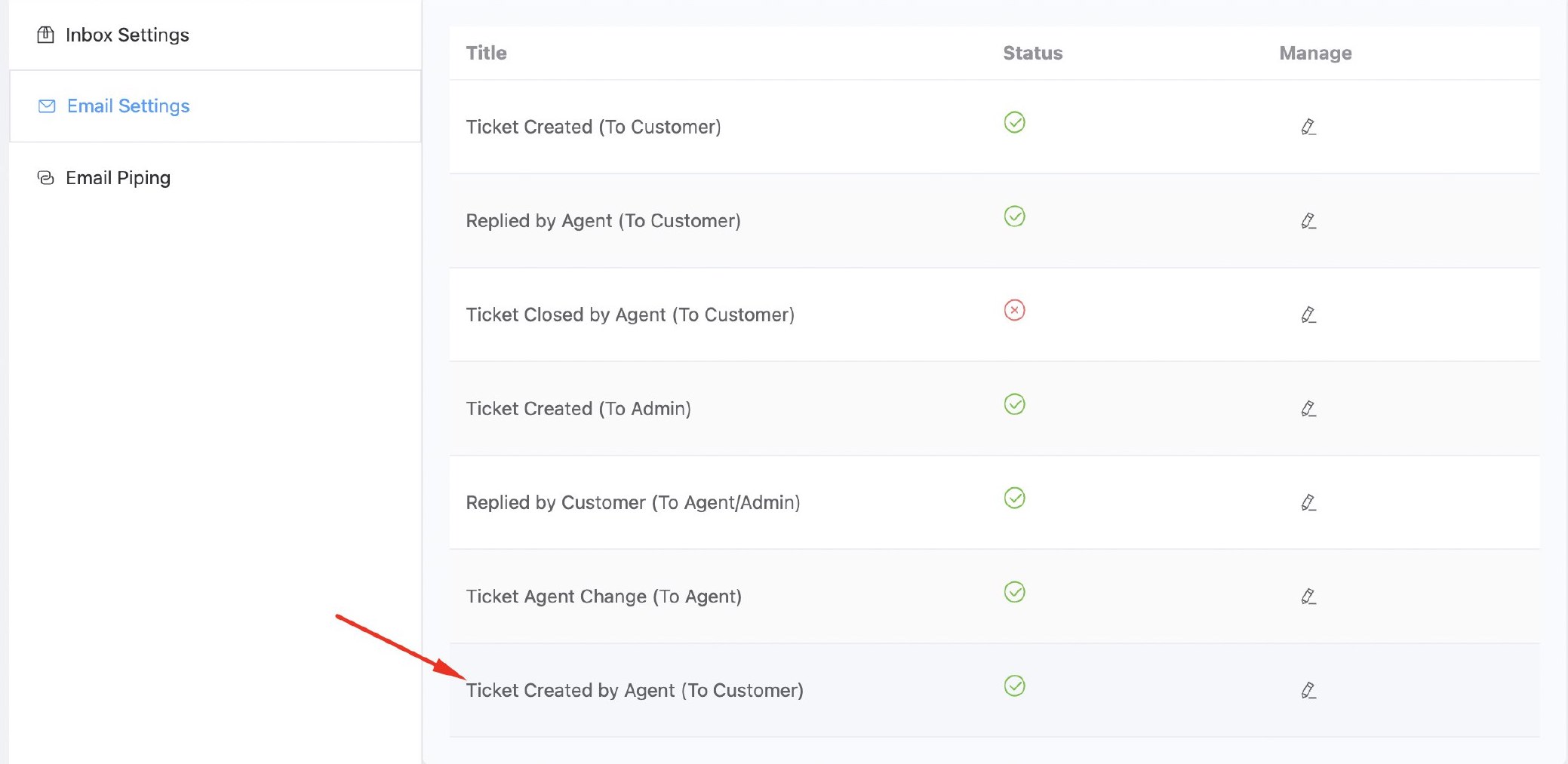 Most of these cases cannot be added to the ticketing system directly. In such cases, an agent has to request the customer to create a ticket on their company help desk. We fixed this issue by allowing agents to start tickets on behalf of customers.
Some of our users thought it would be better to send a notification to the customer when an agent opens a ticket on their behalf. We've added it and this should solve the associated issues smoothly.
Fixes in 1.6.8
In this version, we fixed 8 bugs. Here's a brief description of the issues and fixes.
Fluent Forms custom field submission
Creating ticket submission forms using Fluent Forms allows users to customize ticket forms. However, using custom fields for this purpose in Fluent Forms caused the webhook to fail. Resulting in the loss of ticket data and failure to create the ticket. This issue has been fixed and now the form submissions should work as intended.
Ticket creation issue with Uncanny Automator
Users of Uncanny Automator reported that forwarding tickets via the Uncanny Automator webhook failed to send Business Inbox details on Fluent Support. This was an issue on the Uncanny Automator end and has been resolved.
Agent front-end bulk select pop-up icons missing
The bulk ticket selection in Fluent Support provides a pop-up for bulk actions. In a dedicated front-end for the tickets dashboard, hosted outside Fluent Support, bulk selection brought the pop-up, but the icons for the actions were missing. In this release, we've fixed this issue. Now the pop-up should function as expected.
On-close trigger fails to add FluentCRM tags
Using the On ticket close trigger for adding FluentCRM tags to tickets was not working. We've reworked the triggers module to better function in such scenarios.
Password reset/New account button not working
When users clicked the reset password or create a new account button, it didn't work and an error showed on the console. We traced this issue back to a short-code-related issue that was used to display the submission form on a particular page. We resolved this by tweaking how shortcodes are processed and viewed from Fluent Support.
Email piped tickets fail to auto-assign agents
Email piped tickets were failing in the automatic agent assignment workflow. The issue was caused because the email piping trigger was not incorporated into the WorkFlow triggers. Now it's been added and the issue is resolved no matter which email provider you use.
Ticket creation error while using existing user email
Due to how WordPress databases work, it was causing conflict with Ticket Creation. The root cause was when creating a ticket from an existing user ID on WordPress, the ticket creation module lost the selected email. This stopped the ticket from being created with an empty email field. This issue is resolved and should function properly from now on.
Reply issue on Telegram
Telegram replies was the most sought-after issue on Fluent Support. We've figured out the routing for ticket replies using Telegram's bot automation and it should function properly now.
Moving Forward
We at WPManageNinja always want to put out a compact and efficient product for our users. Keeping that as our core motto we'll continue to develop Fluent Support to make it an even better and more powerful help desk for WordPress.
We're always listening to our users to find ways to make Fluent Support the right product for you. So make sure you're a part of our Facebook community and Twitter to stay in the loop.