All say that customer support is an essential component for the sustainability and success of any business. Indeed, it is. Moreover, considering it the key to growth, companies are putting forth their best efforts.
But, how do you ensure better customer support in your business?
The answer is, with the help of "help desk management system."
So, in this blog, we will talk about the help desk management system and show you how it works. Let's get started.
What is help desk management system?
Definition of help desk management system
A help desk management system is a support solution to handle customer queries and issues in order to figure out how to fix them.
It acts as a central hub for managing and tracking customer interactions, support tickets, and other service-related activities. The customer service team revolves around it.
When your business needs customer-centric service, this organized support system will enhance your customer support efficiency. Moreover, a help desk management system is a win-win for both customers and agents. It added a dimension to the whole customer support system.
Benefits of using a help desk management system
So, you have learned what a help desk management system is. Now, let's talk a little bit about the benefits of it.
Manages tickets in a more accurate way.
Reduces the risk of tickets going missing or being overlooked.
Improves response time with the help of automated ticket routing and escalation features.
Boosts customer experience by resolving issues quickly and effectively.
Allows customers to self-service by creating a knowledge base.
Reduces costs and saves money by the automation system for repetitive tasks.
Provides more personalized and context-aware assistance by accessing the customer's support history and interactions.
Offers remote access capabilities (some help desk management), allowing agents to troubleshoot and resolve issues on customers' devices remotely.
Facilitates internal collaboration among agents that allows them to work together to resolve complex issues.
Be where your customers are!
Hear your customers wherever they need you.
How does a help desk management system work?
Now let us look at a step-by-step guide to how a help desk management system works.
Step: 01
A help desk management system gets started when a customer submits a ticket. A customer can submit tickets through any active communication channel, such as a support portal page, email, live chat, etc.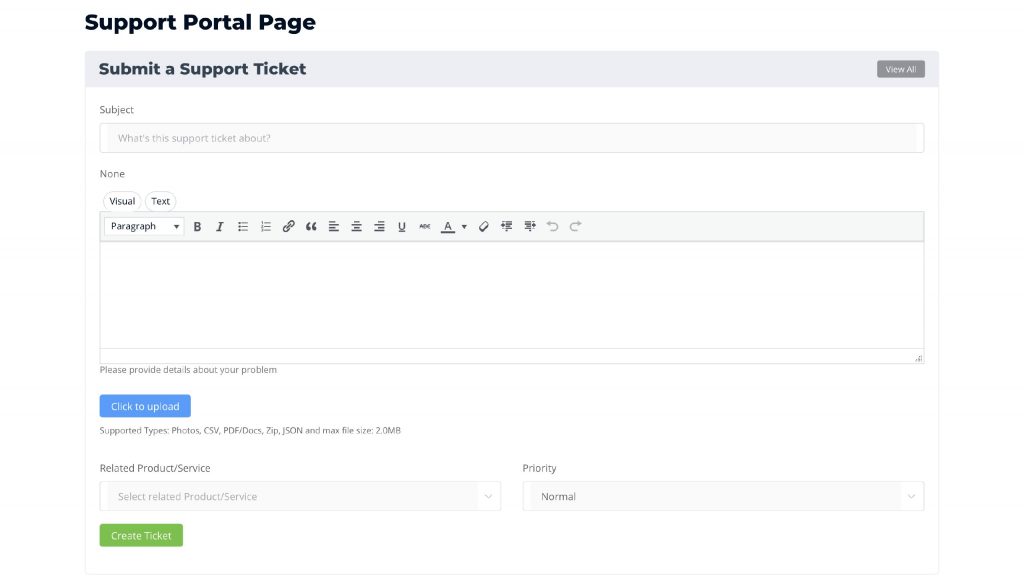 Step: 02
When a ticket is generated, support agents receive notification via email, SMS, or in their dashboard. In the same way, you can share automated notifications with customers stating that a new ticket has been opened for their query.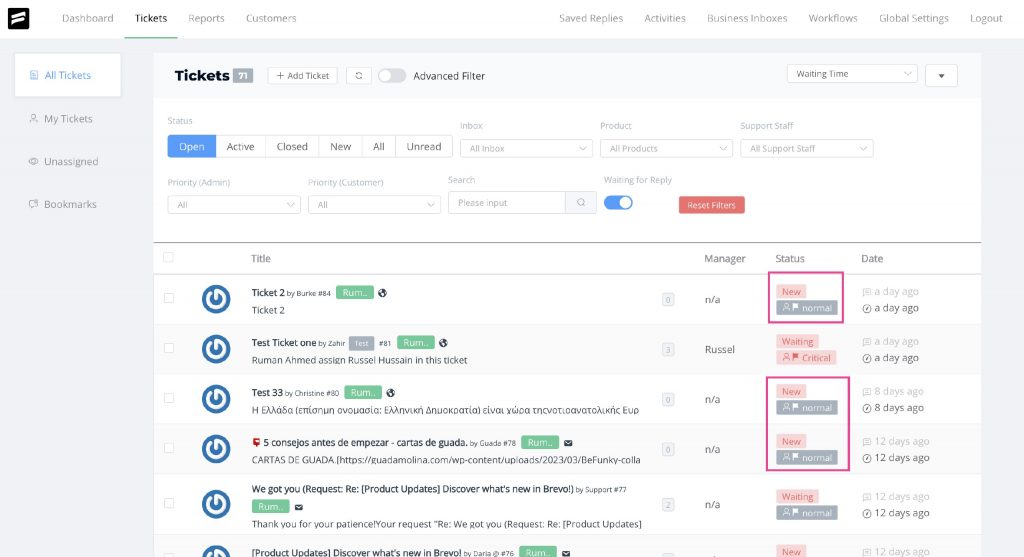 Step: 03
Now, submitted tickets are assigned to agents based on their skills, experience, and availability to handle the specific type of issue. This can be done manually or by automation. The submitted ticket can vary based on their urgency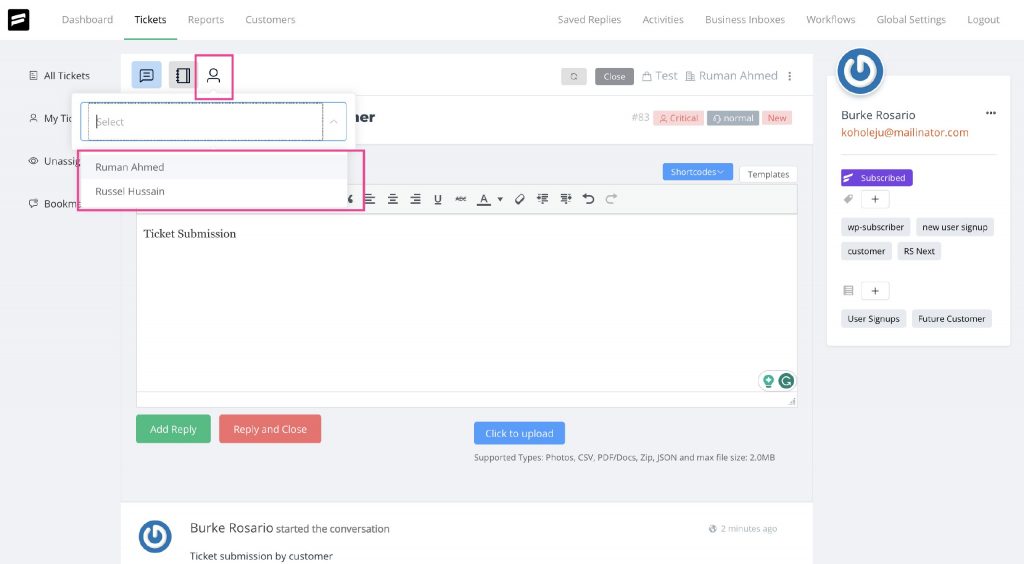 Step: 04
Once a ticket is assigned, other agents can see the ticket status, whether the ticket is assigned or not. Following this, they won't spend time on an assigned ticket. They will move on to another issue.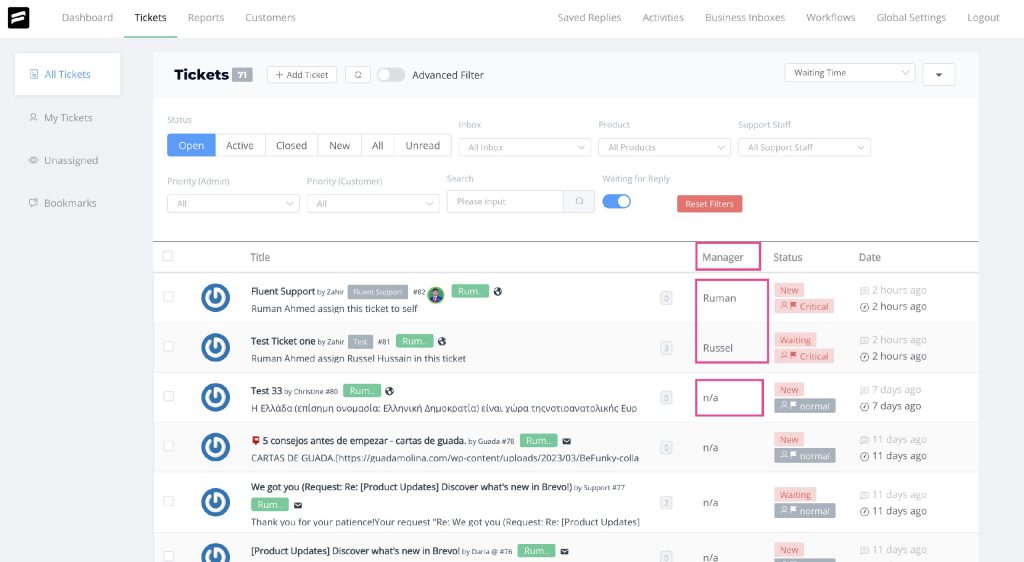 Step: 05
After reviewing the ticket, the agent gets to work on the problem's resolution. Considering the issues, a support agent can take several steps. He could reply to the ticket by texting, attaching files, and even providing video tutorials.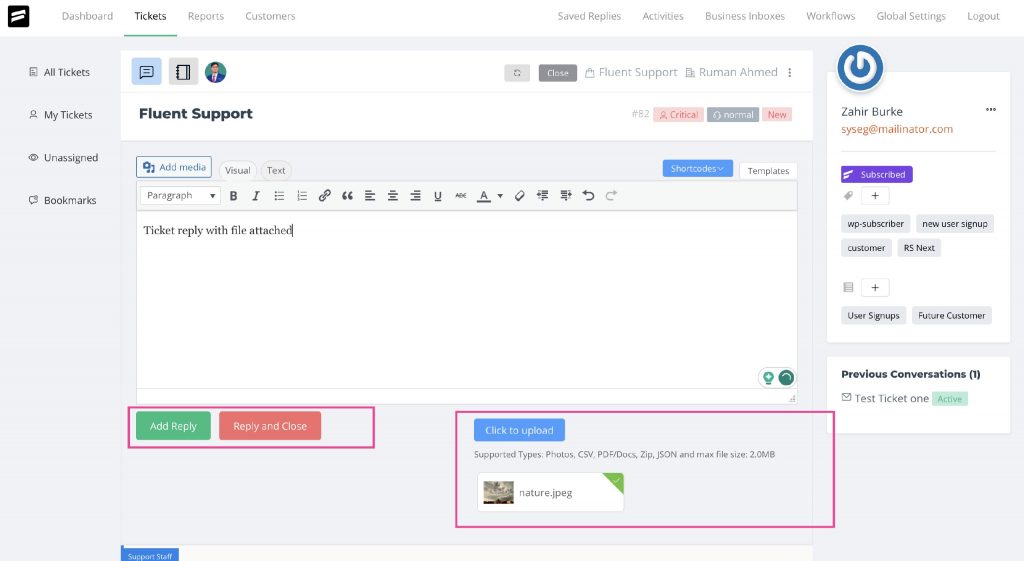 Step: 06
After sharing the solutions, the agent can update the ticket status to "resolved" or "closed". Some support agents will not close a ticket until the customer has agreed to the solution.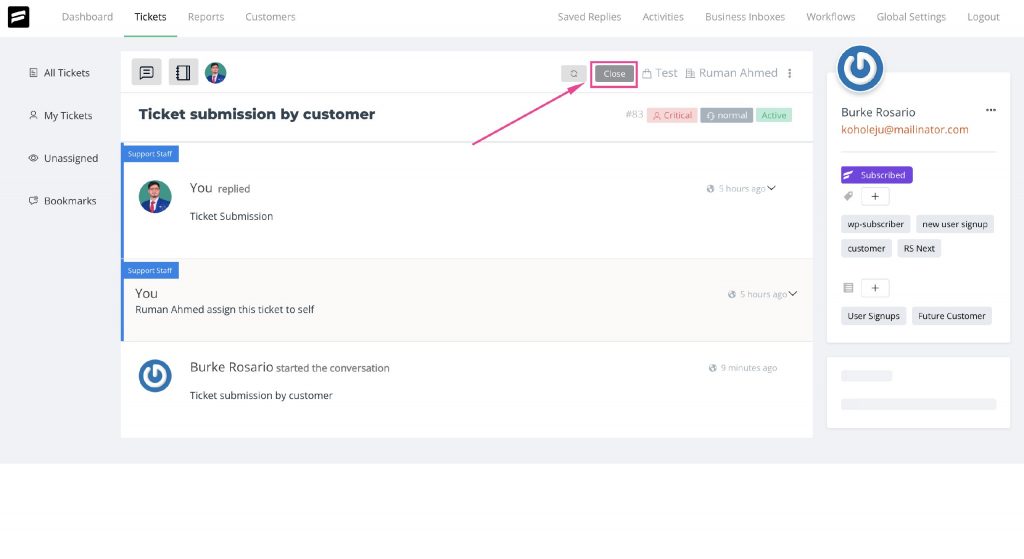 Step: 07
Agents can store the issue and its prospective solution as a reference. By doing so, agents can mark repetitive points.
Help desk terminologies
There are many new terms you must learn if you are new to a help desk environment. Here's a guide to help you get to know some of these terms.
Agents
Help desk agents are the frontline of customer service and are dedicated to resolving customer service queries and issues. Agents continuously interact with customers. Due to the continuous interaction, they could gain a unique understanding of customer problems compared to other members of your company.
Most importantly, the gents must have efficiency. As they play pivotal roles, agents can also make a real difference in the customer experience. They can help customers get the most out of products and services, and they can help build customer loyalty.
Ticket
A ticket is essentially a record or a digital representation of an issue, query, or request that a user submits in a help desk management system. When a user contacts the help desk seeking assistance or resolution, a ticket is created for that user in the help desk dashboard.
Submitted tickets are assigned to agents who have the necessary skills, experience, and knowledge to handle the specific type of issue. Here, agents must ensure that each customer's concern is tracked and addressed efficiently.
Ticket status
The ticket status allows to track the progress of a ticket through its lifecycle. Each ticket starts with the status "open." And then progresses through a series of statuses until it is resolved. A ticket is not marked as closed until the customer accepts the shared solution.
Ticket status provides valuable insights into the progress of each ticket. Furthermore, it enables the support team to effectively manage and prioritize their workload. Additionally, customers can also filter tickets based on the situation.
Escalation
Escalation is the process of transferring a ticket or issue to a senior agent, customer service manager, or another department. In some cases, the initial support team or an agent is unable to resolve an issue. To tackle the situation, tickets are escalated promptly for resolution.
The whole process is critical and time-consuming, so customers should be kept up to date throughout the process. Escalation plays a big role in ensuring the resolution of complicated tickets and positive customer support.
SLA
According to Fluent Support, "A Service Level Agreement (SLA) is an agreement on a set of deliverables (quality, availability, and responsibilities) that both the service provider and the customer have agreed on." A help desk management system can help you track performance against key SLAs.
Basically, an SLA is a contract between a help desk and its customers that defines the level of service that will be provided. Metrics like response time, resolution time, and customer satisfaction are frequently included in SLAs.
Customer satisfaction rating
Customer satisfaction is a key part of any team's success, especially in customer service-oriented fields like help desk management systems. Here, a Customer Satisfaction (CSAT) survey is sent to customers via message, chat, or email to ask them to rate the quality of your service or support.
The majority of CSAT surveys consist of a simple set of questions that enable customers to rate their satisfaction level based on their most recent interactions. Here, agent-specific surveys are also available, where customers can rate their support experience with a particular agent.
Knowledge base
A knowledge base is a store of information that can be used to assist in resolving customer issues. It helps customers find self-help resources like articles, FAQs, how-to guides, troubleshooting steps, and even video tutorials.
There are typically both internal and external knowledge bases available. Here, the external knowledge base is appropriate for customers as its repository is openly available to users. On the other hand, the company's employees and consultants use the internal knowledge base.
Wrapping up
Finally, let me ask you some questions. Are your customers happy with your customer support? Are they getting proper support? If you are unsure about it, start using the help desk management system. It is the most organized way for ensuring stellar customer support.
Thank you for your time!
Your own Support Portal in 5 minutes!
Start off with a powerful ticketing system that delivers smooth collaboration with unlimited room for your customers.