Why Balancing Speed and Quality is Crucial for Customer Service Success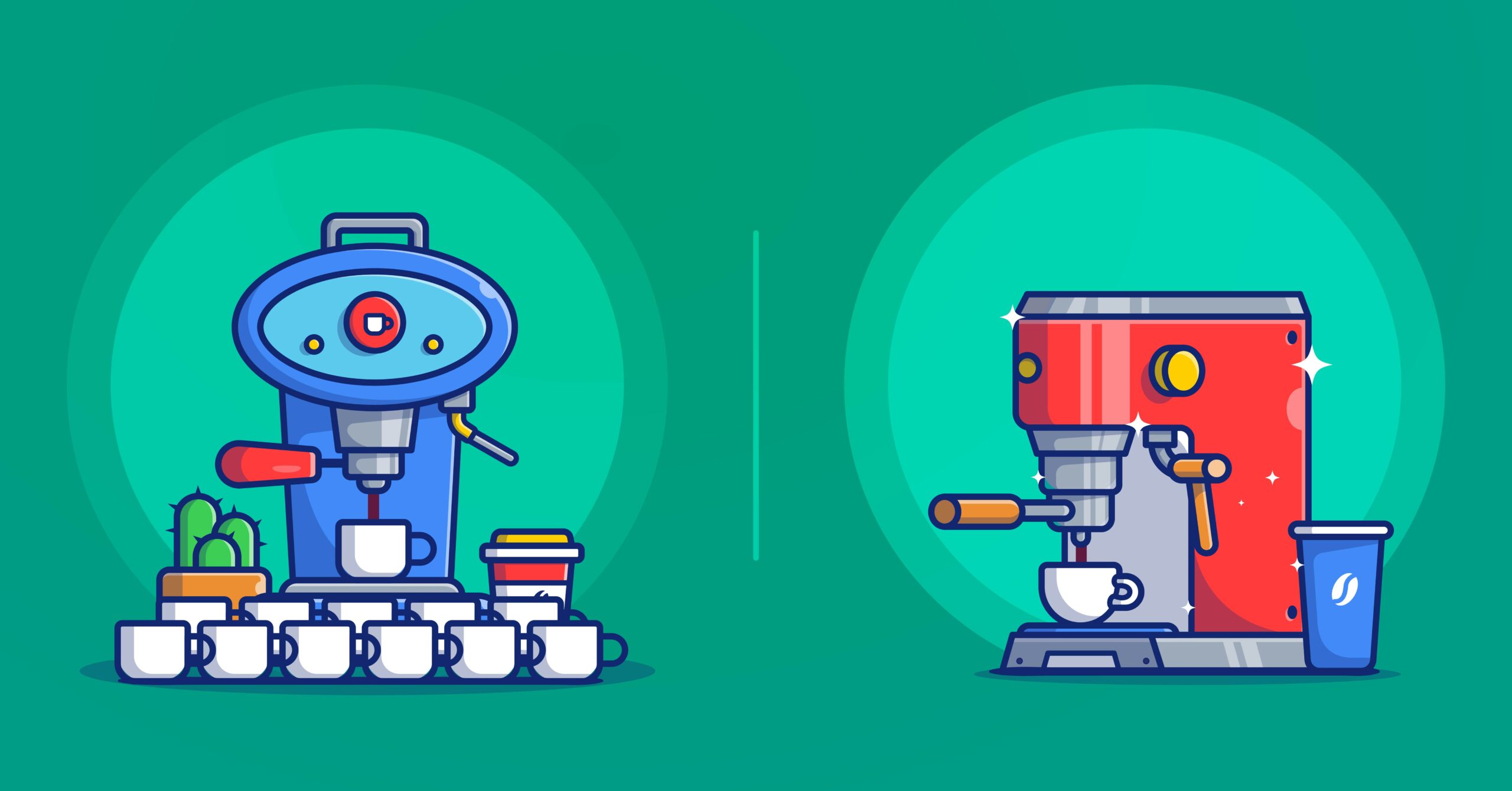 Does speed matter in customer service?
The answer is both YES and NO!
Customers expect a fast reply when they contact your support. But if your support provides a generic answer to their questions without providing exact solutions, it may accelerate into a frustrating situation for customers.
Speed is vital in customer service. We all want to clear our ticket backlog. Who does not? But it can be a severe issue when you reply without context or providing real value.
Customers want fast replies, but they want solutions too. Most times, customers are happy to wait for a real-time solution to their problems.
Fast Customer Service VS Great Customer Service: What is better?
Customers will always be ready for fast customer service. Sometimes businesses use fast customer service to impress a first-time customers. Amazon does this frequently with their Amazon prime service, where they deliver products to customers on the same day. Customers get delighted with the fast delivery, which makes them order more and more from amazons massive product catalogs.
Fast customer service is a helpful way to 'WOW' customers and hook them with your service.
Nowadays, we live in a world where everything is so fast, available just with a click in a few minutes or even seconds. People have gotten used to fast services. When the service is slow, customers get frustrated easily.
Yelp, a customer review site with 77 million unique users per month, also stated that "reviews that mention "fast," "quick," "prompt," or "speedy" are consistently rated higher on their site. And on the other side, reviews that mention that the service was "slow" tend to be rated closer to 1 star."
But does it reveal the complete picture?
Speed is easy to measure. It is almost used everywhere as a most used customer metric. But researchers found out that most times, people are not concerned about speed when it is all about solving a problem. Your ticket times and fast response times do not show how your customers are being treated and what impression they got after contacting your support.
A positive customer impression after a successful ticket closing increases customer satisfaction. Satisfied customers, over time, become loyal and bring repeat sales for your business. Customer satisfaction is important, sometimes more than fast service. You can only achieve that with great customer service. And great customer service takes time.
RightNow's Customer Experience Impact study says that consumers stated that staff behavior is their no.1 reason to change business to their competitors with good support.
Rude staff behavior is an example of bad poor customer service. Customers get a wrong impression about your business from this type of situation. Great customer service eliminates this situation with empathy, care, and listening to your customer with care.
When you care about your customer, you will take time to listen to their problems and focus on solving them. Rather than only focusing on how fast you can reply to the ticket. Although customers want a fast reply, quality customer service is the only way to satisfy a customer in the long run.
What is fast customer service?
Customers hate waiting and replying to customer queries as fast as possible can set you apart from your competitors.
Fast customer service is getting in touch with your customer fast when they contact your support for solutions. Speed of service (SOS) is a term used in customer service to measure the speed of customer service. Fast customer service reduces customers waiting time and improves your ticket response time.
Why does speed matter in customer service?
Nowadays, customers expect companies to provide high-quality service in a quick time. Companies widely use the speed of service (SOS) as a speed metric to measure overall customer service. Speed of service can be different depending on each industry, product, and service. SOS helps to determine 'Average Handling Time' for businesses.
Research from Microsoft stated that 54% of customers' expectations for high-quality customer service from companies rose high from the previous year. Surprisingly, 72% of consumers expect businesses to know who they are, their interest, and their purchase history when they contact your customer service, basically the essence of proactive customer support.
In a survey, 88% of consumers stated they expect a reply from a business within 60 minutes. Customers can be influenced very quickly in today's digital world. If they have to wait longer to get service from you, they will not hesitate to leave and look for good service from your competitors. In this competitive market, speed can help you make you stand apart from others.
Deliver super fast Support!
Provide customer solutions through one-to-one communications right from your help desk software.
How can you improve slow customer service?
Speed of service (SOS) not only helps you improve response time. It also looks into how much time it needed to complete the service request and how much time a user had to wait for the service. Any follow-up emails or calls are also part of the speed of service.
Improving slow customer service needs a good look into your speed of service (SOS) metric. If your metrics show a red line, it is time to improve your overall customer support system.
Here are some ways you can start improving your customer service to become fast:
Invest in good help desk software. If your help desk could not handle the big-ticket volume or is not fast enough, you should change it. There are affordable help desk solutions out there that can streamline your support. Things you should consider in a good help desk:
Speed: how much does it take time to load pages?
Automation: does it provide automatic workflow?
Integration: Does it integrate with other products and services?
Dashboard: Does it provide a great dashboard for admin and agents with activity logs, reports and advance search?
Before investing in help desk software for your team, always check out these questions.
Use chatbots for first contact. Chatbots are easy to install and you can start using them immediately. You can integrate your free resource like a knowledgebase with it, so it can send proper query answers using an AI system without involving your agents. But make sure there are easy ways to contact your agents if users want direct human help.
Use automation. Automation can help you improve your first customer's contact point and help them with their queries. You can point them in the right direction like chatbots or use automation to tag, categorize and assign immediately to an agent. If the agent is unavailable, you can automatically run automation to assign other fallback agents for that ticket.
Always build resources for self-service. Help your customers to help themselves. Most customers try to solve their problems by themselves before contacting your support channels. Help them with your knowledge base, in-depth guide and video tutorials. Build a community around your self-service solutions. You can provide your existing customers with a community forum where customers can help each other with minimal agent involvement. This will also reduce ticket queries for general problems in the long run.
What is excellent customer service?
We covered fast customer service; let's dive into excellent customer service.
Excellent customer service is not just fast service; this is where you go beyond customer expectations. When you go beyond the customer's basic needs, provide value to your customers; customers will recognize your effort and reward you with their loyalty. Customers will come back to do business with you because they feel special, not that you replied fast, but you took time to listen to their problems, showed empathy and took care of their problems.
How important is it to deliver excellent service?
You can hook a new customer with your business by providing fast service. Fast service will keep you ahead of your competitors in the market. But how can you keep providing value to your customers after that?
Here comes excellent customer service. In today's world, companies compete with products with the same features. It's excellent customer service that can help you stand out and become successful. Your customer service can influence your customers, build a connection with them personally, and make them keep coming to you. Excellent customer service add value to your brand. Sometimes consumers are happy to pay more for a product if it comes with excellent after-sales customer service.
What are the benefits of great customer service?
There are many benefits of great customer service. It can help you increase customer satisfaction and increase revenue in the long term. Excellent customer service can help you achieve:
Repeat customers, repeat sales. As a result, steady business growth
Customer trust for the long run.
Loyal customer base who will do word of mouth organic marketing for your brand
A valuable community around your brand to help new and existing customers
High customer retention and reduced customer churn rates.
Positive reviews about your brand
Zappos does great customer service like no other company. They entirely focus on customer experience through their marketing. It has over 500 million sales in 2021. The company was started in 1999, growing its sales from none to 1 billion from repeat customers and word of mouth organic marketing. Amazon bought it for 1.2 billion in 2009 and still operating Zappos independently.
Zappos focused on customer service from day one. "People will not choose your business if you don't provide them great service," says their senior director of customer loyalty.
Zappos CEO Tony Hsieh described why Zappos focused on customer service from the start in his book "Delivering Happiness":
It was proven to Tony Hsieh through various conversations and emails from customers that people want to feel special and they crave connection. Don't just treat them as a number in your company spreadsheet. Make your business more human, make connections with your customers and they will give you their loyalty for a lifetime. Zappos did precisely this and its growth was beyond everyone's imagination.
Tony Hsieh's book "Delivering Happiness" is a fantastic book about customer service and company culture. I found it immensely valuable when I first read it. I highly recommend anyone interested in customer service should read this book. Thank me later!
Why is customer satisfaction important?
Customer satisfaction is a customer metric to measure how happy or unhappy customers are with your products or service. Customer satisfaction (CSAT) is the easy way to know your customer, their interest and how they react to your brand.
Great customer satisfaction can result in high customer retention. It helps you identify unsatisfied customers. Addressing their concern can help you gain their trust and reduce negative reviews. You can also identify your happy customers, nurture them and encourage them to refer others to your brand through word of mouth marketing.
CSAT data also help you prioritize customer service, provides new features ideas for your products and create opportunities to attract new leads. CSAT data gives you insight into your internal systems to point out problems before they arrive.
Measure customer service in the right way
Fast customer service and outstanding customer service can help businesses achieve massive success if you put it in the right way. When you measure your customer service correctly through various service metrics, you will learn how to use fast and great services in your company.
Use fast service to attract new customers and gain market share if you are in a competitive product category. You can collect leads faster and increase revenue from day one using fast customer service. Then cultivate loyalty among these customers and gain their trust through excellent customer service over time.
The connection between speed and quality in customer service is essential for any business. By putting the right systems in place and measuring the right customer metrics, businesses can achieve it. You should prioritize understanding how your customer feels about your brand and optimize speed or quality over their preference as a brand. In the end, it is the customer's need only matters.
Your Support Portal in 5 minutes!
Start with a powerful ticketing system that delivers smooth collaboration with powerful integrations.