The ultimate goal of customer service is to provide a seamless & great customer experience. But is that all?
How can companies ensure they are doing right? Here come customer service objectives, which set the seal on great customer experience.
Customer service objectives establish the goals and determine the KPIs business try to achieve. Another part of customer service objectives is customer service resume objectives. Understanding customer service goals, objectives, and KPIs are necessary to write great customer service resume objectives.
In this blog, we'll look into customer service objectives, the goal of customer service, why it's important and how to write customer service resume objectives.
Goals of customer service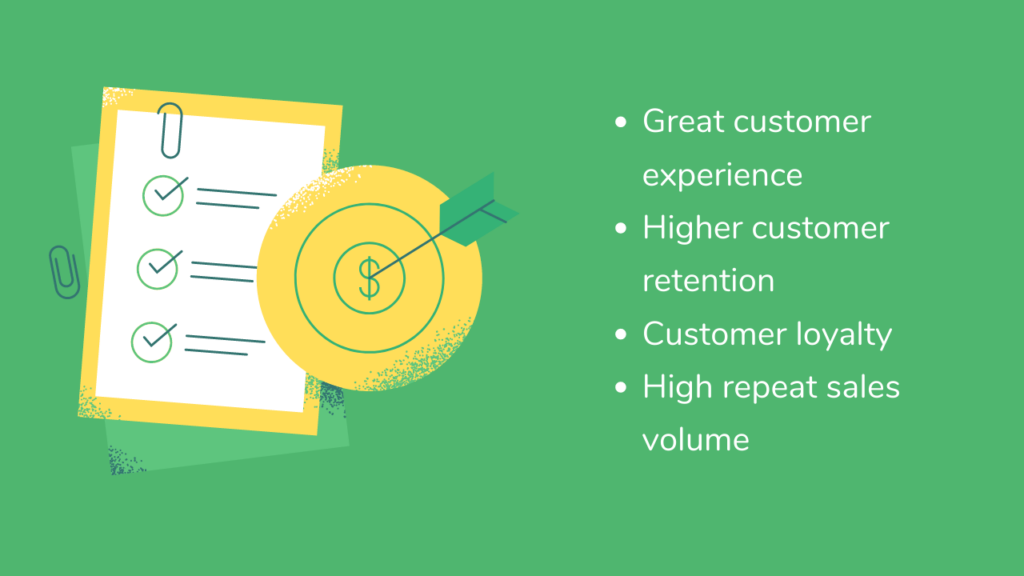 Customer service goals are simple. Increase sales through great customer service & build a loyal customer base. So these loyal customers will come back again to buy goods or services from you from time to time.
Here are the straightforward goals of customer service:
Respond to customers' queries quickly and retain them.
Show empathy towards customers and use customer interaction to build deep connections.
Collect data from customer interactions, find customers' pain points and share the data with other teams.
Nurture relationships through customer success and cultivate loyalty.
Improve customer retention through great customer service and improve brand reputation.
Good customer service is essential to make a brand customer's first choice. Often mistakes can happen, but if your customer service is fast and provides quality service, customers are willing to forgive and forget. Great customer service requires a willingness to actively listen, act quickly with the right solutions and communicate clearly.
Objectives of customer service
Customer service objectives help you to deliver quality customer service fast. Here are a few objectives of customer service widely used by industry experts.
1. Be a customer advocate
Businesses need to remember that company policy is only there for a while. Sometimes they focus on company policy rather than customer needs.
For companies to become customer-centric, they should focus on customers first. Your customers do not want to know your company's policy every time. Your agents should be an advocate for customers. But that does not mean they have to do everything a customer wants.
Knowing when it's time to bend the rules or policy to satisfy a customer is essential. Train your people to provide great customer service. They will become a customer advocate on the go!
2. Cultivate customer loyalty
Customer service is the one-to-one way to create long-term relationships with your customers. Your agents are the catalyst to cultivate customer loyalty for the long term. The way they talk & they interact with users can influence a customer's behavior ten times more than a product copy.
Focus on providing real value fast but not forgetting the quality of the solutions. Customers want fast replies but not poor answers. It needs more and more great interactions to build loyal customers.
Consistent good customer service at every touchpoint of the customer's journey is the key to connecting customers with your brand and gaining their loyalty. It is easier to retain old customers than to attract new ones. One bad customer experience can be the reason for customer churn. But a single great customer experience can make the customer stay with your brand long-term.
3. Providing fast but quality solution
Want to build customer loyalty quickly? Provide fast but quality solutions. Today's customers' attention is easy to catch and easy to lose. If you can make them used to your customer service, they will come back to you rather than your competitors.
A reply in 5 minutes with no value will not make your customers happy. On the other hand, a detailed answer but 5 days late will make your customer furious if they need the solution right when they email you!
First, response time is an essential metric, but do not follow the metrics only. Provide real value while keeping the metric high. The ultimate goal should be customer satisfaction.
4. Focus on customer satisfaction
We are telling you to improve customer satisfaction. But how can you focus on customer satisfaction while chasing all these customer support metrics?
To improve customer satisfaction, first, you must know how satisfied or dissatisfied your customers are. Use customer satisfaction surveys after every customer support interaction. These surveys will give you a clear picture of how customers are treating your customer service.
Note down their dissatisfaction points and try to improve those areas immediately. Train your customer support agents on how to provide good customer service. Look for potential causes for customer dissatisfaction and remove it.
The best way to satisfy your customers is to help them to find ways to help themselves. Provide knowledge base, updated documentation, quality guides, and free premium video tutorials. Most times, customers want to resolve issues themselves. You can use automation or AI chatbots to provide them with resources. Constantly work on customer experience around your products, so customers will have less dissatisfaction, and you will have fewer customer support queries.
5. Become a brand ambassador
Customer service representatives are the face of your company. They are the ones who talk to customers directly, they know their pain points and they can influence a customer's decision with their words.
Train your customer service people to become the brand ambassador. It is their job not only to share the good news with customers but also the bad news. Without dissatisfied customers, they should be able to say no professionally.
Only empathy and compassion for what they do, service people can keep the bar high for customer experience. They are your business's front people, who tell customers how good your product is and why they should use it. You should focus on guiding them to provide the best service for your customers using efficient ways.
6. Collect customer feedback
Customer data tells a lot. How they use your products, what they lack, what frustrates them, and what their pain points using your products can help you improve.
Learn ways to collect customer data and customer feedback. Use surveys, polls, and short queries to learn more about customer perspectives about your product. Use them at each point of the customer journey so that you can improve the point-to-point interactions customers have with your product.
Customer feedback will also show you how effectively your customer service team works. Use customer feedback forms to collect customer satisfaction data after a customer service representative closes a ticket.
Do not hesitate to ask your customers how to improve your product. Your customers are your best critics. If your product provides real value to them, they will want you to succeed more. Use that to your advantage. Use different channels to collect feedback based on your customer's preference. It will help you collect more data from customers who are willing to share it with you but only on their preferred medium.
7. Increase customer lifetime value
Customer lifetime value tells you how valuable a customer is to your business in a certain quarter. It can be calculated by the amount of revenue generated from a user in their lifetime with your business.
You can increase your customer lifetime value by creating a customer-first strategy. Follow all the previous points we mentioned from 1-6. It is crucial you have a system to collect data, customer feedback, analyze it and measure it.
Measuring your data will help you understand the customer's pain point, what you lack, and how you can improve the overall customer experience. Customer lifetime value also depends on your customer retention and churn rates.
8. Improve customer retention & reduce churn
Customer lifetime value highly depends on high retention and low churn rates. Customer service representatives can be a catalyst in improving your customer retention rate. When a customer contacts you for help, your support agent should take the opportunity to win them by providing excellent customer support.
When customers are handled with a friendly demeanor and empathic way, it will leave a lasting impression on those customers. They will have a great customer experience that they might share with their friends and family and become the medium for your organic word-of-mouth marketing.
Customer churn rates reduce when you remove all fiction from a customer's journey. Self-help tools, stand-on live support, AI chatbots, and real-time human helpdesk support can eliminate any risk of losing customers. When you provide great customer support on every interaction, customers will recognize your effort and reward you with their loyalty.
Key metrics for customer service objectives
There are some key metrics support teams follow for their customer service objectives. They are:
Customer satisfaction score – This helps you determine how satisfied a customer is after a support conversation. You can also use CSAT for customer onboarding to customer refunds.
First response time – it is essential you log and analyzes your support team's first response time. It tells you how long customers had to wait to get the first response from your team. If your average first response time is high, it will be hard to retain new customers.
Average resolution time – A great customer experience highly depends on how much time it is required for your support agents to solve a customer's problem. You don't want a high average resolution time on your help desk metrics if you seek to provide a good customer experience.
Average ticket backlogs – one of the best KPIs to determine how efficient your customer support team is to determine how many tickets are on backlog at a certain time. You can find out what you should do or how many agents you need if ticket backlogs are high on specific periods (e.g.- deal seasons)
Customer retention & churn rates – How many customers you are losing in quarters and how many are retained at specific times can tell much about customer service performance. Great customer experience will help you retain customers, but if your customers are churning after a support conversation, it is necessary to look into where the support team is failing.
Customer service resume objectives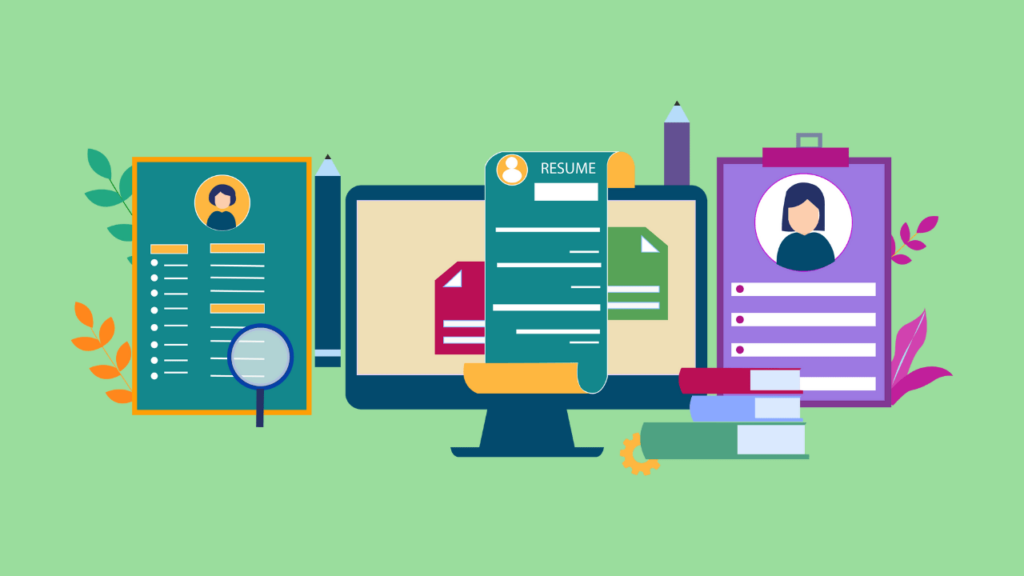 Customer service resume objectives are part of your resume, which describes your skill, experience, and ability—it summarizes your expertise for HR managers.
You should write new objectives for every job before applying. Customer service resume objectives should be on top of your resume for a direct positive impression.
Why is a customer service resume objective important?
Customer service is not what it looks like. It's not about answering customers' emails & calls; customer service jobs require more than that. It's where relationships build and forged for the long term.
You need certain technical skills to handle daily customer queries and day-to-day operations, but it also needs soft skills. Soft skills like empathy, positive tone of voice, body language, intuitions, quick thinking, and fast problem-solving are necessary to stand out in the competitive market of customer service jobs.
Soft skills mixed with technical skills can help you develop connections with customers and gain their trust. When your ability to influence customers' decisions is high, you will be more valuable to your organization.
Your customer service resume objective should highlight both your technical & soft skills. A strong resume objective will differentiate you from others applying for the same positions. Clear and direct customer service resume objectives will be an advantage for you at every step. It will showcase what you can do and how your customer service resume objectives align with the business's customer service goals.
How to write a goal-oriented customer service resume objective?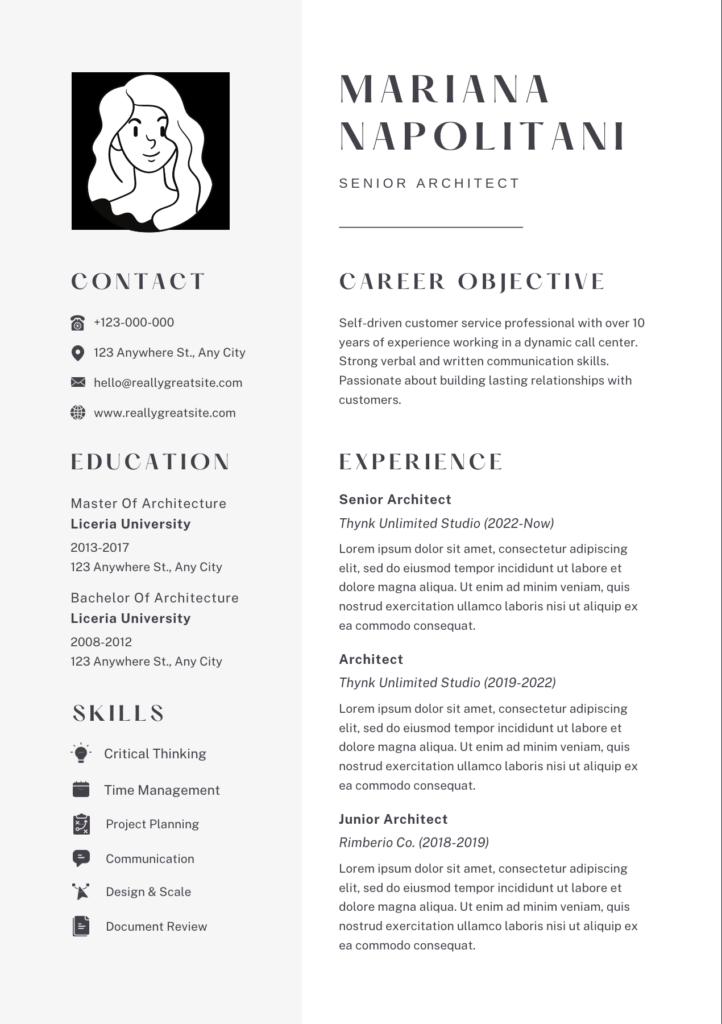 Goal-oriented customer service resume objectives and using a resume maker will help your resume stand out from others. Here is how you should write one-
1. Highlight your skills
Include your technical skills for the job in your resume objective. Highlight what you do best and what you can bring to the table. Remember your soft skills. Mix them with your skill, but don't lie about them. You can learn new technical skills on the go. Soft skills can only be gained in natural ways.
Some are born with it, like empathy. Some can be accomplished with determination, like time management. Technical skills are important for daily customer service jobs, and soft skills are essential for connecting with customers to win their trust.
2. Showcase your experience
If you have long-term experience in certain customer service areas, showcase it on your resume. Highlight that you are open to exploring new areas as long as you can provide value.
Don't have a background? Show that you can stick with certain things for the long term. Customer service requires a person who can stick to the problem until finding the solution. Your track records will speak for you.
3. Explain your expertise
Include your past accomplishments in your resume objective. If you work in customer service jobs, you might pick up certain expertise which will differentiate you from others. Explain them in paragraphs for clarity.
You can use numbers and data to describe your authority in certain areas. Businesses want people who can bring them more sales by retaining customers. Your expertise should align with the company's needs or explain why they may need your expertise.
Conclusion
Customer service representatives must have a passion for serving customers and fueling their success. You can only grow in customer service jobs if you are interested in taking care of your customers. Showcase your skills, expertise, and understanding of customer-centric mindset in your customer service resume objective.
Research what customer service means to the business you are applying for. Learn about their brand values and how they are serving their customers. Resonating your customer service resume objectives with company goals will help you to stand out.
Your own Support Portal in 5 minutes!
Start off with a powerful ticketing system that delivers smooth collaboration with unlimited room for your customers.