In this digital era, everything we do is now one click away.
When we want to buy anything, we search it online. Instant gratification is a part of our life now. Ecommerce is part of our daily activities. The global online market cap is $4 trillion and it's growing fast!
Ecommerce customer service plays a huge role in the eCommerce business. Businesses invest a lot in product development, marketing, and customer retention. But without great eCommerce customer service, nothing matters.
Because customers have lots of options nowadays. If your customer onboarding is not seamless and customers can't get help instantly, this could quickly drive them to competition. In this blog, we will cover what is eCommerce customer service and how effectively you can implement effective best practices for great eCommerce customer service.
What is eCommerce customer service?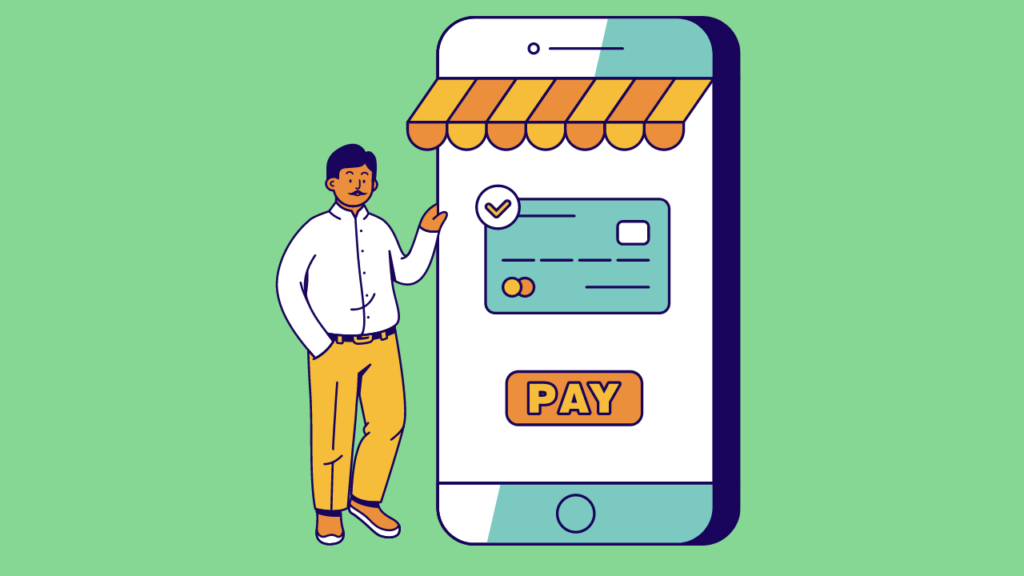 eCommerce customer service is the service you provide to your customers to help them purchase. eCommerce customer service strategy is simple; it helps onboarding customers to make a seamless purchase and provide them with instant solution for their problems.
Every month 206 million people visit amazon.com for their daily eCommerce needs. Customers are looking for a fast online retail experience. Nobody wants to waste their time buying something.
Companies invest a lot in helpdesk software, live chat, and call centers to deliver great customer service. The better customer service one can offer, customers reward them with repetitive purchases and organic marketing through word-of-mouth.
One Microsft survey says, 95% of customers prefer customer service as important for brand loyalty. Customer service is not just an extension of your business; it is the central part of an eCommerce business. Consumers want everything fast. One bad customer service experience can make them abandon you and try your competitors to find what they offer better than you.
Millennials prefer good customer service more than anything, and now they are eager to pay 21% more! Great eCommerce customer service is the fastest way to acquire new customers, retain repetitive customers and increase revenue.
Ecommerce customer service best practices
Customer service plays an essential role in creating long-lasting relationships with customers and building trust. But how can eCommerce businesses use customer services to do exactly that?
Follow these best practices to provide great e-commerce customer service to your customers:
1. Provide self-service
Today's customers want to do everything for themselves. They don't want to rely on others. Search engines and unlimited information online make it possible for them.
Customers want to find relevant information by themselves. It is your duty to help your customers help themselves. Start this with a great self-service. Here is how to do it:
Have a complete F.A.Q section on your website. Provide the most repetitive question's answer there. Make it easy to read and find from your homepage.
Build a great knowledge base. Give proper documentation, with photos and screenshots. Write everything step by step and provide good how-to guides.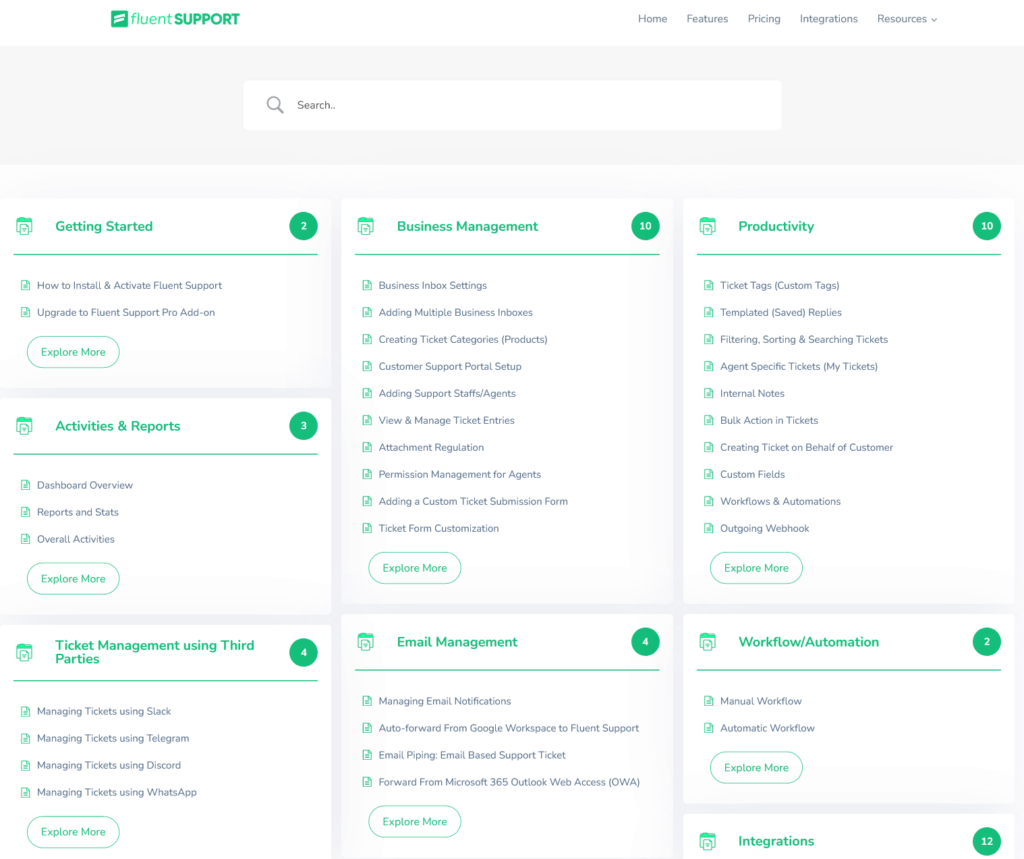 Use video tutorials for complex issues. Host your videos on your youtube channels. It will save your hosting space, and you can use the youtube search engine to reach more users. Youtube is the second most used search engine in the world. Learn about youtube video SEO, and make sure your videos are showing up in search results for exact keywords.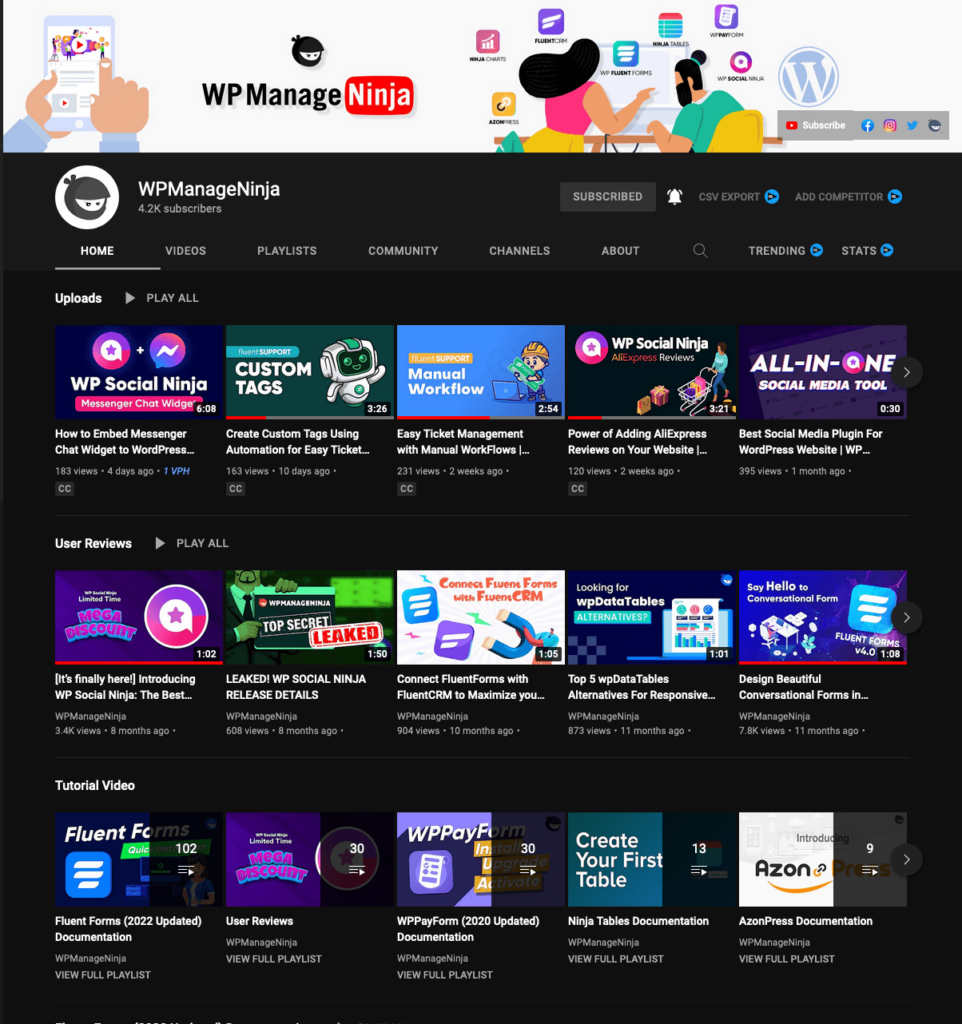 Offer a place to your super customers to hang out. Start a community forum where your super customers can connect and help everyone with their expertise. It will also reduce support ticket volume, and support agents can reply to most requested questions in the forum just one time. Users can also search for previous answers through forum posts and save time without opening new tickets.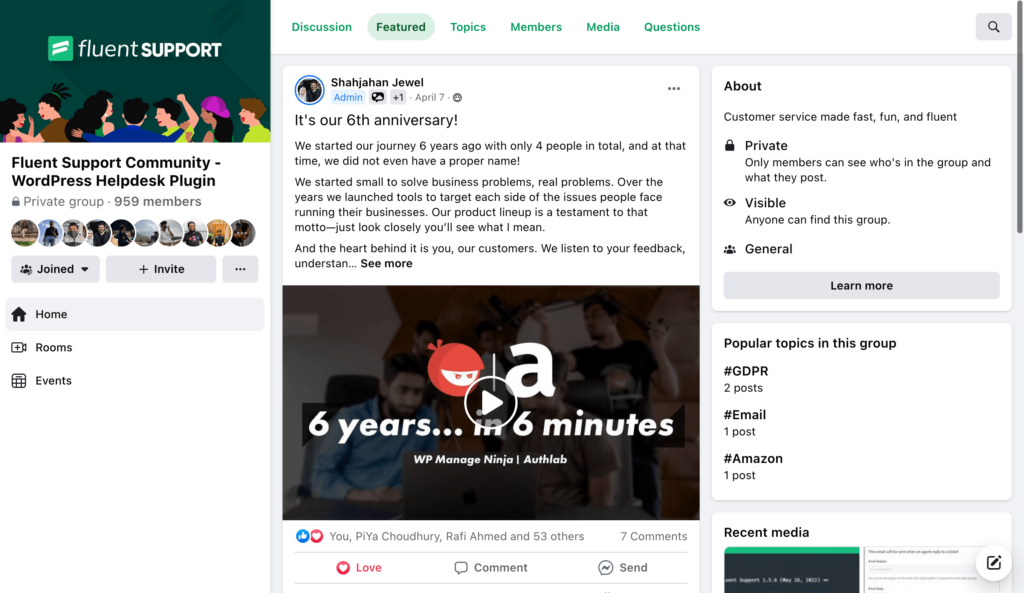 Use a sophisticated helpdesk plugin to push documentation tight into new ticket creation. Like Fluent Support integration with BetterDocs suggest documentation automatically when users type related words into ticket title. It helps users by recommending relevant info, reducing duplicate tickets, and saving time for both agents & customers.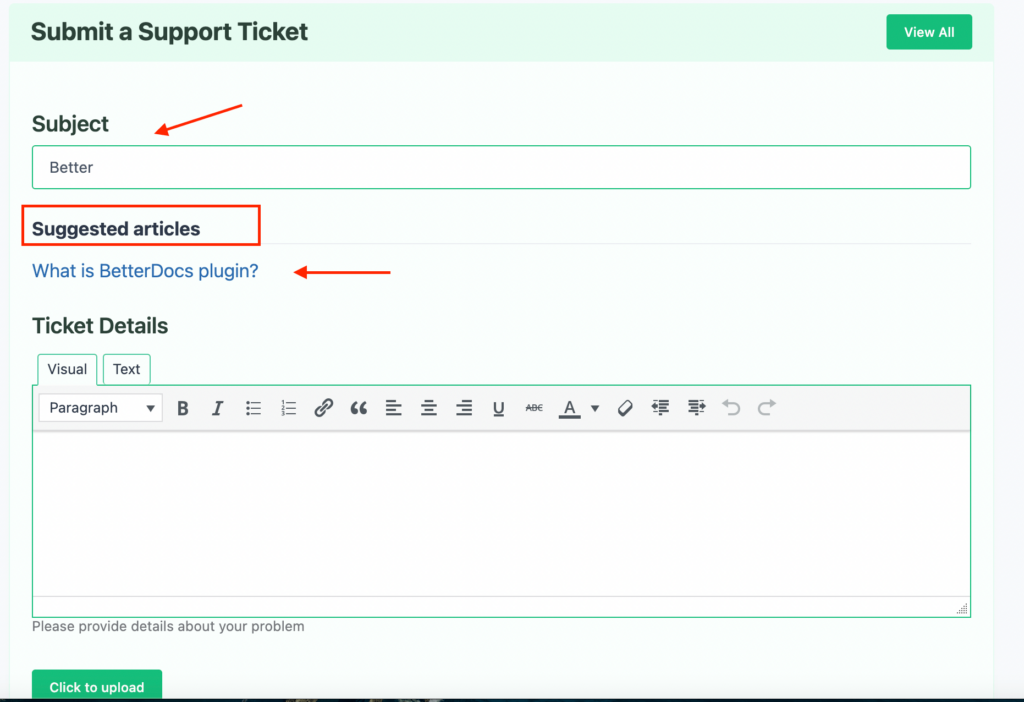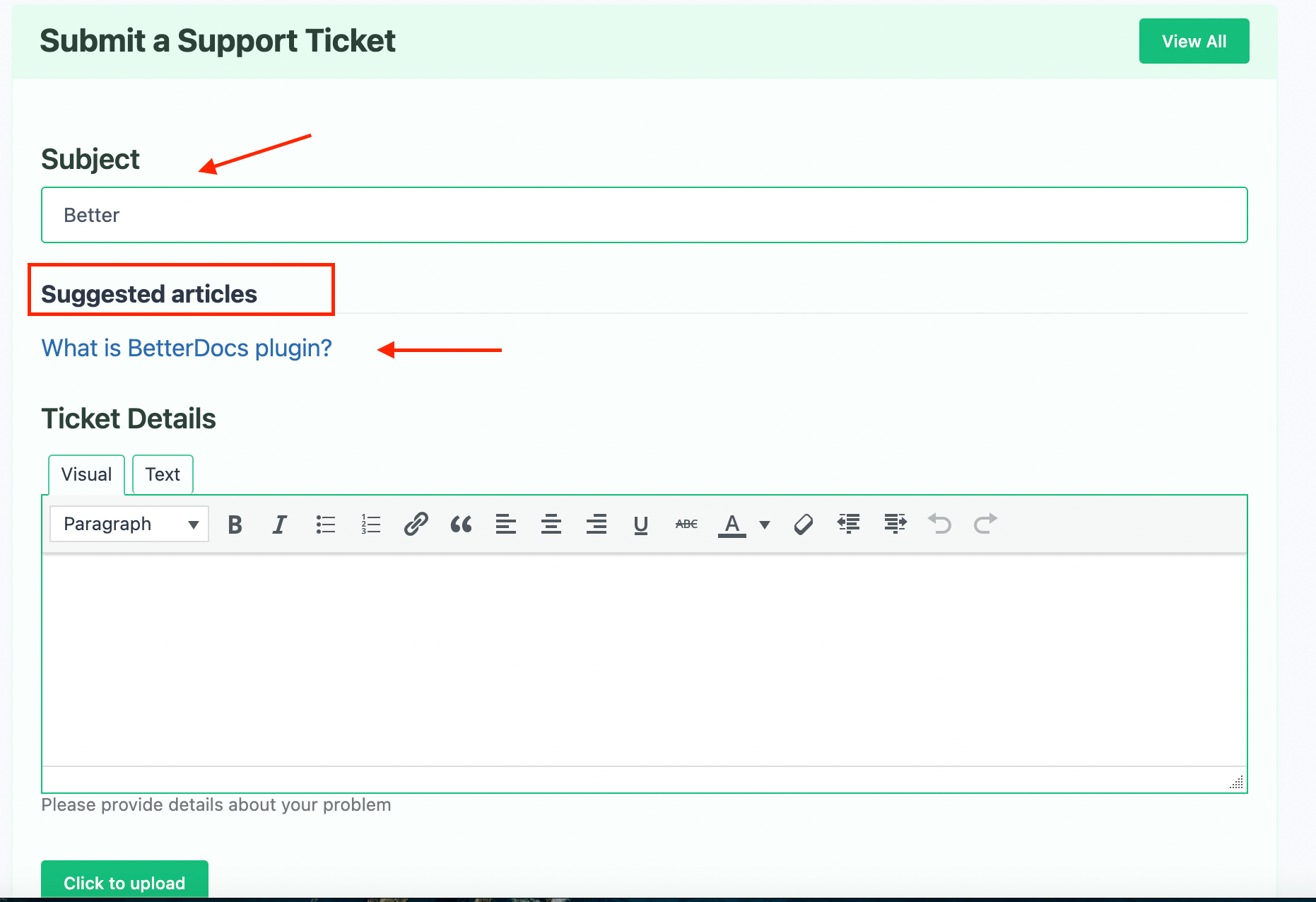 Over 60% of U.S. consumers prefer self-service, and 77% of consumers have already used self-service to solve their problems. A well-written knowledge base can reduce your support ticket volume by at least 21%!
Deliver Super fast Support!
Provide customer solutions through one-to-one communications right from your help desk software.
2. Use automation
Automation can be a lifesaver if you use it where needed. Jeff Bezos famously said one time, "The best customer service is if the customer doesn't need to call you, doesn't need to talk to you. It just works." Customer support automation is not very hard to implement if you choose the right helpdesk for your customer support operation.
Use automation to automate repetitive tasks like –
Agent assignment
Add and remove tags
Bulk ticket reply
Add response
Add internal notes for team collaboration
Add customers to a specific email list
You can do all this with most helpdesk (like Fluent Support). Choose the right support ticketing system with automatic workflow features. Train your agents on how to automate repetitive tasks.
3. Provide multi-channel support
Customers nowadays have high expectations when they buy something from a business. In today's eCommerce era, customers want the business to provide support on their terms. A business has no choice but to offer multi-channel customer support in this ever-changing social media era. Because customers have so much freedom to share their frustration or complaints anywhere, one complaint can be amplified by social media and go viral, reaching millions.
If you are not active on social media and not responding to customers from their preferred channels, you will miss big chunks of your customers. Over 31% of customers reach companies through Twitter, 45% using live chat, and 33% using Facebook!
Companies use social media to connect with customers on a personal level and build trust for long-term relationships. Business often uses best social media ads to catch the attention of their customers, target their audience and build brand awareness. People crave meaningful personal connections from business, and multi-channel support is the fastest way to gain it. Train your agents to offer seamless multichannel support and integrate your customer support team and social media team for better support.
Rather than funneling customers' questions through support tickets, use the omnichannel experience to gain the trust of your customers. Attended customers' complaints with a Twitter reply or Facebook messages, giving them what they wanted without wasting their time. Customers will reward you with satisfying reviews by boosting organic reach and increasing brand loyalty through social media.
4. Be human, don't be a bot
When customers contact your support, they expect a human to provide solutions. Try to sound as human through your word as possible.
If you are using automation for repetitive tasks, use personalized texts. Do not sound like a bot. If you are using a chatbot in your live chat, customize your chatbot to sound like a human. Use words like please, thank you, and more positive words.
If you use call centers as your customer support solution, use short phone prompts and make it easy for customers to connect with a human. Train your agents to show empathy when listening to them. Great customer service is easy to provide when you listen to others.
According to researchers, 33% of customers left the business for lack of personalized support. Use the right tool to integrate customer data with support tickets, so agents can access the data without searching for it. Like Fluent Support, it integrates well with WooCommerce, Easy digital downloads, and more & shows customer purchase data right into tickets. Fluent support also shows customer profiles from WordPress user profiles & FluentCRM; agents can know more about customers and personalize their ticket replies!
Here is a perfect example of this, watch how a pet food brand Chewy is using empathy to connect with its customers!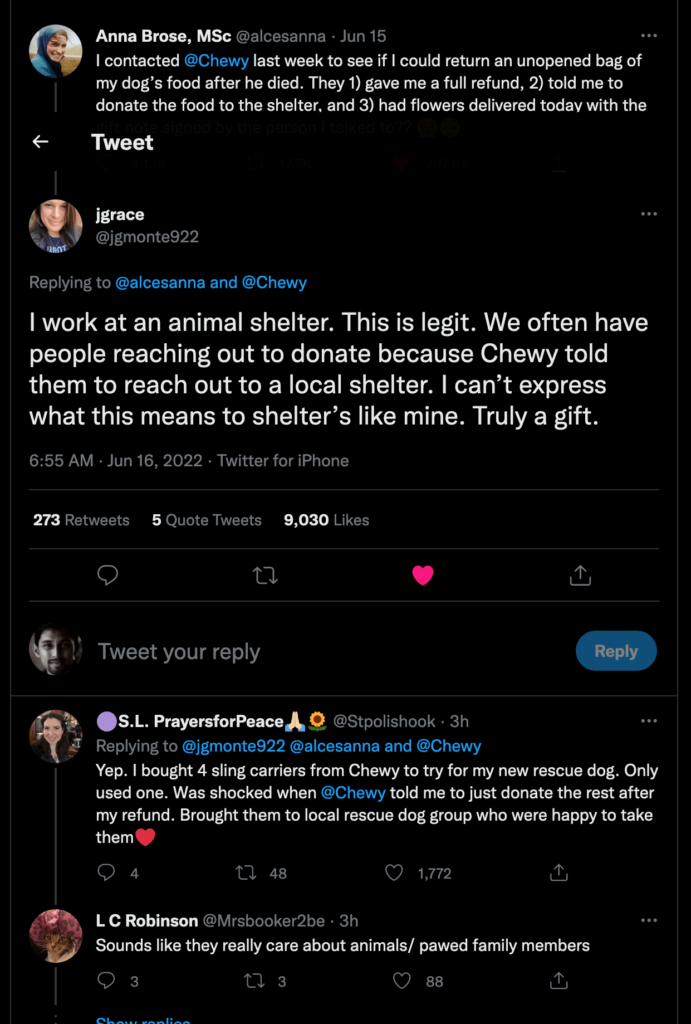 Customer happiness will go through the roof if you value them properly. Customer happiness is essential for customer retention and customer loyalty.
5. Use the right tools
Don't just use everything; choose the right tools for your customer support team. Here are some tips on how to choose the right tools:
Keeping track of tickets and replies, efficient team collaboration, and a shared inbox is essential for fast customer support. Choose a helpdesk that offers these functions, load fast, and regularly get updates.
Use live chat when necessary. If you are launching new products or offer 24/7 support, you must use the right social chat widget, which offers different chat options.
Chatbots are easy-to-use tools to reduce repetitive support tickets. Customize it with your knowledge base and f.a.q, and provide customers with what they are asking through keywords.
6. Empower your customers
Today's customers want to hear. And they want to know what others are thinking about the products before they purchase. Customers today are more empowered than ever, thanks to social media.
Businesses can use that to their favor if they use it organically. How? Providing the best customer service to their customers. Satisfy your customers with your support, and the customer will reward you with honest positive reviews.
Continuously collect feedback from your customers after a successful ticket interaction or social customer engagement. Ask for Facebook reviews, amazon reviews, or reviews on your eCommerce store. Positive reviews are your gold asset; try to acquire more.
77% of consumers favor a brand more when it invites them to provide feedback and work on that feedback to become better. Not only are customer reviews powerful social proof, but you can also make your brand customer-centric and use word-of-mouth marketing.
7. Develop speed, but don't forget quality
Customer service is all about speed and quality. There are enough opinions about speed vs. quality in customer service. But you should focus on speed without compromising your quality.
12% of Americans rated 'lack of speed' as their number one frustration with customer support. Consumers want fast support when they contact for solutions. Providing customer support through a multi-channel is not enough if you can't deliver it on time.
But consumers do not want a generic automated answer for the lack of speed. Quality support matters; train your agents to use templates, resources, and saved replies to speed up their replies. Email templates and scripts are helpful if you answer the same kind of questions. Build a library of saved replies, and use standard helpdesk so you can easily add them to your ticket replies.
Customers are less likely to purchase if they get a late reply in your live chat. A good solution to that is having 24-hour support available. Streamline your support process to reduce average response time. It will help send fast replies, and customers will be less distracted to bounce away from your site.
8. Measure customer service metrics
Always measure your customer service. Ecommerce is ever-changing, and you have to stay in the loop or will be left behind. You have to actively listen to customers, collect data and improve the process by analyzing the customer data.
There are so many metrics to measure. Some vital customer service metrics are:
Response time,
Average resolution time,
Support quality level,
Converted tickets,
Social media mentions,
Tickets created by channel,
Tickets volume by day, week & months
There are more metrics and ways to measure them. We wrote about them in 10 ways to measure your customer service. Measuring customer service will help you figure out what is working, which channels are bringing more revenue, and how you can boost organic growth.
9. Offer proactive support
The best customer service is providing support to customers before they reach your customer service team for help. Offer your customers proactive customer support.
Often customers visit your website, and they may not know where to go for support or help. A lack of proper navigation tools can turn your customer into your competitors.
Although you may have a complete resource like knowledge base, f.a.q, or other self-service tools. But not showing and making it available to your website, you are doing nothing for your users. You can do proactive customer service by creating related support-related CTA to grab customer attention. Make it clear for customers where they can use knowledgebase and how they can open support tickets.
Do not bury your customer service center number under pages. Make it visible on your website. If you are using live chats, make it pop up when visitors scroll below your website. Your self-service tool should be available directly from your website's homepage. Along with make sure there's a follow up process in place to see how your support is paying off
10. Provide phone support
Ecommerce businesses support all kinds of customers. It is essential to selling to everyone to make a profit. Your customers could be 18 years old and prefer social media for customer support. On the other hand, there could be 60 years old who prefer phone calls with a human for reliable customer support.
It is your duty to enable and provide customer support for both age demographics. Customers who are not techy could not use your self-service tools and could be lost in support tickets. A helpline would be a lifesaver for them.
A live interaction will dramatically increase the customer service experience. In this pandemic year 2020, many people rely primarily upon call center support. Many companies started offering video call support for elderly customers to gain trust among these demographics. A point-to-point human interaction is way faster in building trust and customer loyalty.
11. Improve your checkout process
The checkout page is most crucial in any eCommerce store. A successful purchase depends on a seamless checkout process. If your support team is getting many tickets about the checkout process, you should actively look into it and improve the process.
You can help customers with the checkout process by showing related information right into the process. Aside from that, show frequently asked questions about checkout problems when customers check out, so they can take proper action without leaving the checkout page. Make it easy to talk to a customer representative through a live chat with one click from the checkout page. It will reduce the abandoned cart rate and customer churn rate.
Conclusion
Customer service is the backbone of any eCommerce business. Fast customer service and quality interaction can make a business lot of revenue. You can accelerate the customer buying journey by following these best practices providing multichannel support, phone support, measuring customer service, and empowering your customers.
Providing a well-thought customer service eCommerce business can level up customer satisfaction and grow their customer's lifetime value. The more a customer is happy with your business, the more they will buy from you over time. The more they feel cared for, valued, and respected, the more loyal they will be to your brand, increasing overall revenue and customer retention.
Your Support Portal in 5 minutes!
Start with a robust ticketing system that delivers smooth collaboration with powerful integrations.