Customer engagement is the new CX experience metrics business use to grow revenue and build a loyal customer base.
Business now interacts with customers differently on so many levels. Customer expectation is getting higher day by day. Customers expect you to listen to them, reply to their messages faster, and engage with them on their preferred channels. A well-planned customer engagement strategy can help you fulfill customer demands, retain existing customers and acquire new ones.
How can you engage with your clients regularly? How to create a great customer engagement strategy that truly engages users? In this blog, we'll cover why customer engagement is important for your business, what best practices you should follow and great customer engagement examples from brands.
What is customer engagement?
Customer engagement is how you as a business interact with your customers. It is a process you can use to build trust and loyalty with your current customer base.
The definition of customer management is straightforward – "Customer engagement is an ongoing process that utilizes every customer interaction and helps customers to get the full value of your products or services while strengthening customer relations with your company."
The main focus of customer engagement is to offer a great customer experience. For successful engagement metrics, you have to send the right message to your customer at the right time. Customers like offers and discounts but will get annoyed if you spam them with those. Customer engagement works best when you offer personalized customization.
You have to know your customers and provide the right value for them. Right customer engagement tactics are beneficial for a business's long-term growth.
Why customer engagement matters?
Client engagement is the most psychological marketing tactic to make your customers happy. Customer engagement helps you to build a one-to-one connection with your customers on a personal level. It develops brand intimacy with your user base.
The real benefit of a well-thought customer engagement strategy is immense. Here are 3 main benefits:
Creates brand loyalty
Customers want to feel like they matter to you. Customers will feel valued when you ask for their satisfaction after an interaction. They will feel appreciated when you ask for their feedback and implement their suggestions.
This will make them stick with you for the long term and they are less likely to switch to your competitors. Strategic customer engagement will help you build trust and brand loyalty among your user base.
Higher customer retention
When customers stick with you long-term, it increases your customer retention rate. Most businesses' profits come from their existing customers. When you take care of your existing client base and meet their expectations, they will most likely buy from you regularly. More sales mean more profits for you! Higher customer retention also helps you reduce the new customer acquisition rate. Because attracting new customers is expensive.
Organic marketing
Organic marketing happens when you attract new customers through word-of-mouth. Customer engagement plays a big role in this word-of-mouth campaign. When your existing customers are satisfied, they organically tell their family and friends about you. Sometimes they may write a review, tweet about your brands, or recommend to others how great experiences they encountered with your company. This type of organic reach can attract new clients to your business without spending any dime. Organic marketing also increases your brand reputation.
Customer engagement best practice small business should follow
We now know why customer engagement is important for your business, but how can you engage with your customer consistently?
As a small business owner, your budget and resource are limited. How can you increase your customer engagement without breaking bread?
You can do it following some of these best practices. They are easy to implement. All you need is a well-thought strategy. That's it.
1. Always deliver a clear message
When trying to engage with your customers, always try to deliver your message in a direct tone. Do not use unnecessary words. Get to the point.
It will make your writings easy to understand and resonate with your readers. Use actionable words and tell customers directly what to do. It will help you retain customers' attention and make them finish the task.
2. Build an omnichannel engagement strategy
Your customers are now everywhere. Today's digital technology landscape makes it easier for customers to become part of a tribe or a mob, depending on the topics or causes. They now tweet, post on Facebook, record a TikTok, or write a review about anything. The power is now in their hands.
Customers expect you to be there where they are. They want a consistent experience on all channels, including your website, Facebook page, Twitter profile, or youtube channel. Build an omnichannel engagement strategy to start serving your customers on all kinds of channels.
Find out where your customer's base hangout and start from there. A Facebook group will be ideal for your omnichannel engagement strategy if most customers are from Facebook. You can put more resources and content through your Facebook page to reach a wider audience.
It is super important to identify your platform where you can flourish. Monitor social platforms where your brand gets the most mentions, be active, and respond to your customers. You'll deeply understand these platforms after regularly engaging with your customers on active channels. Use this knowledge to expand other channels and reach your customer base.
3. Create a consistent brand voice
Voice of tone is an important factor for brands. Do you have a brand voice for your business?
A consistent brand voice will build a likable personality around your brand and trust within customers. Use the same tone on your official website copy to all your social channels. You can set up a guide for others to follow so that it ensures brand voice & tone across all mediums.
When your brand voice is the same across all channels, customers can easily relate whenever they connect with you through different channels. Clear brand voice help to build trust and increase brand reputation.
4. Collect customer feedback regularly
Do you know what your customer wants? What do they think of your brand?
If you don't know these answers, start collecting data today! Customer data is a goldmine if you want to offer personalization and more content for better engagements. But how can you collect customer's data? Start with collecting customer feedback regularly.
Use surveys, polls, and forms to collect feedback after every interaction or customer touchpoint. Use this data to learn more about your customers, who they are, what they like, what they think of your business, and what your customers need.
When you know your customers, you can use this information to offer personalized offers, targeted contents, improve your business performance, upsell features that customers are looking for, and the list goes on.
5. Provide personalized message
Customers are individual persons. They have different choices, interests, and needs. When you value their individuality as a brand, they will reward you with their loyalty.
But how can you do it as a small business owner?
It may be seen as daunting, but with a few tactics, you can do it easily. Use the data you collected from customer feedback, segment them into different lists, and communicate in a personal tone. Personal tone will help you build relations with your customers.
Address them with their names and use your image rather than a company logo in your communication. Show them you are not just a brand, a human too. People love to talk with an individual; use that to create a deeper connection every time you interact with a customer directly.
Try to make your communication relevant to the person you are connecting to. The message will be more effective if you communicate clearly and target customer behavior.
6. Offers rewards and loyalty programs
Every small business owner knows this painful truth – "acquiring new customers is more expensive than retaining existing ones."
But how can you retain your existing customers?
You need to regularly engage with your old customers to retain them for longer. The best way to engage customers are through rewards and loyalty programs.
Offer personalized rewards so that customers can't resist it. You can offer your long-term customers a discount on their birthday. This will show you took the time to know your customers and their needs. Customers will recognize this kind of effort and feel a deep connection with your brand.
Building a loyalty program is a fast way to engage more customers with your product. You can set incentives for certain actions and engage customers the way you want. Establish your brand to help your customers to reach their goals. Use feature benefit selling to focus on how your product benefits will make their life stress-free. It will make customers buy more from you and keep them engaged. You can reward recurring engagements with incentives to ensure higher customer engagements.
7. Empower your teams
Every business has multiple teams. Customer support and service teams are the most customer-focused teams in any business. They are the teams who create great customer experience time-to-time. A great customer support team can foster brand loyalty among customers with memorable interactions.
Empower your teams to decide on their own to make your customers happy. Cut all types of bureaucracy & make the process simple. Do not force them to follow robotic pre-written scripts; permit them to attend to customers as long as they need and always make customer satisfaction their first priority.
8. Create self-service for support engagement
Today's customers prefer self-service tools right from their customer journey. Customers often engage with your documentation, knowledge base & tutorials on their own to solve their problems. Build these resource centers to empower your customers. Not only do these help your customers to engage, but they save your support teams valuable time too. So they can engage with the customer in more complex problems.
You can write how-to guides and engaging tutorials on customer onboarding to build a relationship with customers. You can offer video tutorials to engage with customers on a personal level. One of the best ways you can provide self-service and engage with customers is by offerings community.
A community can be a forum where customers can engage with your knowledge base and ask questions. You can answer customers' questions, post tips, and give customers a place to help each other. If done right, it can skyrocket your customer engagements and reduce your support staff's workload.
9. Leverage website & email to drive engagements
For small business owners, website is the primary customer engagement channel. Most times, customers come to you through your website. An enticing website copy will work as a lead generation channel, and you can engage with your visitors if it is written.
Email is another important ingredient of customer engagement. It is low cost, and average RIO is $38 on every $1 spent. Small business owners can collect their customer's emails from their website and run structured email automation to retain customers.
You can promote your high-value content through weekly email updates, new product updates, new feature benefits, and regular one-to-one connections with your existing customer base. The best benefit of an email list is that you own the channel, and you can contact your customers any time you want. It's a direct engagement medium and drives high engagements to your business if you correctly implement email marketing into your marketing strategy.
10. Use chatbots to increase engagement
Chatbots can be beneficial if you implement them into your customer engagement strategy well-thoughtfully. It is an effective way to engage with customers regularly.
You can offer frequently asked questions and answers, related tutorials, documentation, and video guides using chatbots. You can cater bots to offer personalized communications. You can also collect information about customers and save them for later use. Bots can be used to offer instant answers and increase customer satisfaction.
Hiring more support staff can be a serious budget issue for small business owners. But you can invest in the right chatbots, customize them as you prefer and use it for regular communication. Personalized chatbots can feel more human and provide a great experience for customer engagement.
Take it for a spin!
Offer the best support with ZERO costs. Installation is easy and setup is a breeze. Try it NOW!
5 best customer engagement examples from famous brands
You know what best practices you can use for your customer engagement strategy; here are some examples from famous brands. Take inspiration from them and consider how to implement them in your business.
1. Nike
Famous brand Nike has a loyalty program. It's called "Nike Membership." It offers many benefits for its members. Some are-
Member exclusive sale, where huge discounts are available for members.
Free shipping + returns
Free Membership
Exclusive products not available for public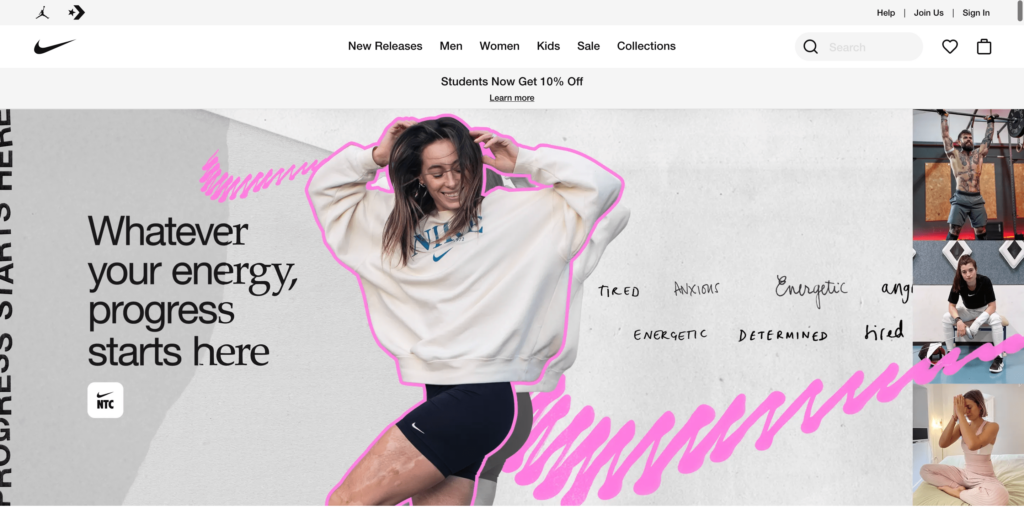 Nike has other dedicated apps too. Like their "Nike Training Club" app, 200+ free workouts, and targeted training programs. Anyone can join the app and start doing those without any equipment. Users can plan their workouts and track their progress in the app. It's like a personal trainer in your pocket.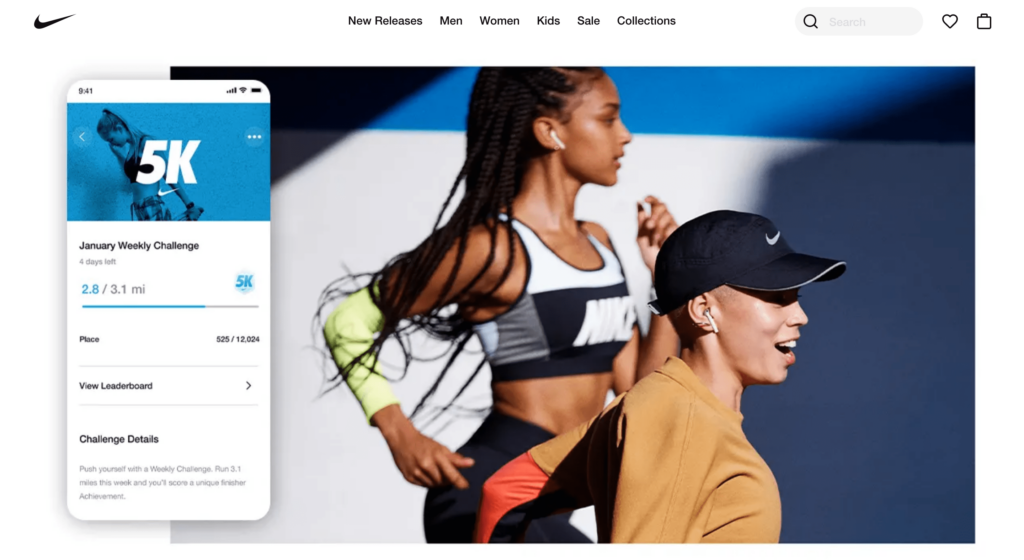 The Nike Run Club App motivates its users to run regularly. It offers tools and guidebook for users who want to run their first 5k. Both apps are free and offer badges for rewards. They keep customers engaged with daily challenges and notifications.
2. Netflix
Netflix took its customer engagement tactics to the next level. They harvest their 200 million+ customer data with artificial intelligence. Netflix organizes these data, create audience profile for each member and recommend movies & shows based on users' interest.
Netflix's AI algorithm collects data about users' preferences and tailors their recommendation engine based on it. They keep updating their content database. Their AI keeps learning about users' interests.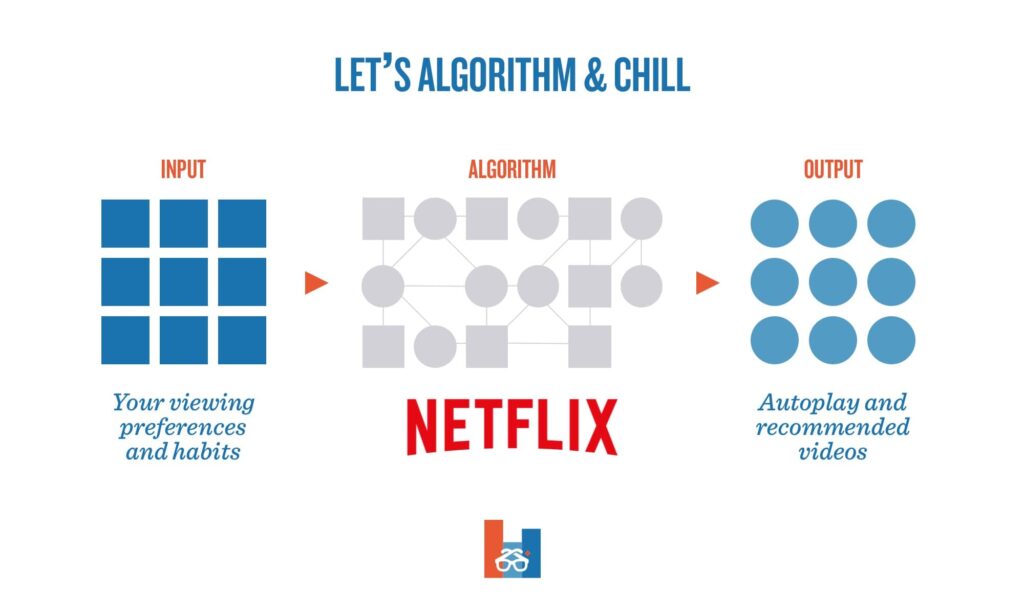 As the AI learns, it can offer accurate personal level suggestions to Netflix's members, which translates into more customer engagement.
3. Coca-cola
Coca-cola is a good example of a consistent brand voice. Their marketing strategy is simple storytelling. They share stories of family, friends, and sharing. If you go to their social media channels, you will see the same type of content across all channels.
Coca-cola offers a feeling of togetherness and sharing a drink with everyone. Their storytelling marketing tactics amplifies this across all medium. No matter what platform you are- you come across the same feeling over and over, wanting more.
4. Wendy's
Wendy's is a burger food chain, the third largest in the world. It's been around since 1969 and is known as a wholesome brand. In 1990, it was a more recognized brand in households thanks to its tv advertisements.
Wendy's changed their marketing tactics over the years. They now use technology and social media to engage with their customers. They have a clear brand voice. Wendy's promotes their brand as clever, fun, playful, and funny.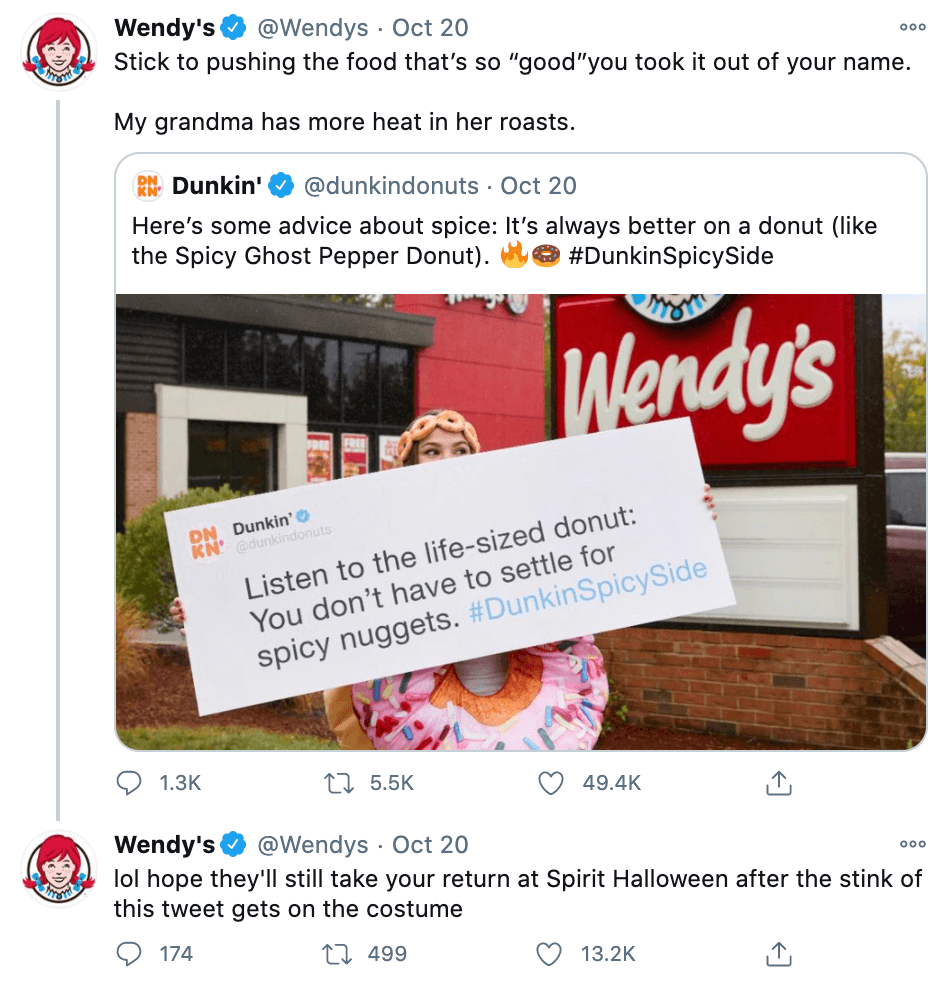 They are very responsive on social media. Often they took a jab at their competitors, and most times, these replies go viral. These quirky responses engage customers more with their brands. Even people who don't eat at wendy's can't resist engaging with their playful, fun interactions.
5. Redbull
What can't Redbull do?
Redbull is everywhere! From formula one racing to exciting athletic competitions, Redbull is one brand that positions itself as the most exciting & energetic brand in the world.
How does Redbull keep engaging with their customers in exciting ways regularly? Redbull uses consistent social bots for social interactions. They are active on all social media channels. Redbull's social media strategy is not about drinks but sports. That's how they engage with their customers. And who does not love sports?
Their customer engagement strategy builds around sports, adventure, and lifestyle, easily attracting new customers to their brand. They regularly sponsor events around these niches and push exciting content from all their social media channels. Excitements create buzz and keep customers engaged with the Redbull brand.
Conclusion
In today's world, customer attention is divided between social media notifications and various message apps. Attracting customers through a different medium with a generic marketing campaign is hard.
But there is always room for a unique brand voice. It depends on how your business is positioned with its brand voice, which type of customers you want to attract, and how you want to engage with them. When you understand your customer demographics, it's easier to connect with them. Collecting customer data is crucial for customer engagement. It's all about understanding your customers and sending the right message at the right time on the right platform.
Your own Support Portal in 5 minutes!
Start off with a powerful ticketing system that delivers smooth collaboration with unlimited room for your customers.