Does your website provide an outstanding customer experience? If the answer is no, don't look any further! In this blog, we'll walk you through the 8 simple steps that will help you improve the customer experience on your website.
For attaining success in any online business, assuring an enhanced customer experience (CX) on your website is the first thing you should get your hands on.
But why?
It is because customer experience refers to customers' overall perception of your brand during the entire buyer's journey (on your website). It affects your bottom line, customers' perception of your brand, and surely your brand's revenue.
So, without further ado! Let's climb up the ladder just like this featured image on the top and bring out the best customer experience from your website.
Improve the customer experience
"You've got to start with the customer experience and work back toward the technology, not the other way around."

— Steve Jobs
Step 1: Do proper branding through personalization
According to Wikipedia, "A brand is a name, term, design, symbol or any other feature that distinguishes one seller's goods or services from those of other sellers." Therefore, 'branding' is the process of giving your brand a unique personality to your target audience or customers.
You can give your brand a unique identity in several ways. One of them is through personalization. Here, personalization means setting up your web design or producing things in a way that feels like you're fulfilling your customers' individual requirements.
To do proper branding through personalization, you can allow your customers to create a wishlist. Also, you can offer personalized recommendations, notifications, deals, ease of login, theme customization for a dashboard, allow user feedback options, and so on.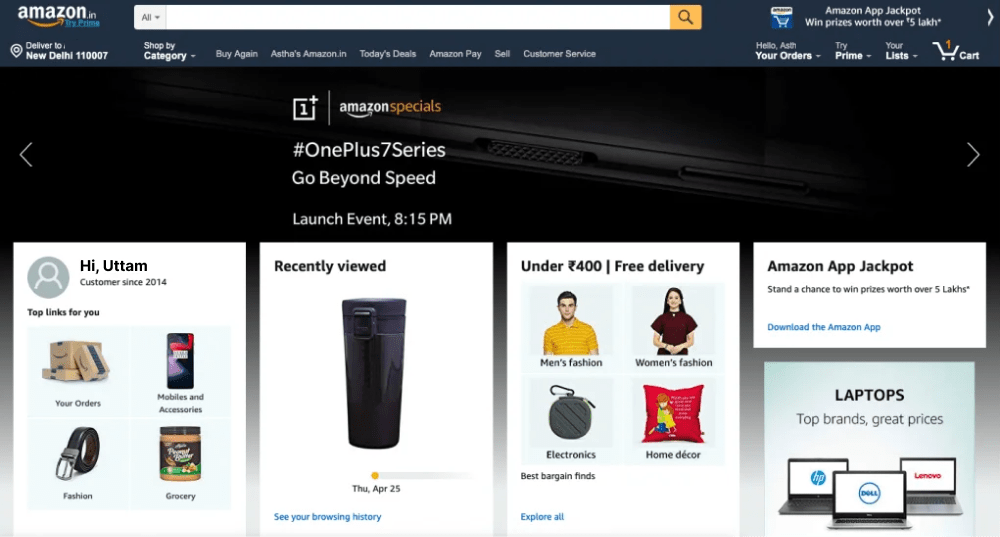 Before adding personalized features to your website, you can ask yourself these questions:
Which existing personalized features in the market should we incorporate on our website?
Which relevant, personalized features can make us stand out?
Do we have the right human resource to execute these features on our website?
However, without a team of experts on the subject, executing a feature and failing with it may damage your brand's overall reputation. On the other hand, successfully executing these features will help you increase your site's user experience.
Thus, it encourages people to talk about your brand. And it creates a long-lasting bond between your business and your customers.
Even if you're a small business, with proper resource management, you can still appear interesting and impress your customers. Moreover, it will help you secure customer loyalty and escalate their purchase decisions.
Here are a few examples of brands that offer great user experiences via personalization:
Medium
Amazon
LinkedIn
Instagram
Facebook
Netflix
Twitter
Spotify
Pandora
Pinterest
Step 2: Follow the web design best practices
In a world of 1.8 billion websites, offering a beautiful-looking interface is not enough for conversions. Though, the look is surely important as visitors form their first impression of a web design in only 50 milliseconds. However, most people are more into evaluating whether a site is sleek or not.
They will land on your site to get some information on a topic, purchase products or services, and want to complete some actions. Therefore, cluttering your site with unnecessary beautiful elements isn't the key.
According to SWEOR, 38% of people abandon a site if the content and layout are unappealing. So, you have to keep only the essential elements, make them attractive and make it simple for your customers to complete actions.
Now, let's step into some popular web design best practices you can follow to make a website customers love.
Some popular web design best practices
Unified & recognizable brand design: Brand design is the process of creating a brand's visual identity. It includes design elements like the logo, typography, whitespace, color schemes, illustrations, photography, etc. You have to make sure that these elements are in sync with each other. Create a unified, recognizable brand image for your company, and incorporate it throughout your work.
Simplicity in design: Though it might seem obvious, we must reiterate that 'simplicity is the key.' As customers expect to find what they are looking for quickly and easily, it is your job to ensure your site is easily dirigible.
Take advantage of heatmap: A heatmap is basically a type of data visualization for demonstrating how website visitors navigate the page, click, scroll, and move around. With a heatmap, you can find CTAs with the most and least clicks, measure how far users scroll, and spot incorrect clicks. Finally, gather these data in one place and modify your web design based on that. We suggest you leverage a free tool such as Microsoft Clarity for heatmap data.
Provide clear CTAs: CTA or call-to-action is a marketing term used in websites to prompt an immediate response or encourage quick sales. As CTA buttons or links are critical for your conversion funnel, it is important to place them correctly. Pick the right color and design, and use your words clearly and concisely—also, project scarcity or an option for free trials to grab your customers' attention.
Deliver Superfast Support!
Provide customer solutions through one-to-one communications right from your help desk software.
Step 3: Improve your site's load speed
The speed at which web pages load on users' web browsers is referred to as site load speed or web performance. The sum of total traffic distribution and performance is what we call site speed. It is how search engines evaluate your domain's speed. According to Google, "any site speed longer than 3 seconds is considered as too long."
As website traffic and user experience get directly impacted by page loading speed, customers anticipate that websites will load within the blink of an eye. If it fails, page abandonment rates start to rise.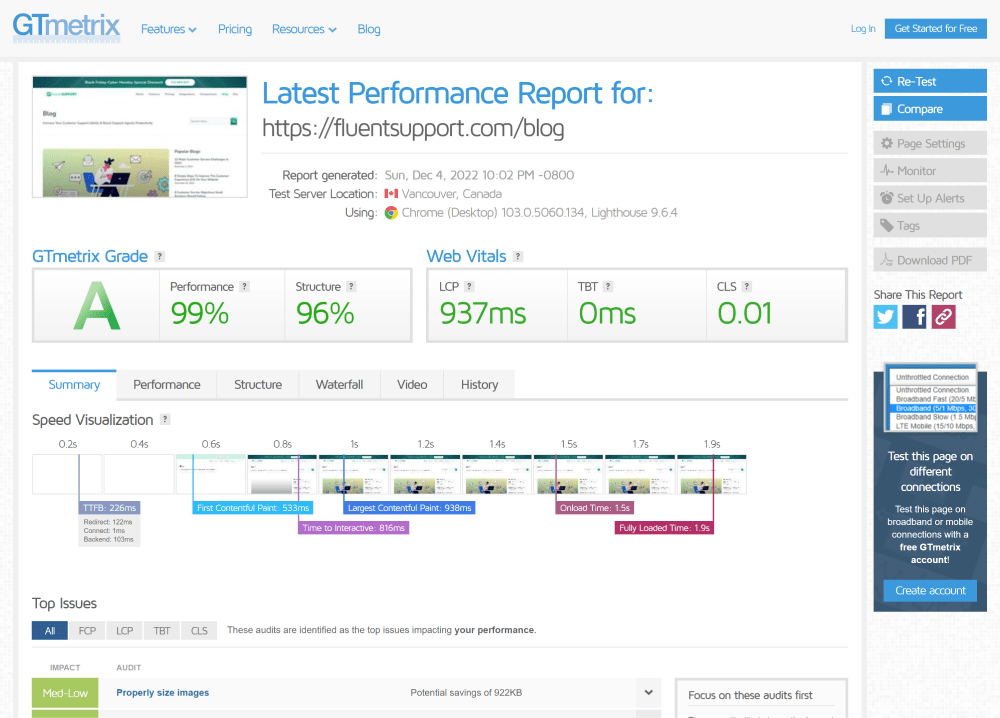 Though, many variables affect load time. You can change a lot. Make sure to follow these points to improve the load time on your website:
First, check your site's speed using tools like Google PageSpeed Insights or GTMatrix.
Compress your image and video files before uploading, or use an image compressor tool or plugin.
Limit the number of plugins running on your site.
Step 4: Optimize your site for mobile devices
92% of the total internet users access the internet via mobile devices. And 66% of internet users are likely to buy from a mobile-friendly website. So, if you don't have a responsive website, you're missing out on valuable traffic and permanently losing leads.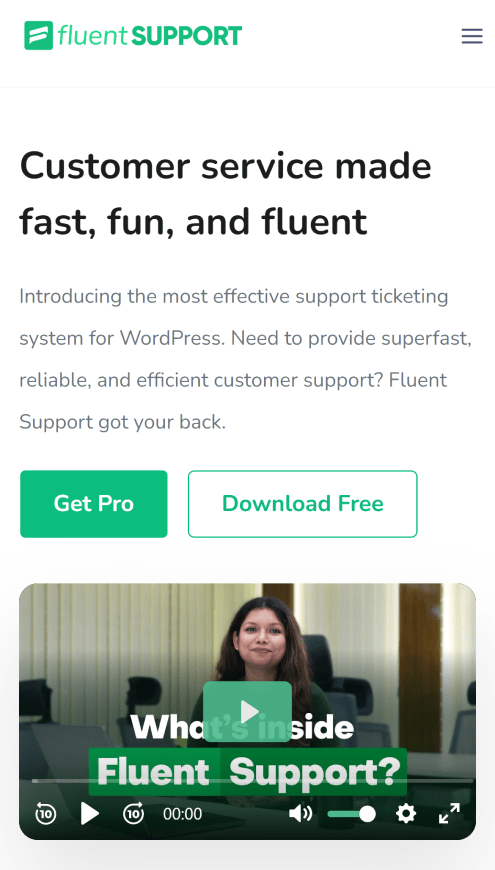 Responsive web designs are capable of dynamically fitting into any different screen size. Thus, it allows your site to look good across all devices and browsers. This will help you increase your site's user engagement and conversions.
To test whether your site is mobile-friendly, you can use an SEO tool like Google Search Console. Also, to rapidly evaluate how anything will appear on mobile, you can right-click on your webpage, choose "Inspect," and then select the symbol of two screens displayed in the toolbar at the top right corner.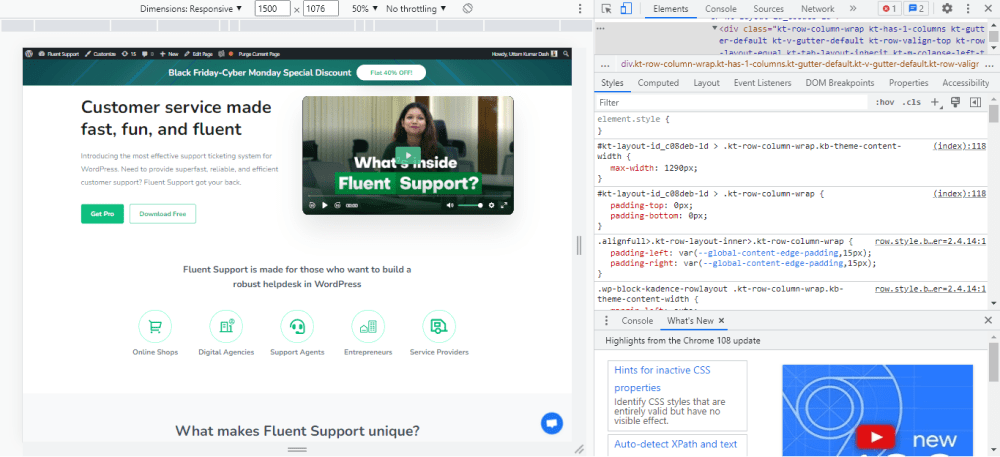 Step 5: Simplify the checkout process
No one likes waiting forever for a payment process to finish when they can visit a different website that offers hassle-free online transactions. Thus, most of your customers will quit their carts if they find your website's payment process challenging.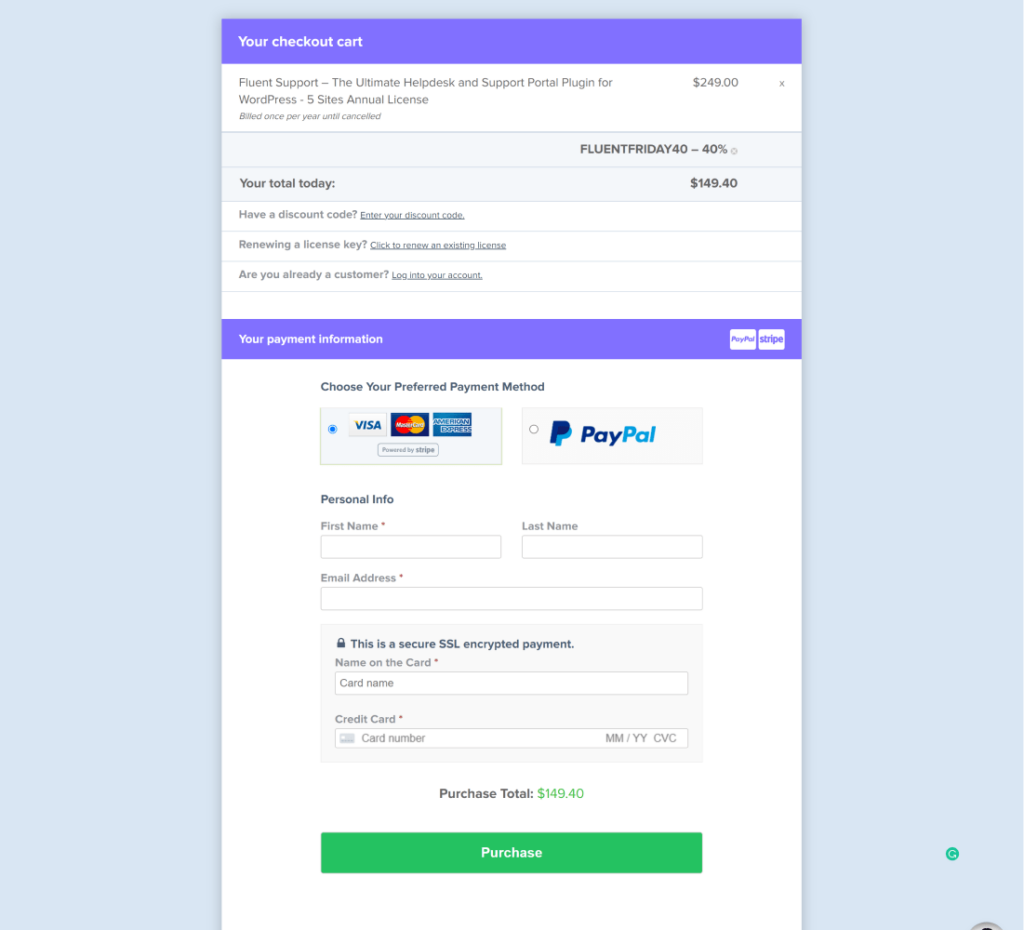 You can easily smoothen the checkout process by adhering to these 3 procedures noted below:
Take user feedback and evaluate their pain points during the checkout process.
Provide quick solutions and fix the errors.
Make sure your sign-up form is fine with the checkout process.
Do offer multiple payment options like PayPal, Payoneer, Stripe, Google Pay, Amazon Pay, Credit Cards, Debit Cards, etc.
Step 6: Make sure your site is SEO friendly
Search Engine Optimization is the process of increasing the possibility of your site's visibility online. Optimizing your site for search engines can improve your website's position in search result pages.
The higher your list appears in the search result; the more your chances will increase to get clicked by your target customers.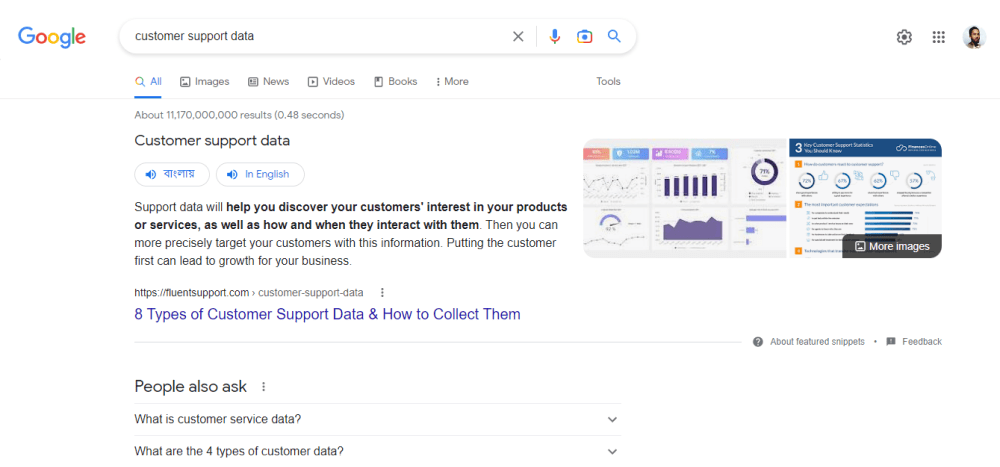 The whole point of doing SEO on your site is to further your business interests in people. However, marketers sometimes feel as though they're at odds with the search engines (e.g., Google, Bing, etc.).
People expect search engines to rank their best content. Even if those content do rank, they might see a huge traffic drop in SERP after an algorithm update. In reality, your goals and search engines are the same, but the algorithms search engines use do not always work in your favor. So, you must understand how they work and improve your site and its content accordingly.
Regardless of frequent changes in these algorithms, there are a few basic rules that you can always follow to get it right.
Here's a list of things you can do to always rank on search results:
Make your website useful for a specific group of audience.
Make it a secure and accessible website.
Improve your site's page speed.
Get backlinks from sites that have more domain authority.
Make sure your site is super responsive.
Put your real business information.
Showcase ratings, reviews, SLA, and terms & conditions on your site.
Optimize your site's content.
By ensuring these points are secured properly, you can increase website traffic and provide an enhanced customer experience.
Step 7: Make sharing simple
Most users spend significant time on social media every single day. As a result, social sharing has become a very important aspect of digital marketing. You can use it to increase your organic website traffic. It should always be simple for customers to share information about your goods or services with their friends and family.
Leveraging your existing customers is a great way to grow your customer advocacy. And the most valid reason why one should make sharing easy from their site is that they can reach more individuals than they had initially planned to reach.
Therefore, include a simple sharing feature in place of the copy link option. Make it simple for users to send content from your website to other potential customers if it is worth sharing.
Step 8: Ensure 24/7 convenient customer support
Did you know that brands with great customer support can outperform their rivals in revenue by 5.7 times?
Besides, being in touch with your audience helps you better modify the features in your products and services that your customer requires. It assures a satisfying customer experience.
Whether before or after the sale, customer/technical support is essential in any business. The option for receiving 24/7 customer support online is something that every company should incorporate into their website designs.
In many ways, you can provide support to your customers online. Some of the most common approaches for online customer support are via,
Chatbot
LiveChat
FAQs
Interactive Voice Support
Social Media Support
Etc.
As chatbots and helpdesks are becoming more popular now, having them on your website will benefit your company. The overall user experience for visitors to your site can be enhanced by proactive web actions. By using your customers' feedback and making necessary adjustments, you can improve your website's user experience.
Be where your customers are!
Hear your customers wherever they need you.
Wrapping up
As people nowadays have higher expectations from websites. They want it to be simple to use, and it should help them to find what they're looking for within seconds. Moreover, they expect a great design that is well-maintained and up-to-date so they can trust what they see.
Therefore, it is important how you present your online business. After all, the majority of your potential customers will see your website first. If you don't put forth the effort and make a good impression on their first visit, you're passing up opportunities for happy customers and long-term growth.
Thank you for your valuable time. Take our heartiest congratulations on your first 8 steps to improve the customer experience on your website. Keep in touch!
Your own Support Portal in 5 minutes!
Start off with a powerful ticketing system that delivers smooth collaboration with unlimited room for your customers.